The black cylinder broke one of its two nipples and is causing a minor vacuum leak. Anyone know what part it is or what the part number is?
**UPDATE**
For future reference, this is the vacuum canister for the variable intake plate. It is labeled #6 in this diagram: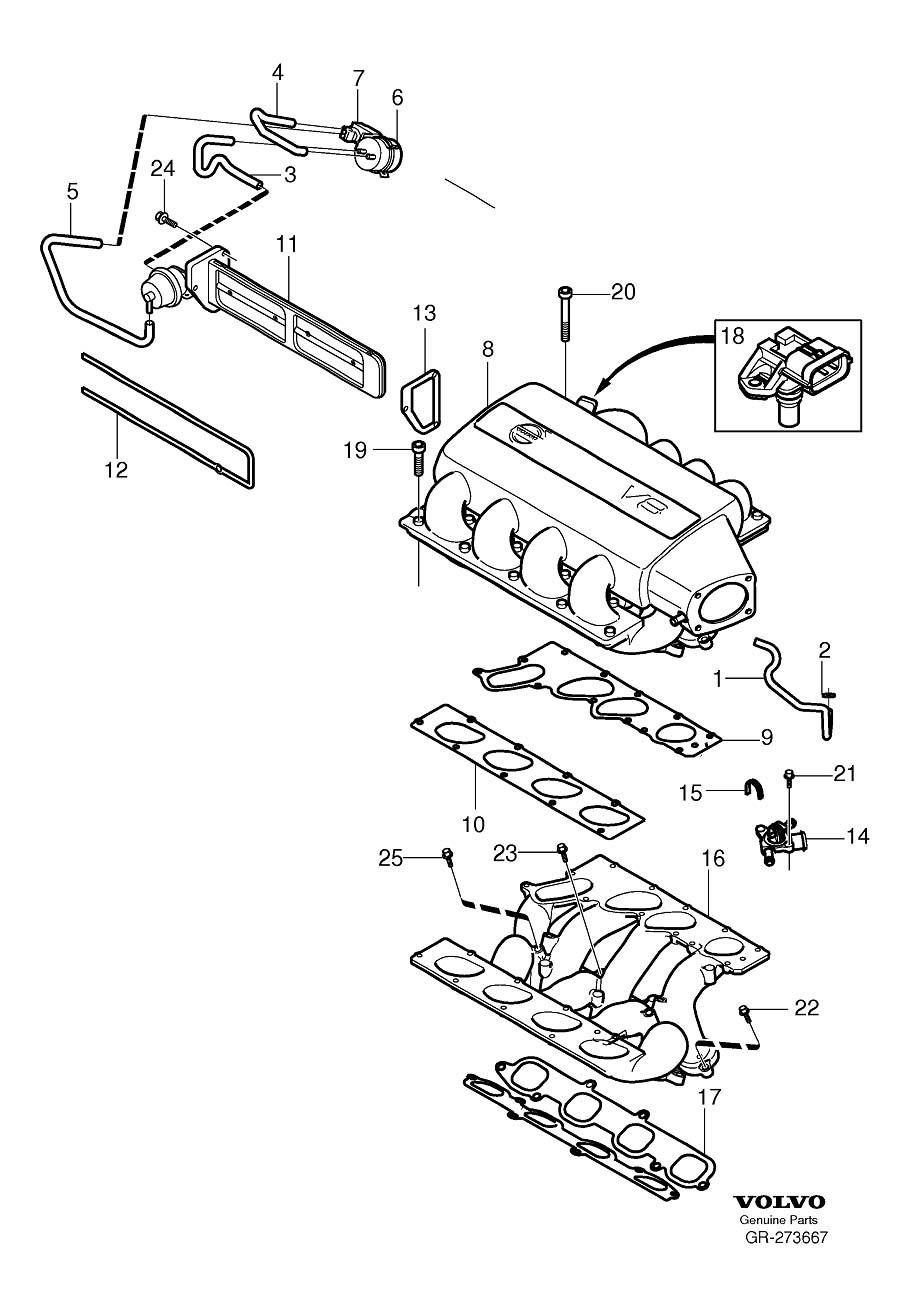 The Volvo part number is 8687949 and it looks like only the dealer or this "
Volvo Parts Web Store
" out of Chicago sells it.