Discussion Starter
·
#1
·
Hey guys I got a quick question some stuff is just not adding up. OK so I have the camshaft lining tool on and the exhaust cam with the notches below the seem and in place. Also I have the Intake cam with the notches above the seem and locked in place. The problem that I have is the marks on the cogs are not lining up with the cover slots. even with the play that the VVT has still not coming close but cams are in place.
Here is a example pic of what I am talking about this is not my picture.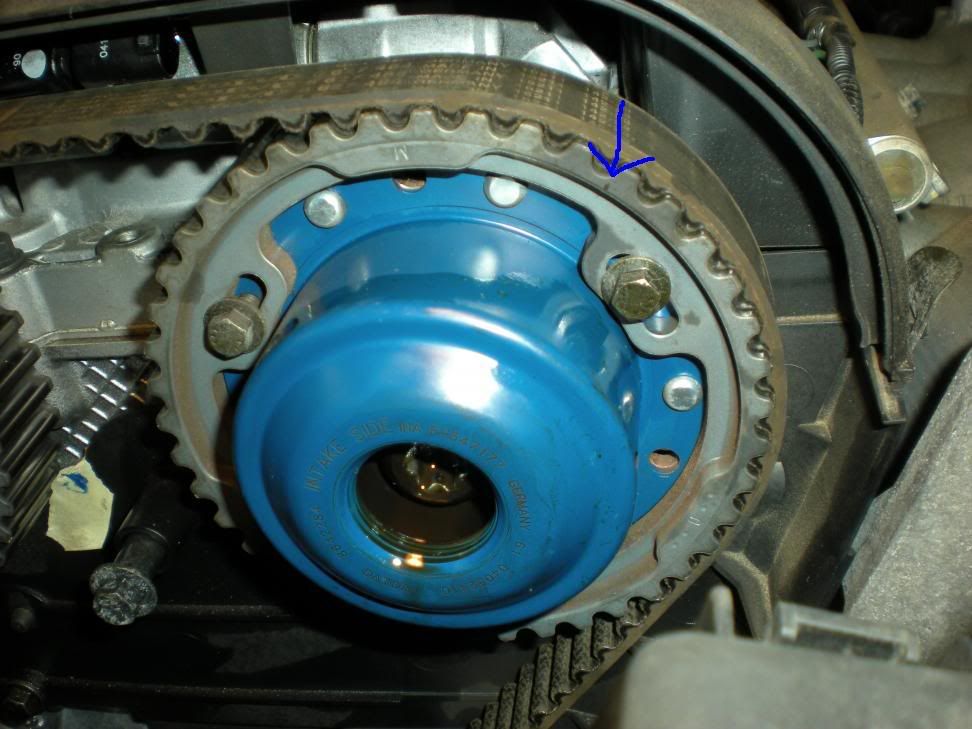 So the thing I want to know is who here on the forum is a CVVT guru that I can talk to about possible getting the degree of the play in the CVVT so if I was to rotate the cogs to line the marks up and keep the VVT in function. Because cams are in place....I don't know what could of had happened when the belt ripped. :angryfire:
Thanks guys any input is helpful going to make some calls on Monday.