**Update**
I've discovered the culprit:
http://www.youtube.com/watch?v=dUawwo9Fhvk
This is Volvo part number 31216198 "Idler Roller" - in the diagram below it is part #2, and costs about $50.
In my case, it was the lower idler that failed. The upper one was still fine and very solid.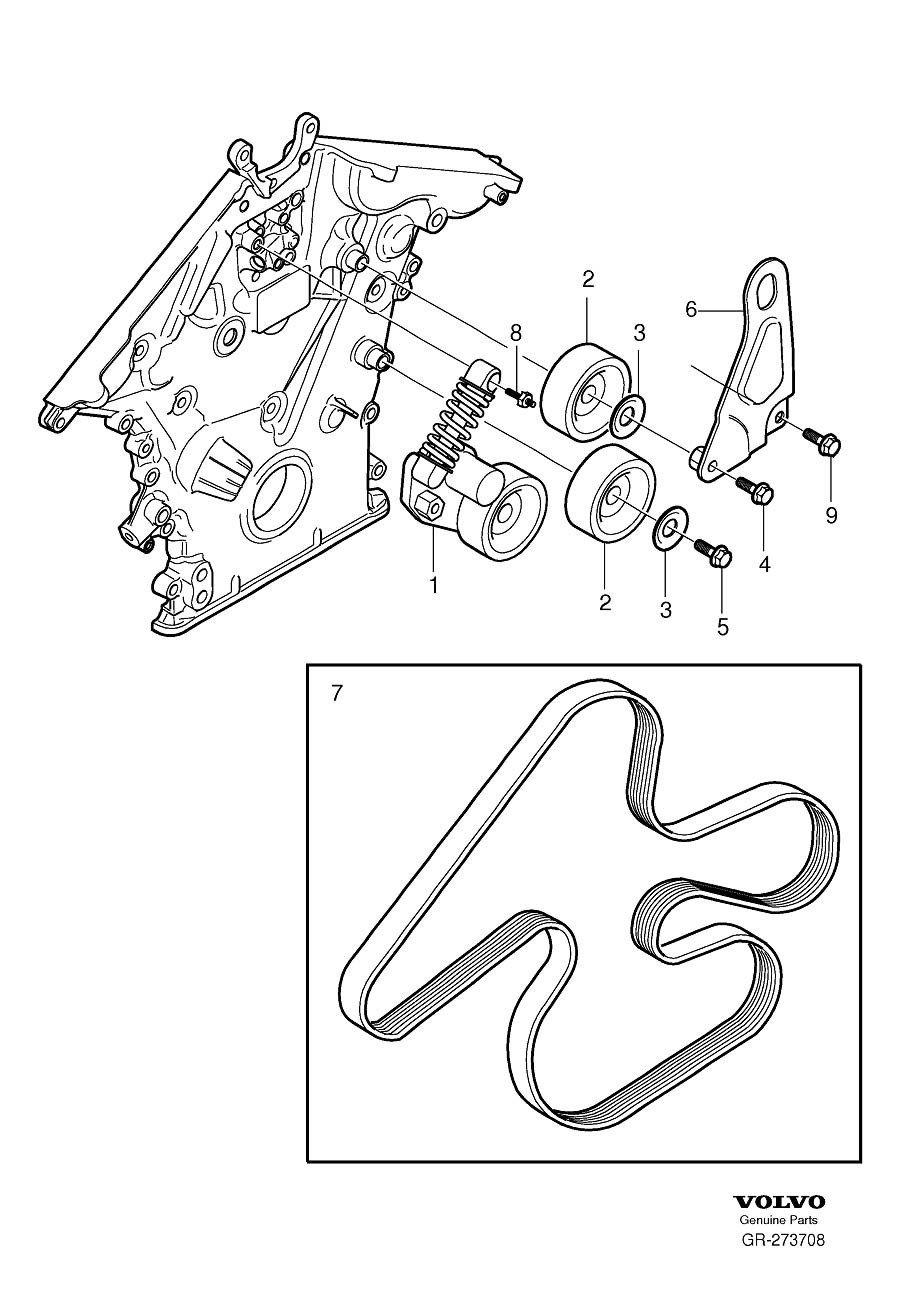 *****************************************
And so begins my adventure of owning a high-mileage European car!
My V8 has 105k miles on it and there are a few noises I'm hearing develop in the car.
1. Creaking/squeaking sounds from front suspension. Sounds like when you're walking over poorly installed carpet and the floorboards are creaking. Happens only when I apply and release the brakes, and the suspension dives and rises slightly.
2. A whirring sound, similar to the sound of a dying power steering pump but much quieter. I had to turn off the radio and open the windows to hear and confirm it. I'm fairly sure it's coming from the belt drive area, but not certain what it could be. Tensioner? Idler? Water pump? Fairly sure it's not the power steering or A/C compressor
Here's a video of the sound from the belt area.
http://www.youtube.com/watch?v=P4F6o-qCs3w