So, the wife's V8 Sport has started to sound a little "open pipe." Just rolled under it and found that one of the flex pipes has let go (there's about a 1/4" gap between the pipe inside the flex and the flange). Looks like it's time for a new Y-Pipe. What have you guys been buying to replace this pipe?
The OEM option is part #36000060, which sells for about $1,500.
https://www.tascaparts.com/oem-parts/volvo-catalytic-converter-36000060
Magnaflow makes a replacement (MagnaFlow 24358) which sells for about $500:
https://www.magnaflow.com/products/...-epa-compliant-direct-fit-catalytic-converter
RockAuto has a half dozen options from $300 - $450:
https://www.rockauto.com/en/catalog...5,exhaust+&+emission,catalytic+converter,5808
Muffler Express has one for about $250:
https://mufflerexpress.com/products/volvo-xc90-catalytic-converter-4-4l-v8-2005-2011-center
There's also some random fleabay replacements which can be had for about $150:
https://www.ebay.com/itm/Volvo-XC90...Converter-2005-TO-2010-12H62-67-/253428930078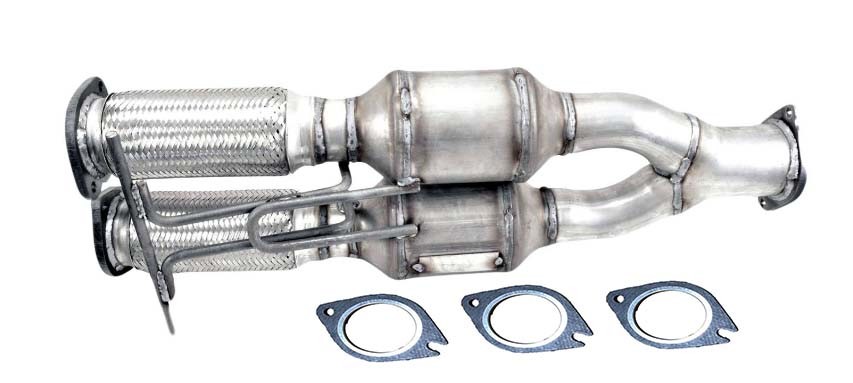 That's quite a spread. Any advice or experience?