Discussion Starter
·
#1
·
OK I was waiting to hear back from V-MAXX via EST. But after a week of no response and seeing EST has sold another member the kit without first looking into answers to my issues. I figure I will write this review to deter any other members from buying this "kit"
***Pictures to come***
First impressions out of the box:

Looks like ebay crap...
But hey... the VW guys use them so they must be alright.... right??
Onto the install:

Where the F$%k are the instructions?
Ok, ok I am a car guy I can figure this out...
Front install:

Well... when you lay out the fronts that came in the kit, it is evident that you need to reuse:
-Strut top mounts
-Strut top bearings
-Strut top bushing/bump thingy
(maybe this is why they are much cheaper)
Front OE suspension removed, and stock parts installed on V-Maxx Fronts.
With the adjusters FULL LOW.. Ughhh... these "helper springs" are 3/4 of the way compressed... I don't think they are going to do much "helping"...
With the V-Maxx fronts installed and the car back on 4 legs with the adjusters at full "low" I got about a finger and a half gap from the tire to fender.... uhhhhh un-cool, so much for wheel tuck..
Rear Install:

I took the car to a Indy because the spring compressor I rented was a POS.
The Indy installed the rear springs and adjusters. He called me and said... umm you need to come look at this...
I roll up and see my car sitting outside... He says, that is the stance with the adjusters all the way "low"
It looked like stock....
So I told him to remove the adjusters and install just the springs. (1.5h)
So he did so, there was no wheel tuck with the adjusters completely gone. But the springs flexed so much over such small bumps...
In the end: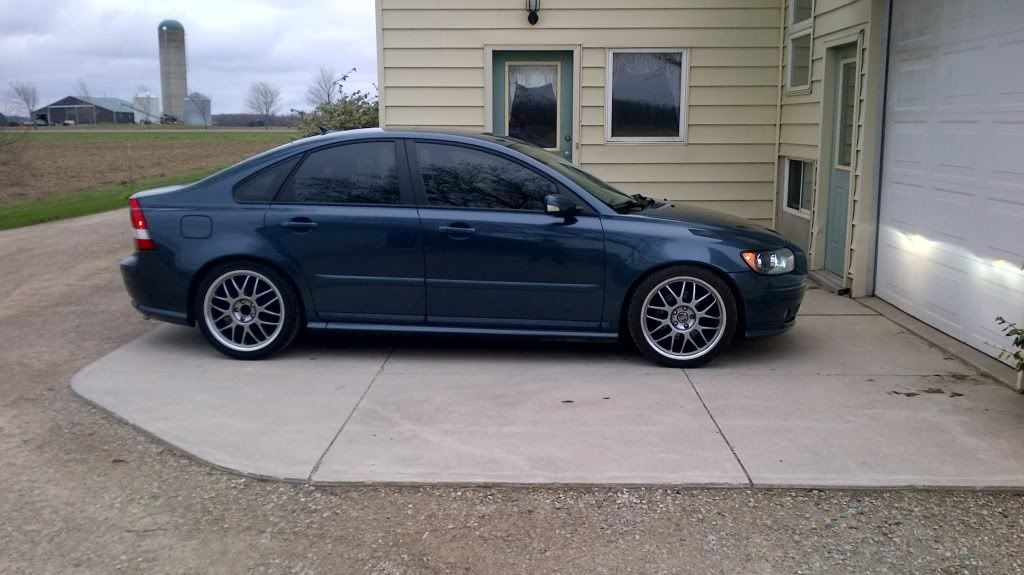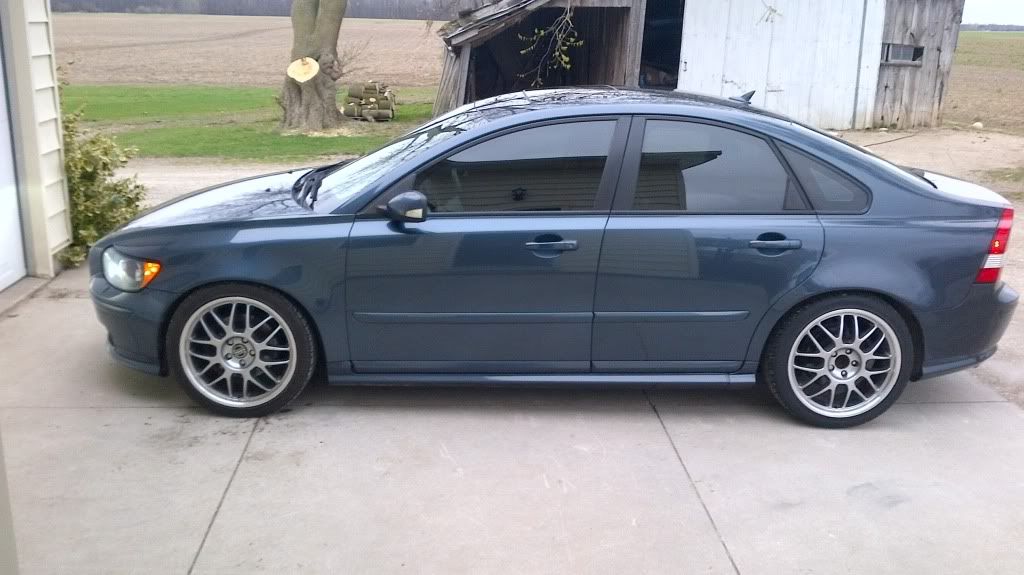 I had to pay an extra hour and a half to get the rear adjuster plates pulled out, and springs re-installed.
I got a lower car, that bounces all over the place and the rear end that squats and rubs like crazy over just a crack in the road.
I ended up throwing in some hunks of Polyurethane between the rear control arms and the subframe to stiffen the rear.
And next I am going to try and pull out the helper springs and throw them in the garbage along with the rear adjuster plates.....