Discussion Starter
·
#1
·
So Magnus somehow smacked his driver's side sill molding on something. The molding was shifted back 1/4", which sheared several of the lower bumper rivets and the forward flange that reaches into the wheel well.
I need to pull the molding to weld it back together. It is held by seven of the "push in the core" 9133417 rivets along the bottom, and nine of a new-to-me square white 8678010 snap assembly. I've broken one so far, and I don't know how to persuade them to release from the body.
Any hints? Removal is covered in VIDA as #841, but the illustration isn't enough of a hint for me: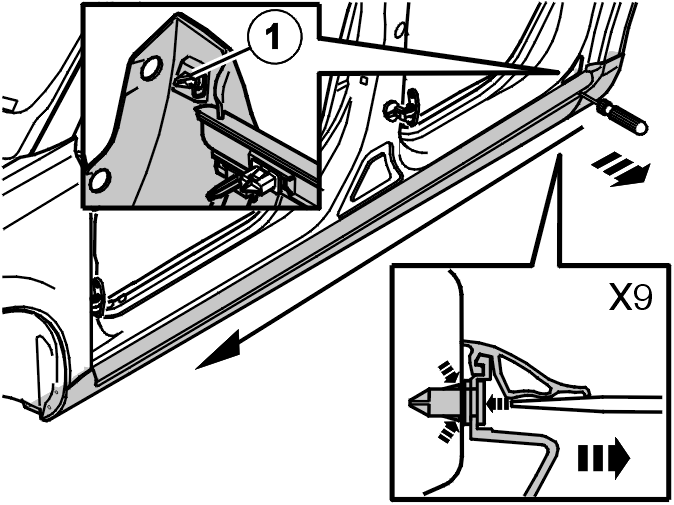 I tried pushing in on the center while pulling back on the edge, but it just broke.