Discussion Starter
·
#1
·
I installed the "Hidden Hitch" from or departed and much loved 2004 XC90 onto the 2008 we're driving now and thought I would post some photos for anyone who is contemplating doing this job.
I think the old style Volvo hitch that required one to cut into the rear valence is nuts. The Hidden hitch is the only way to go in my opinion. After all, once you cut the valance if you remove the hitch like I just did from our 2004, you have a car with a big old cut in the valence and then everyone wonders what you were towing and for how long, ha.
With the Hidden Hitch you first have to loosen the bolts that hold the rear section of the muffler up to the body. I'm thinking these were 13mm and guys, these will be tight and tough to get loose with a regular spanner due to the limited force you'll be able to apply, so you can either get a pipe to put over your socket wrench handle or use a breaker bar like I did, which makes those tight bolts give up quickly (and it also allows you to get them equally tight when hooking up the trailer hitch).
On the passenger side you must remove the bolts holding the tow hook.
Now with the muffler dangling but supported from dangling too far and damaging something, you can fish the hitch into position. This is a heavy piece of metal, now that it is done I can't remember if it was 30 pounds or maybe more, but it is tough to hold in position with just one hand and operate the wrench. Therefore you may want to have a support to hold one end up a bit while you get that bolt started to hold things loose, and then go to the other side.
Pretty easy, takes about an hour to get everything done and clean up.
Here is what it looks like when installed.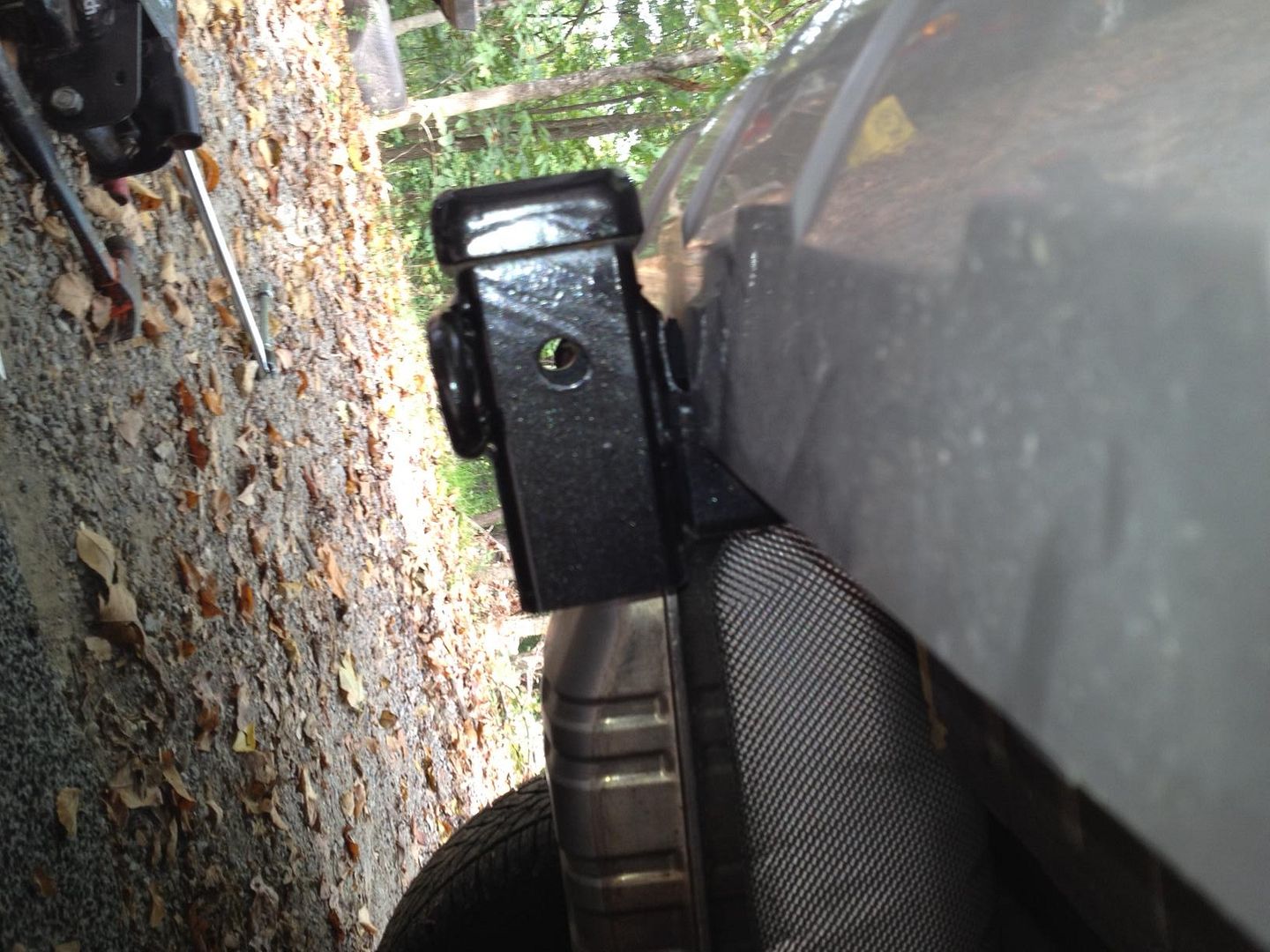 On my back looking up at the passenger side bolt pattern after the tow hook was removed and the hitch (black metal) is in place. Rear of the car is to the top of the image.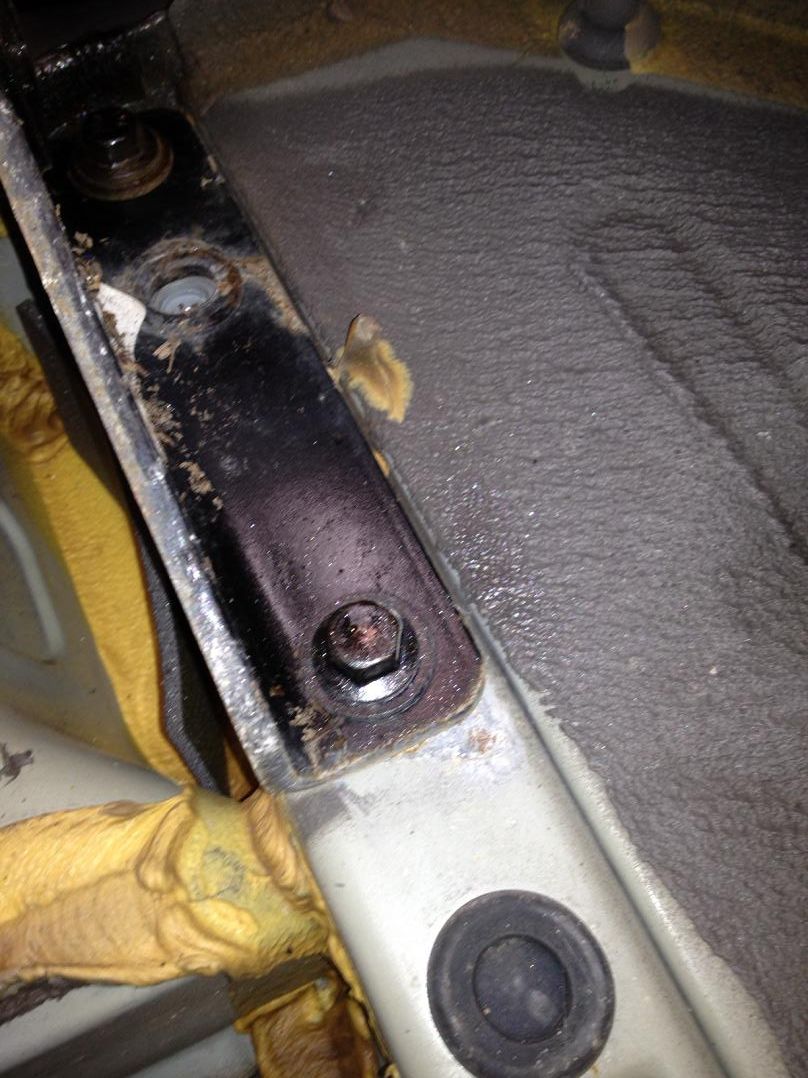 Here is what the other side looks lke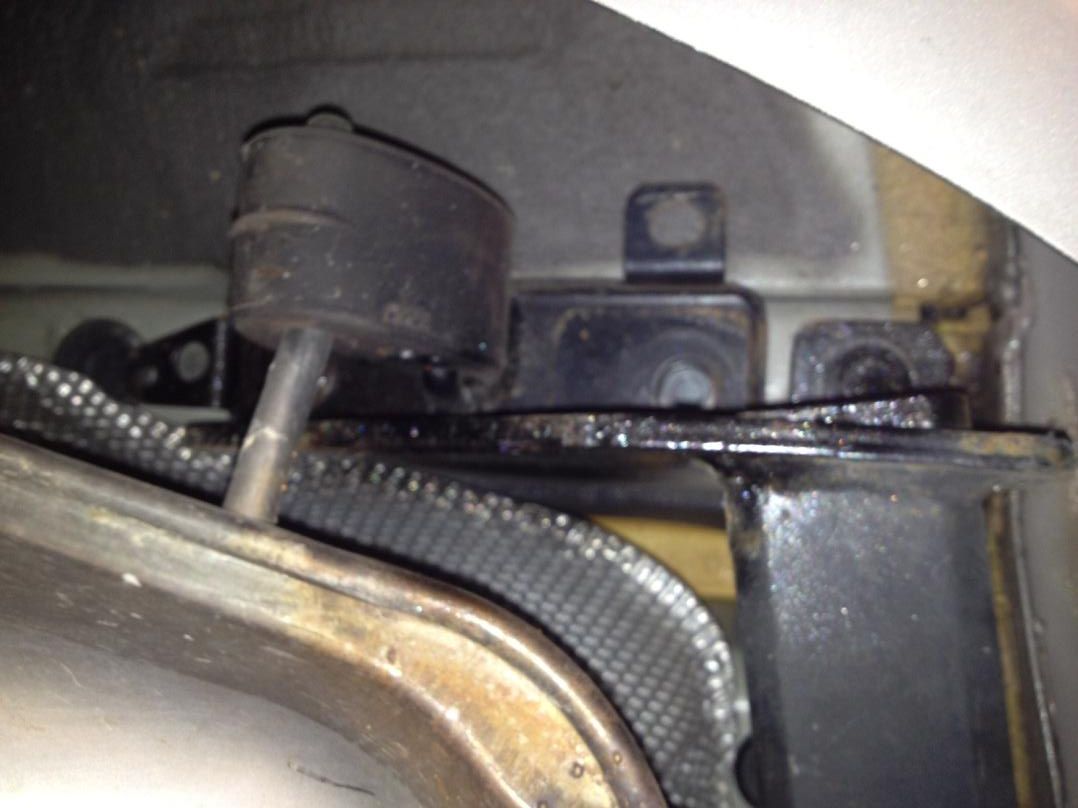 Here is the hitch in position, with the muffler tightened back up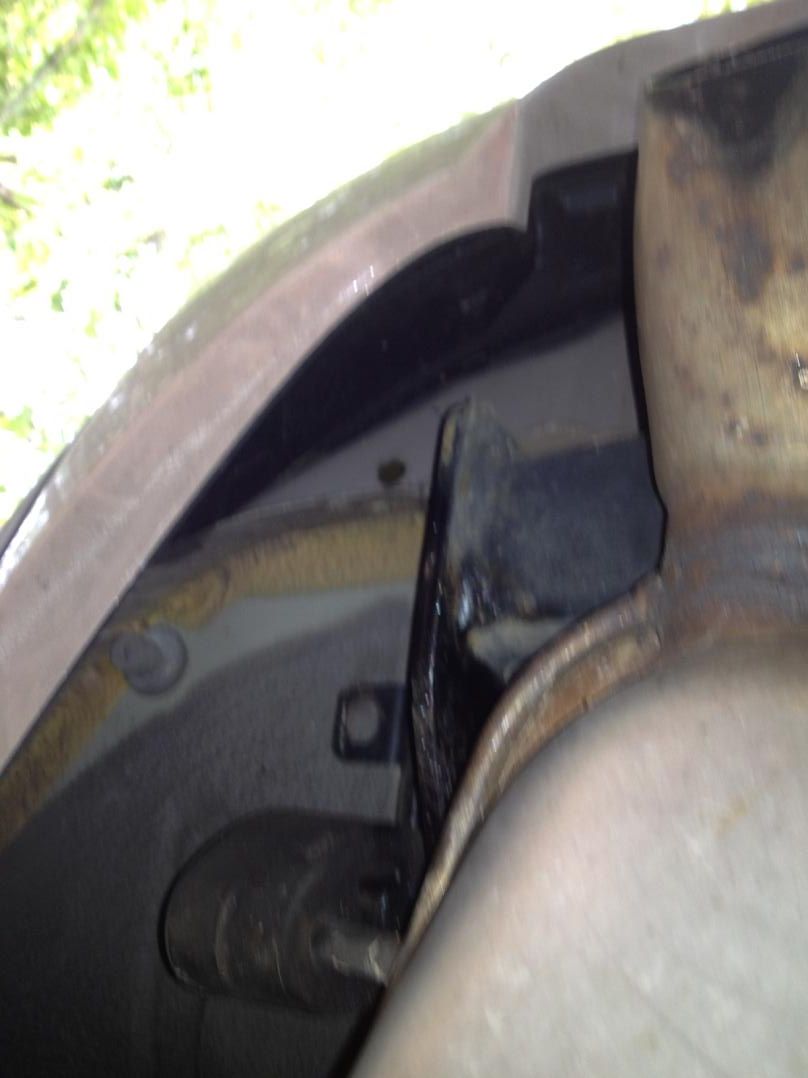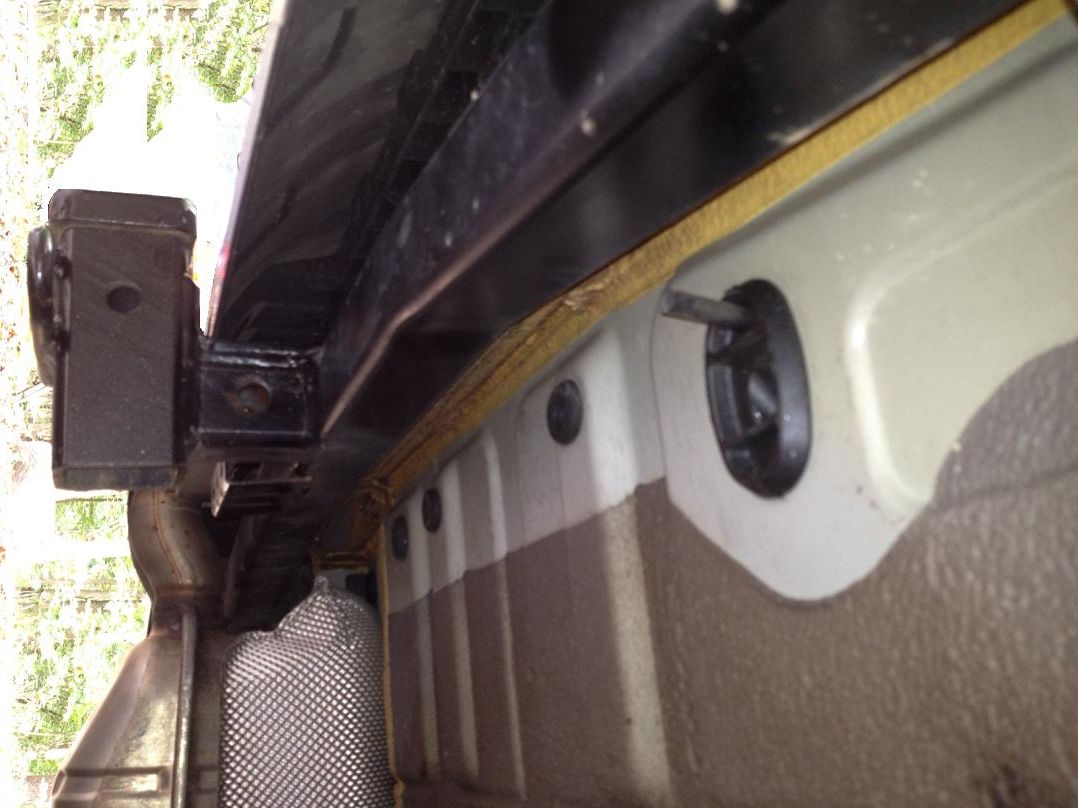 Using a breaker bar like this makes working on those real tight high torque bolts easy.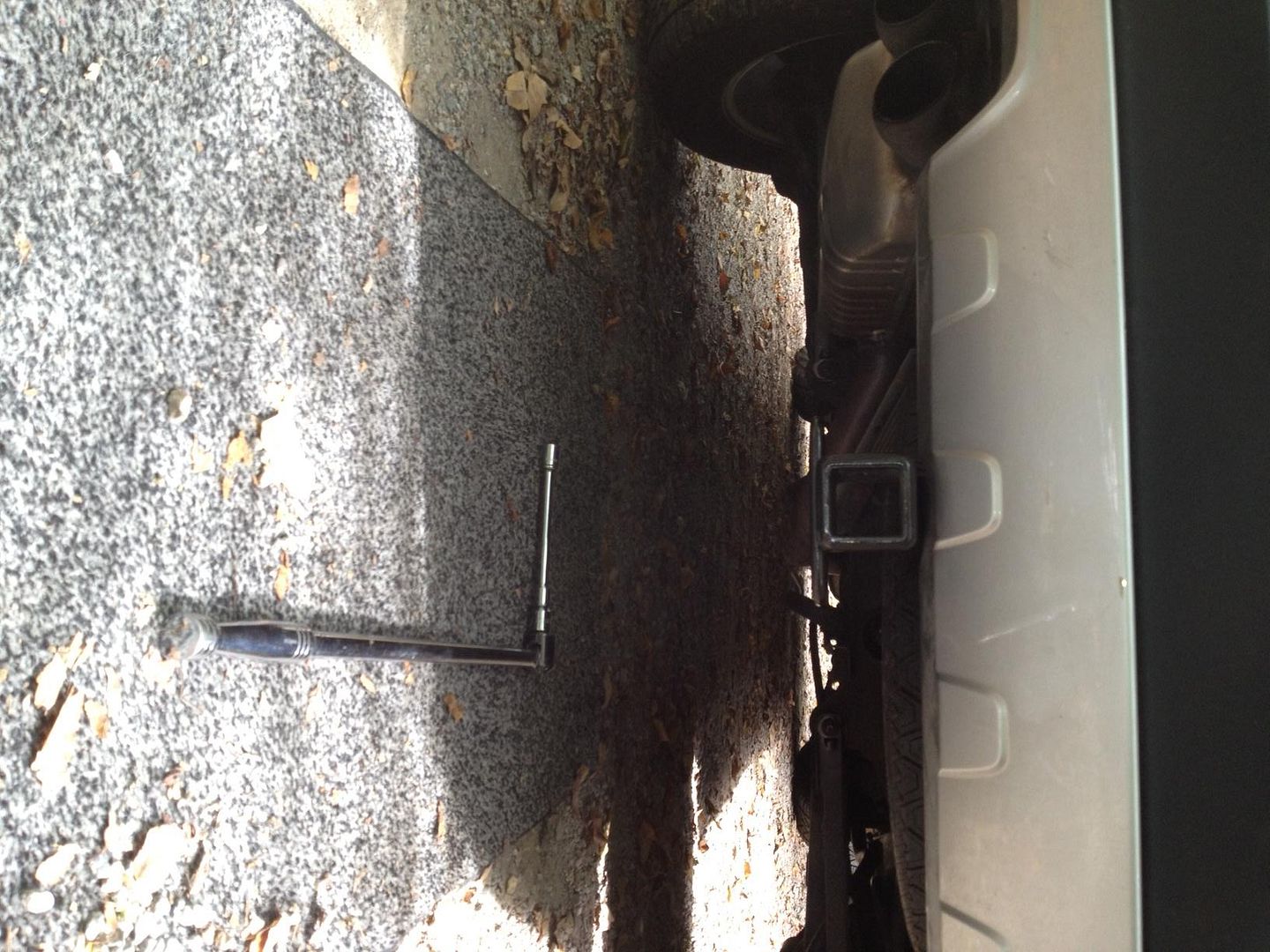 Happy towing !
P