Discussion Starter
·
#1
·
Good morning dudes. With the completion of my sport kit and repair of my exhaust leak last night, I am finally to a place where I'm pretty happy with the caR so I figured I would make a build/progress thread to see how it's transformed over the past couple years. I'm not really a heavy-mod kinda guy, so most of what I've done is all bolt-on stuff, nothing too crazy. But I was never looking for a monster of a caR, just something nice and comfortable and semi-quick that I could cruise around in and enjoy.
Here's my boo the day I brought her home:
In May of '13 I saw her on cars.com and drove up to Minnesota with my buddy to check it out with cash in-hand. Was convinced this was the car I wanted after the test drive and walked away that day with it. I wanted a manual transmission car with AWD that was performance oriented and that narrowed me down to a lot of Subarus and Audis. Happened upon a few Rs in my search and thought the clean understated look and uniqueness of the caR was pretty cool. CaR had 81k miles on it when I bought it, and was bone stock minus the aftermarket grill and painted calipers. It was in great shape and had recently had the clutch replaced about 10k beforehand.
Small visual mods were the first to happen. I got some of the silver mirror covers and threw those on.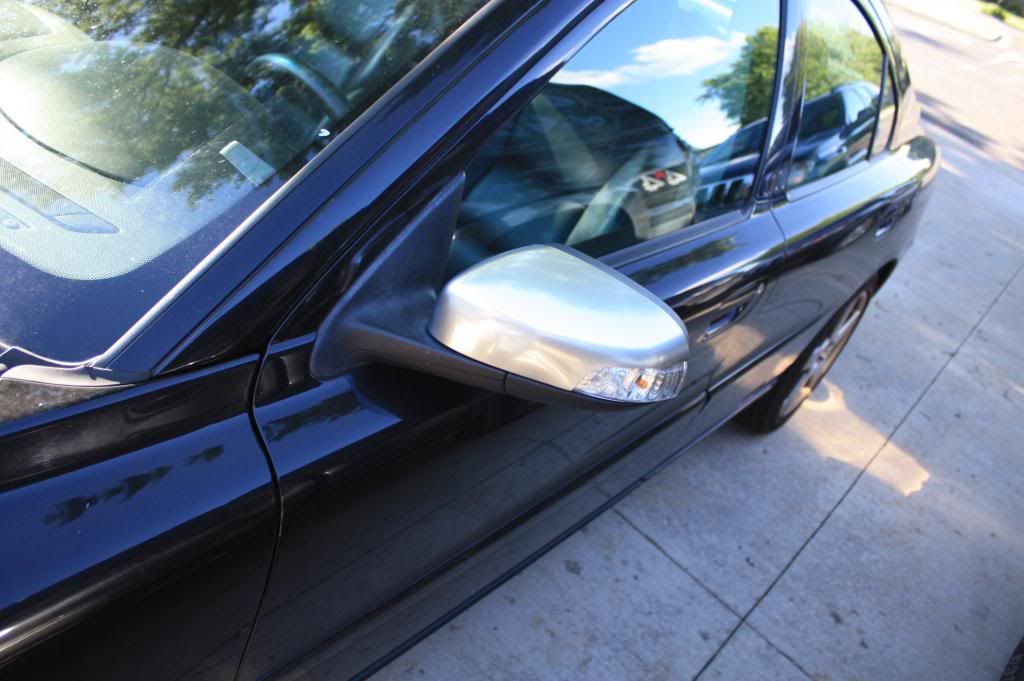 Not long after, I decided I needed some new wheels to replace the puny 17" Pegs. Picked up a set of 19" Heico Volution Vs off a forum member here. I also hated the red calipers so I decided to paint them gold.
Decided to make my Pegs my winter wheels and also decided to dip them Cobalt Blue.
As the snow started to thaw, I decided to start doing some more performance mods. I had previously done the R-Kelly mod but that was basically it. Got some Ultra chassis braces to help tighten up the handling: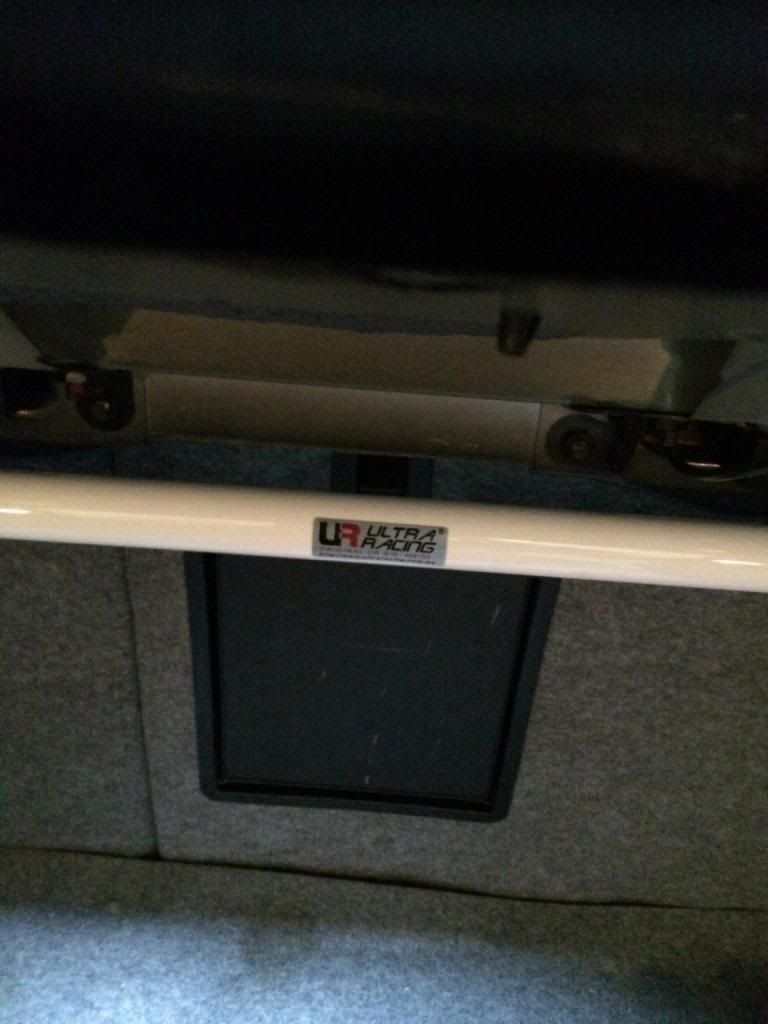 When the snow finally melted, I was able to put on my new Elevate side skirts (that I did a terrible and rushed paint job on) and EST front lip that I picked up on a group buy. I also dipped my Heicos Anthracite over the winter.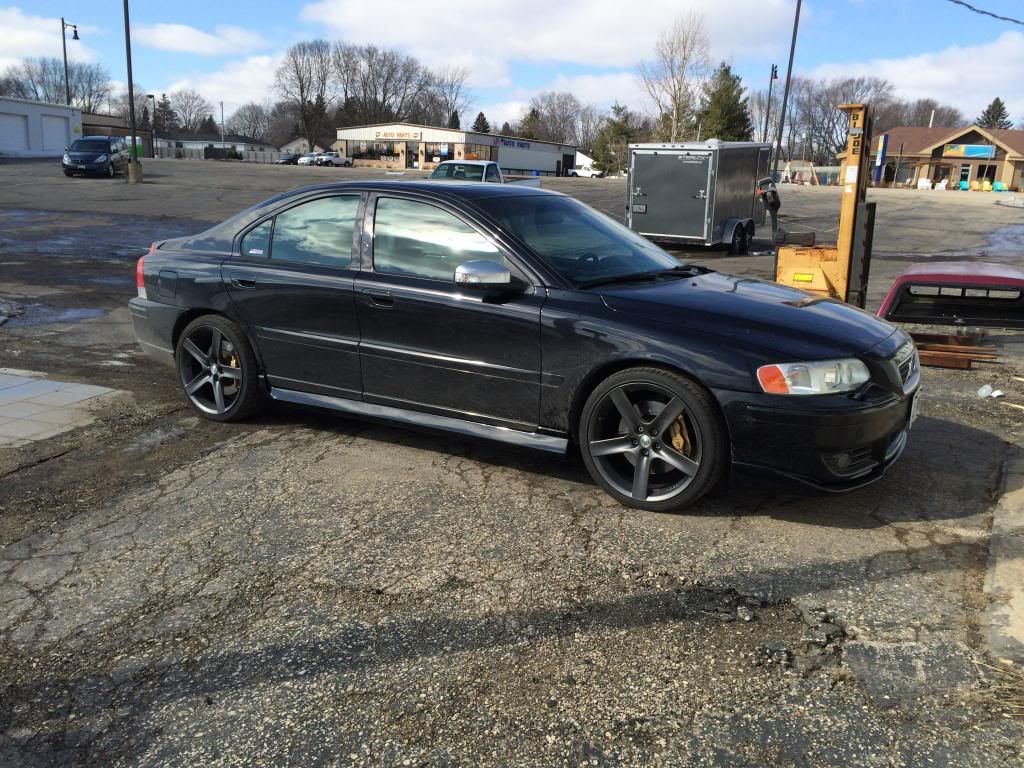 I had some issues with Anti-Skid codes and diagnosed the clock spring as the culprit. I replaced that on my own and didn't even electrocute myself or get smashed in the face with the airbag and documented it in the following thread:
http://forums.swedespeed.com/showth...ering-Angle-Sensor-Replacement-Guide-w-photos
Not long after that, Chase (Boosted_R) threw his pretty rad Audi RS replica wheels up for sale on the classifieds and I leapt on them like a hungry lion on an antelope. Here is a nicely filtered Instagram photo of them after I waxed the caR.
Jumped in on EST's exhaust sale and picked up my Sport exhaust along with a catless OBX downpipe for some sweet music.
Me and my roommate went ice racing. That was cool. Except it was -40 degrees and I wrecked a side skirt when I slid into a snowbank.
More recently, I wrecked my front lip as I drove through a ditch on accident, so I had to buy a new one. Decided to save some cash and go with the eBay STi lip that some people have had luck with. Worked out pretty good with some trimming. Also in the time between winter and summer, I dipped my Audi wheels gold. I also repainted my calipers to Rebel Blue, along with the R logo on the trunk lid. I cut some yellow "Brembo | R" decals for the calipers as well. Again, another beautiful Instagram photo.
Finally we get to today. I'm finally at a place where the caR feels pretty complete. After a long several months of ignoring my disintegrated downpipe gasket, I finally fixed that. Good thing too, because only one of the bolts was still there, and it was definitely only finger tight. I also picked up some used sport skirts on eBay for a good price, filled in the scuffs and repainted them from silver to black sapphire. I also pulled the trigger on my rear sport valance and painted that up and threw it on as well. This week was a productive week for the caR because I had basically 4 days off from work as I prepare for a big road trip out west. I will be driving the R so if anyone sees me and my buddy on the way to Vegas from Wisconsin, wave and post it on the sightings thread!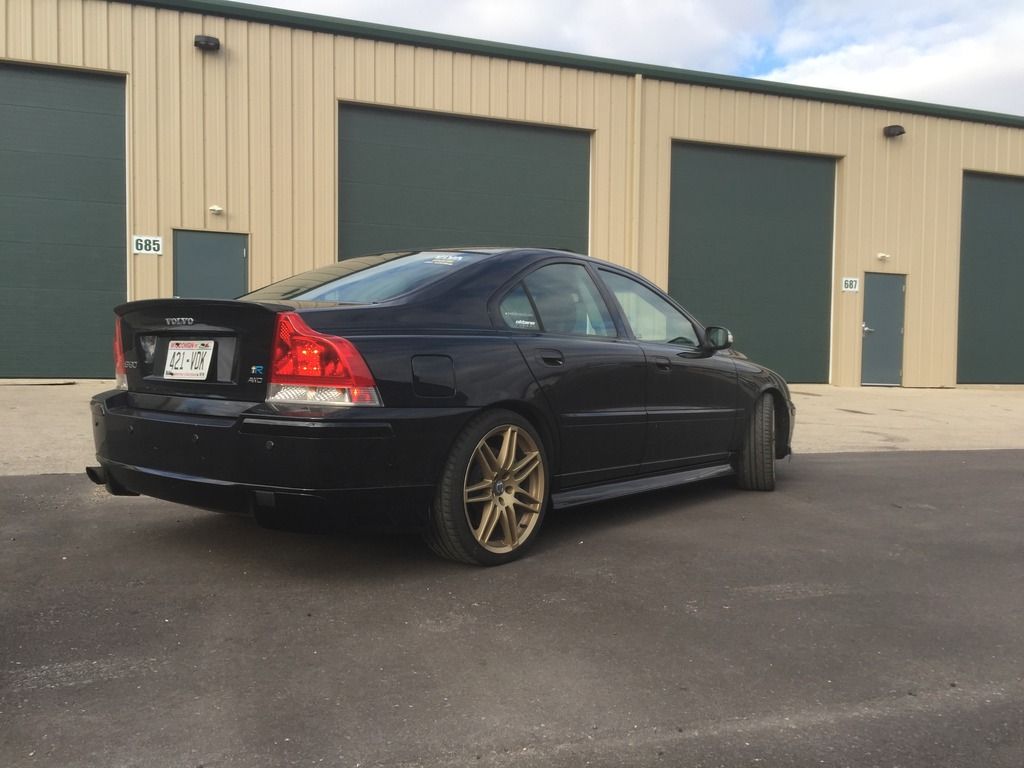 In between all the documented photos (which were mostly when I did something that I thought looked cool to the exterior), there were some other performance mods and interior things I didn't document. You can check my mod list in my signature for most of it, but after I got my exhaust setup on, I went with an iPd stage 2 tune which I've been happy with, I threw on some aftermarket drilled and slotted rotors and upgraded to Akebono pads, went through a couple different real spoilers before settling with the carbon lip from Viva (which only got ripped off by a car wash once), I installed a TWM M1 polished ball shift knob early on, have the silver interior knob package thing, installed a Prosport boost gauge, swapped out the HUD when the original died, replaced the collar sleeve, AOC pump, AOC temp sensor, did parking brake shoes, changed oil and fluids many times, did the timing belt... This car has been the first car I've actually cared about enough to intimately try and understand it and learn about it. I have done all the routine maintenance and repaired everything by myself which I'm pretty proud of. The caR hasn't seen a stealership since I rescued her 2.5 years ago.
There will be more in the future, but it's almost winter so after my trip to Vegas I will probably throw the winter wheels on. Not sure what color to go with this year, maybe purple? I really want to pick up a new set of summer wheels too. BBS LM style or something similar, I know there's some in the classified section right now but don't have the cash at the moment. In terms of maintenance, struts will be the next replacement. They are getting to the end of their life.
I'll update as I go. I plan on keep the R for a long time because no other car at the moment really suits my needs like this one does. Nothing I can afford at least.