Discussion Starter
·
#1
·
I am hoping that there are some tech's out there willing to give me a professional opinion on my timing marks. I am halfway into a timing belt job which I realize is a little over my head. :facepalm:
I was getting ready to take the timing belt off and following the procedure where you align the marks, turn it 90 degrees past, and then back to the alligned marks. When I rotated it CCW I noticed that it released some tension on the belt. I stopped and then turned it CW a full rotation and tried to line up the marks again. I have not taken the tensioner off or the harmonic balancer. Here is what they look like:
Right Cam: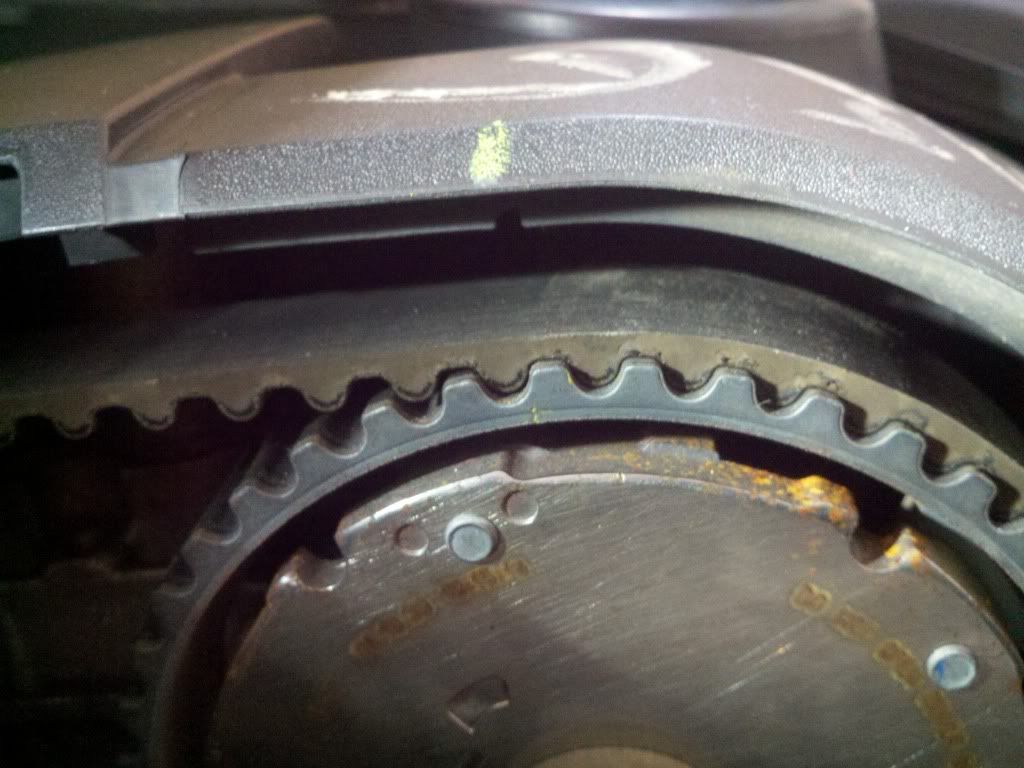 Left Cam: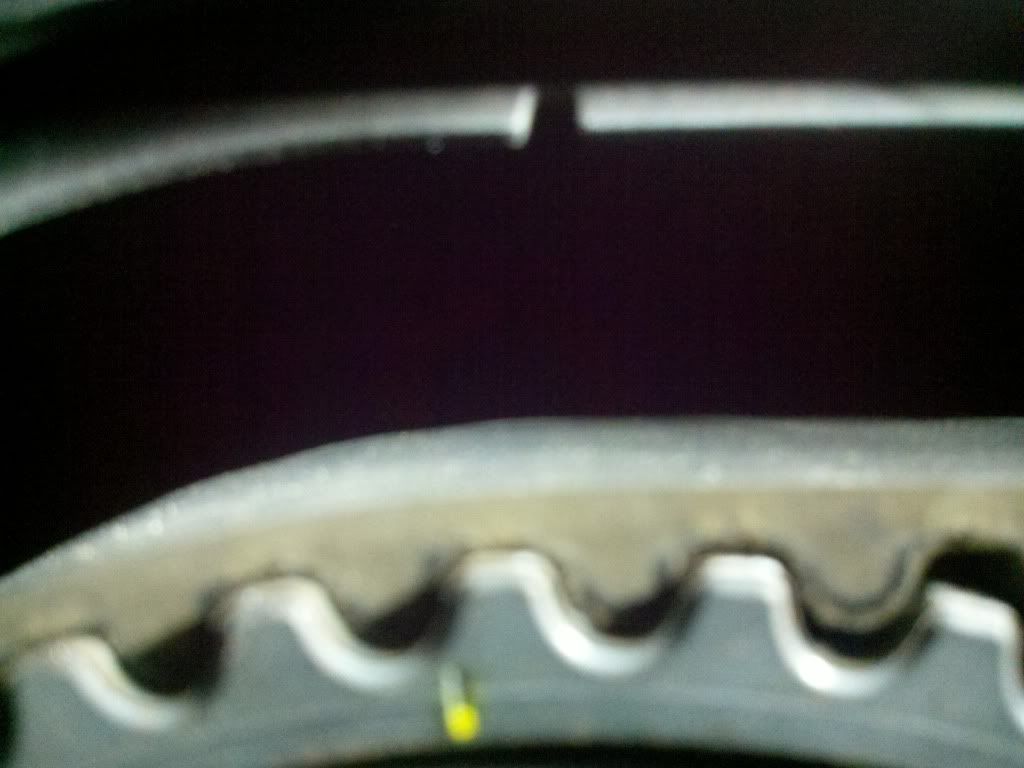 If you notice the right cam looks dead on but the left cam looks slightly to the left of the marks. How does this look to you experienced guys? I can't remember how exact it lined up before. Is it even possible for the cam to jump a tooth when rotating the crank CCW to line the marks back up due to the tensioner releasing some tension?
Sorry if the left cam is a little blurry i wanted to take the shot dead on and there isn't much room.
Thanks in advance for any help/advice you can give me.