Discussion Starter
·
#1
·
Most important part of a good project is starting off the day with the right tools: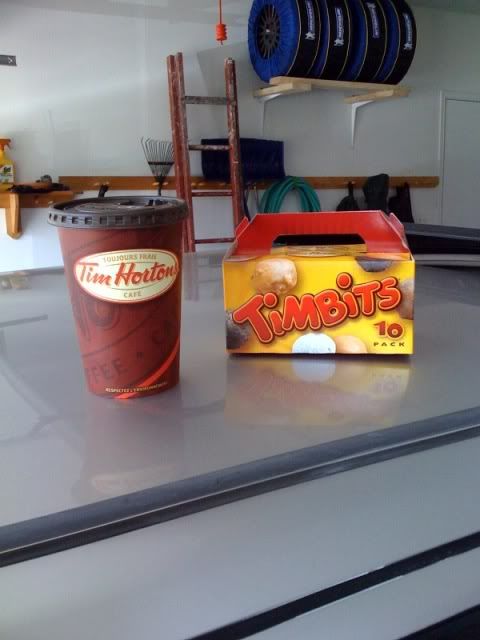 Here's the stock mani/turbo/DP: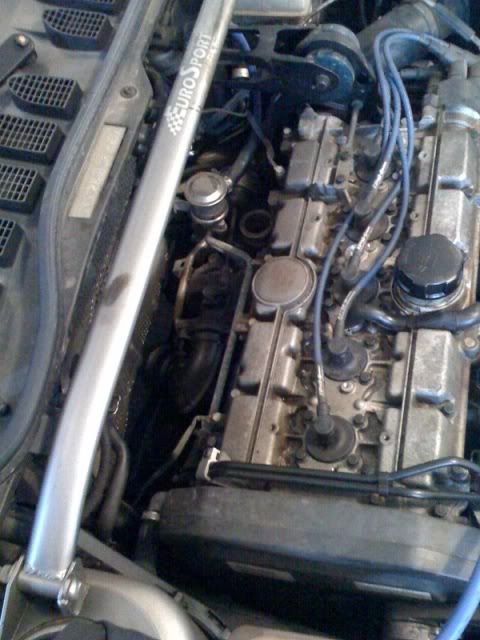 Here's what's replacing it (S60R mani, 16T, OBX 3" DP):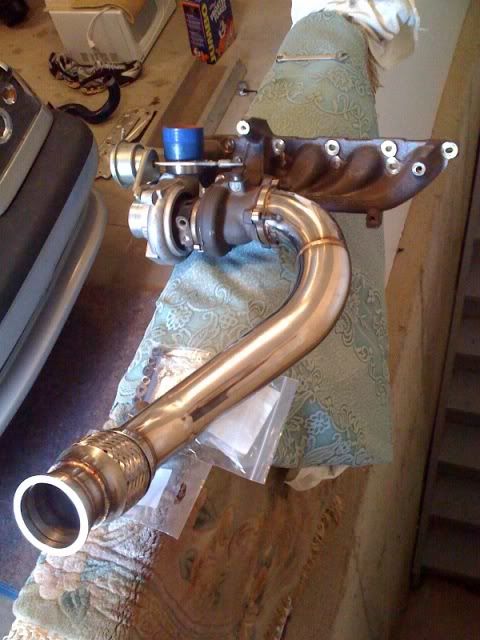 Getting the old turbo and manifold off is no easy task. Get ready for stripped nuts, leaning over for hours, and open ended wratcheting wrenches are almost a must (I didn't have them).
Finally, after hours and hours and many choice words, she's out: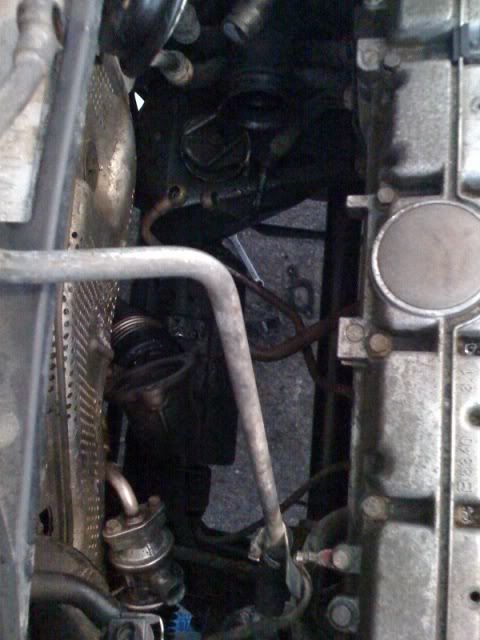 Here's the difference in DPs: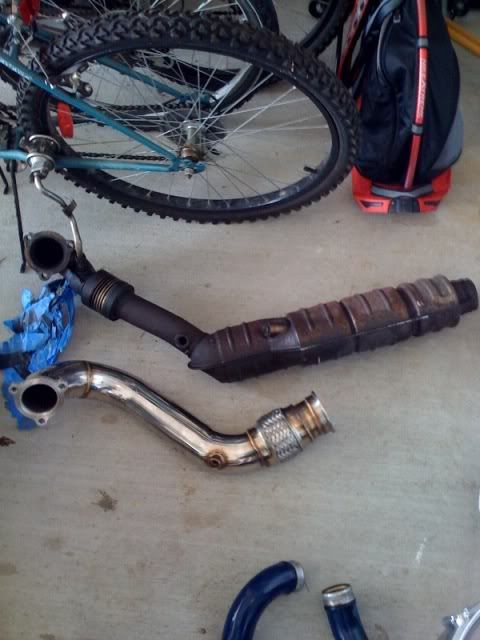 New gaskets in place:
All bolted up: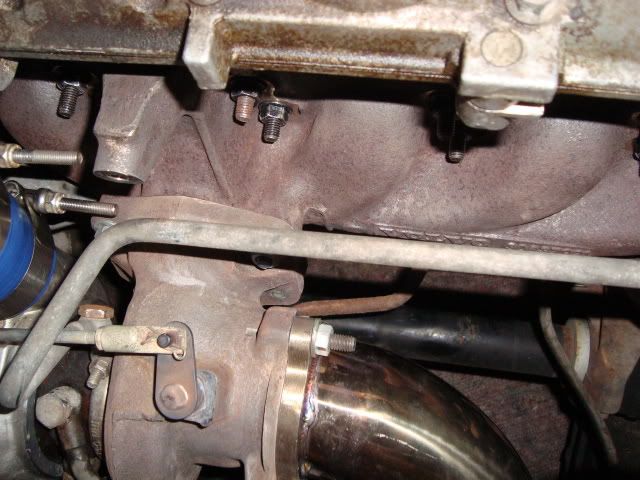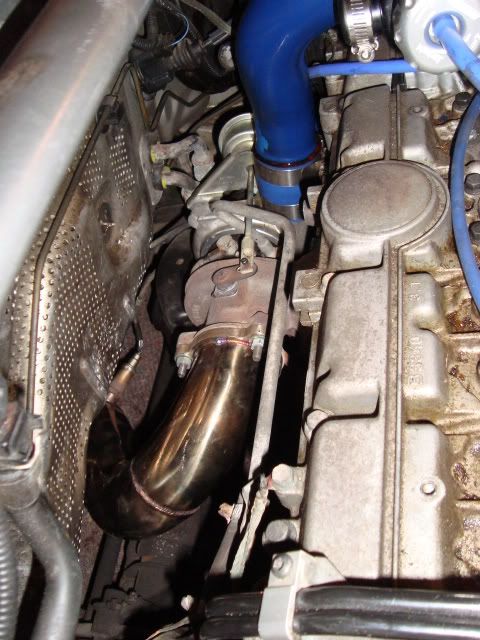 And this is how I drove for a month until I could find a shop that could actually tig weld properly.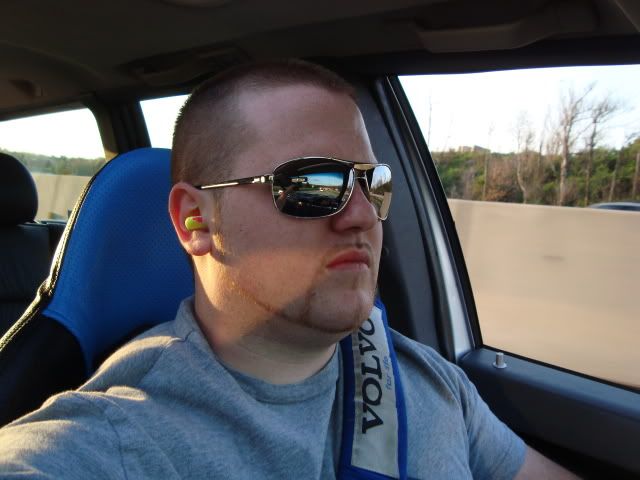 Here it is just idling, gives you an idea or how stupidly loud it was, but as you can see, vacuum was perfect, so I was happy.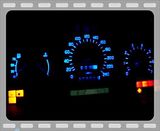 And finally, everything finished up: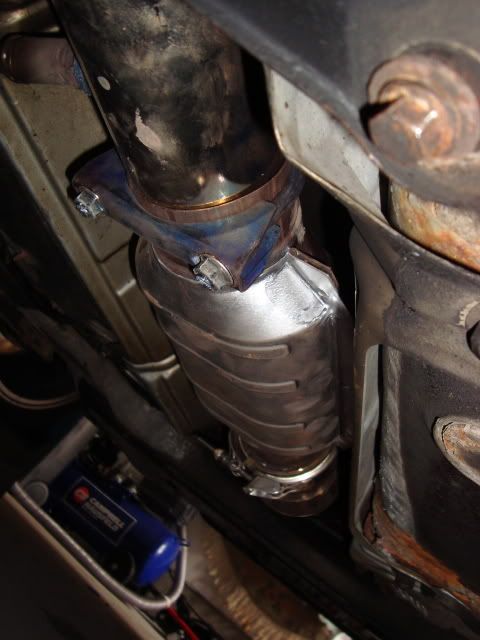 That's a 3" DP to a 3" magnaflow cat (94009) to a 3" midpipe to a 3" cut-out then reduces back down to the EST cat-back (2.5") just before it goes over the rear suspension.
Now, the troubles I went through. As soon as everything was installed I noticed horrible misfiring anywhere near 2/3 throttle. I checked through the entire ignition system and everything was in order. Then I checked the coil and was surprised to find that my MSD blaster coil completely fried my coil wire. After further inspection, I found that it was shorting out on itself on the ground side of the coil. A tiny black spot and a pin-sized hole right next to the conncetion proved this. Since I was at the Carlisle show in PA when I finally found the problem, Nick (NGB on VS) was nice enough to give me a stock coil off of his '98 V70R parts car that he brought with him to get me home for just a few beers. I was also told that my stock red/orange (315cc) injectors could handle this setup. This was not true. When I was running 16psi, it was so lean that the ECU was pulling ALL timing and it was bogging down horribly under any sort of boost. So I got a set of white (350cc) injectors and all the problems went away. Needless to say, I'm getting a wideband ASAP.
So, everything is running fantastic now and she pulls like never before. The 16T is such a great match for the higher compression blocks. The Speedtuning stage II 17psi tune has turned out to be a pretty decent tune for this setup (originally for HPT blocks).
So enjoy the pictures and look forward to some more videos at the track. Hopefully my rods stay straight