Discussion Starter
·
#1
·
Tools:
Towel/paper towel/saran wrap and rubber band. (see step 1)
Flathead screwdriver/sockets for removing hose clamps
10mm socket
Spark plug socket
Ratchet for sockets
6-8" ratchet extension
Torque wrench (22 ft*lb)
Torx 27
5 spark plugs (duh) I used IKH22 Denso Iridium
anti-seize grease
1. Disconnect intake tube (over rear of engine) from hose that goes down behind engine so you can rotate the tube up (loosen hose clamp near MAF, may be different w/o K&N intake). Cover ends of intake tubes with towel/paper towel/saran wrap and a rubber band so you don't drop anything in them.
2. Remove plastic engine cover (2 pieces) - Torx 27
3. Prep spark plugs by putting a bit of anti-seize on the threads. It's easier to do them all at once than as you need a plug.
4. 10mm socket - remove plug coil pack bolt. Pull coil pack up, may take a bit of force and wiggling.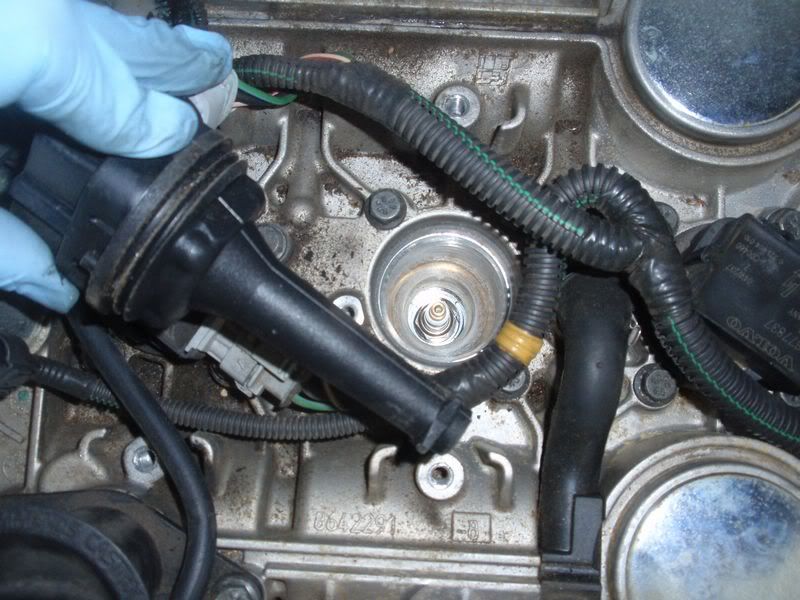 5. Using ratchet/torque wrench with extension and spark plug socket, remove old spark plug and replace with new. Torque to 30 n*m (22 ft*lb).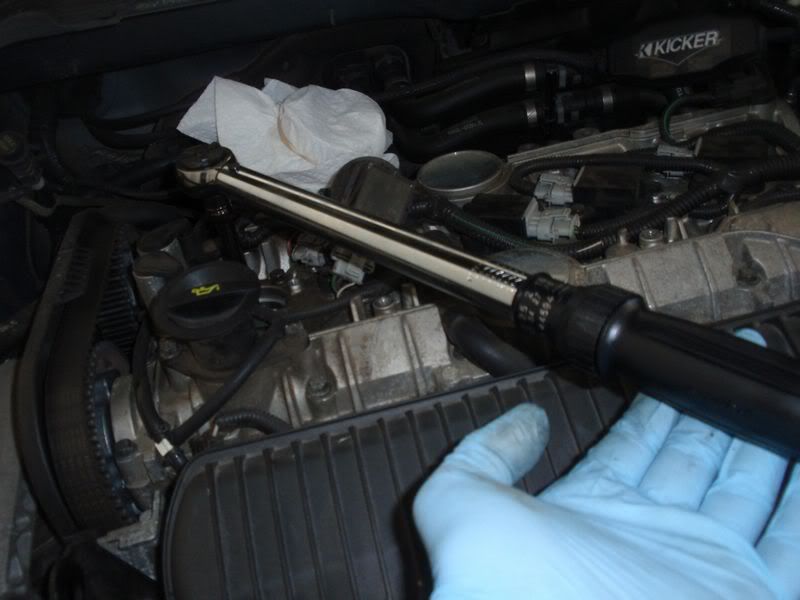 6. Reinstall coil pack and bolt it down
7. Reinstall cover, intake, check all hose/tube connections.
I found it convenient to use a combination of a standard-sized 3/8" ratchet and my 3/8" torque wrench when I wanted to either get a bunch of turns in quick (ratchet) or break the old plug out or torque it in (torque wrench). I put the 10mm socket on yet another ratchet (1/4" drive) with a 2-3" extension for the coil pack bolts.