Discussion Starter
·
#1
·
After 382,000 miles, and the added incentive that my steering rack was shot, prompted me to combine the repair. I have a thing for tools, so after seeing all the PITA ways using skill saws and a lot of pounding, I purchased the Volvo install tool. I possibly didn't use it entirely correct, as it didn't come with a how to, nor could I find any, so I did what made sense.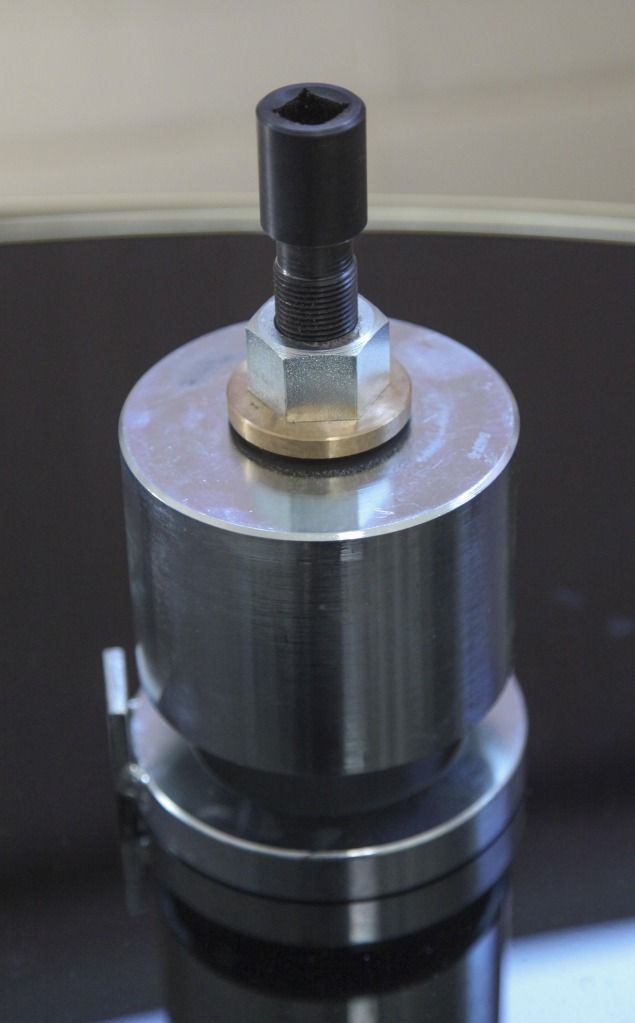 The cutting cylinder never made it all the way thru the rubber, before bottoming out. However it made pressing the new bushing in, cake. With the need to do the steering rack also, it looked to me that the best approach was to drop the subframe. I wanted to show how the tool would have been used with the subframe installed, but with it out my dead shot hammer had all four removed in less than two minutes. Highly recommended approach.

I also installed IPD's inserts




Harbor Freight, got to love um, $59 and the engine is suspended.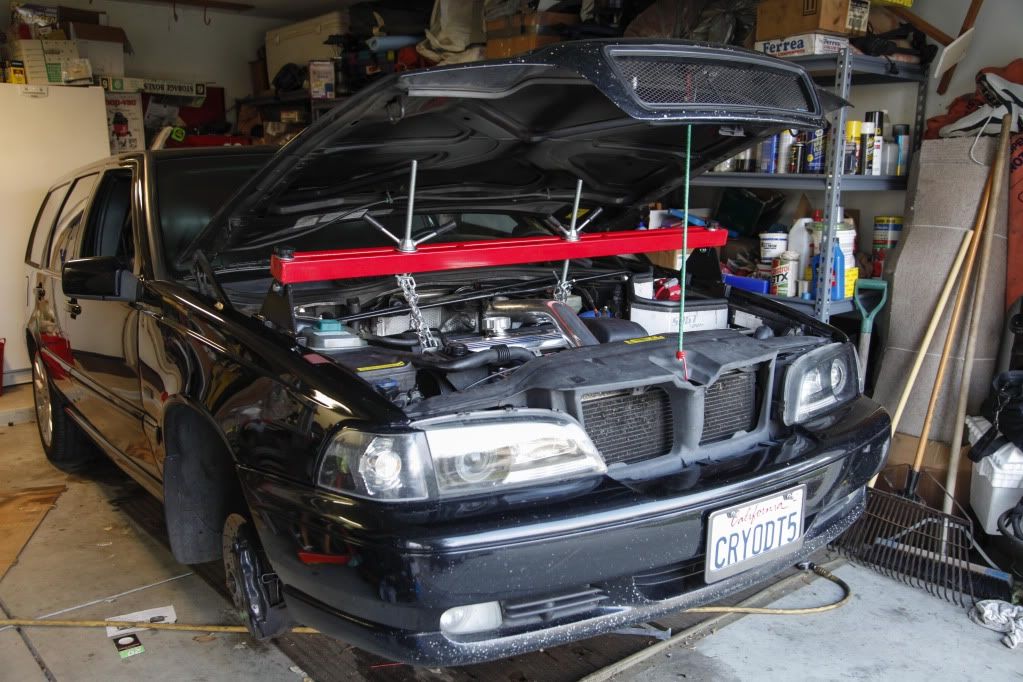 Everything's out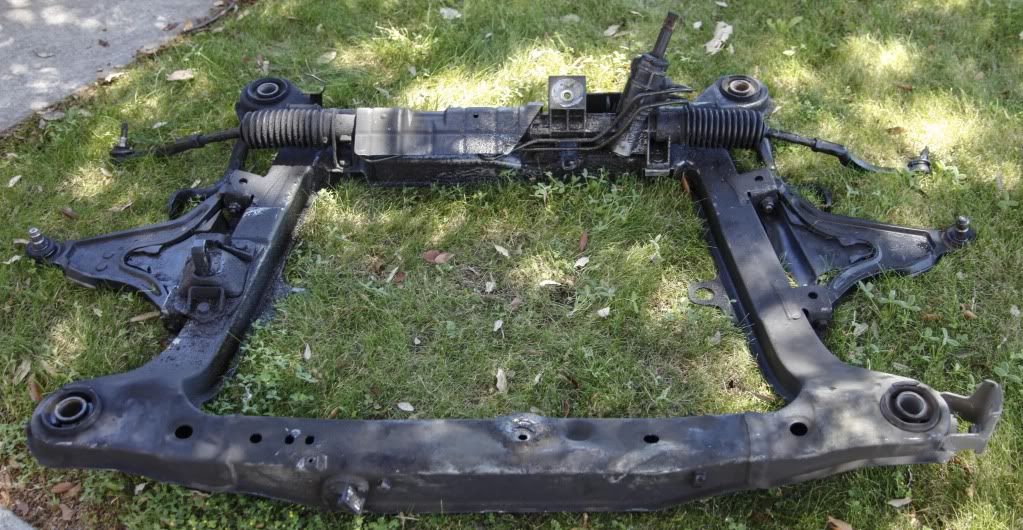 A big Thank You to Mitch (Washdup), for coming up and spending the whole day, it's over a 160 mile round trip, and frankly I couldn't have gotten it done without his help.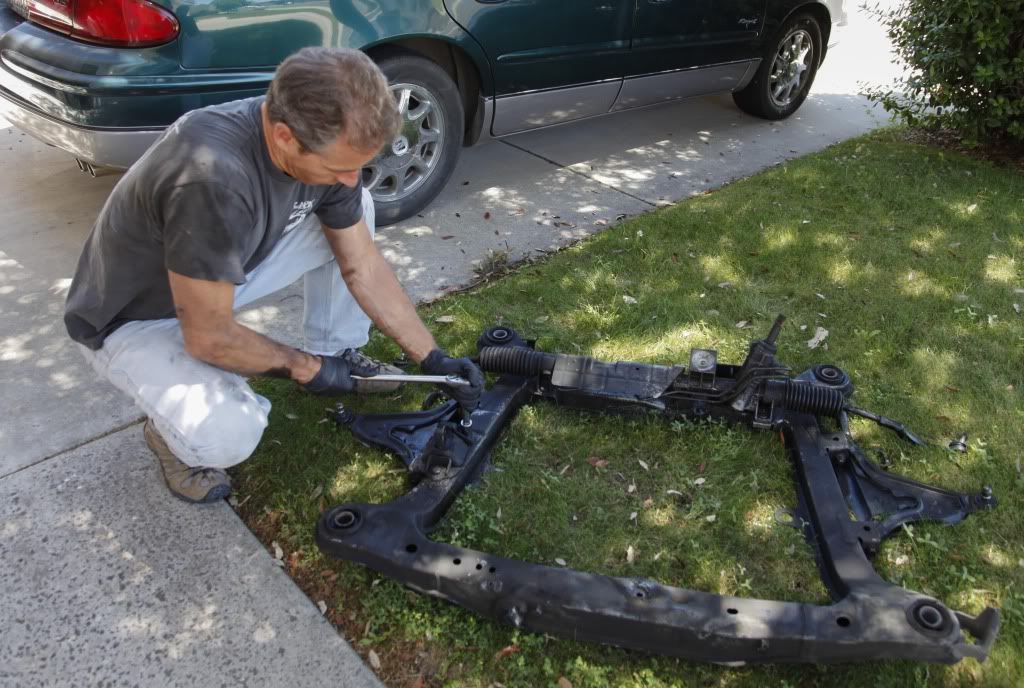 Sorry about the angle, but the small round disk in the tool photo above slides in on top. If the subframe were in the car, once the bolt is removed, it drops enough for you to insert the disk. It drops down and centers on the metal tube.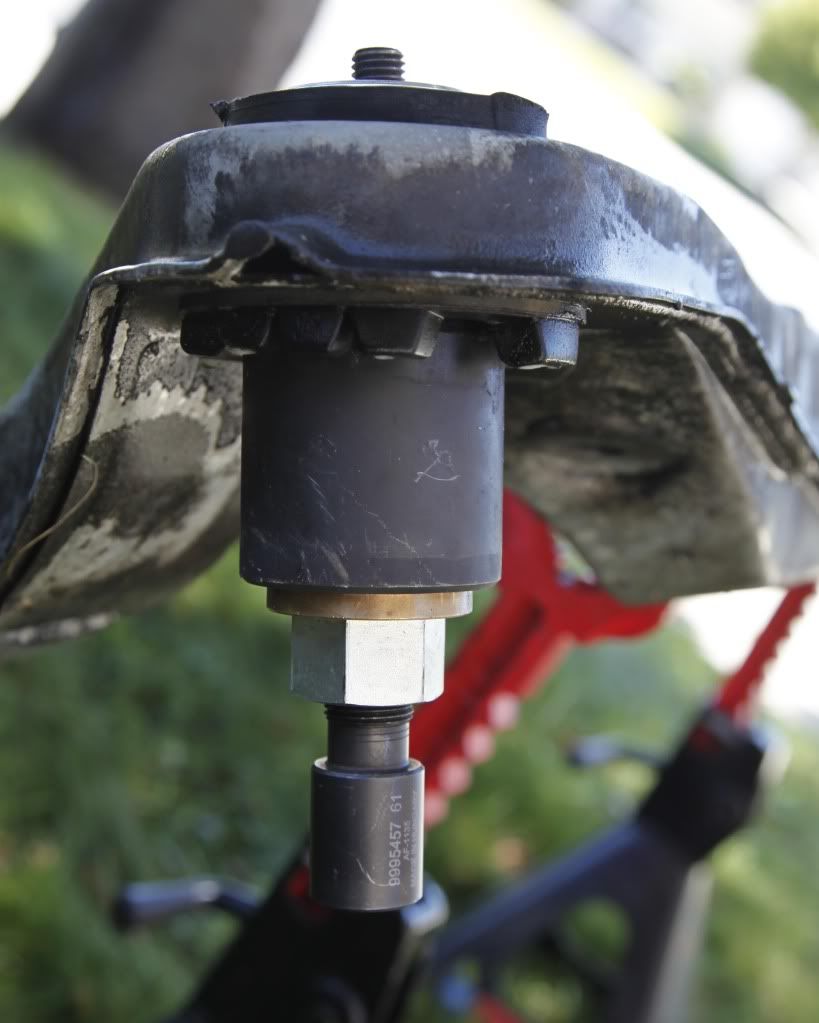 This part worked perfect.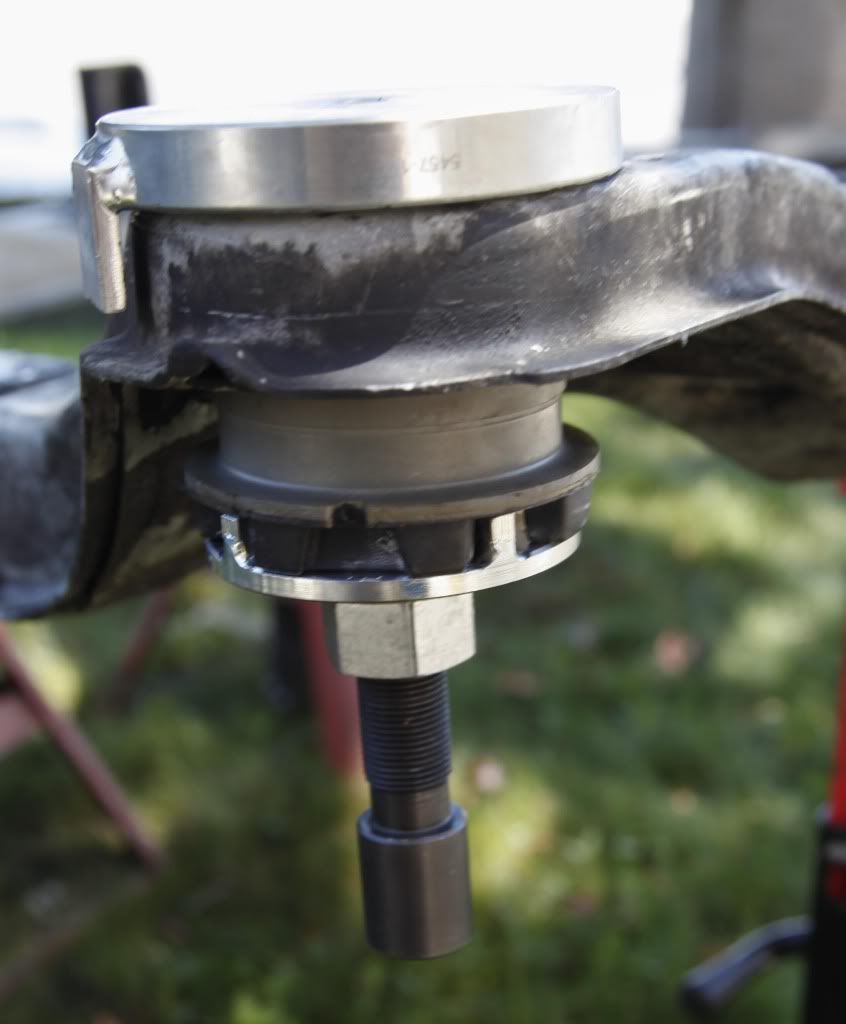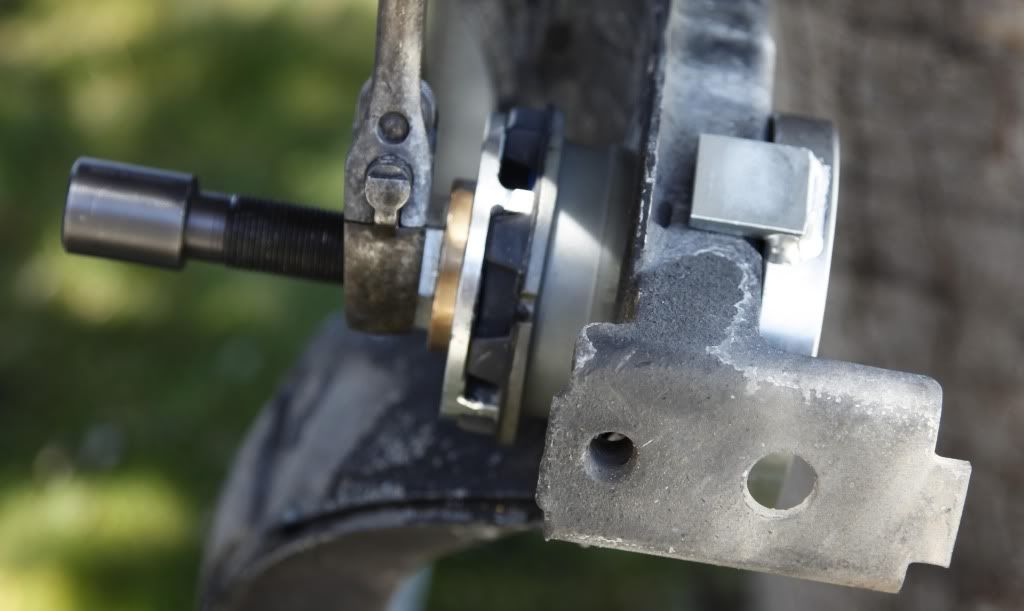 I think the most difficult, or at least time consuming part of this R&R, was re-mating the steering rack to the steering knuckle.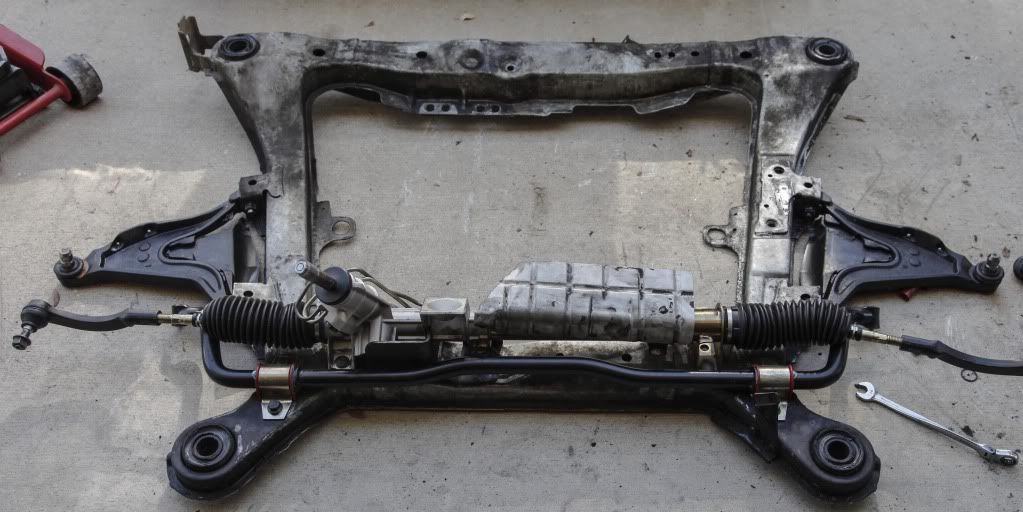 Everything is back in, but it was a long day, so I'll finish buttoning everything up tomorrow, and post a final report.