Discussion Starter
·
#1
·
I'm having my pads and rotors replaced on the XC90 today. I also planned on having the parking brake shoes replaced. THe mechanic called me to show me the problem with the parking brake. It appears that on the driver's side rear, part of the hub that holds the parking brake assembly in place was broken. The brake shoes were kinda just flopping around back there...hence the annoying rattle I would hear when the car hit bumps.
Attached are pics showing the "tab" that has been broken clean off the assembly
(circled in this pic...please ignore the arrow)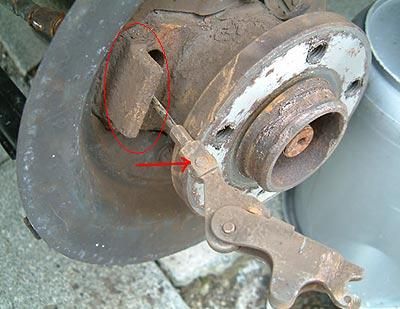 follow the arrows in this pic: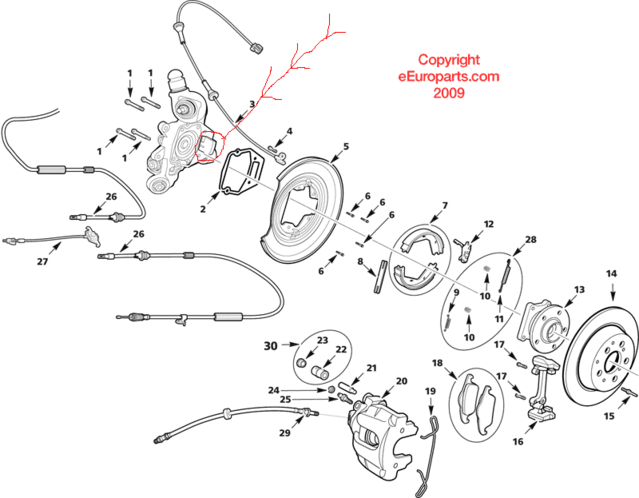 I guess the wear & tear of city driving my wife does in dc is the culprit of this breakage. Has anyone seen this or had this happen?
What is the official name of this part that I have to replace? "knuckle"? "spindle"?
Thanks