Hello all, I just wanted to toss up a few pictures of my V70 T5M that I purchased a few months back and have been slowly working on and making my own. I picked it up for $700 with 300,000km on the dot when I picked her up.
When I first got it:
The red was super faded, and the previous owner seemed to not have any depth perception as they had scuffed all 4 corners of the bumpers so I decided with the help of a friend to paint the car myself, as I had always wanted to try my hand at it.
Here's the end result, and how it sits now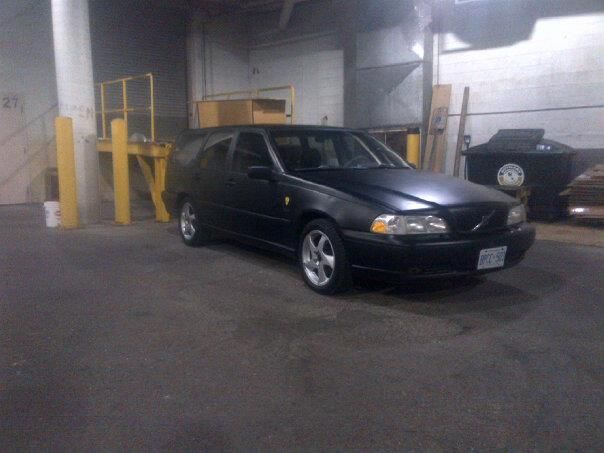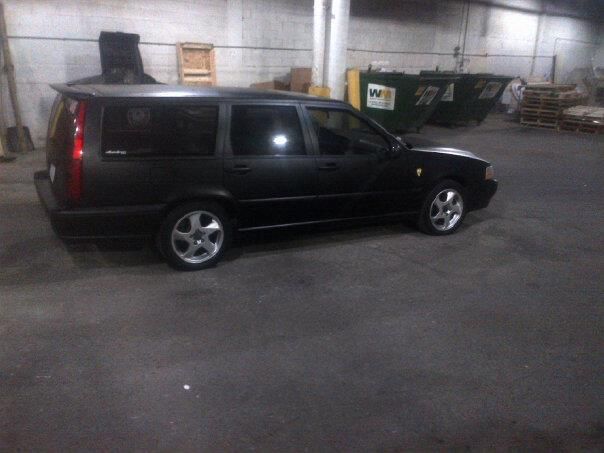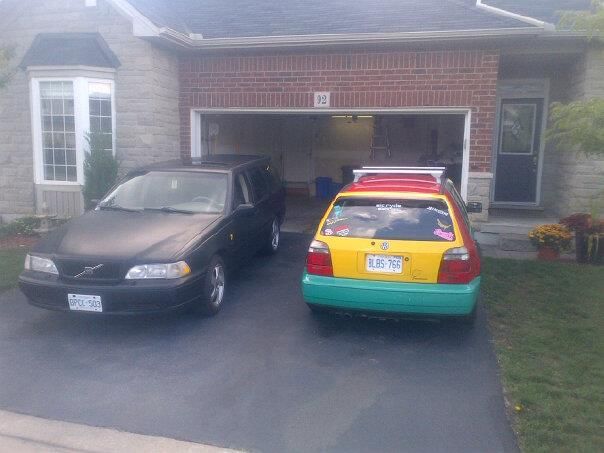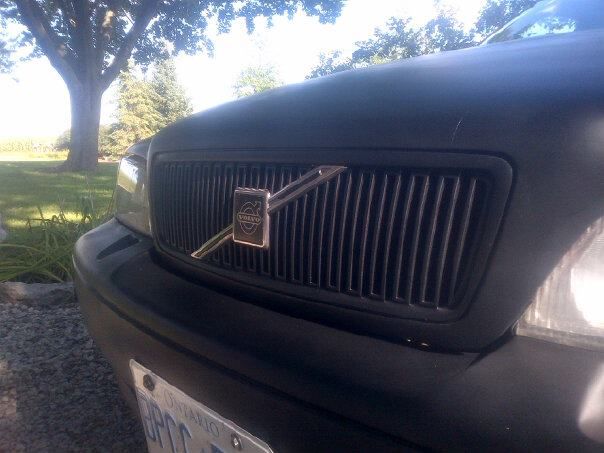 I have many more things that I want to do to the car over the course of owning it and can't wait to dive in!
For anyone wondering, the paint used is John Deere Blitz Black, it looks almost flat, but it's actually a satin black and does allow for a slight bit of a reflection.
So far I have replaced the upper mounts (the firewall and adjacent one) with the Powerflex Polyurethane replacement mounts. While there is some vibration felt through the car at idle, I personally enjoy "feeling the car" and it has made a significant improvement in the overall feel of the car, highly recommended, next to get done are the XC90 upper strut mounts to replace the failing stock ones.