Update: I'm leaving everything from my original FS post as-is except for the mileage and price. Here is any relevant info about the car since reviving this post...
The good:
- The car has had various maintenance done since the post. 16T with custom RICA tune, changed to V70AWD springs and standard shocks/struts, oil cooler, spark plugs, control arms, sway bar links, etc. I haven't really been tracking the repairs/work because I'd leave it with my mechanic and he'd just fix whatever needed fixing...
The bad:
- Since the 16T It's been going into "limp mode" from time to time after I get off from WOT. There seems to be a 2-3 psi surge in boost when I let off the throttle. I will probably replace the TCV and check the wastegate dial. RICA wanted me to do some data-logging which I just don't have the time/resources for now, but I suspect that it's a simple fix. The car is perfectly drivable at 80% and still quite peppy.
- The brake pedal has been feeling a bit soft lately. I was told it is probably the brake booster.
- It's at 209K. It will eventually need the timing belt done again.
- There are oil leaks. It could also probably benefit from a PCV, maybe oil pan gasket and VCG and some injector O-rings while they're out for the PCV job.
- I had to have the AC recharged (but it blows ice cold at the moment). I replaced the condenser a few years back, but I have dye in the system so I'll hopefully have an idea in a few days.
- The radio stopped working the other day so I pulled the fuse for a few weeks. When I plugged it back in today it started working again but the CD changer is cycling through with discs still in it.
- The car has an odd jerkiness in the steering when making hard left turn on the highway (think left-side exit ramp). I suspect it's a sway bar link or control arm bushing.
- It'll probably need a power steering pump soon as it was making some noises on extremely cold days this past winter. I do have a new replacement pump ready-to-go though.
- There's a dent in the hood from when the car was in the garage during our home renovation. A piece of sheetrock fell off of the ceiling into the middle of the hood so it's a large, "soft" dent which will be an easy fix for a PDR guy/gal.
- The pant on the mirror caps and spoiler (that I put on after I got the car and had painted) are peeling.
- The car has more miles on it now, so the interior has another 30K of wear or so.
- There is rust on the trailer hitch.
- I need to replace a rear parking sensor (I have 4 new ones)
If I end up having some spare time I'll end up tackling some smaller projects (park sensors, maybe a decent wash for some updated photos, PS pump, etc.) but I'd rather just see this go to a good home sooner than later who can give her the proper TLC she deserves.
I'm not sure what a proper asking price is at this point as I need to figure out what "extras" she'd be coming with as I have a lot of parts-bin items that were destined for the car that never made it, extra wheels, etc...
ORIGINAL POST
It's time... My "Unicorn" is being put up for sale. It's my daily driver, and will continue to be until sold (or until I find something I'm looking for). I've decided that it doesn't make sense for me to go through with the manual swap that I was planning at this point, so I'll be going with a different car. Here are the details:
Make/Model:
Volvo XC70
Year:
2006
Mileage:
~209,xxx
Color:
White / Atacama
Transmission:
Automatic
Condition:
Good Enough!
Option packages:
Cold Weather, Convenience, Premium Audio (upgraded), Navigation (upgraded), and MORE (see below)!
Location:
Long Island, NY
VIN:
YV4SZ592X61215997
Selling Price:
(asking) $8,500
Contact Information:
emails are the best way - Adam - athruc (-at-) gmail.com
This was a car that I purchased to daily drive, and to turn into a white "V70R" or sorts. It has all sorts of "R" goodies, including (but not limited to)
-Brembos
-Cluster
-HU850
-Factory Subwoofer
-Navigation
-Charcoal Dash
-Atacama Interior (with charcoal carpeting and Atacama floor mats)
-Steering Wheel / Airbag
-17" Pegs (wheels shown in some pictures are long-ago sold)
-Rear spoiler
Modifications included (but are not limited to)
(PH)MIC
-IPD V70R Sway Bars
-HD end links
-GIAC tune
-IMIV
-Folding Mirros ("R" style)
-TKi rear toe bars
-Poly bushings...
-QBM strut bar conversion
-Aluminum door pins and rings
-S60AWD Eibach Springs
-LED interior downlights, white cup holder LED, front door handle lights, etc.
-"Hidden" Hitch (not so hidden) and factory Volvo trailer wiring
-"HUD"-style IMP Concepts boost gauge (5-25psi)
Recent maintenance includes (but is not limited to)
-Spring seats and bearings
-Hubs/bearings (all 4)
-PCV
-Timing Belt (was done at 110K or so - it's in the service history from Volvo)
-Oil changed with full synthetic every 3-5K
-Ignition Coils
-Spark plugs
-Motor Mounts
I am sure that I am forgetting quite a few things, and will add as I go through my records and remember.
This car is a reliable and consistent daily driver, but I don't have the time to take the project through to where I wanted to, and I'm going to be looking for something, well, different. I'm open to possible partial trades (turbodiesel, Wrangler, stupid small and sporty, etcl)...
...and some more pictures (sorry, I didn't use the tripod for the majority of the photos: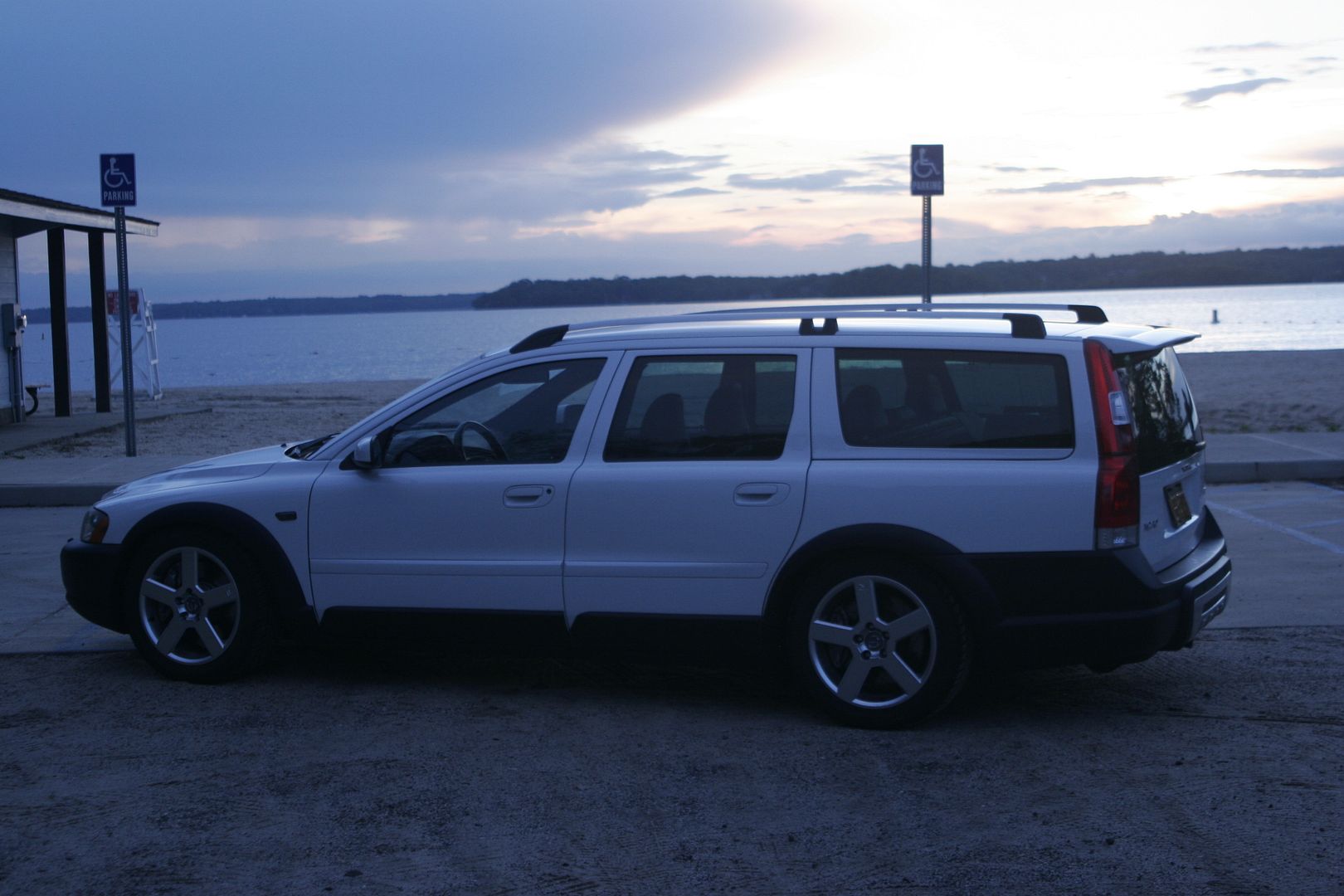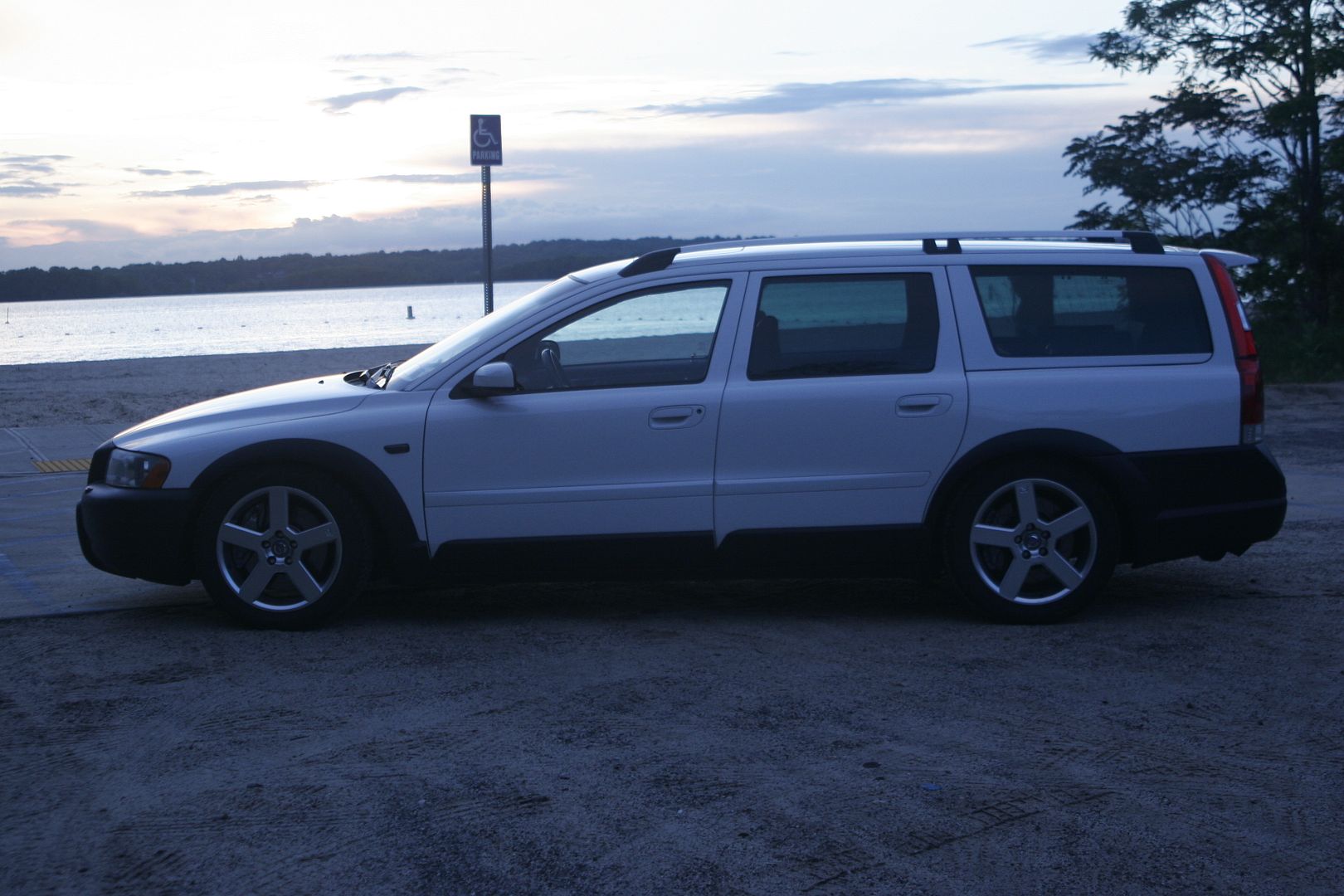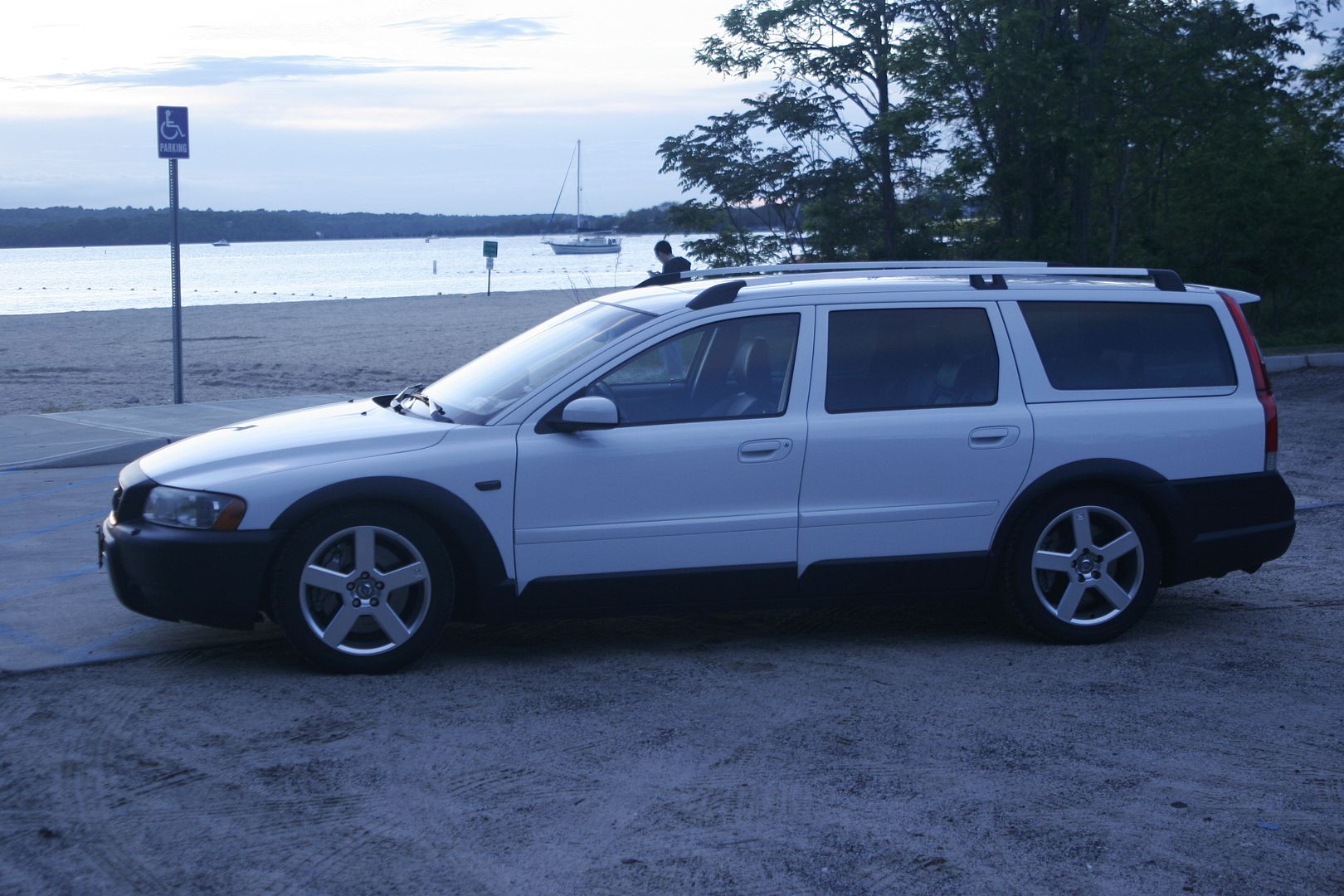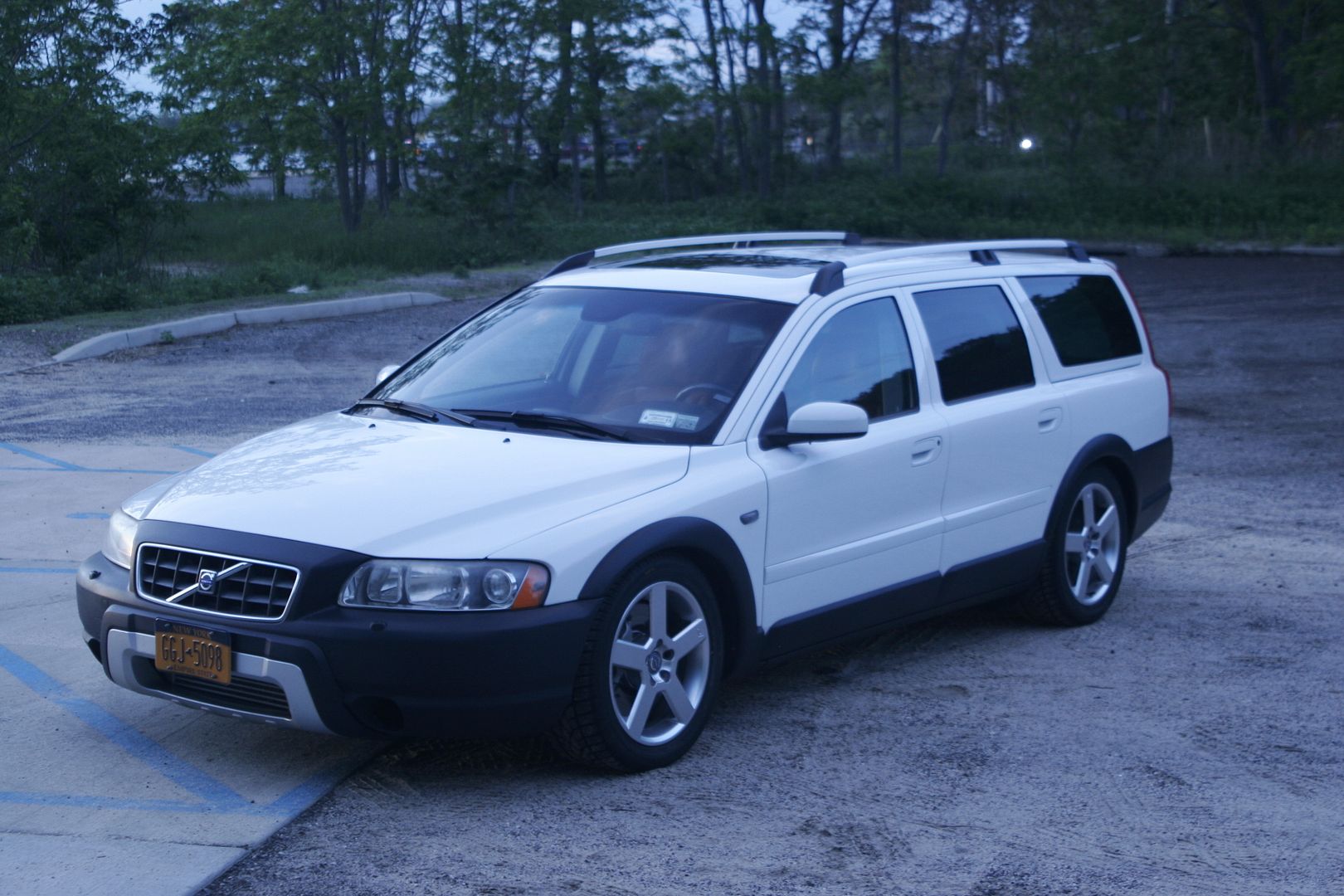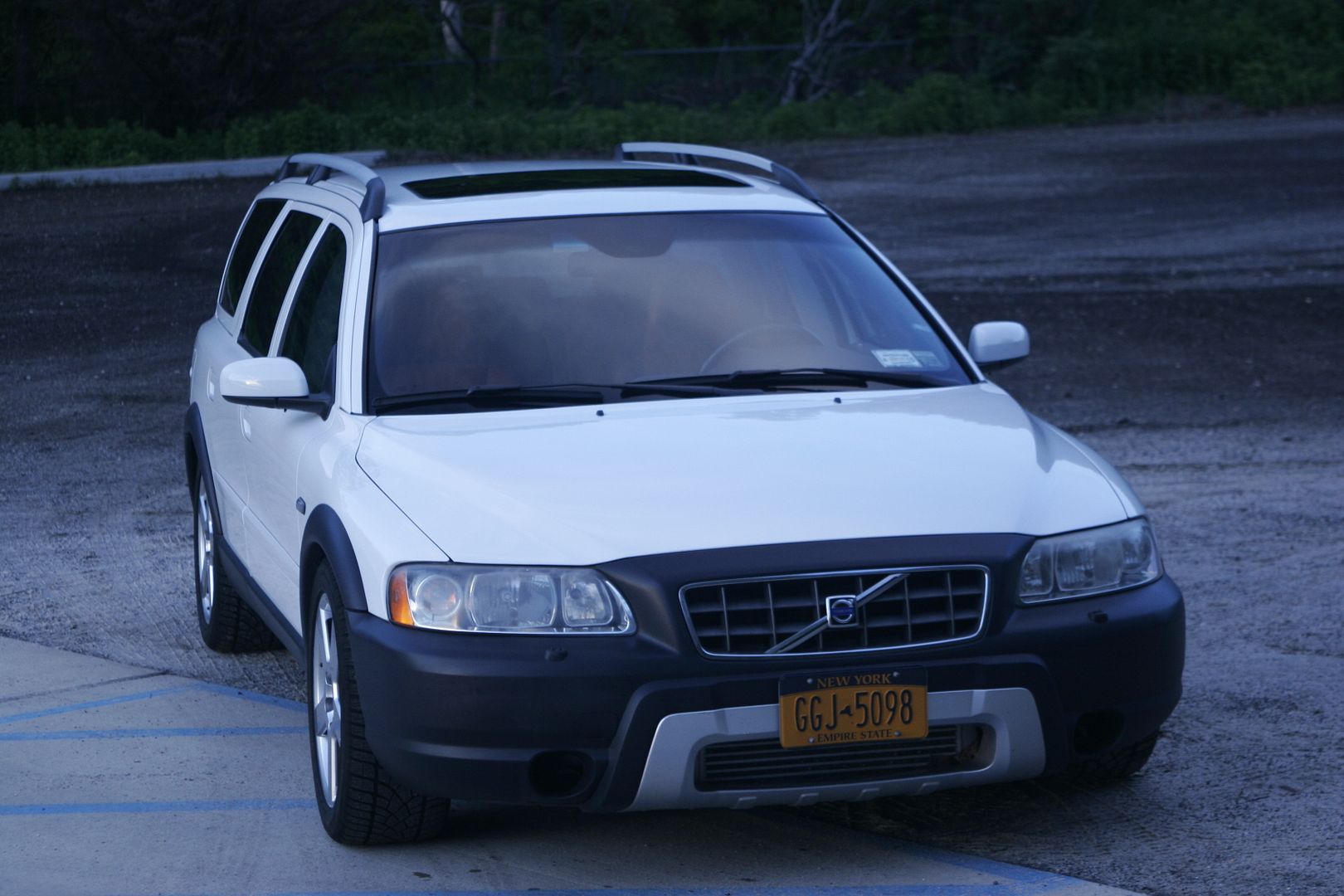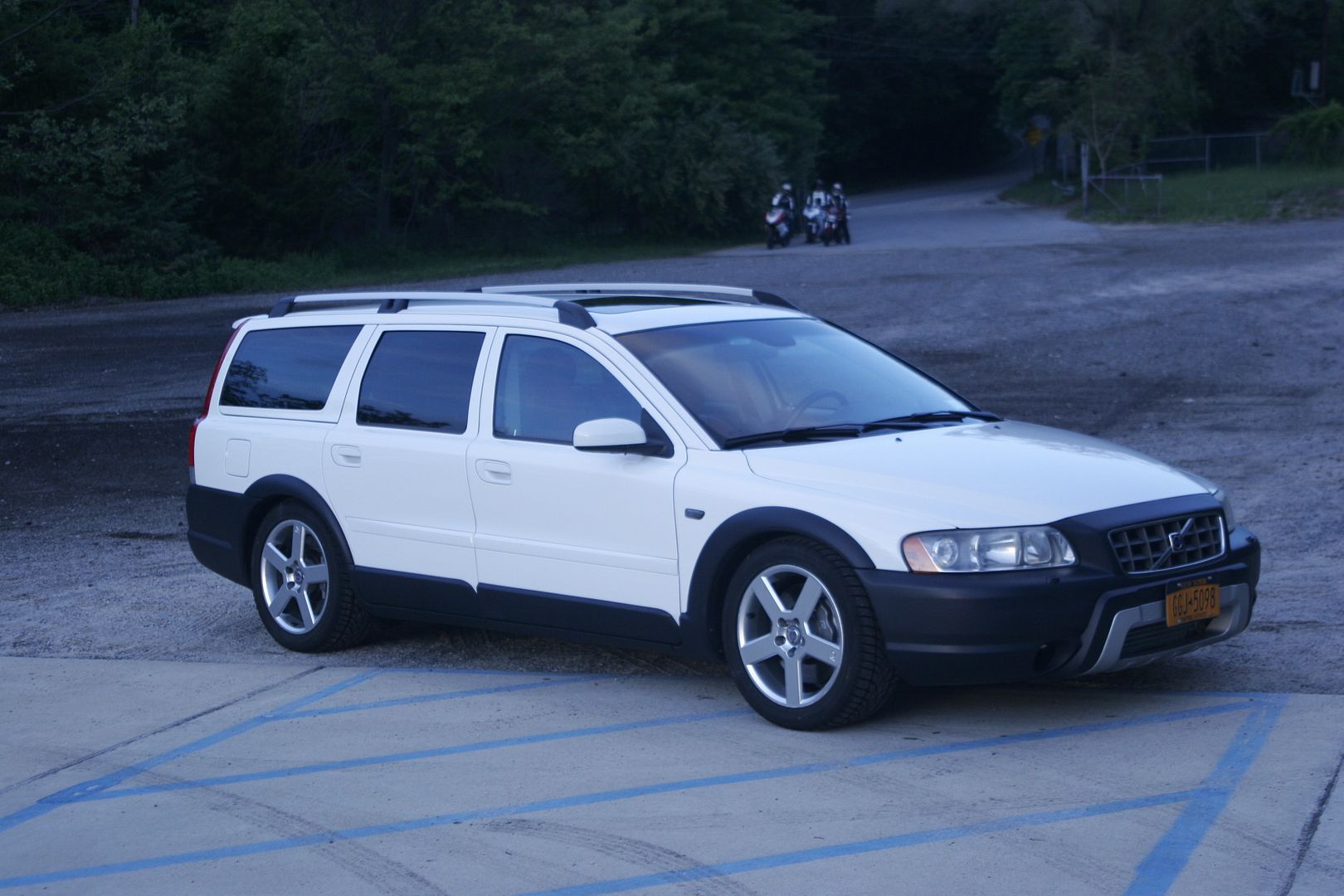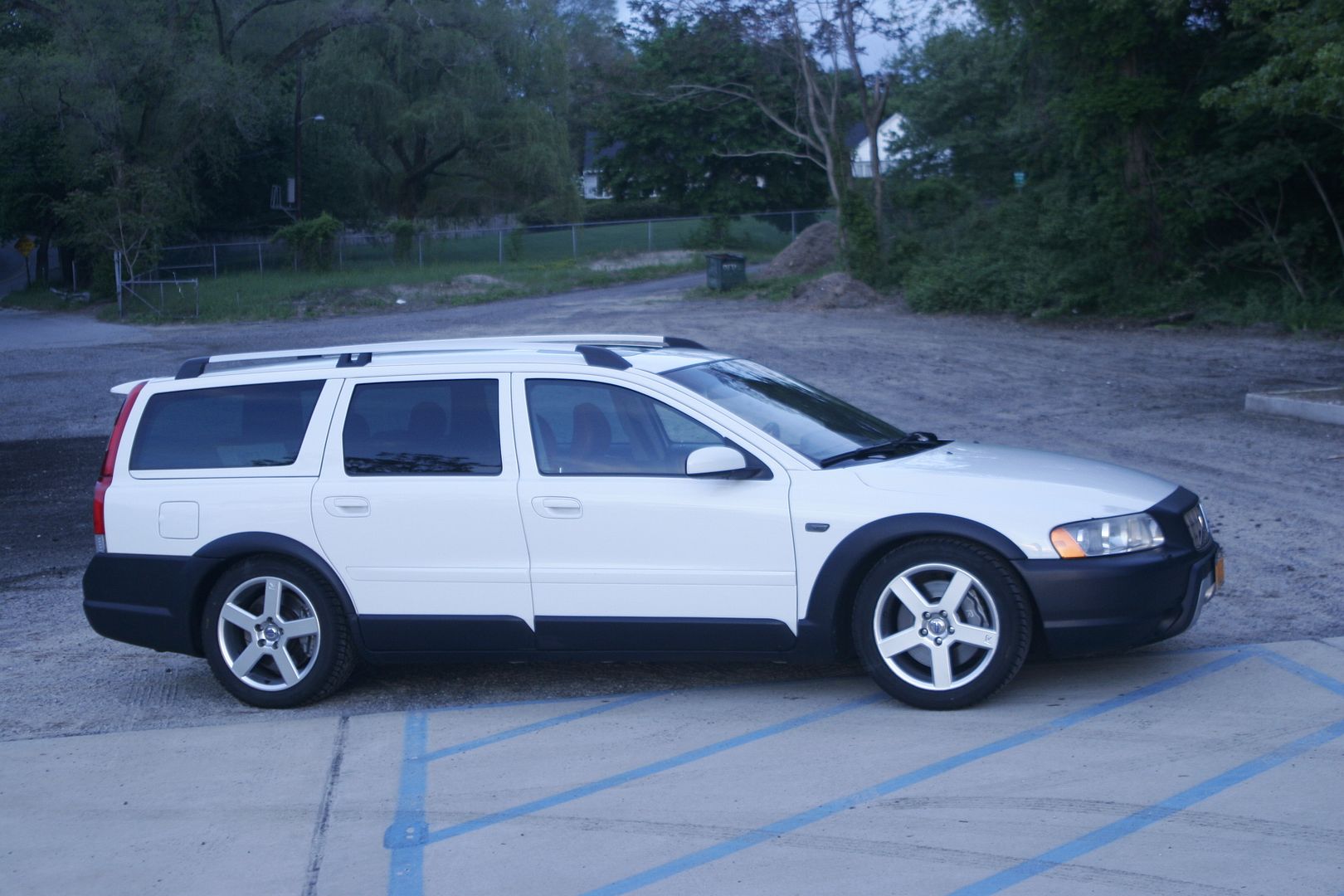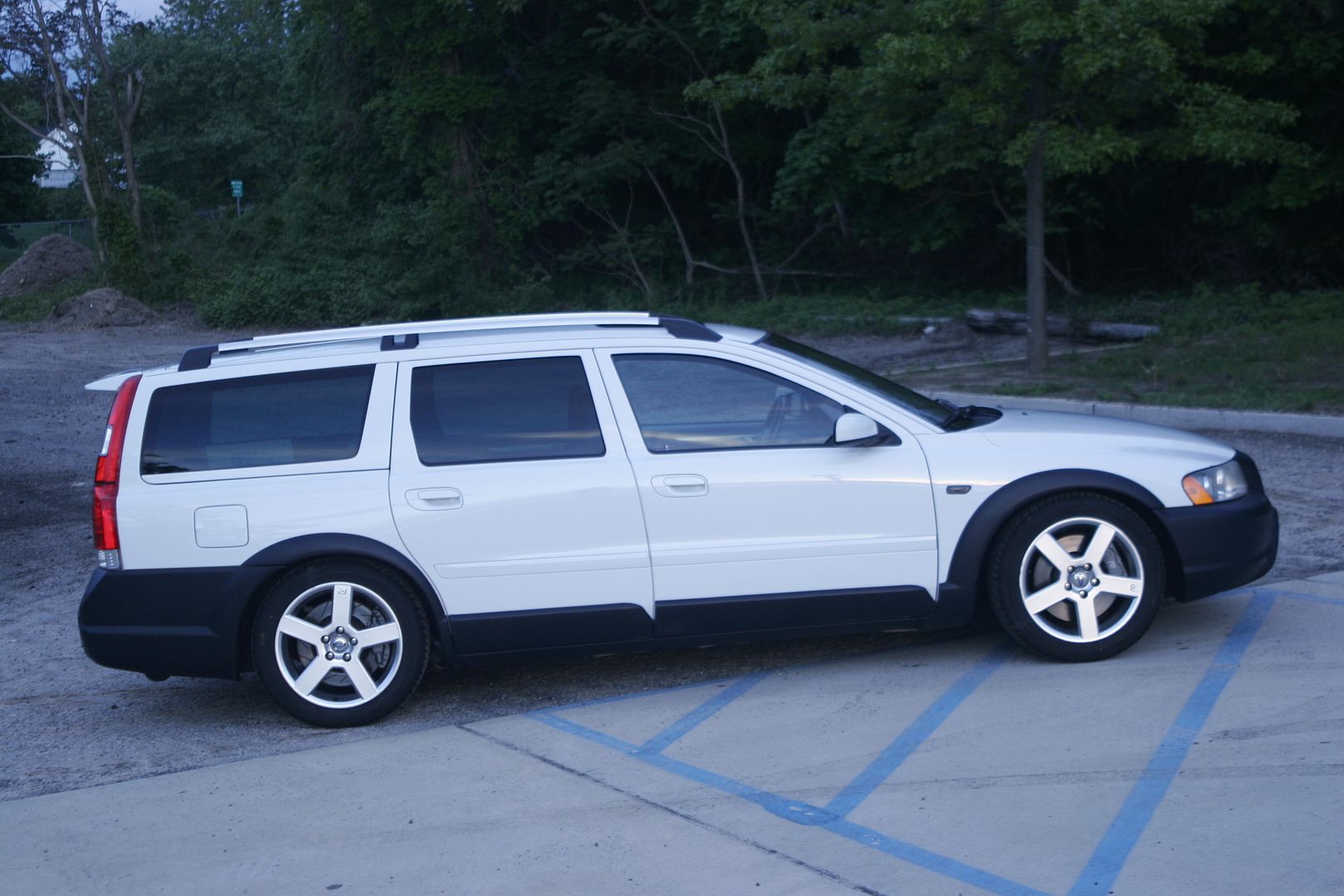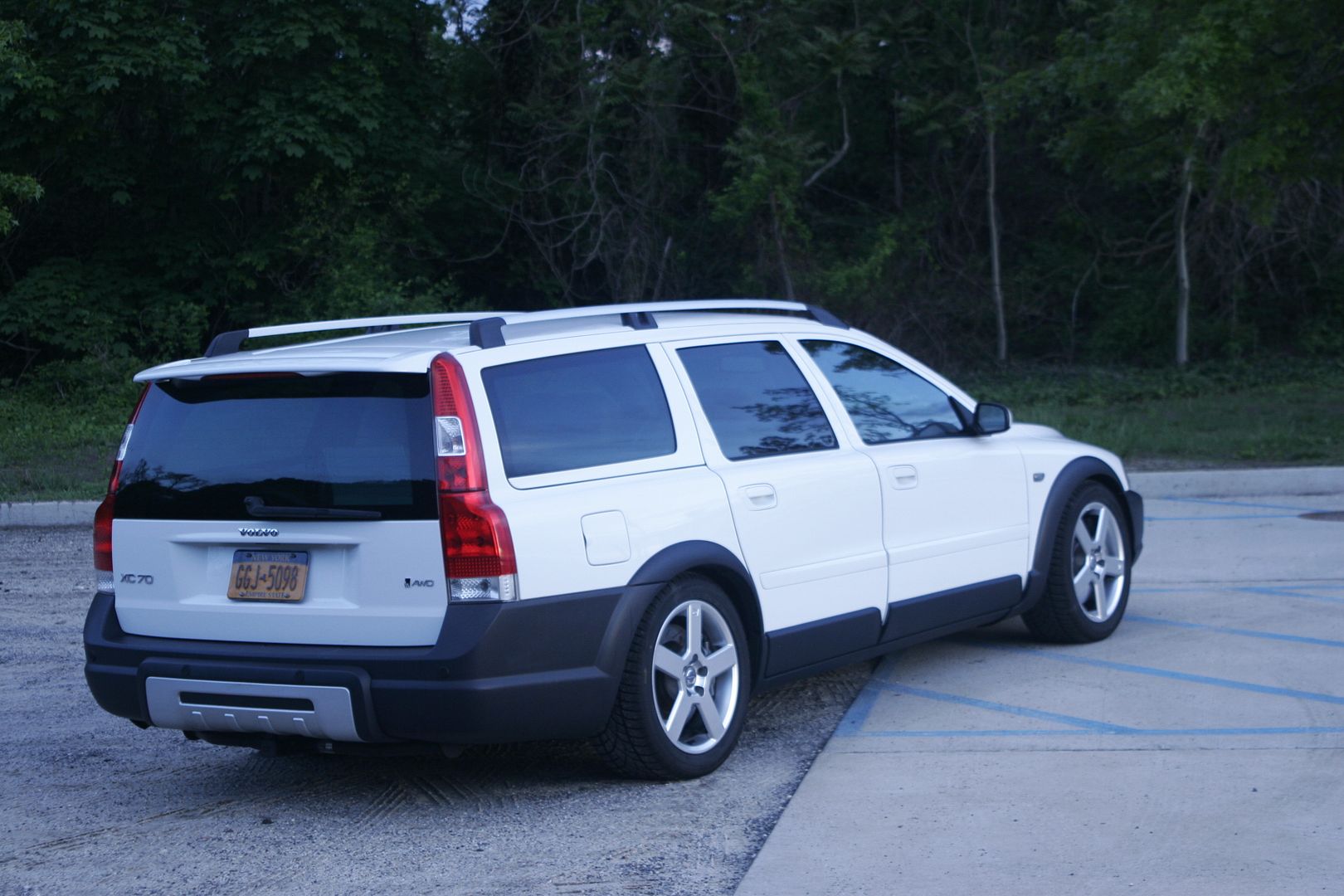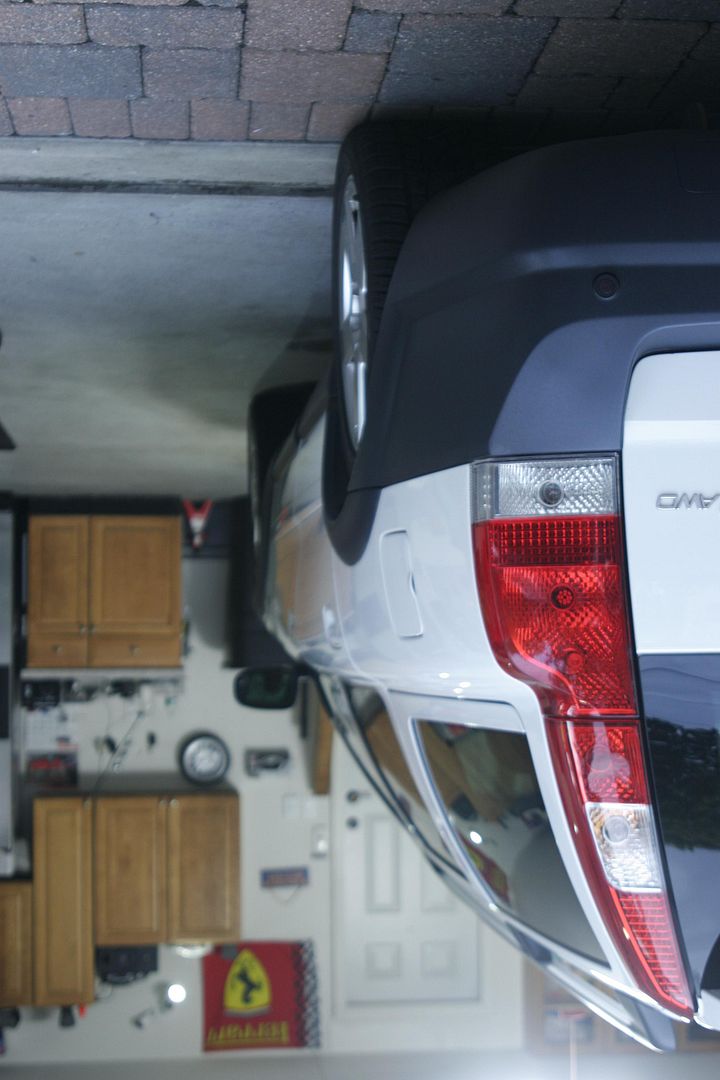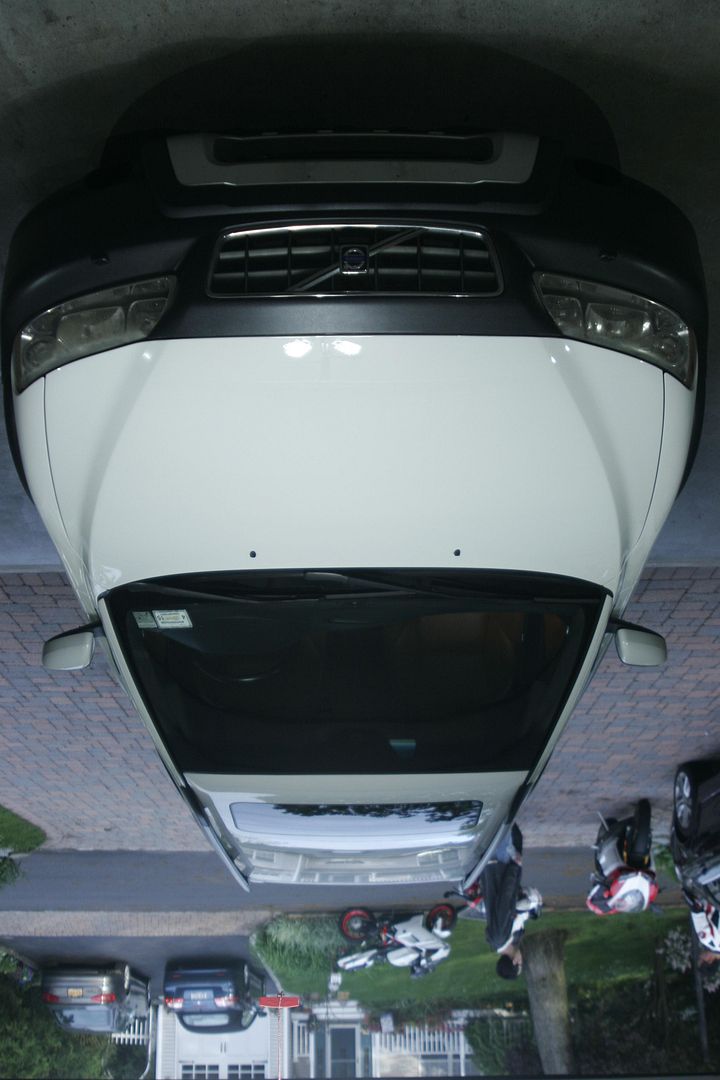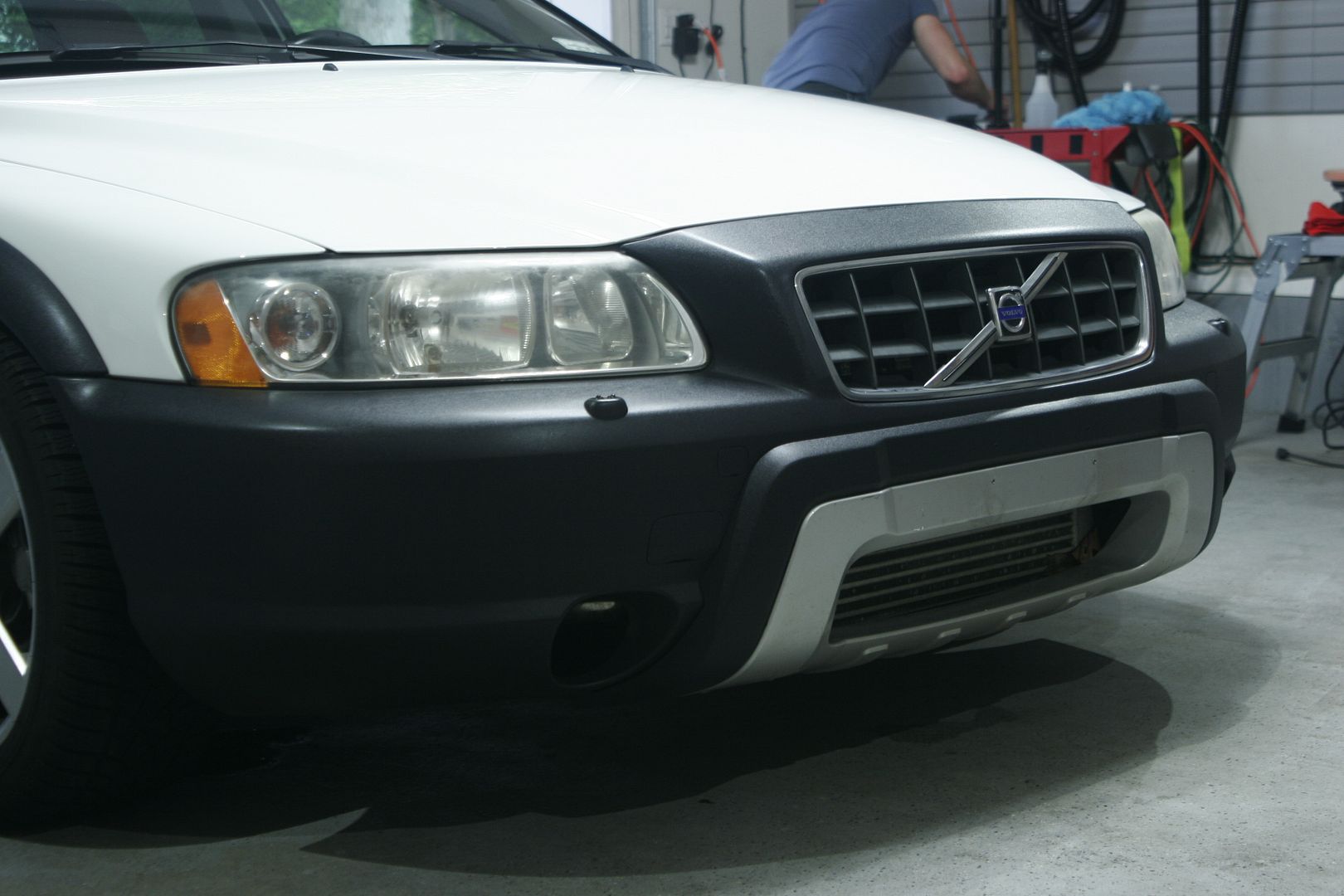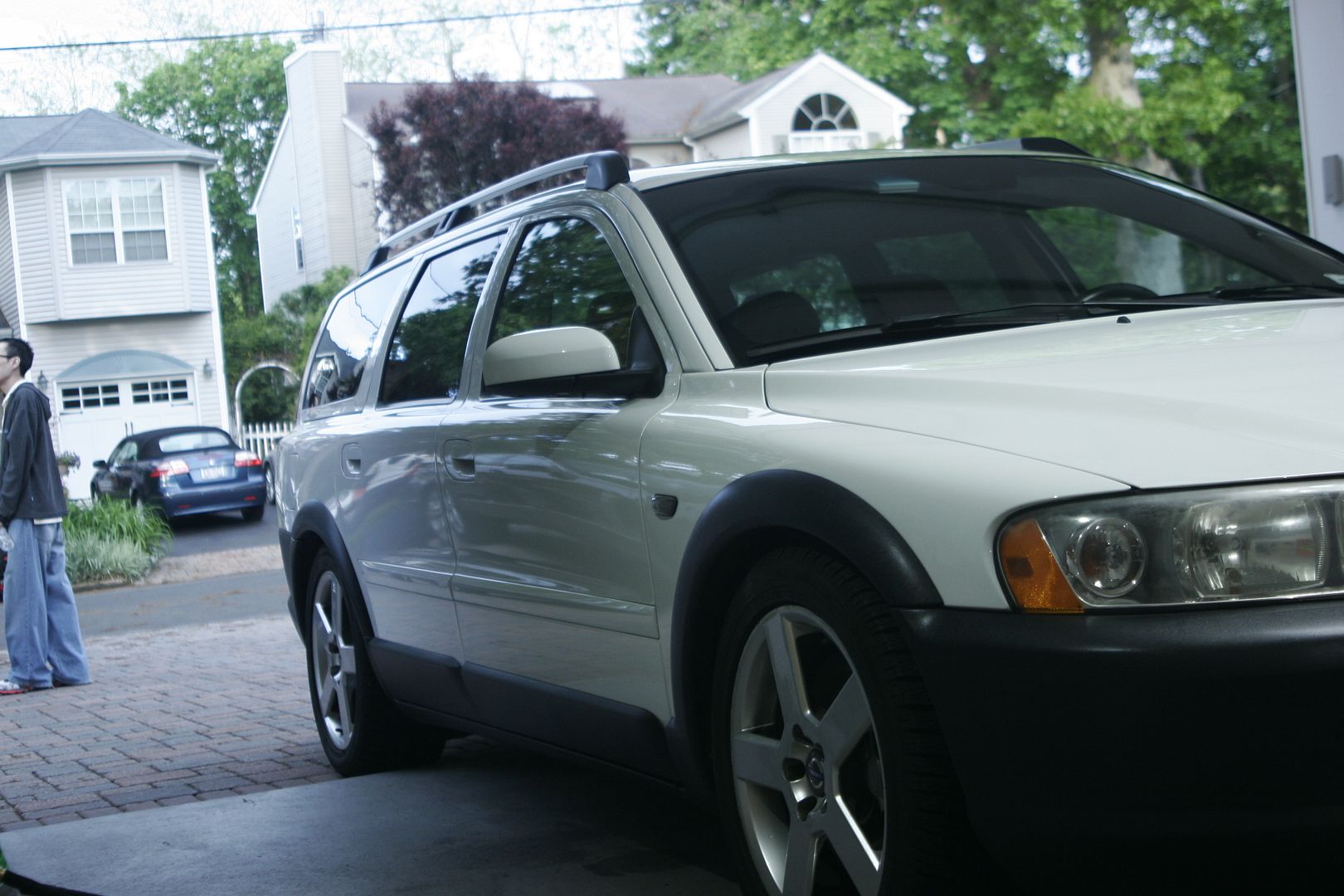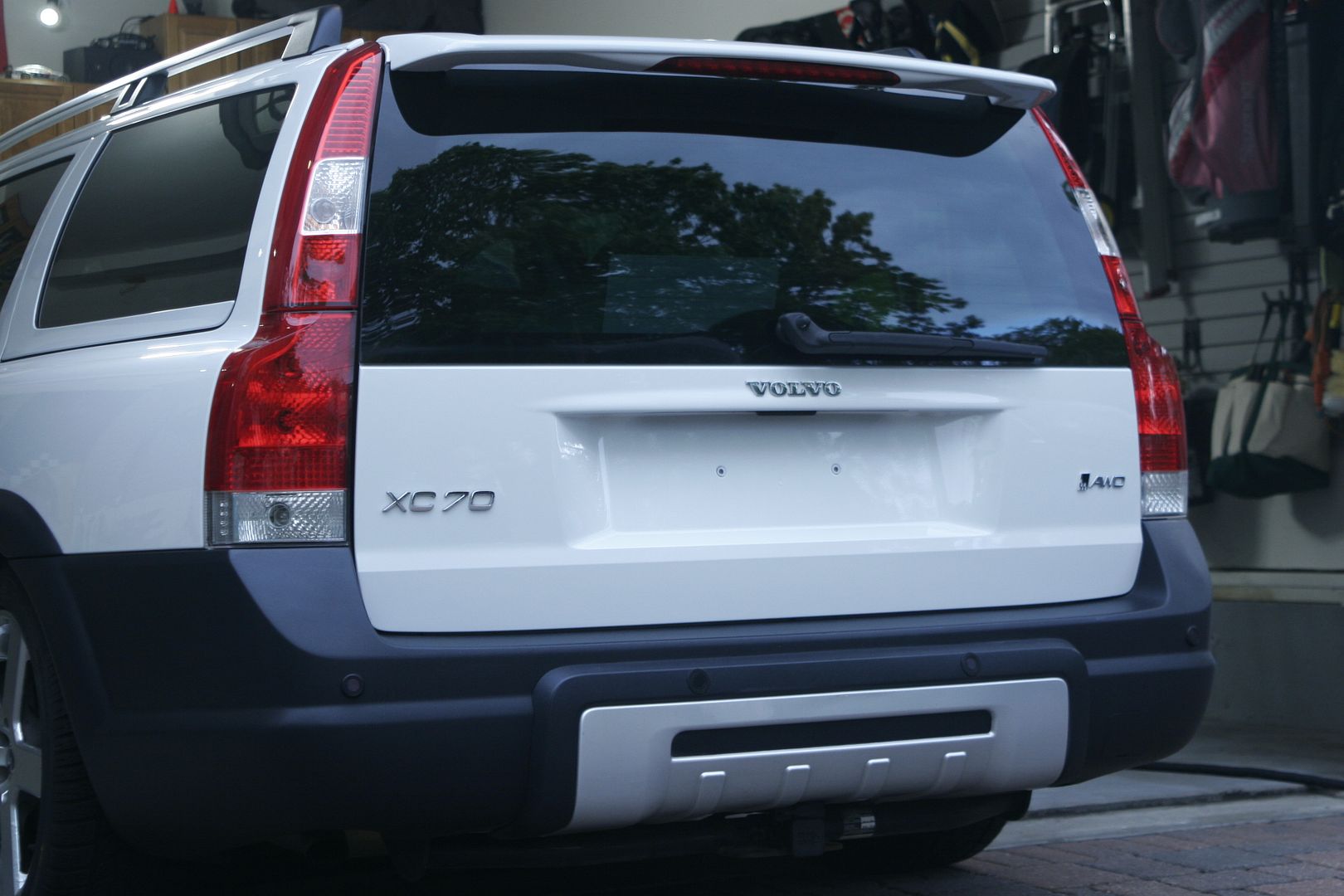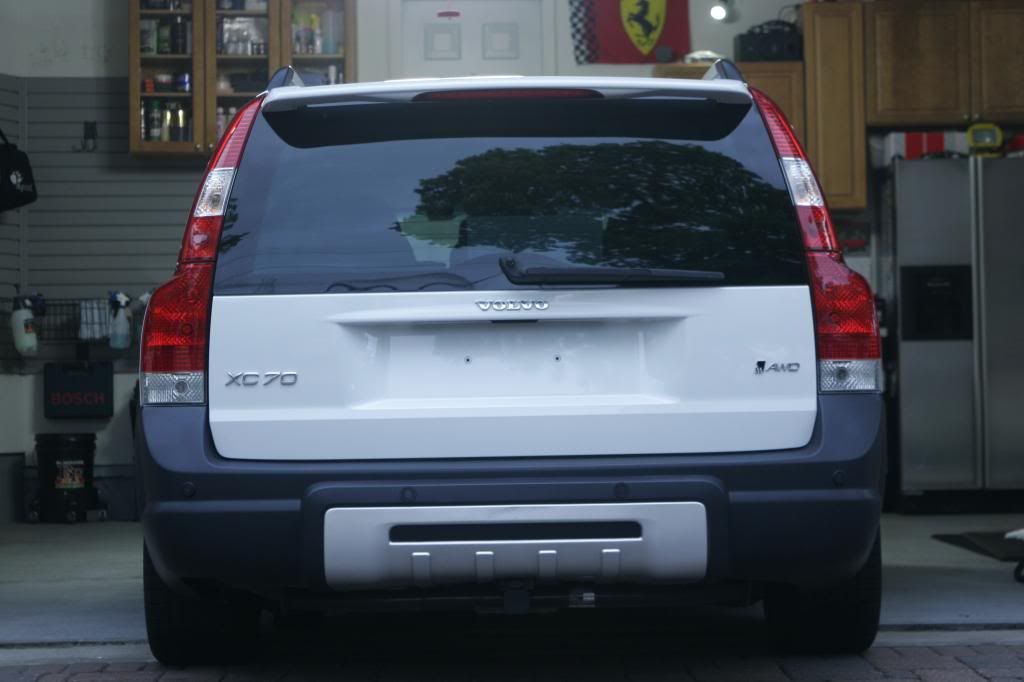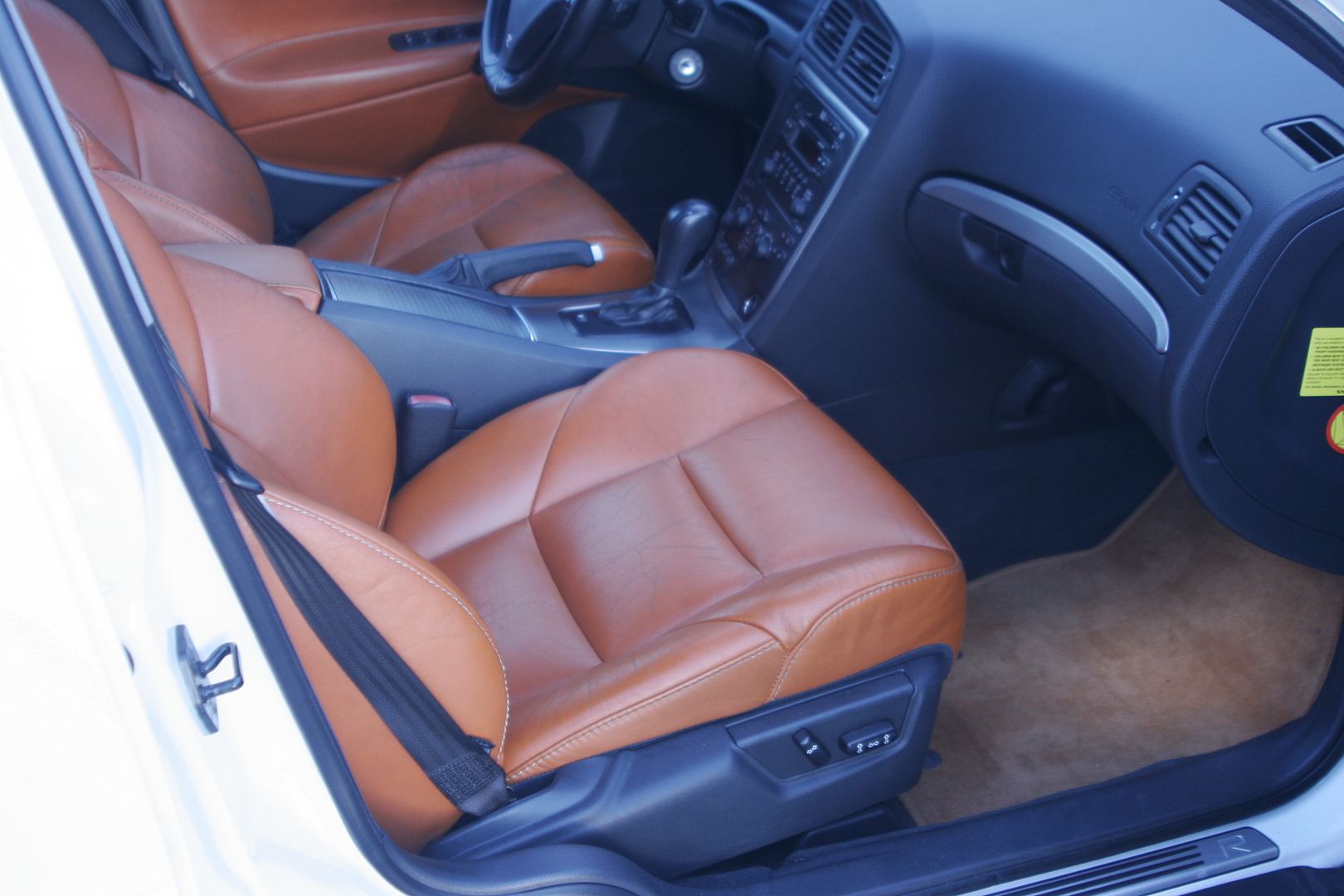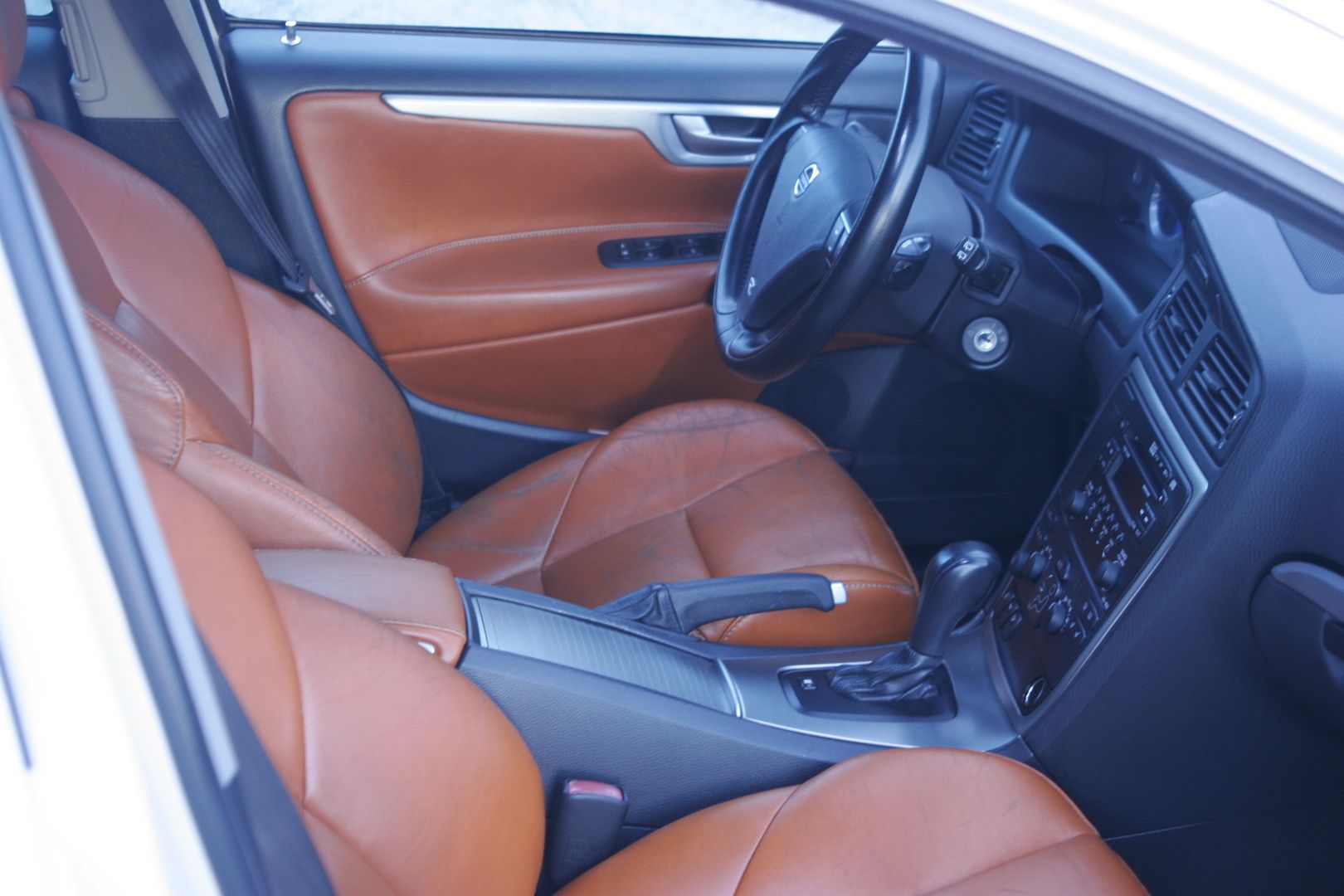 Props to Joe from
http://detailersworkshop.com/
for the uber slick exterior detail.