list:
1. Fitzy
2. PC diesel
3. Kmg_S60R
4.
5.
6.
7.
8.
9.
10.
11.
12.
13.
14.
15.
There seems to be some renewed interest in the M66 Short throw shifter so here's the deal!
These are going to cost quite a bit to get made so I need a MINIMUM of 15 paid orders to put these into production. Price for the Group buy will be $159.00 and will include shifter assembly bushings if needed. Once we have 15 commited people then I'll post up payment information and everyone who has commited can pay for the shifters. Immediately after that I'll have a run of them made and they will be available after that for the foreseeable future.
If you are interested please add your name to this thread and I'll start a list. Please don't add your name unless you're in for the group buy.
Thanks!
Kristian.
So here's what i have offer:
For those who missed my thread last week, I've been working on developing this short throw shifter for a while. I had a couple of versions that modified the shifter arm but decided to go with the modified stick version instead for several reasons, one of which is being able to shorten the height of the shifter as well as reduce the throw.
This short shifter reduces throw by roughly 25% and reduces the height of the shifter by 1" but still retains the ability to mount the stock shift knob. You do have to remove a small amount of material on the base of the shifter assembly, there's a picture of what has to be removed.
Pricing
- $159.00 plus shipping for the whole kit
Shipping-to be determined
Introductory package comes with:
Short Throw Shifter
Delrin Shifter Assembly Bushings
Replacement Locking clip for side to side lever
Installation Instructions
This is an awesome deal. Typically I sell the Delrin shifter assembly bushings for $45 a set so that means you're getting the short shifter for the equivalent of $105 plus shipping. I'll have cable-end bushings available in the future but as of now they are not available.
If you're interested in getting one of these sign up here. They'll be ready in the next 3-4 weeks. I'm having a limited number of these made so if you want to reserve yours then send me an email, I'll get you a total and you can prepay for it and reserve yours.
PICS:
The 2nd knob pictured is a TWM knob but that is not what comes with the kit and I'm not associated with TWM.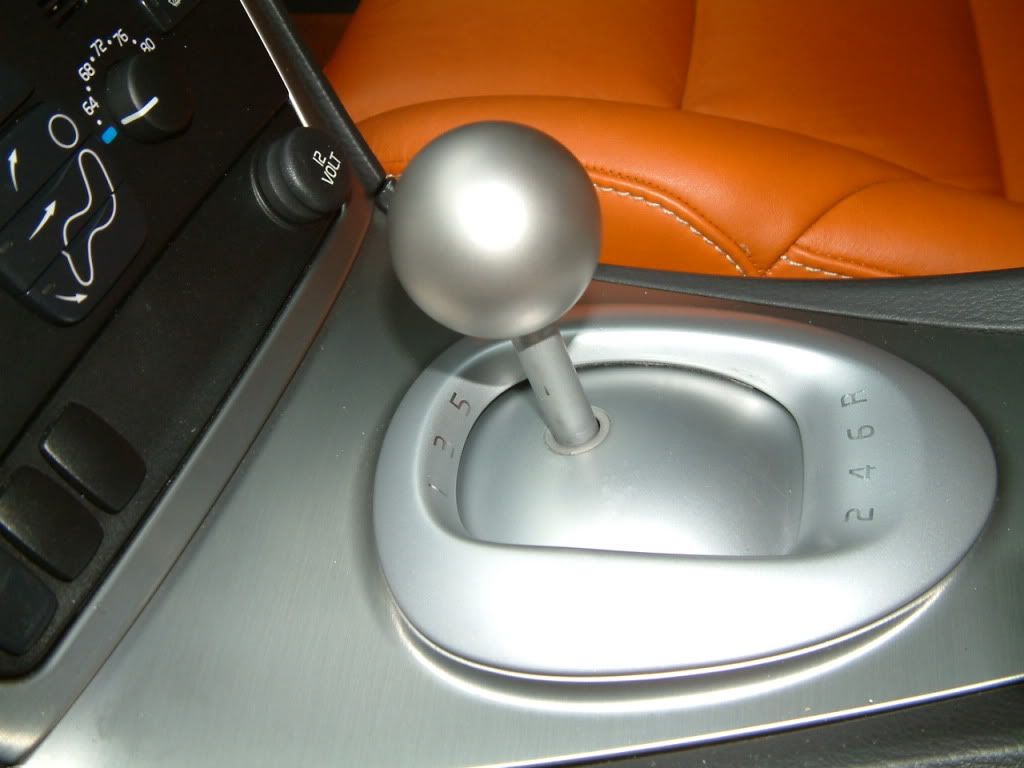 Pic of rib that needs to be removed to create the cable clearance needed.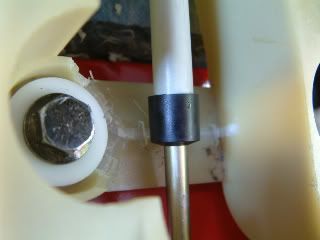 CLICK LINK FOR VIDEO OF SHIFTER
<a href="http://s250.photobucket.com/albums/gg256/sconeman/850%20intake/Intake%20for%20sale/P2/M66%20short%20shifter/?action=view&current=DSCF0145.mp4" target="_blank"><img src="http://i250.photobucket.com/albums/gg256/sconeman/850%20intake/Intake%20for%20sale/P2/M66%20short%20shifter/th_DSCF0145.jpg" border="0" alt="" style="width: 160px;"></a>