UPDATES ARE POSTED THRUOUT THE THREAD:
I totaled my car while moving from California to Colorado (roughly a year ago). I was in dire need of a new car. I was mainly looking for something AWD because I was new to the whole "seasons" thing, haha, snow and all. I was looking at some subarus, saabs, volvos and bmws. I stumbled across a 2005 S40 T5 AWD on craigslist with 42k miles (original owner) on it for a relatively good price, a little over blue book but I felt the reliability of these Volvos (according to everything I could research) and the low miles it was worth it for a car that would last.
This first picture is a picture from the actual craigslist ad: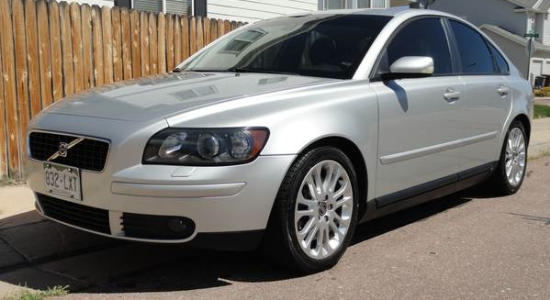 Within a few weeks I plastidipped the rims black: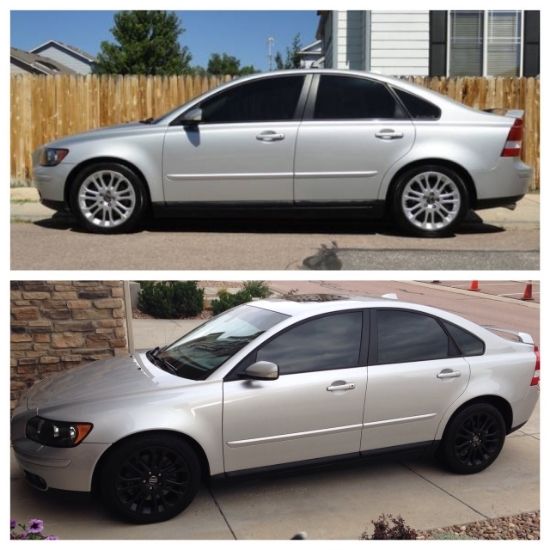 After that I had to do a few things like replace the battery, alternator and fuel sensor and while trying to get adjusted to my new job, new place to live (moved 5 times since I have been out here) I haven't really done too much to the car. I did buy some wheels and tires and also found out that the car had the Elevate springs installed already.
Sparco Assetto Gara 17x7.5 wrapped in 225/45ZR-17 tires. Still have the stock 17s wrapped with some winter tires also: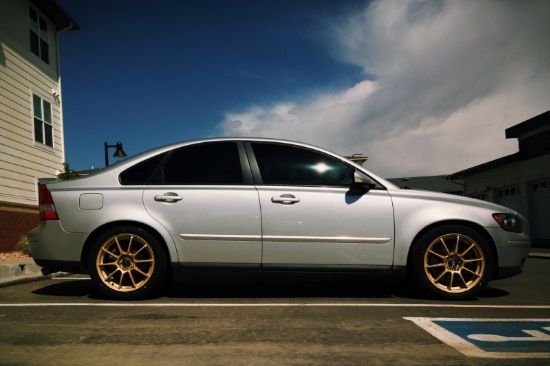 I work graveyards so I don't sleep too much on my days off so I went out for a drive tonight and took a few pictures thru out. All the pictures were taken and edited with my iPhone, I sold my nice camera when I moved and have yet to replace it, so pardon the quality.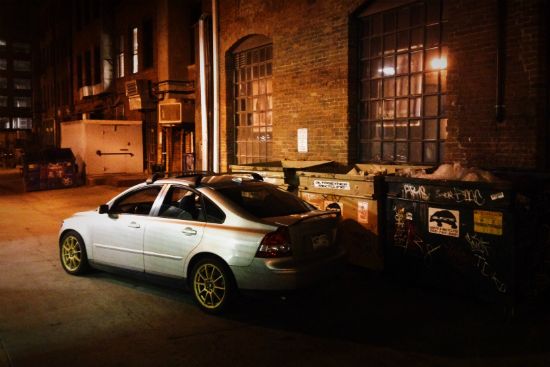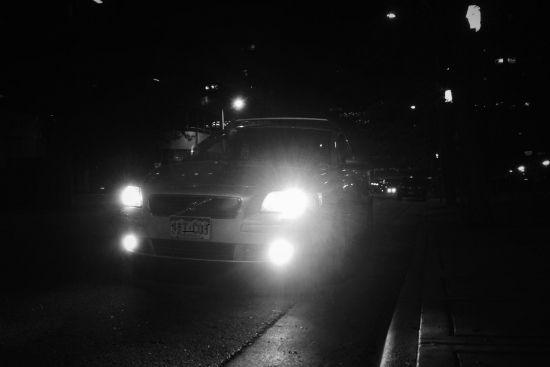 The main reason I am posting this thread is because I am now starting to buy things for the car finally (only 10 months later than buying it).
I recently bought a OEM Volvo rack for the top, have a Inno fairing that will arrive tomorrow, new fogs, new grille, new intake.. all in the mail currently. Plus I have a few plastidip ideas I might need up doing as well and thought I would post my doings here.
Enjoy!