Discussion Starter
·
#1
·
There's a TNN citing the whiplash protection system as the reason for some customers complaining of a seat clicking/popping sound. The fix should be covered under warranty and involves placing a piece of felt tape in a particular location.
Here's how you can do it yourself:
Step 1) Move the seat all the way forward and up as high as possible. There's a screw located at the front that you will have to remove.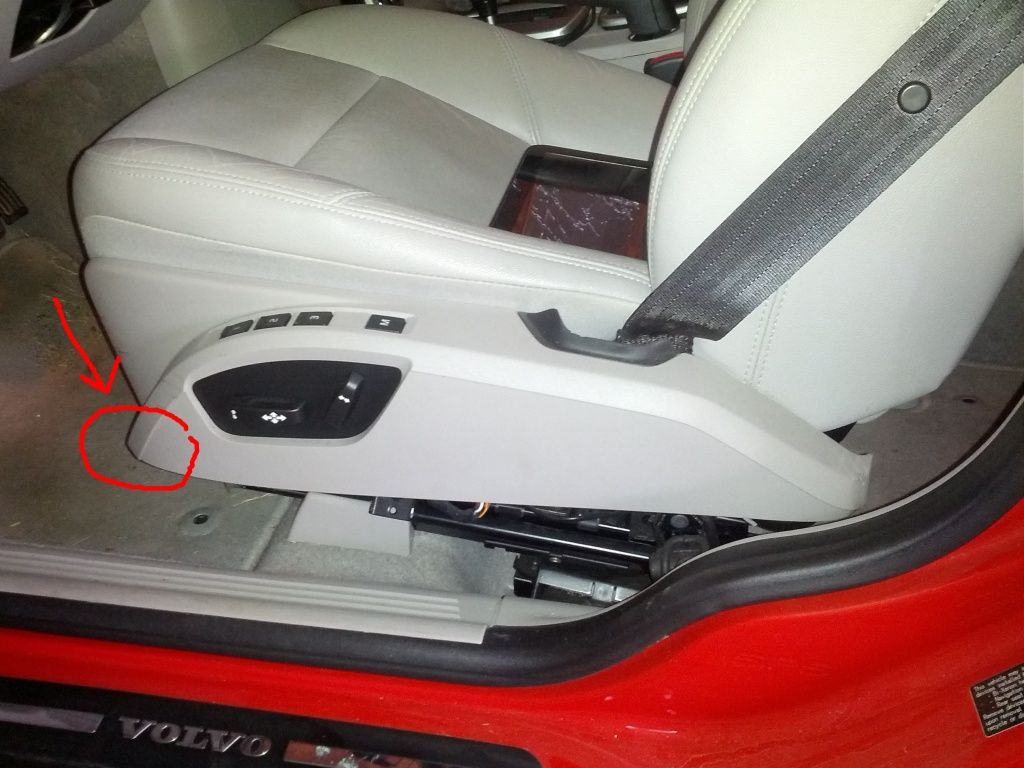 Step 2) Remove the screw that holds the seat control panel in place.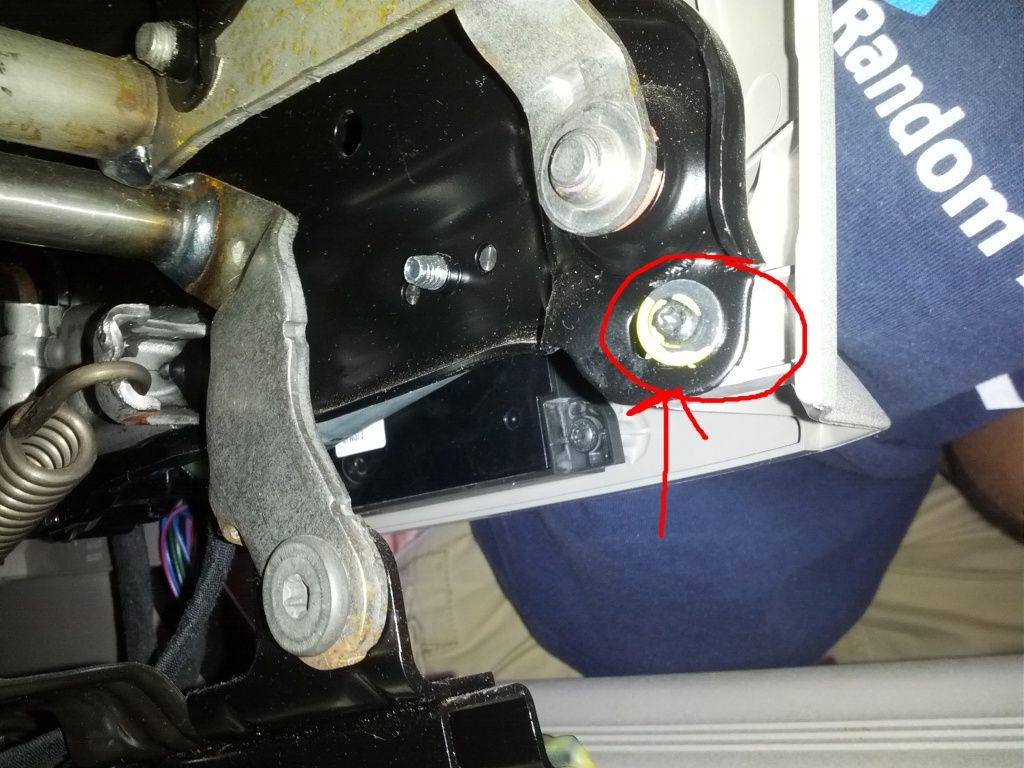 Step 3) Remove the back of the seat control panel by pulling straight up from the very back edge. In the picture, you can see that it's held in place with a round clip-like thing attached to the SIPS tube. Lay the control panel down once you pull it off (you can leave the connectors on).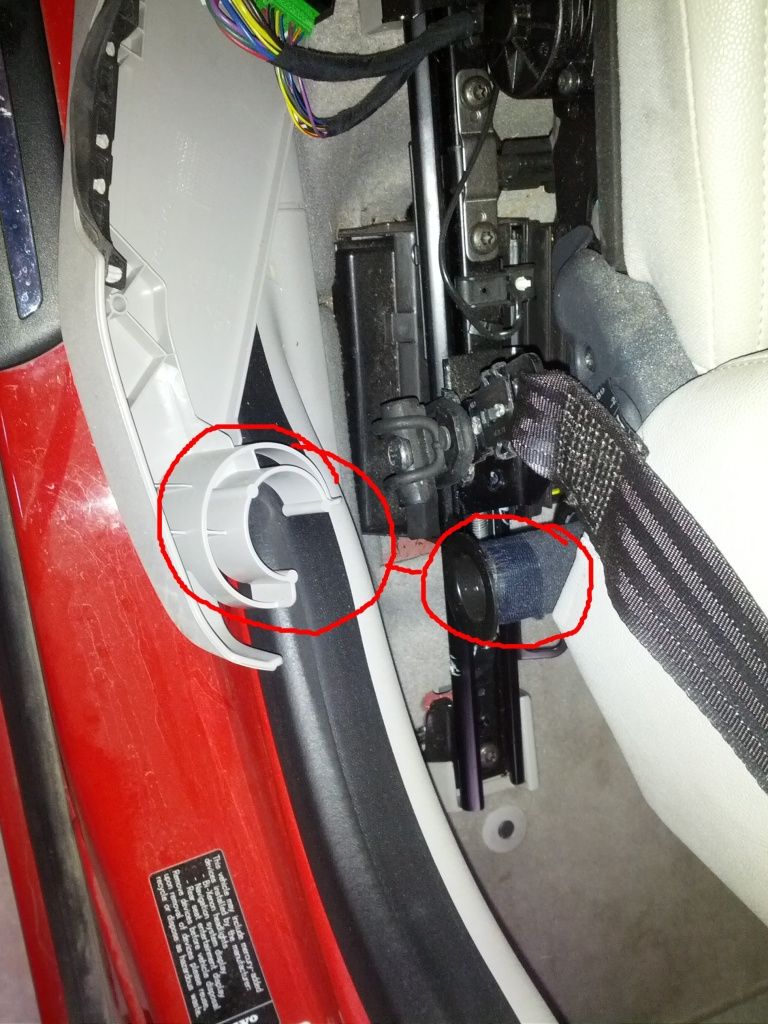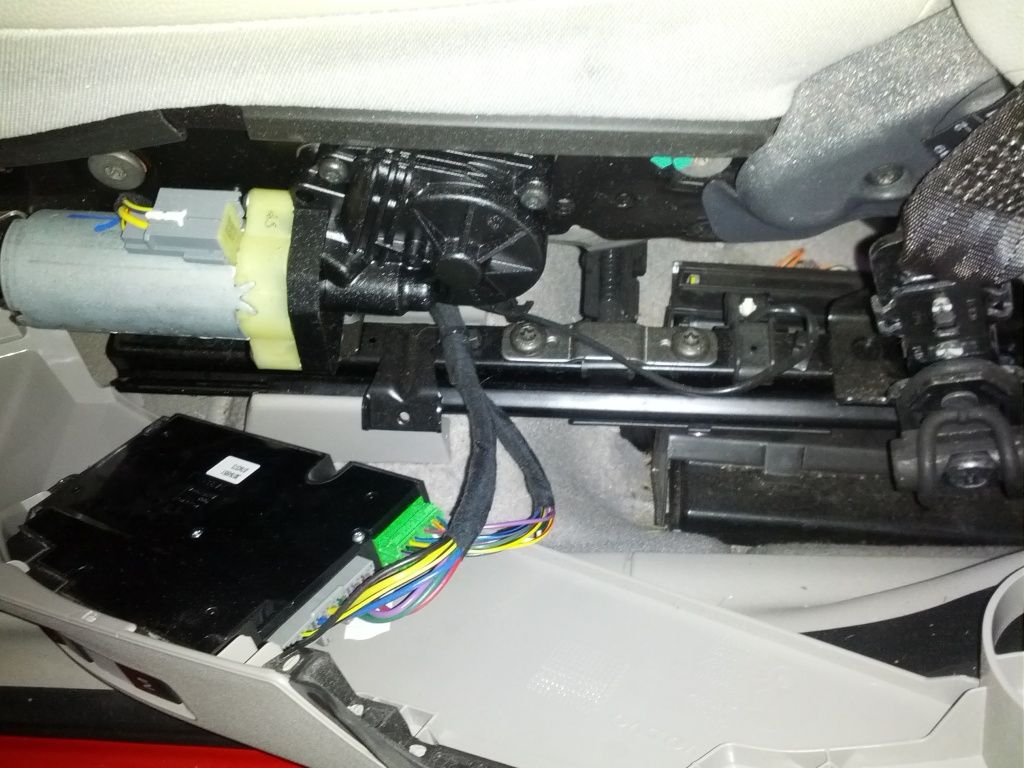 Step 4) Disconnect the seat belt. There is a small button in the middle of the attachment point that you simply have to press all the way in, the connector should lift straight out if the button is fully depressed.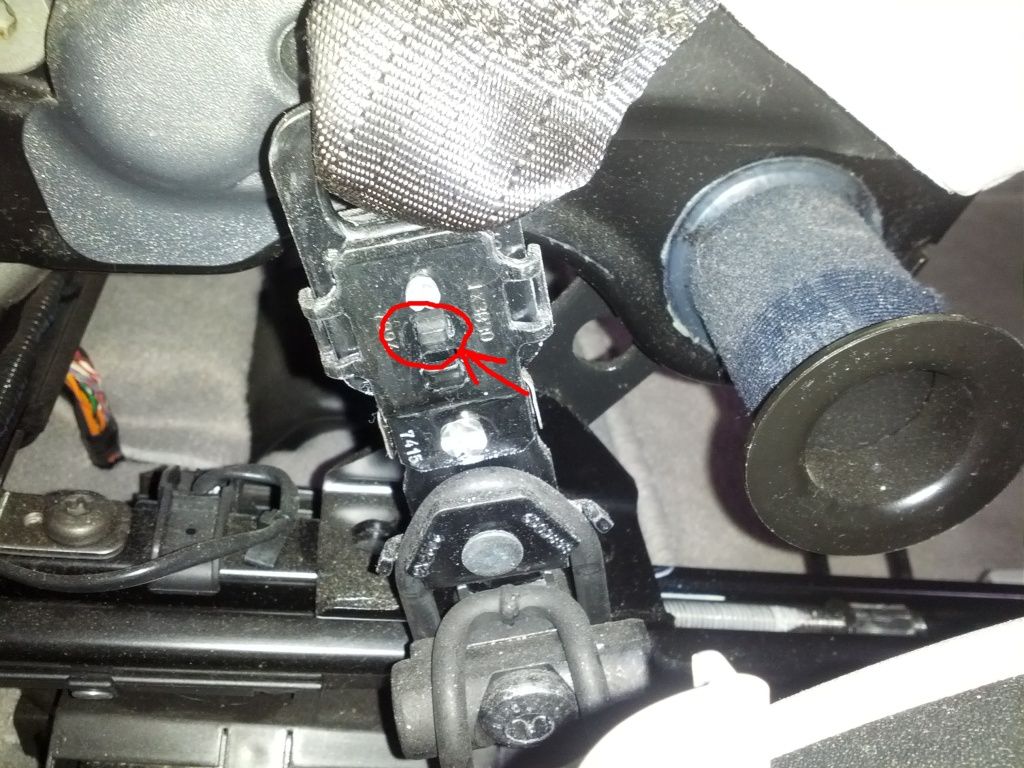 Step 5) Remove the single screw holding this plastic cover and remove it. This cover hides the location where we will apply the felt tape.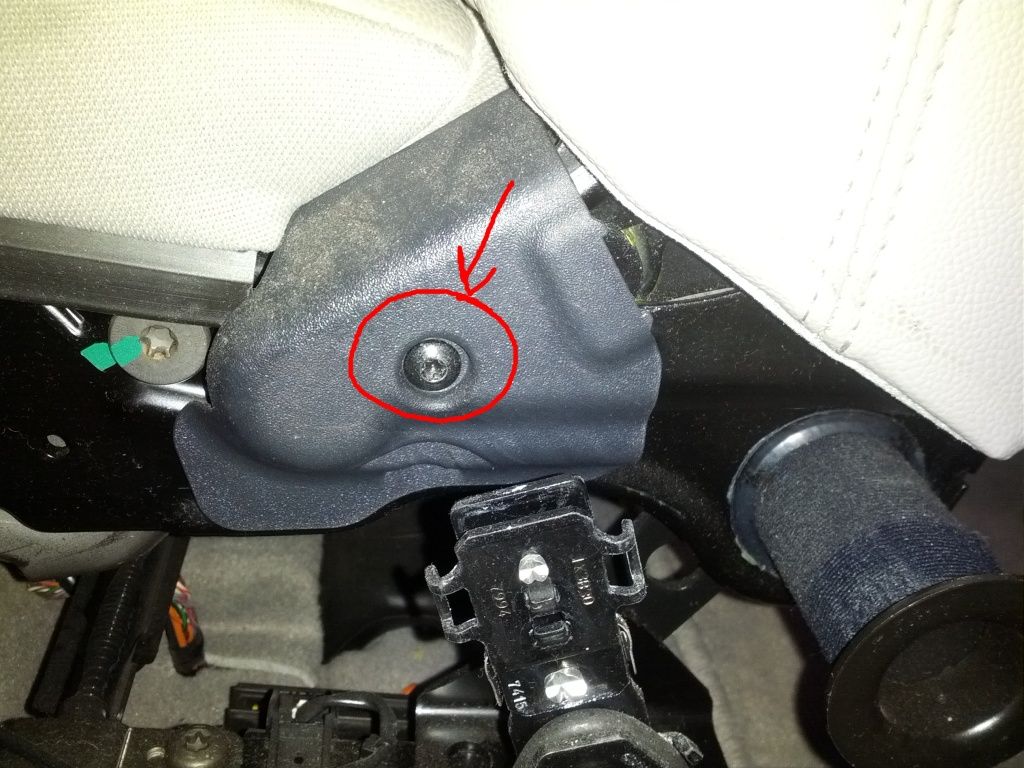 Step 6) Now you should see something like this, with a metal piece located where the red dot is in my picture. In a rear-end collision, that piece of metal deforms and moves the backrest up and back to help prevent whiplash. You will want to apply felt tape in front of the red dot (see second picture), but to do so, you'll need another individual to lift the backrest (lifting from the backseat, between the seat cushion and the backrest) to give you enough space to insert the felt tape. This is very very difficult to do and you may only get a limited gap to push the tape into.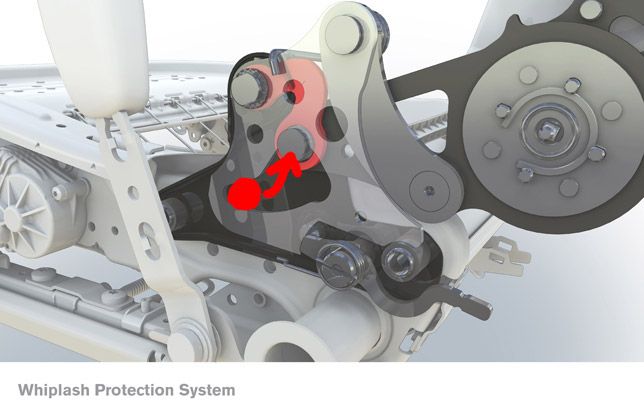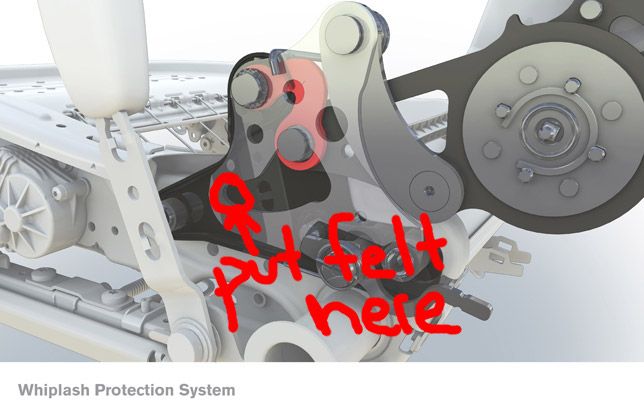 Step 7) Apply tape to the same location on the other side of the seat. This is where I gave up, because you're supposed to remove the center console to get more access area (which is incredibly difficult to do on 08+ models). I was able to push the seatbelt back and remove the plastic cover, but there just wasn't enough room for me to insert the felt strip.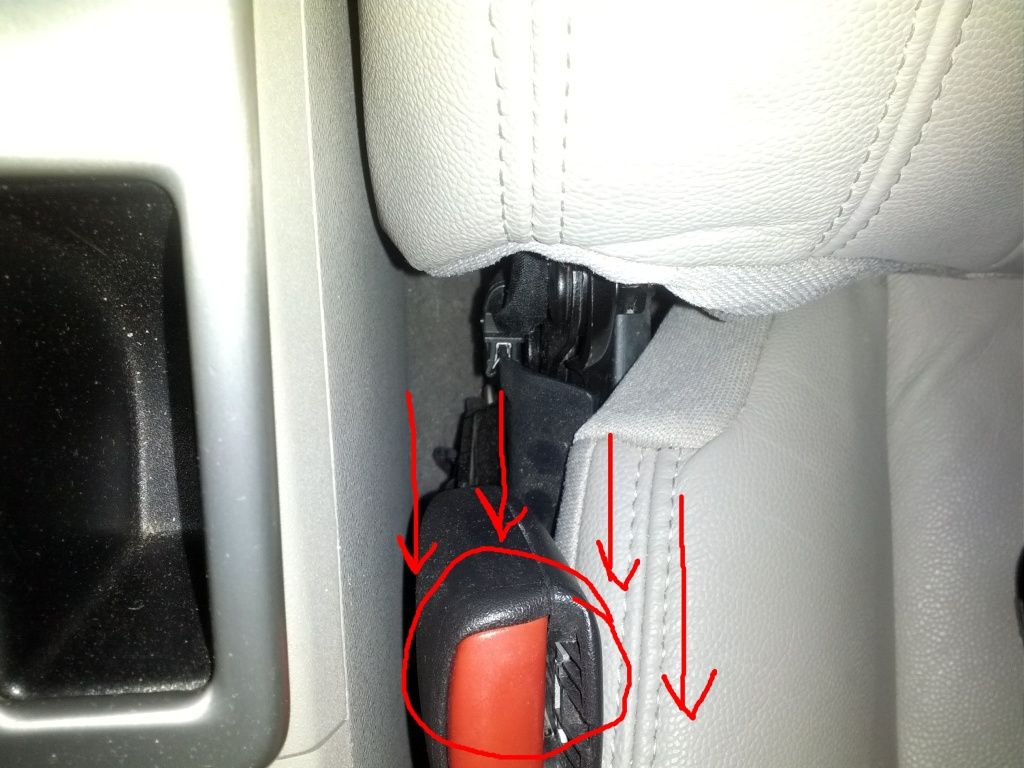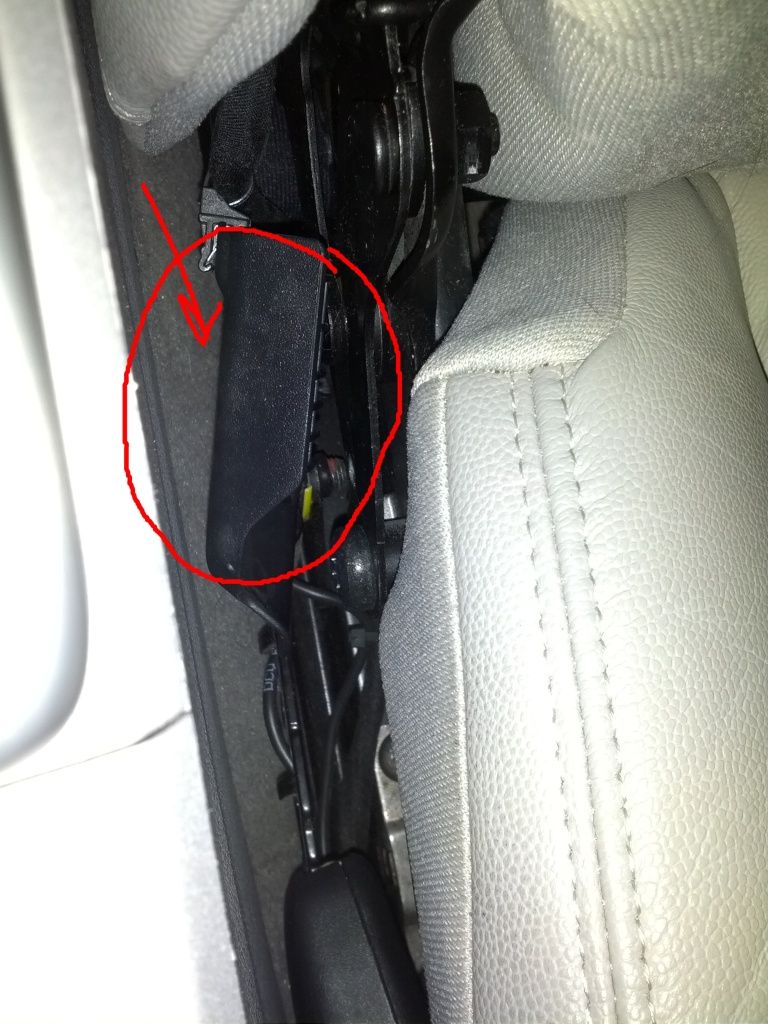 Oh well, the noise did seem to go away though.