My ROPS bars deployed during my accident in march, so I'm just now getting around to putting the top down on the car and playing with it. If they go off with the top up, the plastic caps don't fly away, which is nice. But the top will not go up or down with them up, it hits them.
This is actually the reason I got my car from a salvage auction in the first place; there was no frame damage at all, but since the top jammed on the way down they added a big hunk of money for a new top mechanism to the estimate. They estimated the repairs the first time at $18k and I fixed it for just under $5k.
So here's what they look like deployed: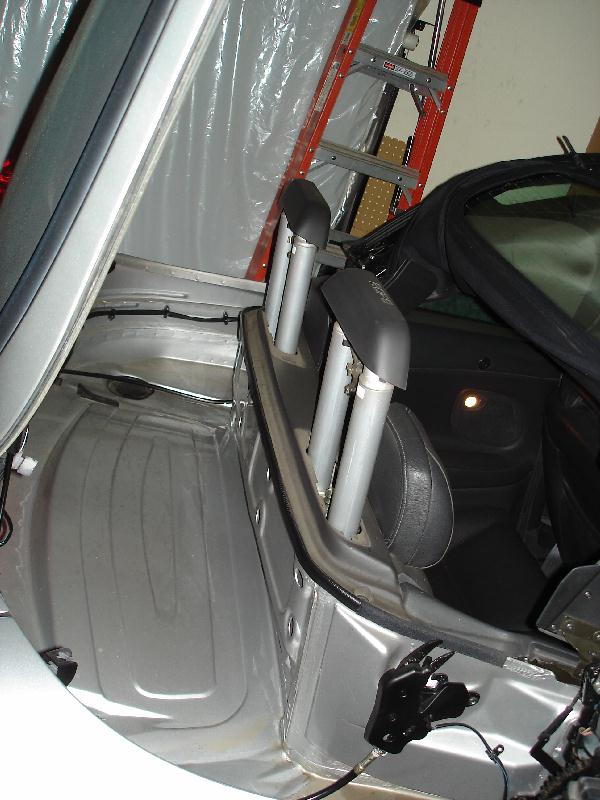 Those mechanisms go all the way down to the trunk floor where they spread load to the frame. This is what it looks like down in the hole between the bars: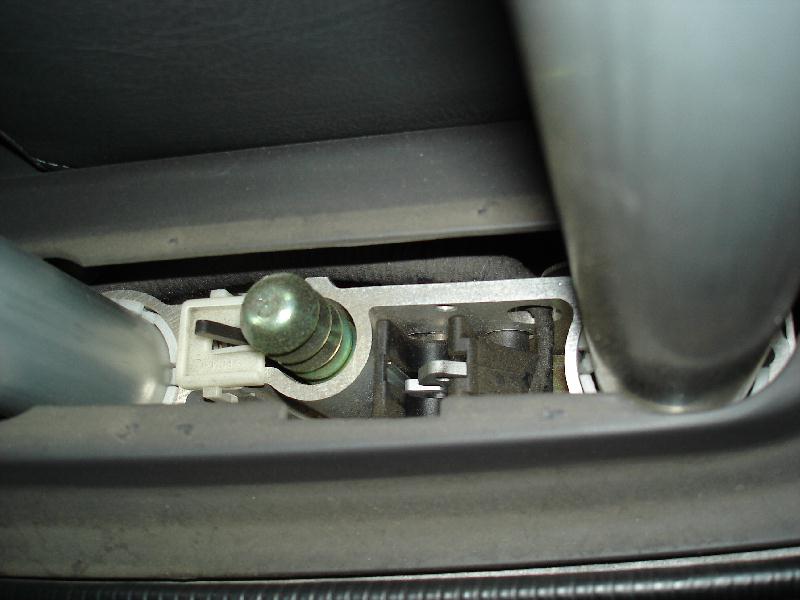 And to reset them, all you have to do is push this little ratchet lever over, and shove them back down till they latch with the release mechanism on the other side there.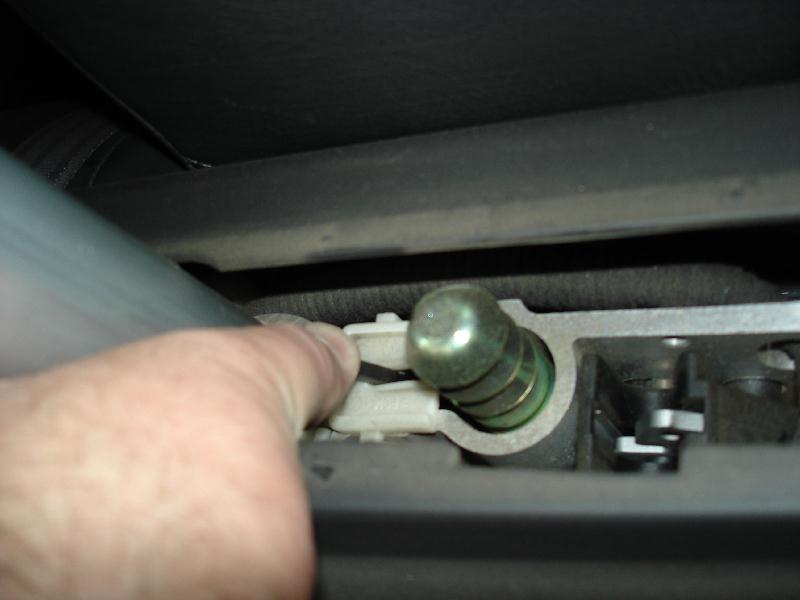 It's not pyrotechnic or anything, just spring loaded and then that ratchet on the center pin keeps them from going back down. And the spring isn't super heavy or anything, it just pops them up quick. But believe it or not, those will support the weight of the car above you if it flips. Nice to know they're there. I just figured since most of you will never see this unless you wreck your car, I'd post this up so you don't have to.