Discussion Starter
·
#1
·
Well after clicking over to 95,000 miles plus, the little gremlins were just getting to tiresome. The newest one was an intermittent 'Trunk Open" dashboard warning when it was definitely closed. Also started getting a new nuisance cel to catalyst failure. This one affected drive-ability more than MAF out of range.
Was interested in a 5 series or an Audi S5. Drove an M5 with the SMG transmission which I can only describe as a joke due to hesitation between shifts. The only way it felt normal was with your foot in the floor, ALL THE TIME!!!. That wasn't going to work with that V-10. Found both a Manual 550i and a Manual S5, both 09 models with less than 30K mileage. Both had full Nav comfort and drove well. The Red leather in the Audi just looked like it had more than the mileage and didn't know how it would last. Also the BMW was a CPO to 100K and the Audi wasn't. BMW dealer took the Volvo to their associated Volvo dealer and offered 2500 more than the Porsche dealer that had the S5.
Long story short, Now proud owner of a Camry!!!
To avoid that heres a few pics. Got it tinted 20% sides, 5% rear, carbon roundels and black kidney grills on the way.
Will stop by from time to time to visit the most spirited forum in existence and keep an eye out in the classifieds for the garage cleaning. Theres a bunch of purchased, but never installed stuff,
like:
NOS inter-cooler spray, HD endlinks, SS brake lines, Brake system flush tool and Bluepower dual exhaust rear, sides and eyebrows.
Thanks to all who have helped make the R one of the most interesting and fun cars I've ever owned!!!
Cheers!!:beer:
Out with the old: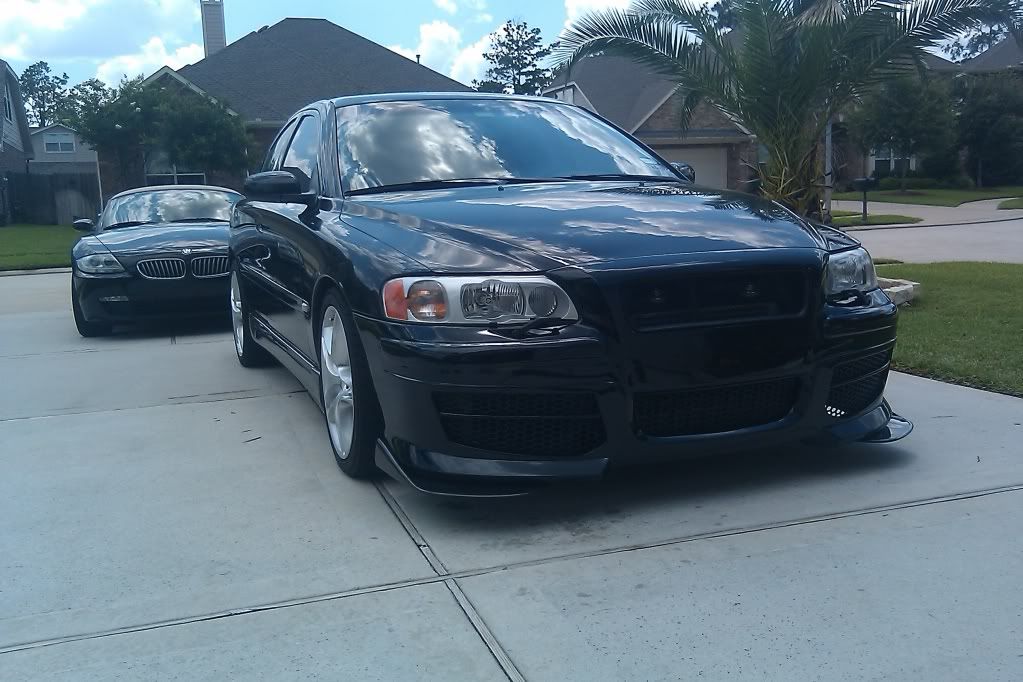 In with the new (Not Camry..)