Discussion Starter
·
#1
·
Hello to the P1 forum. I have a long history of buying salvage cars and fixing them for myself, links to my current 3 cars are in my signature. My dad also does, in fact he just retired after 25 years doing it as a business. But now that he's retired, he's bored and can't stop shopping for cars. Which leads us to my daughter, his granddaughter. She's a great kid, nerdy, well behaved, getting straight A's in honors courses as a freshman in high school.
She was 4 when she first helped me reassemble a 940 after welding in a new rocker and dog leg: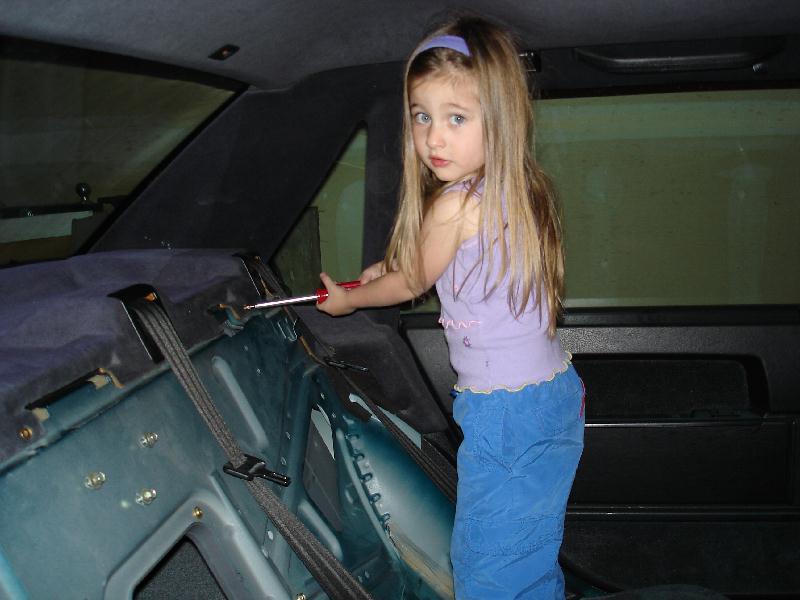 Turned her first lug nuts at 6: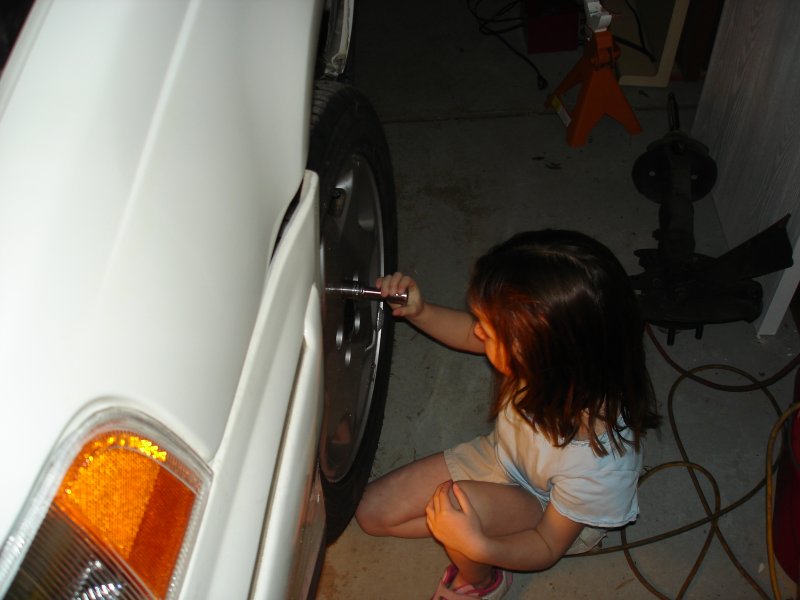 Installed a stereo at 7: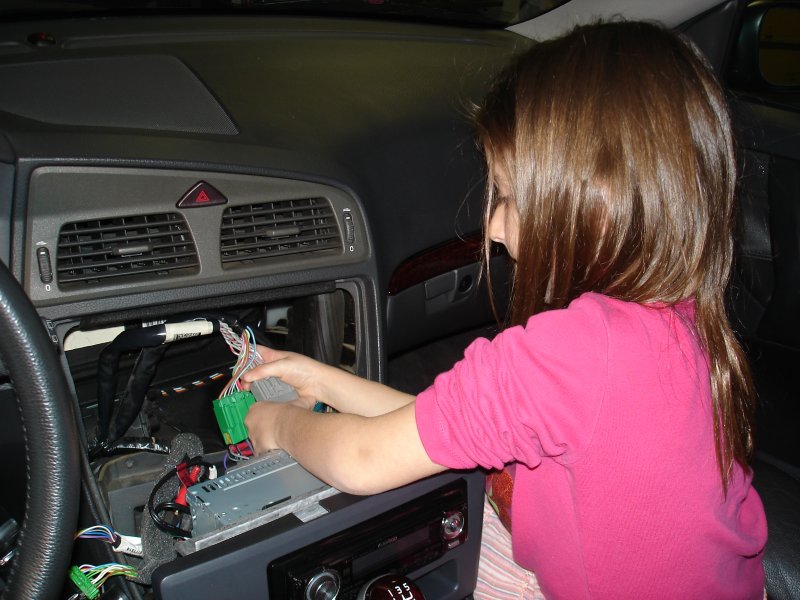 Helped strip my 122: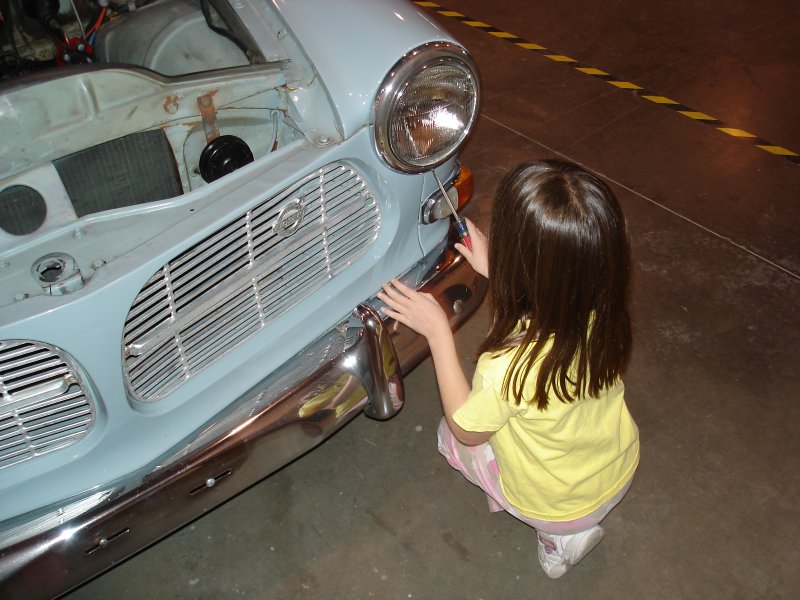 And most recently, when she was 11 she helped me swap out modules and ignition switch on my C70: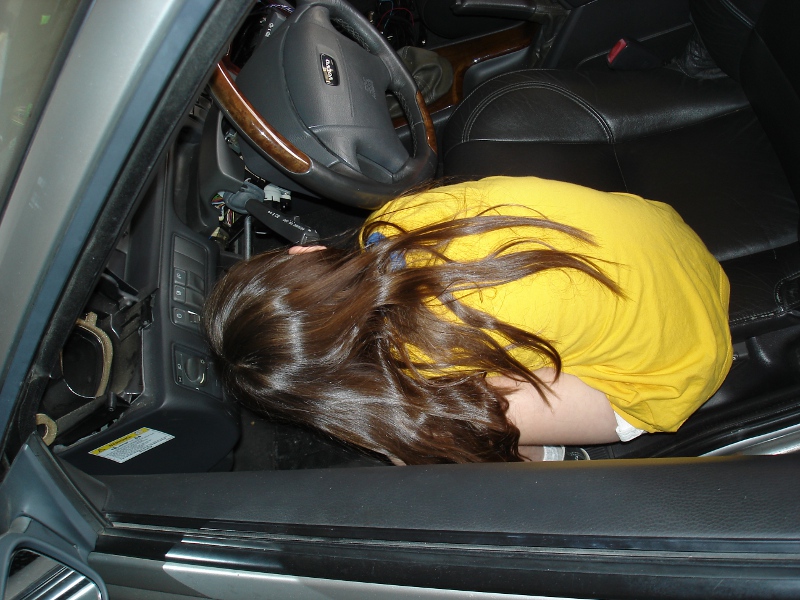 She turns 15 in June, and will get her learner's permit soon after that. But because my dad and I are idiots and can't stop shopping for cars, we found this easy to fix V50 T5 AWD Auto at the salvage auction. It happens to be exactly what she wanted for her first car, so how could we pass it up? Even though she can't even drive it for 3 more months.
So far, I removed the broken headlight and crushed grille to assess the damage: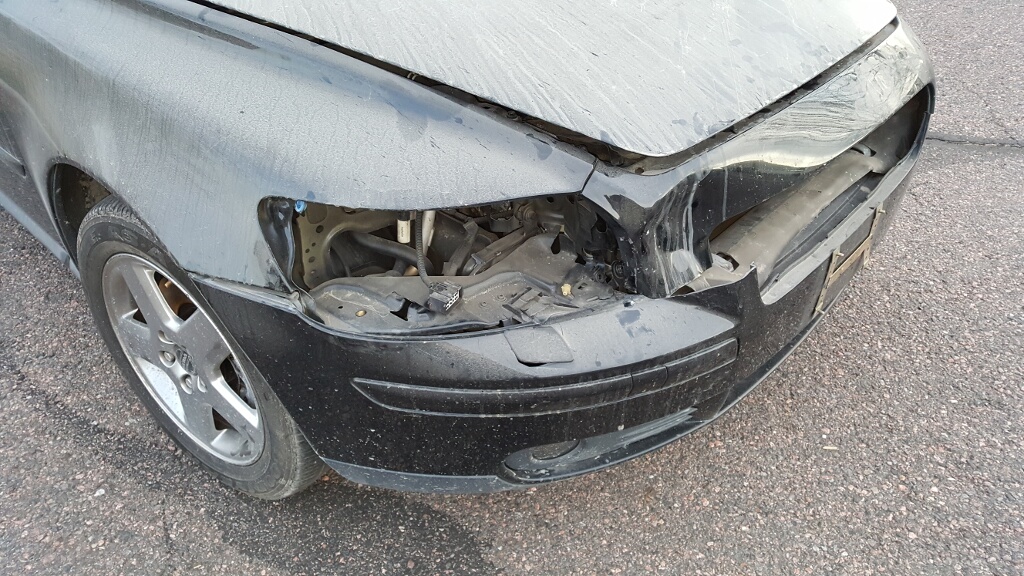 The fender is pulled under the hood a little: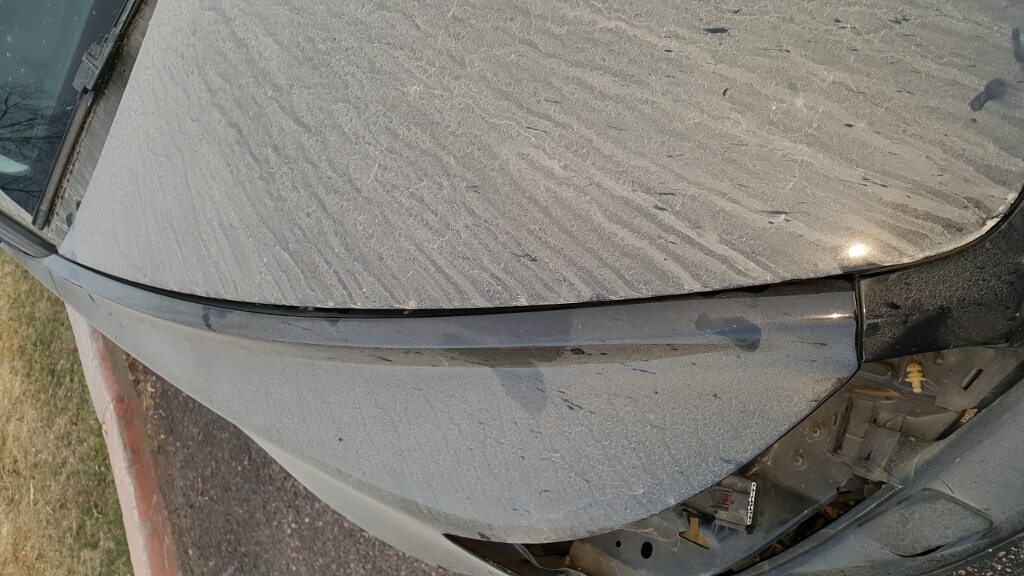 Obvious slight buckle: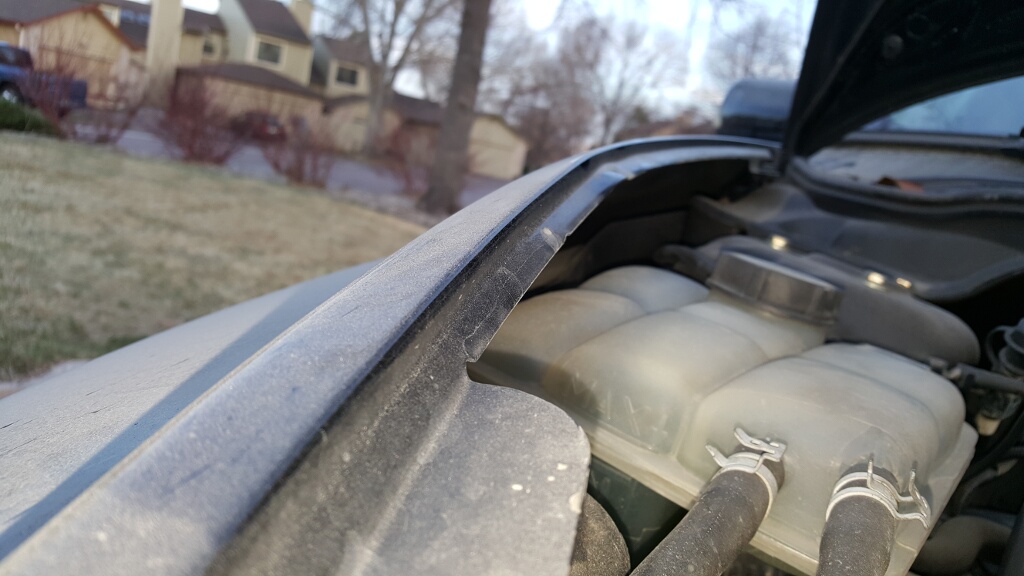 Crumpled metal behind the hit: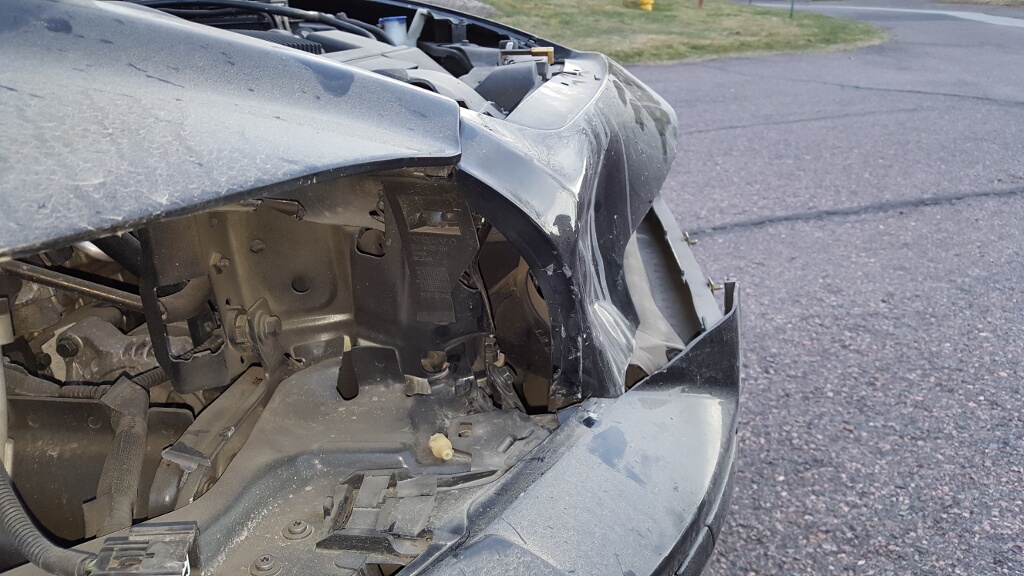 First, I got a heat gun and popped out the bumper where it was inverted: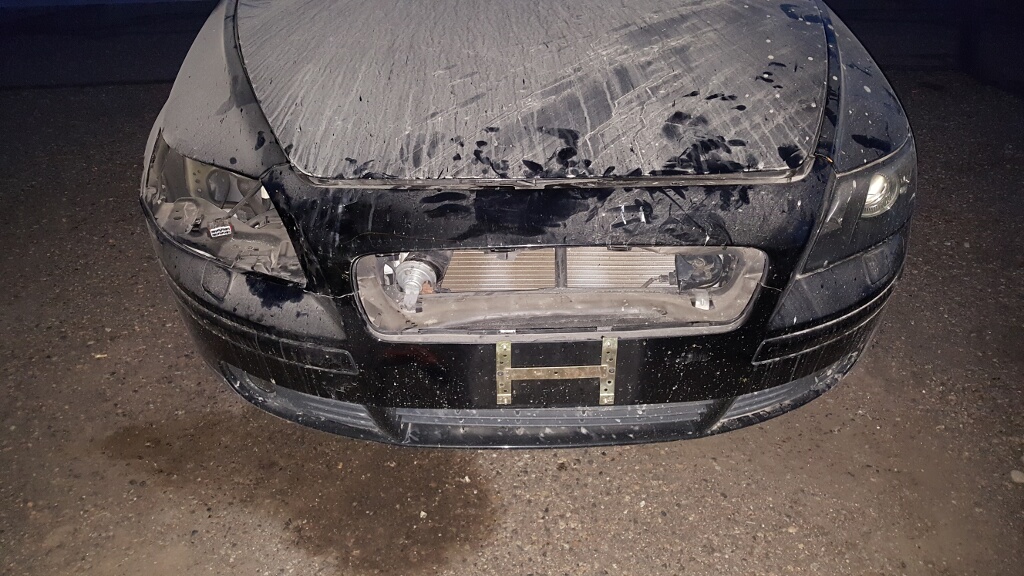 Then I washed it: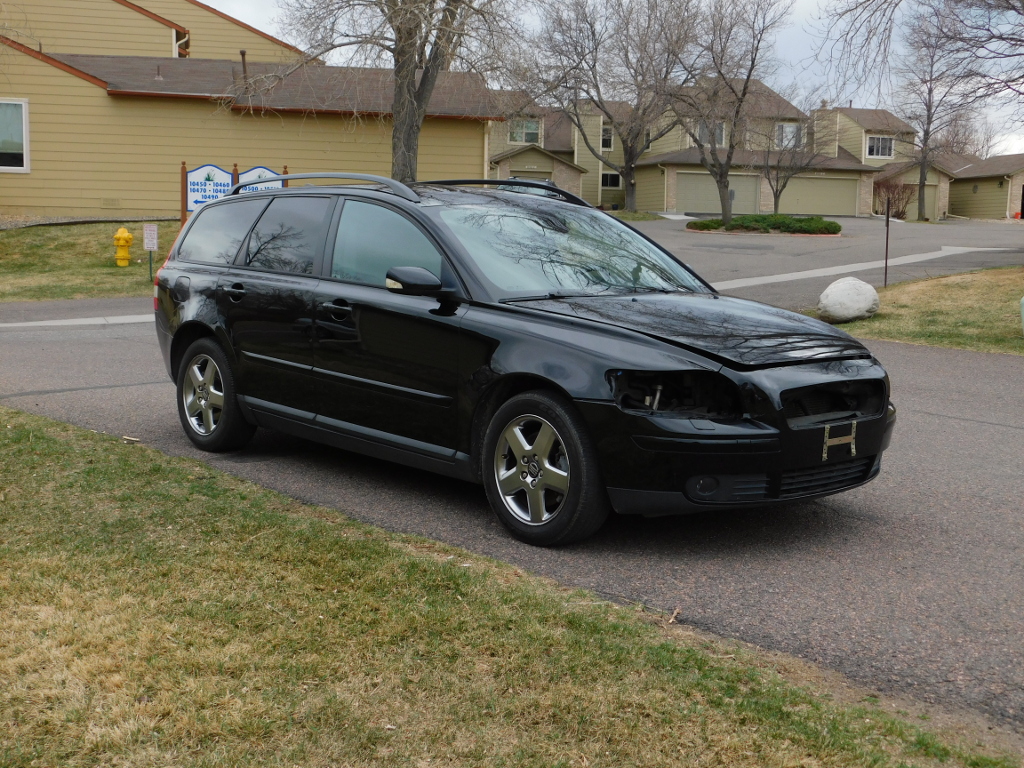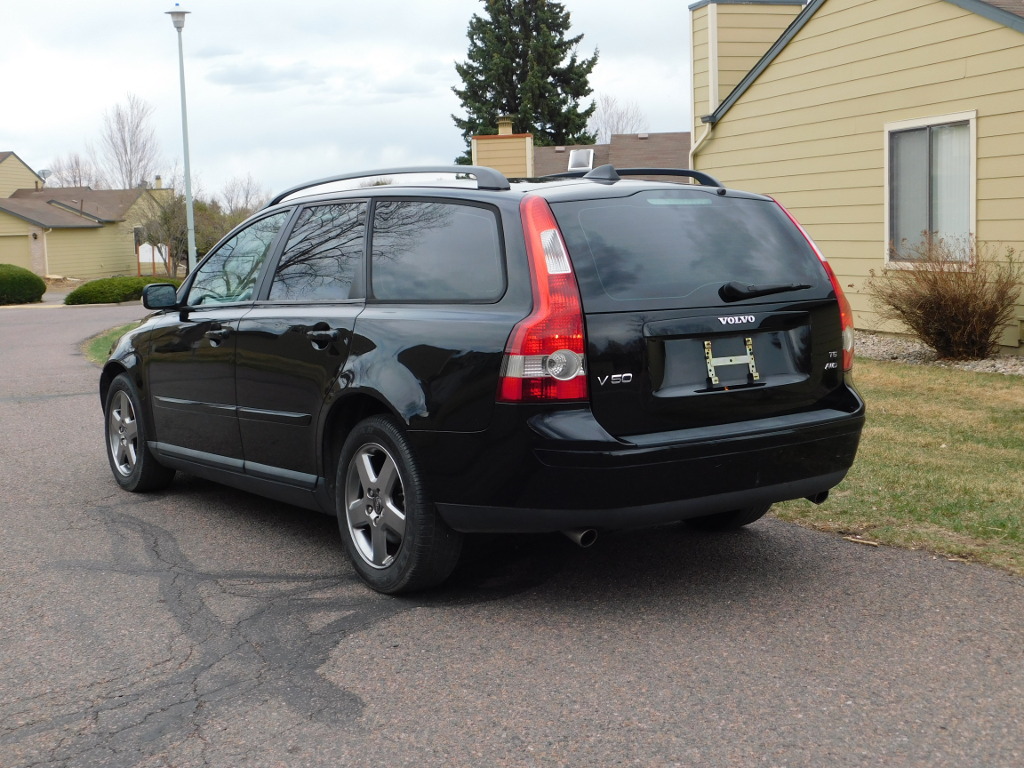 Bummer, a little bubbling on the tint.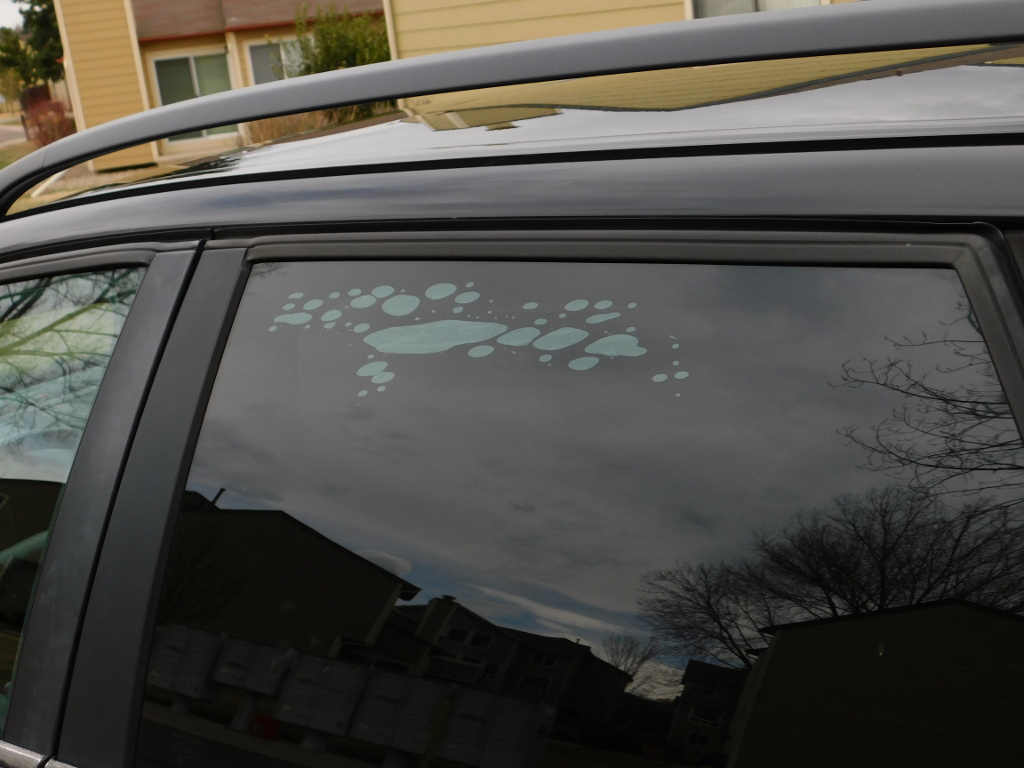 A daylight close up of the bumper after I popped it out: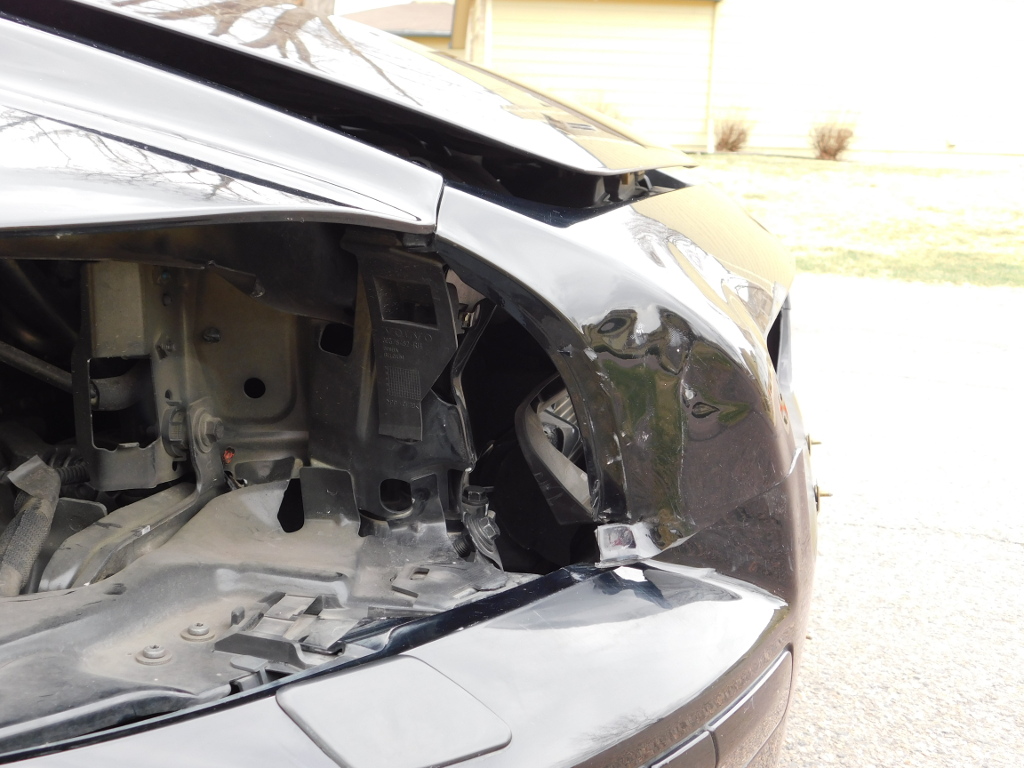 Then I undid the screws at the front and of course the fender straightened right out. Now I can see how far things have to move to be right again.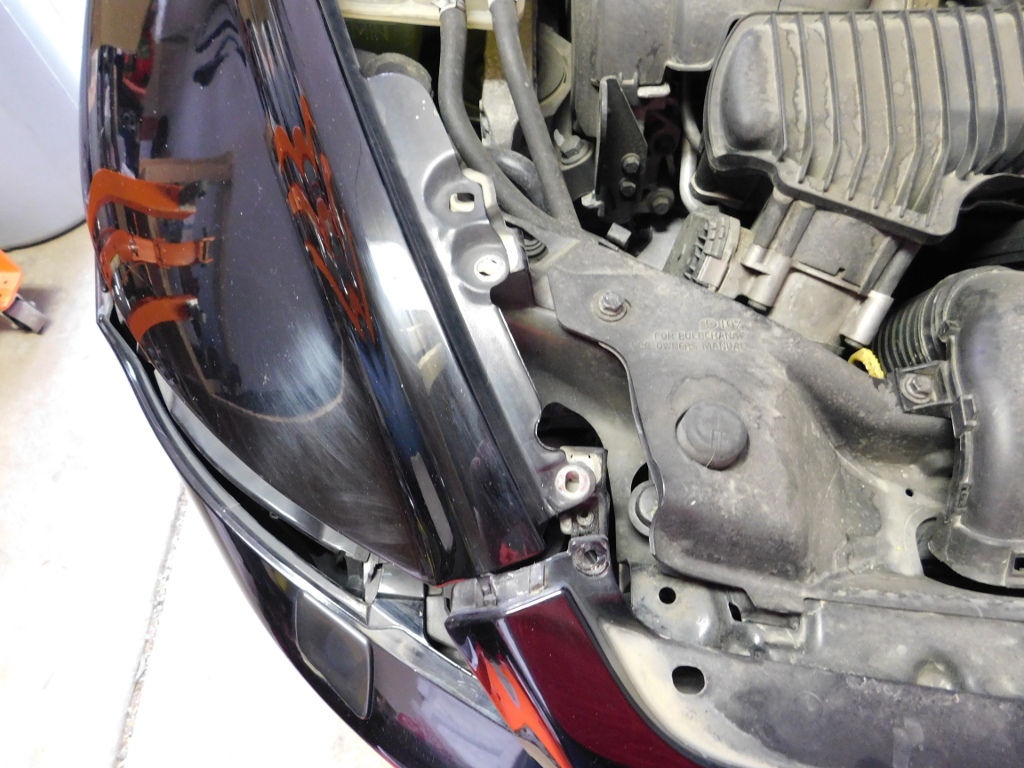 Here's a shot of the driver's side, and what that crumpled metal is supposed to look like: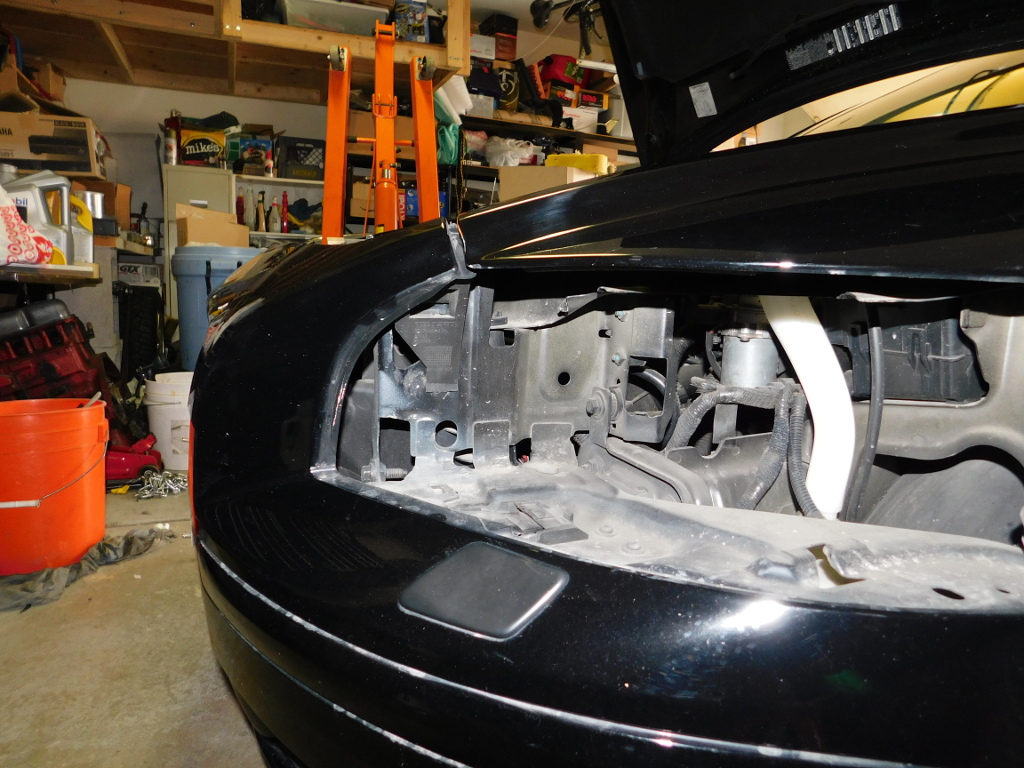 Next I took the bumper cover off, and everything behind the grille is kind of munched.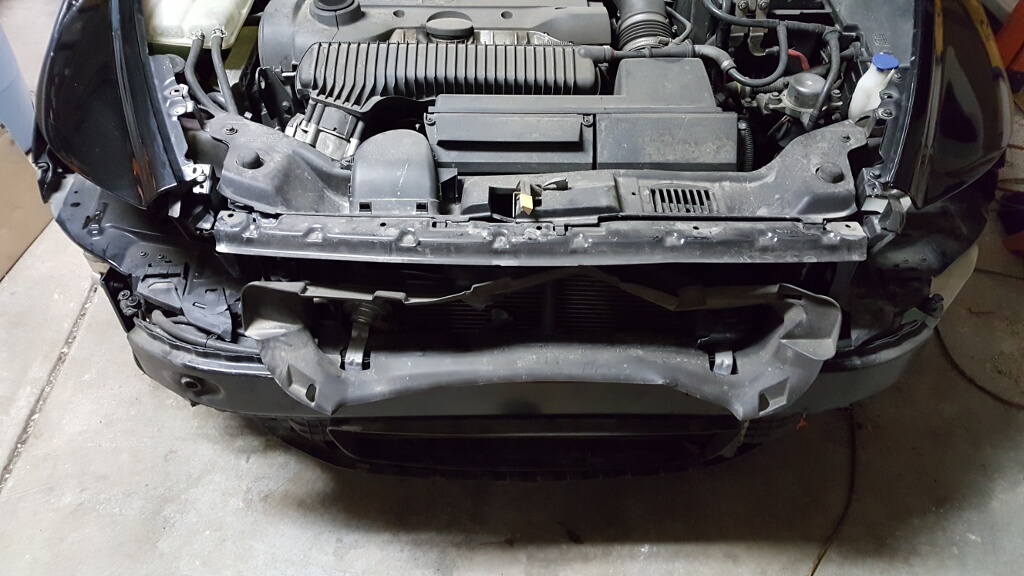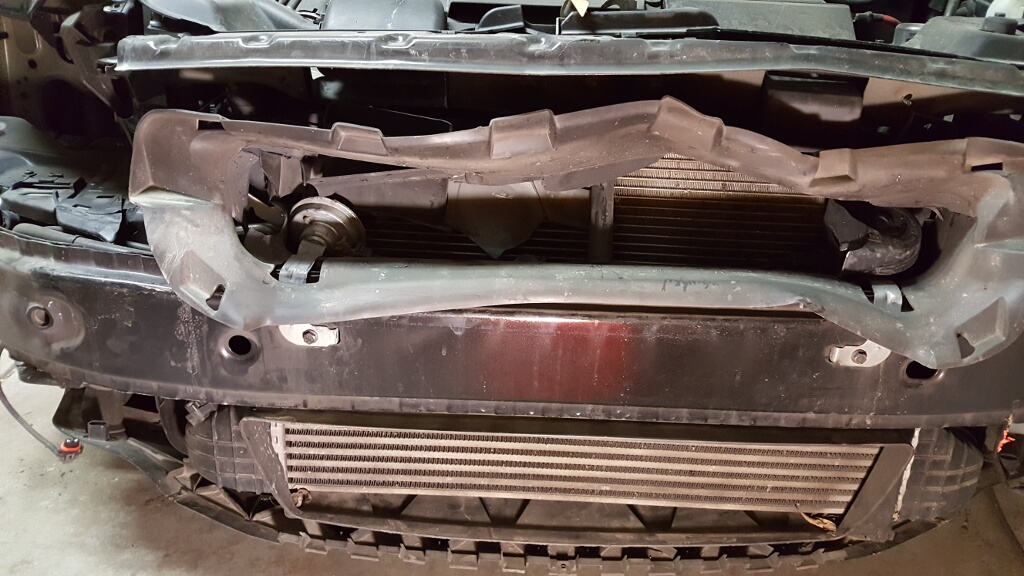 Removed all that to get to the good stuff. And no, the a/c condenser is not punctured, fortunately!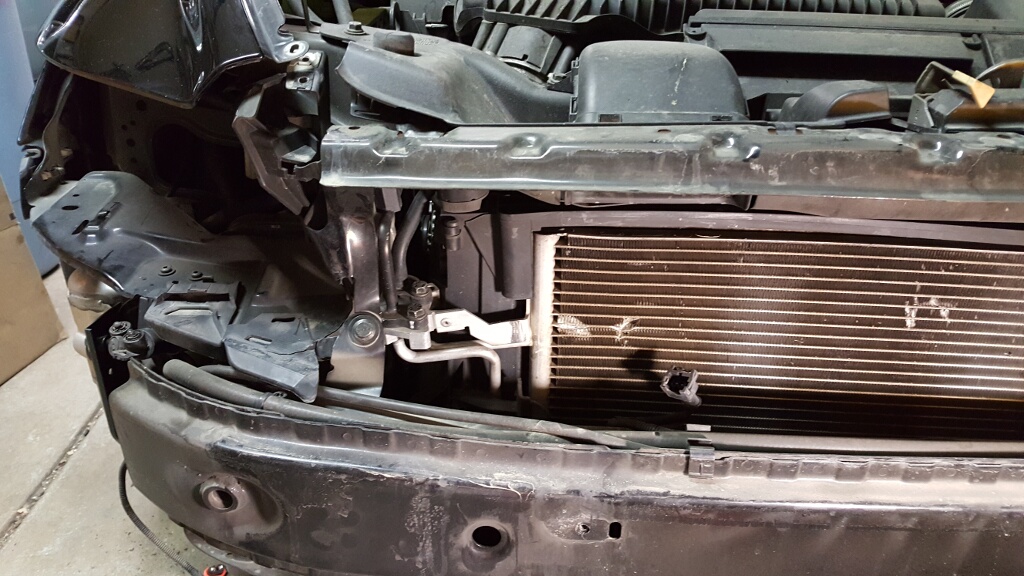 Again, what the metal is supposed to look like: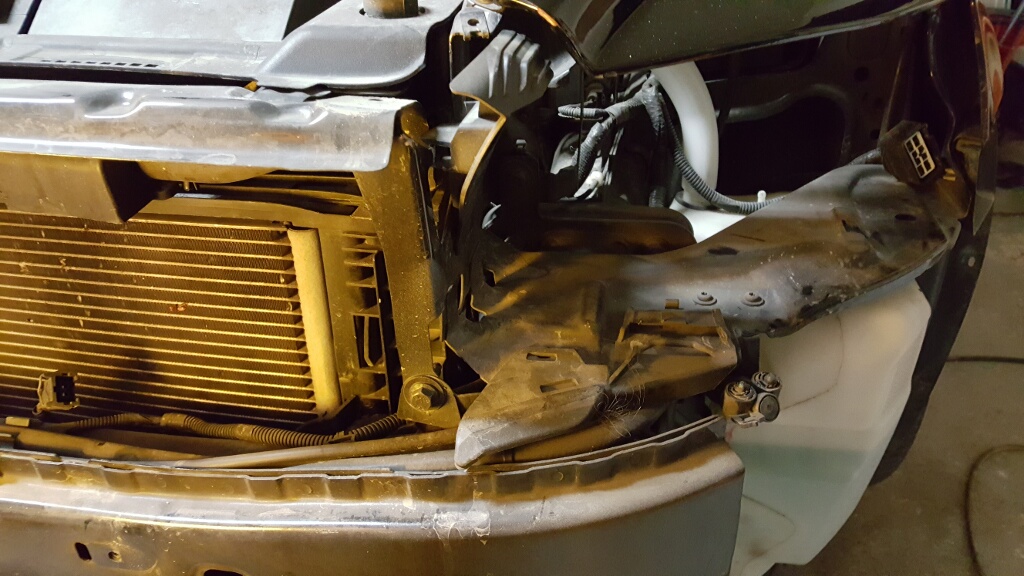 Top view showing buckling. This is supposed to be straight.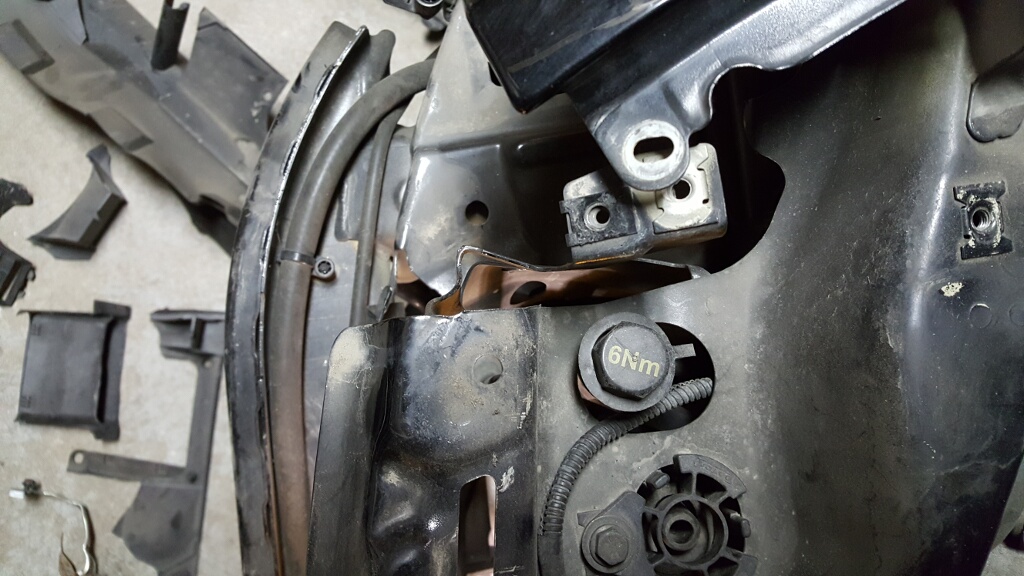 I pulled, twisted, and beat on it for about an hour. I got the fender bolts lined up, and this is about as straight as I'm going to get this. As long as the bumper fits back on and the panel gaps line up, I'm fine with it.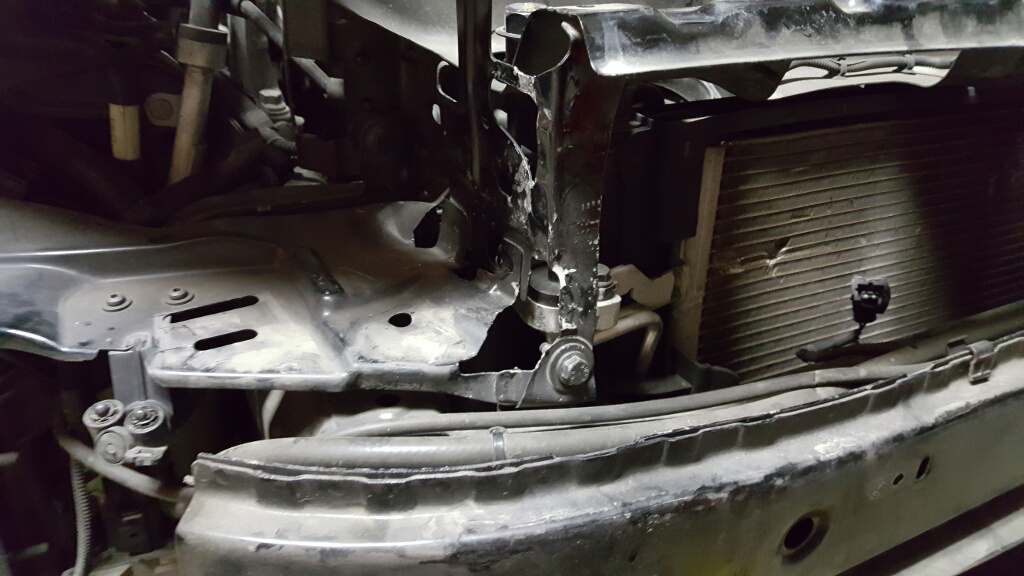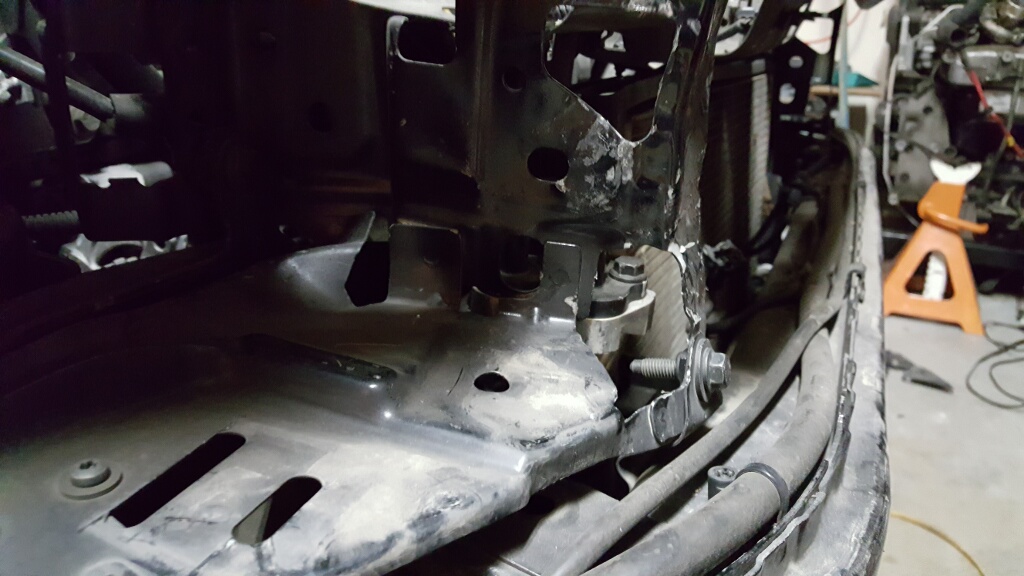 Boom. Fender bolted back down, perfect panel gap. Unfortunately yes I did haze the paint. I'm an idiot when it comes to paint sometimes, all that dirt was actually extremely abrasive. I sprayed a little water on it and wiped, and that is the result. I'm sure it'll buff back out but man do I feel stupid.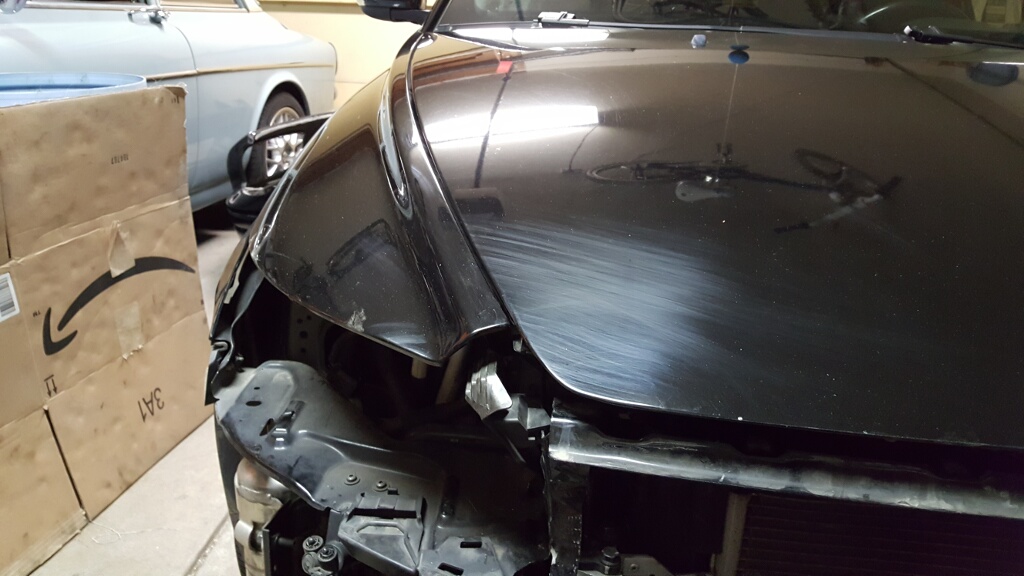 And here it sits, waiting for new parts. I'm shopping the classifieds here of course, and ebay, and erie, and tasca, etc.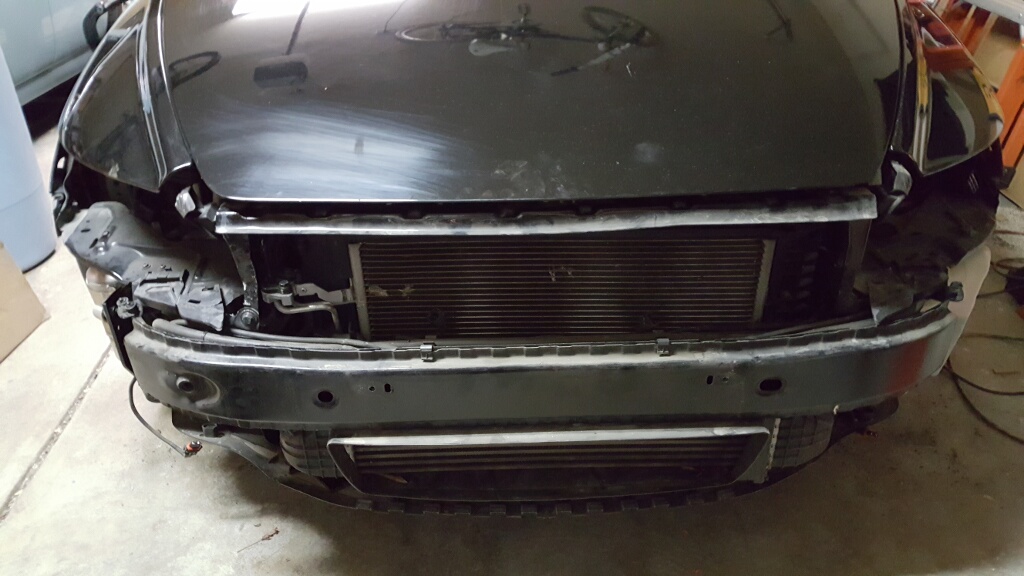 I need to get the thing through Colorado's salvage inspection so I'm kind of pushing forward without her, but once it's licensed and registered I'll have her go through all the stage 0 items with me. Full fluid changes, spark plugs, filters, PCV, accessory belts, and I'll probably do the timing belt while we're here just to be done and have the car bulletproof for the forseeable future.
Plus I'll start teaching her to drive. Can't wait.
You know, I've always been kind of a grumpy firm believer that your first car should be a total piece of crap, for the crisis management skills that it can build. Yet here I am, getting her a really fantastic car for her first ride. She's such a good kid that I have a hard time not spoiling her. First time I had a car this nice I was 26 years old.