Discussion Starter
·
#1
·
I figured I'd make a thread with details about the modifications done to the swedespeed project car. Feel free to ask any questions or make suggestions or praise or hate.
So this project is a few years old already, however things have drastically changed in the past few months. It all started when I found the original 74 142 on the Baltimore, MD Craigslist. After scoring an amazing deal on the car, I got it home and went to work. The plan was always to have a low and slow car that I can cruise around town in with the family. After rebuilding the suspension, brakes, and sorting some mechanical issues, I threw a set of 15x8 5x108 Gotti J55B's on it and called it a day.
The car started developing a bunch of rust related issue and it came time to make a decision, spend money restoring the car or spend less money on a cleaner example. So I decided to search for a clean rust free 142. Unbeknownst to me, that's like searching for a unicorn. What I quickly found out is that 142's, especially 1974's, were sold in less quantities and were typically driven into the ground like most red block Volvos. It took me over two years to find a "clean rust free" example. My criteria was pre 1972 because I liked the front and rear ends better, as well the dash style over the later 142s, which also known as 240 transition cars. Every "clean" car I found was on the west coast and sold immediately or faster than I could find someone to go look at the car for me. Frustrating experience none the less.
So, just before Thanksgiving this past year, I was scouring the internet like normally do and I found a car posted on the VCOA website with no photos advertised as a former show car in mint condition, it had a number listed so I called the guy right away. 89 year old Dan answered the phone and we chatted for an hour or so about the car. He had shown the car on the old man show circuit in the mid atlantic region with great success and the car was being sold with 28 show trophies. Since Dan was 89 years old, he didn't use the internet and I had to wait for photos to be mailed to me.
It wasn't until after Christmas that I as able to make it out to Lower Delaware to inspect the car. It wasn't in the condition Dan described, the paint isn't the best. Blotchy metallic, over spray, tape lines, a few runs, orange peel, obvious bondo in the drivers door. However, it was CLEAN, RUST FREE, and it was on the EAST COAST. After a test drive, I made an offer, negotiated a price, and drove away with the car. Couldn't be happier with it.
So here's what I started with, some may recognize the car. This is a 1974 142DL (deluxe), it's a base model 140 with a BW35 3 speed autotragic.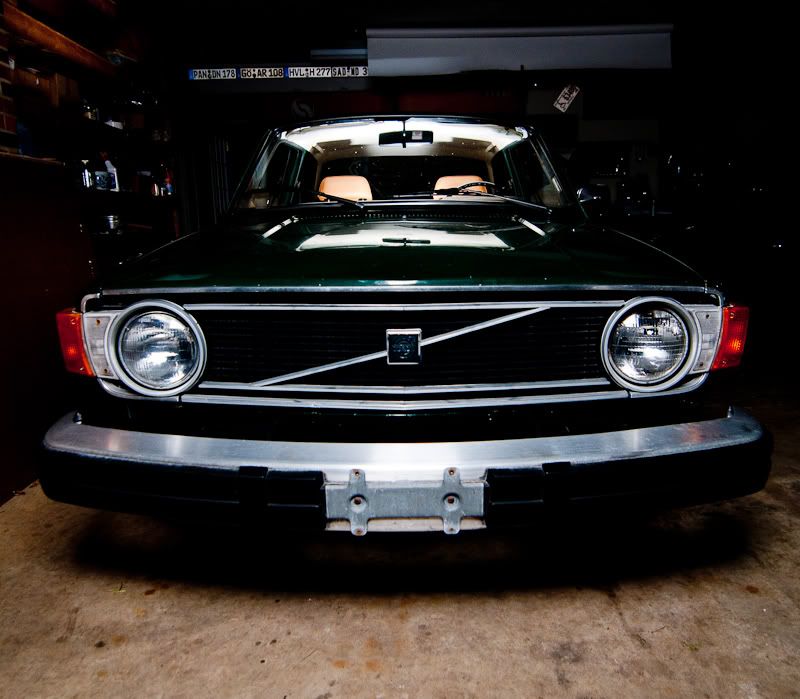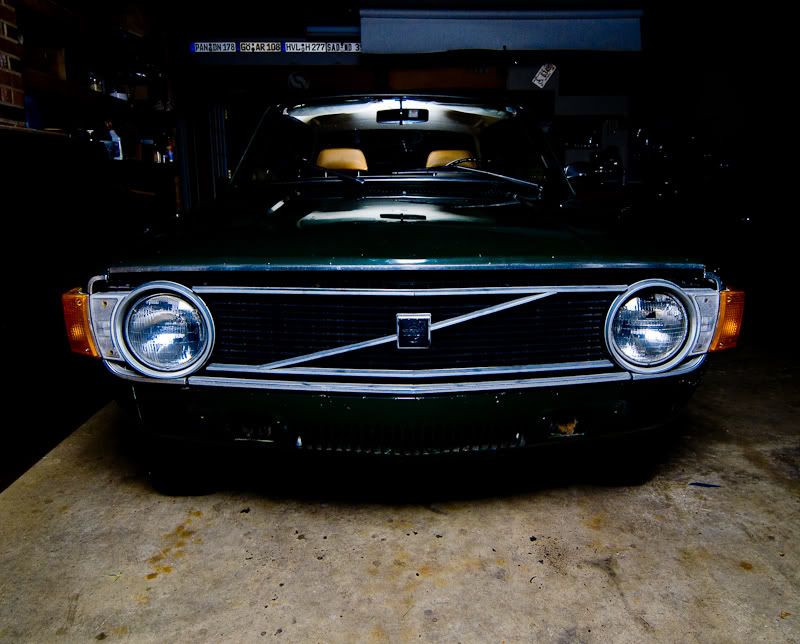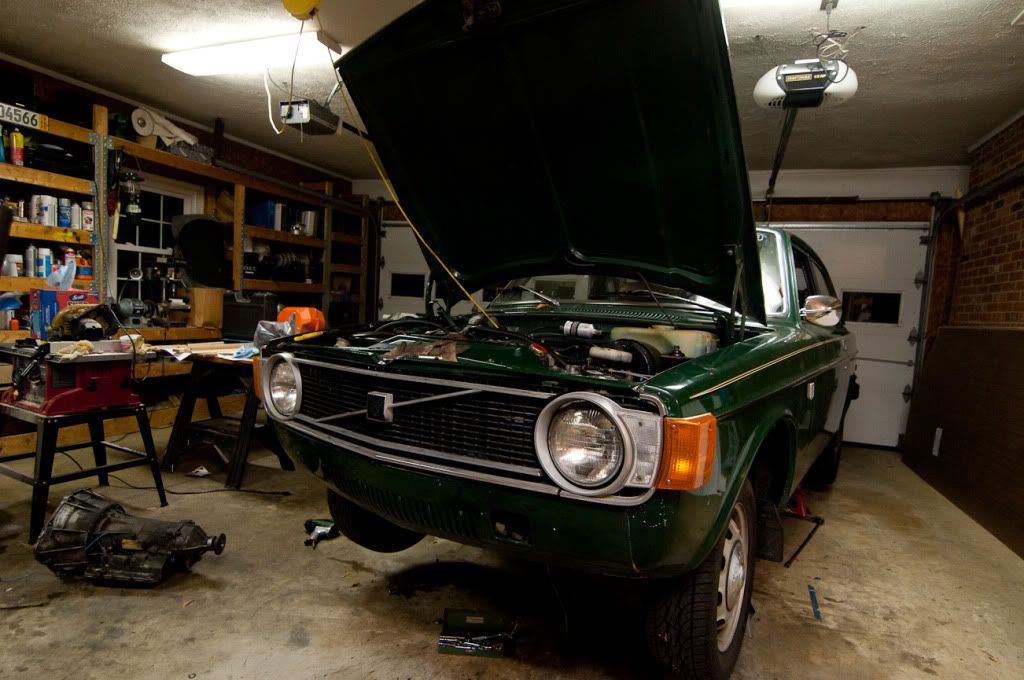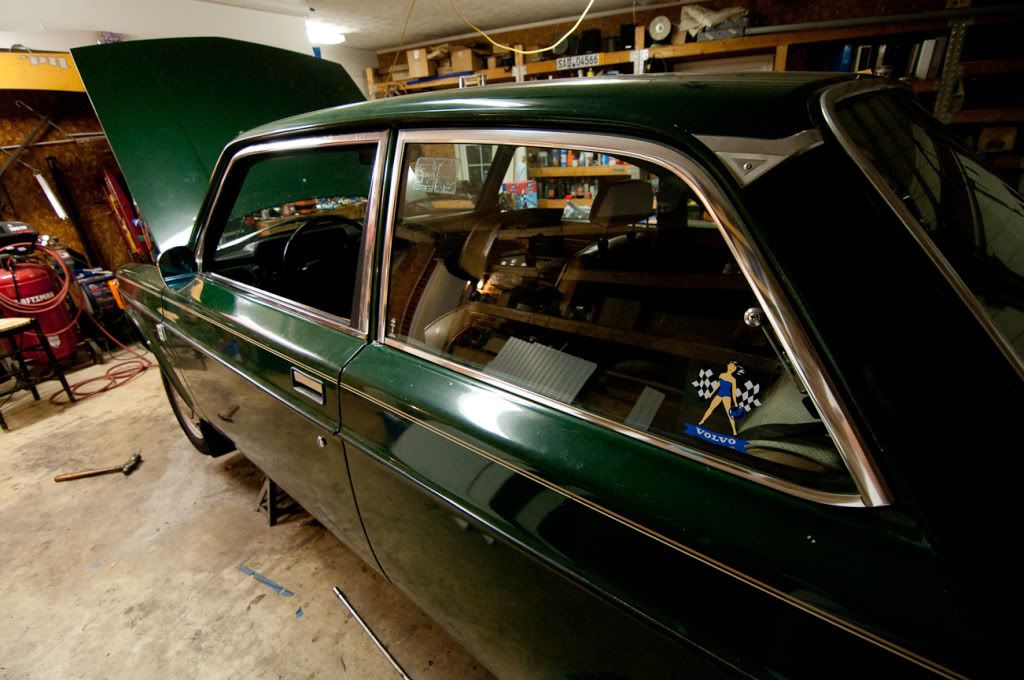 DSC_1225.jpg
by
KeysarPhoto
, on Flickr
DSC_1228.jpg
by
KeysarPhoto
, on Flickr
DSC_6926.jpg
by
KeysarPhoto
, on Flickr
Lots of time spent like this. :mad
DSC_6943.jpg
by
KeysarPhoto
, on Flickr
DSC_7540.jpg
by
KeysarPhoto
, on Flickr
DSC_7977.jpg
by
KeysarPhoto
, on Flickr
DSC_7969.jpg
by
KeysarPhoto
, on Flickr
DSC_7953.jpg
by
KeysarPhoto
, on Flickr
And this is what I purchased recently. 1974 142GL (grandluxe). This is the top of the line 142 that was offered in 1974, leather interior, sunroof, bw35
, tachometer, two seats in the rear vs a standard bench seat, etc.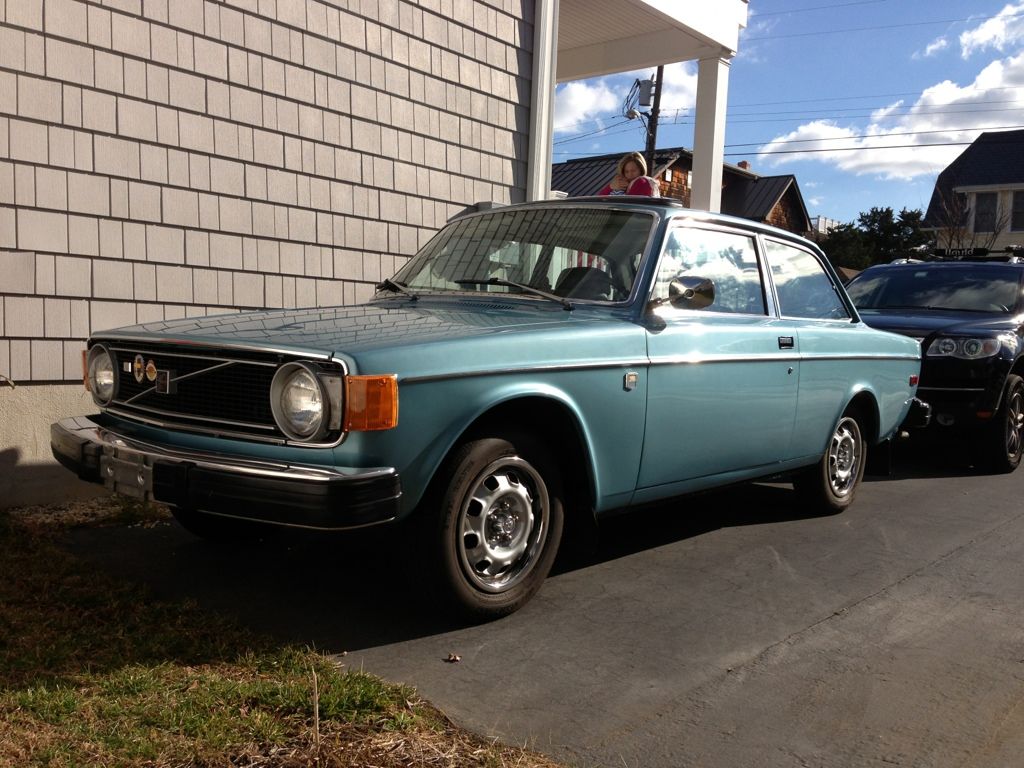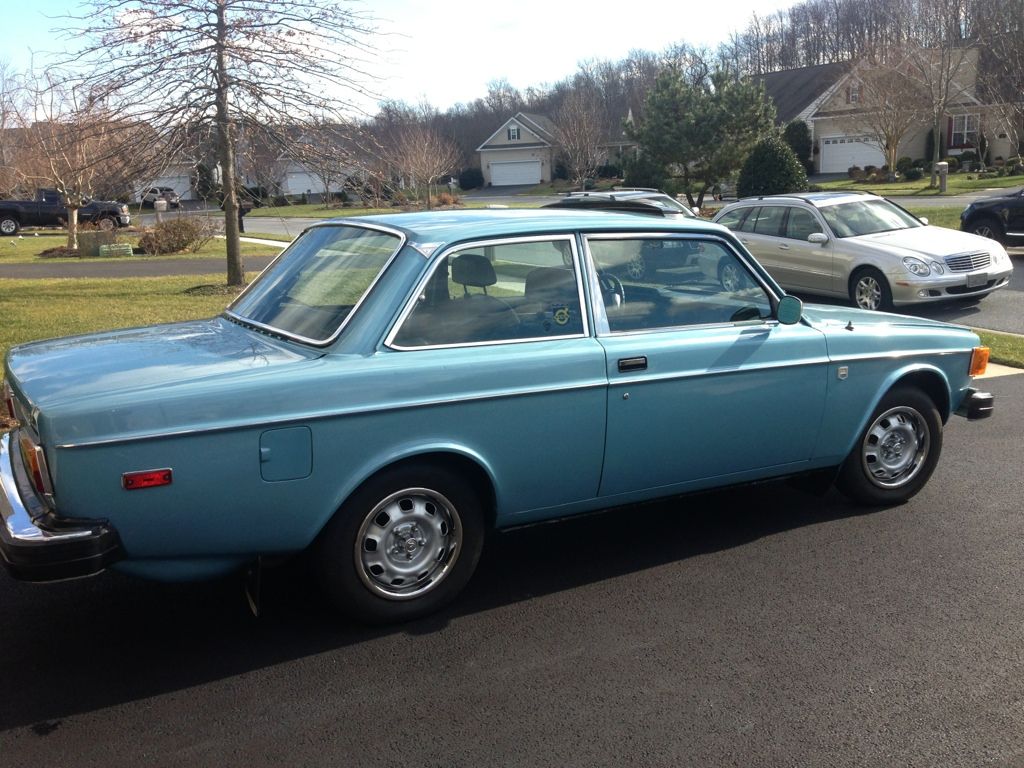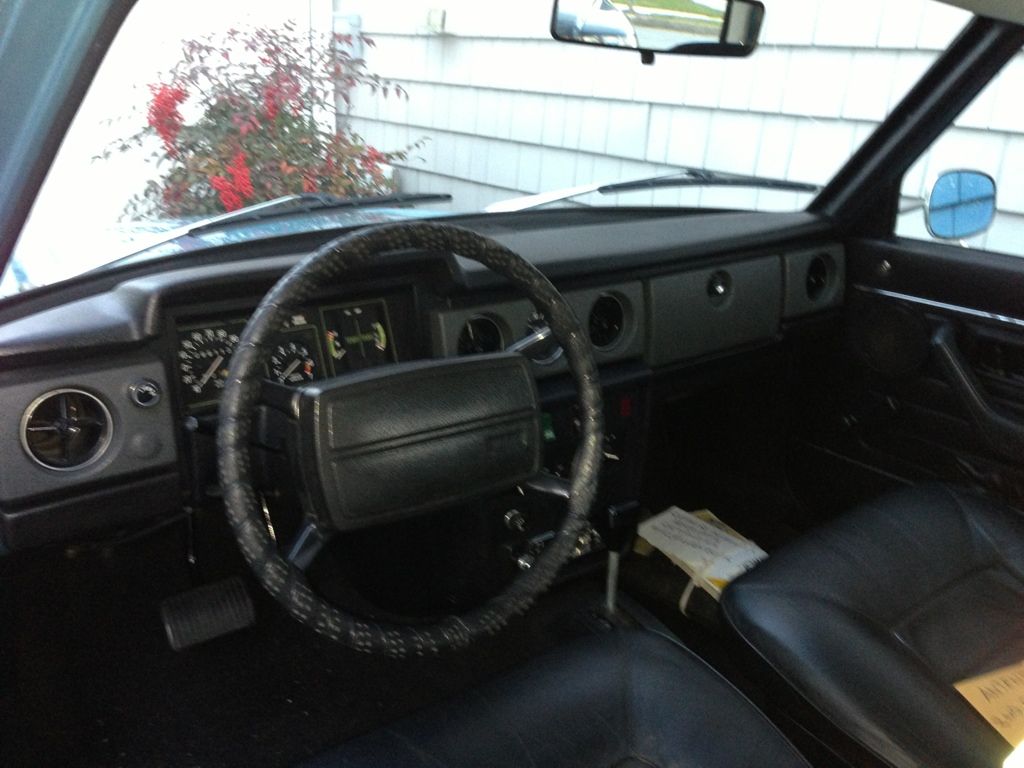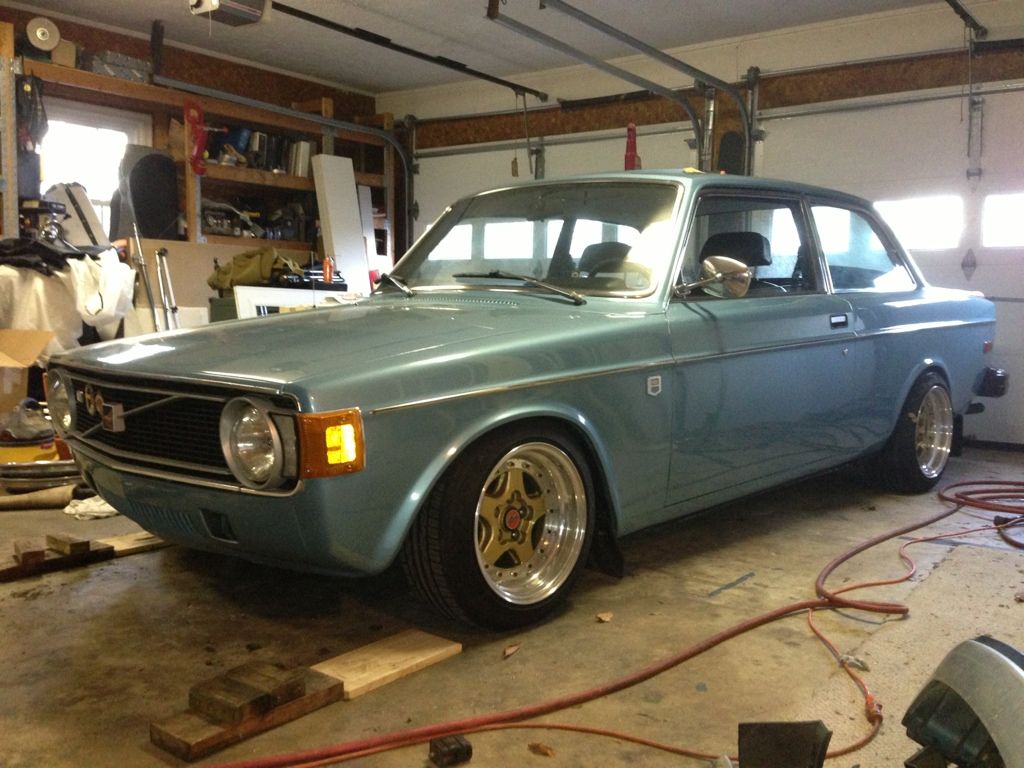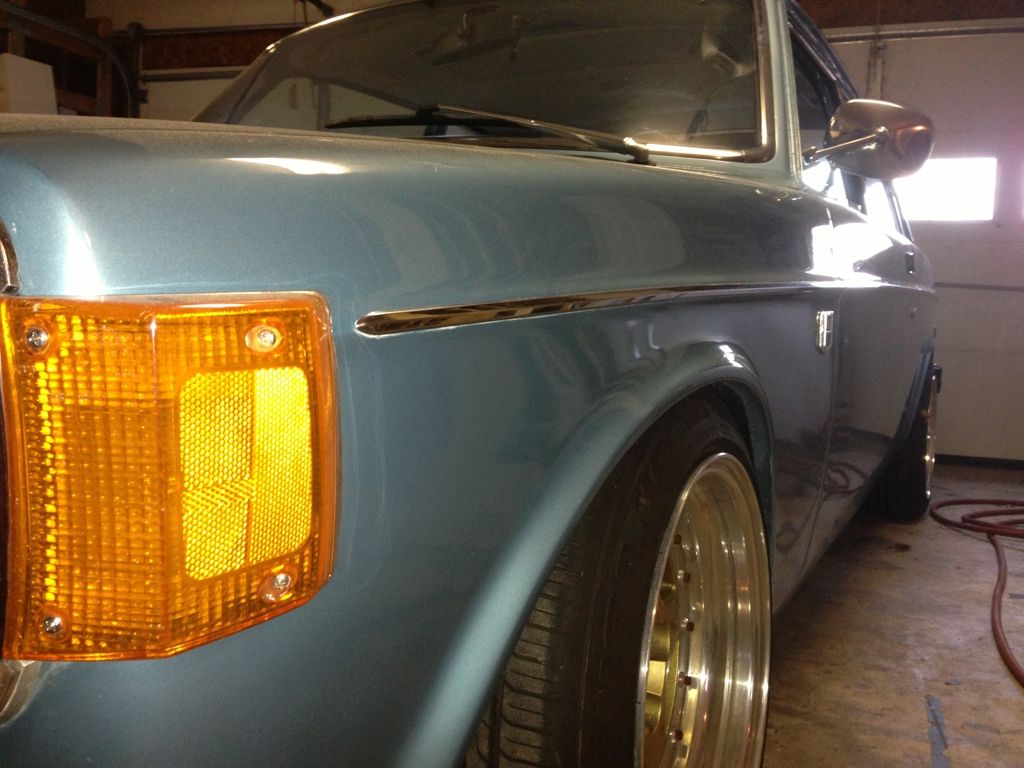 The suspension almost sorted, have to replace the rear springs with a stiffer 5" coil spring and an adjustable spring perch. The rear has adjustable torque rods, and an adjustable pan hard bar. #800 AFCO springs in the front, IPD sway bar and endlinks in the front, and Bilstein sports in the front and rear.
Plan is to trade the green car for a B20 long block and start an engine build. The low and slow idea has been thrown out the window since I sold my "fast" car and daddy wants to go fast again. So I'll be chasing the 200+whp B20 unicorn. Megasquirting the car, running GSXR750 individual throttle bodies, and doing extensive engine modifications to get me to my goal. :vampire: