Discussion Starter
·
#1
·
Vehicle: 2007 Volvo C30 T5/M66
Prior Set-up: OEM Lowering springs with OEM Shocks.
Recently, I bought a set of Joseph's PB coilovers for my Volvo. I'd been intending to write a review ever since I installed them, but wanted to wait until I had a chance to test them out.
Overall Product:
Admittedly, I didn't really read up on what or who PB is, but trusted Joseph had done his research and bought a set. They arrived in a very well package box. PB coilovers came with 2 front coils/shocks, rear shocks, rear springs, perches and adjustment knobs. Even just out of the box, these things looked fantastic. I've bought cheap coilovers and very expensive coilovers, and these are at the top of the list in terms of quality. The price made me skeptical about the ride quality and the possible fitment, but I decided to give them a shot.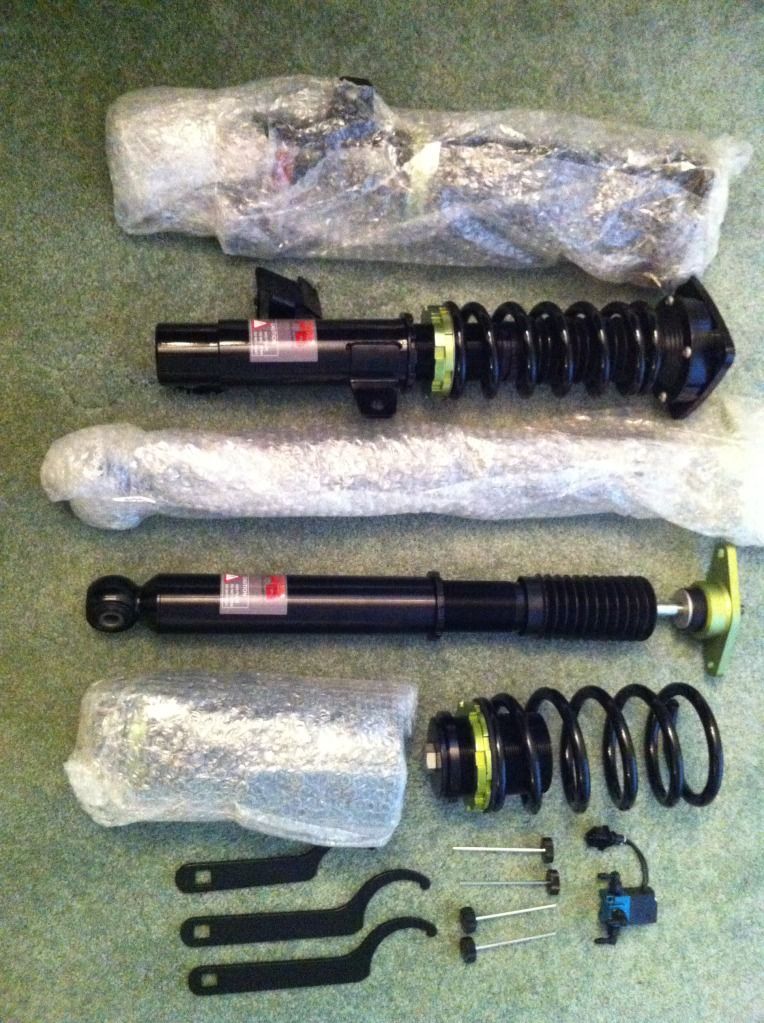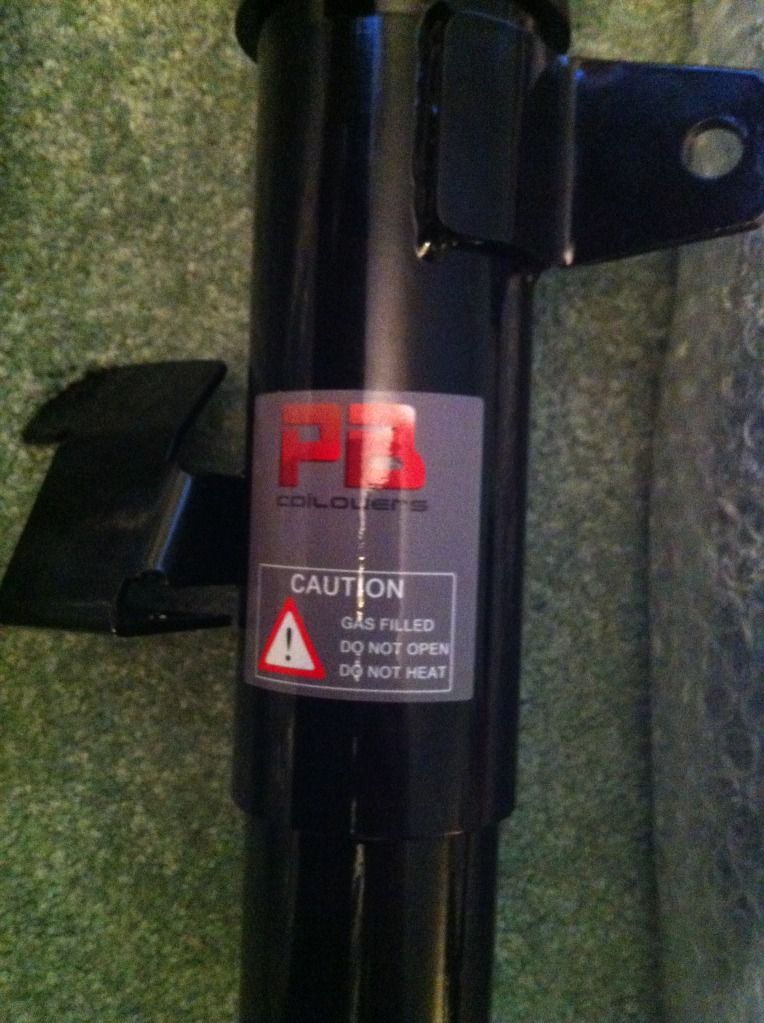 Installation:
I've never installed coilovers on a Volvo before, but didn't think it was too hard as I've installed suspension components on many different cars. I installed the front and rears with basic hand tools and a couple of jack stands...and beer. The install went without a hitch – these coilovers fit perfectly and didn't give me any issues. Some other sets that I've owned in the past either didn't fit right or I had to slightly modify areas. The PB coilovers had much better welds than the OEM tack welds that hold the brake line and ABS sensor. From the top hats to the bottom perch, these coilovers are one of the best I've seen.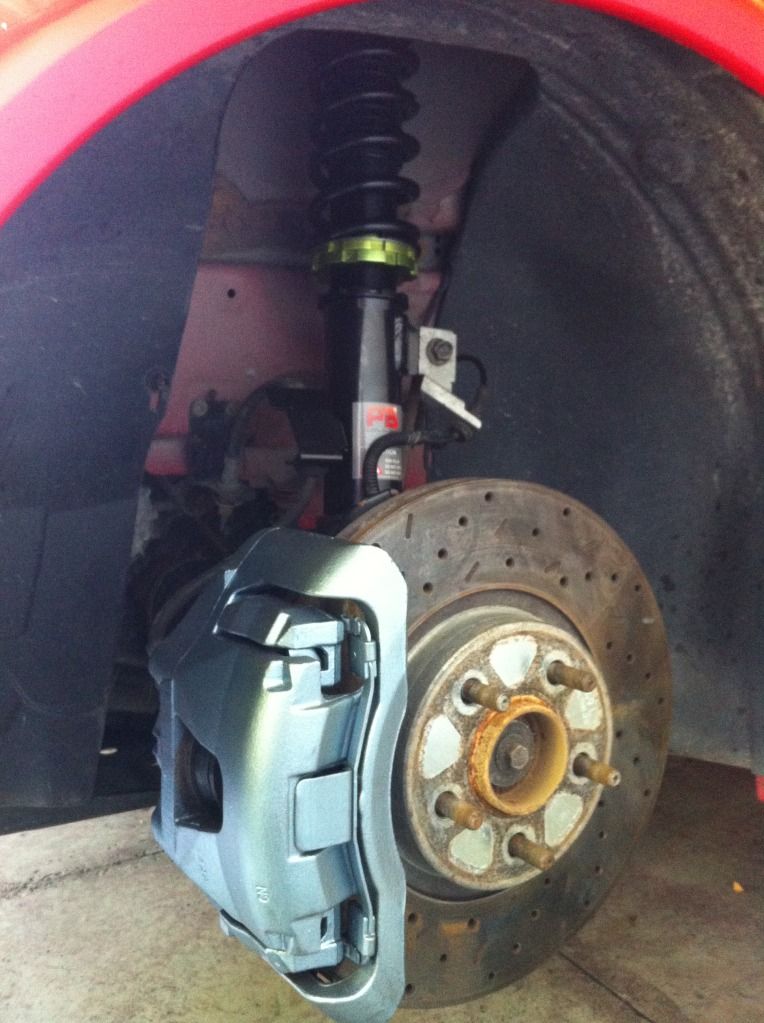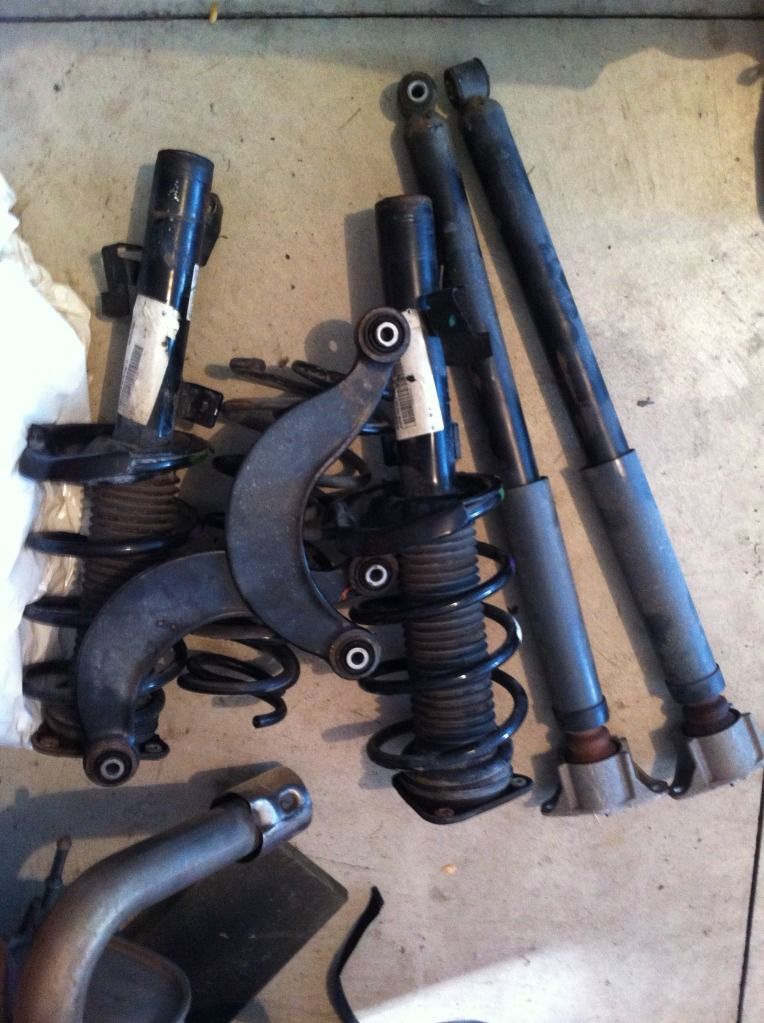 Height setting:
To adjust the height for the front is quite simple: just loosen the main collar and twist the coilover up or down. It coils into the shock body unlike some of the other brands out there, which means it keeps the current coil spring load. Rears are just as simple. I'm currently running 18x8 Team Dynamics 1.2 Pro race wheels wrapped in 225/40R18 Dunlop extreme contact tires, and I do not rub anywhere. I could go lower, but I have a kid and ****ty roads to worry about... I value my oil pan. Skid plate is next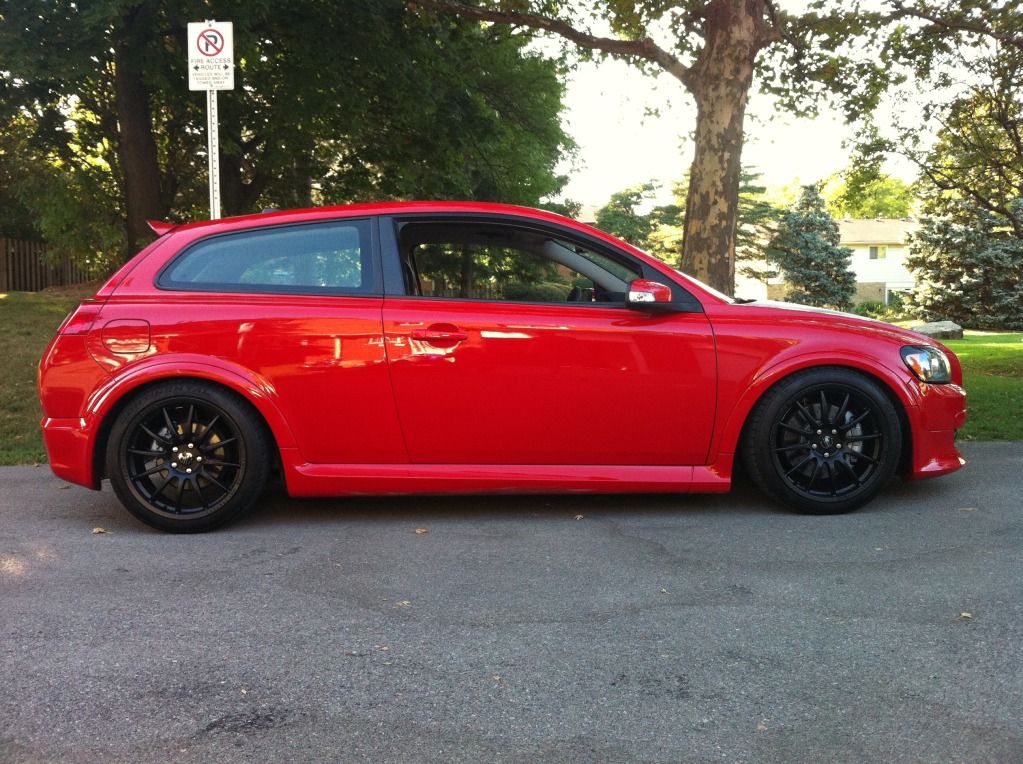 (just installed pic, will settle lower)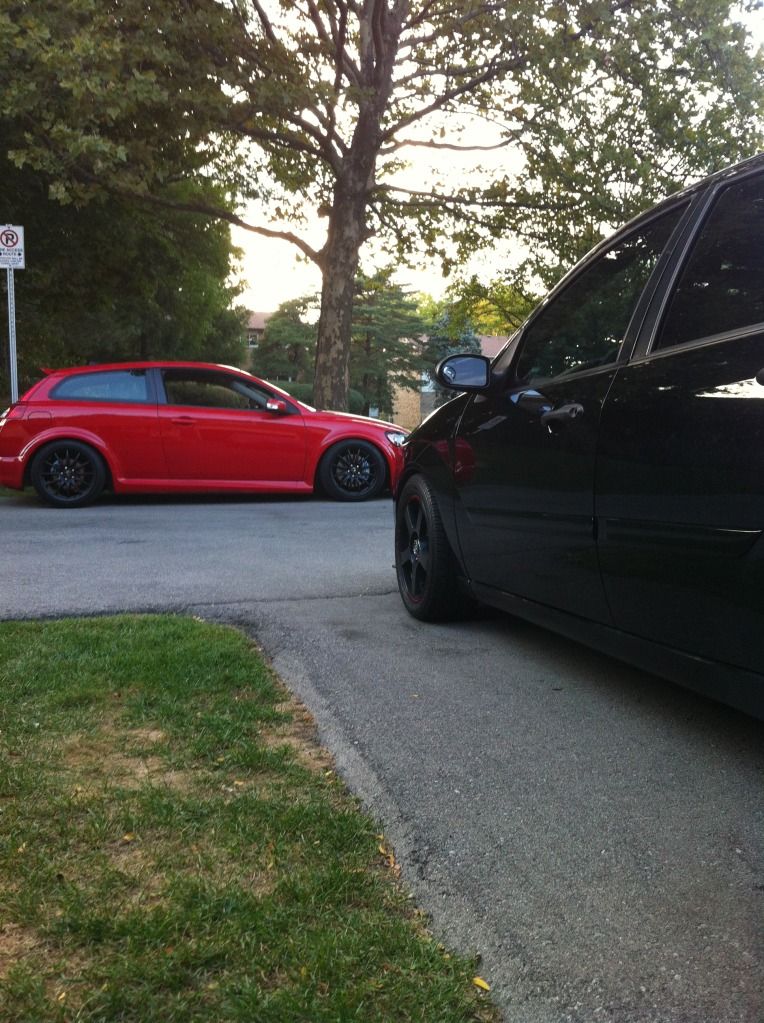 Ride quality:
This is something I was
very
concerned about because I daily drive my C30 and on weekends I take many trips to the track or to visit family hours away. So, ride quality was key, especially with a wife and little 4yr old I cart around from time to time. I must say I am thrilled with how the PBs feel on the road. These are one of the best, if not the
best
riding coilover I have owned. It's actually more comfortable than the OEM lowering spring/shock combo I had before the PBs. I couldn't believe it, and neither could my wife. She told me that she is happy I swapped to a more comfortable suspension. Win/win in my eyes! So needless to say, these are a very soft ride, but firm when cornering. If you require more firmness, just crank the adjustment screw to a more aggressive setting. These aren't the kind of coilover that will leave you bouncing everywhere like some of the cheaper set out there.
Track:
I have tracked my C30 twice since purchasing it, once with the OEM lowering spring/shock set up and once with the PB coilovers. No doubt, the hardest setting on the PBs gave me a quicker time and handled the course in a much more behaved manner. Where the stock suspension fell flat, the PBs pushed harder. I gave some regular track heads a run for their money, even with their $5,000 suspension setups. Not saying these belong on a C30 race car, but for 99% of the enthusiasts on this and other boards, these will give every single one of you a smile on your face, and would more than satisfy your craving for suspension for track duties.
Comparison:
Please know, I'm not here to bash any other coilover brand out there, but merely reporting my own experiences. With that said, I must share a quick story. A very close friend owns a 2005 S40 AWD and recently bought KW V1 coilovers for it. He installed them 6 months ago and was teasing me about how coilovers will make me want to buy shares in chiropractic research. He helped me install the coilovers I had purchased and was curious about the ride quality. After the installation we went on a 2-hour trip to a local car show and while in my C30, he posted his KW coilovers for sale on SS – haha! He was floored by how well these rode and was quite jealous because he had researched KW and thought he was getting the best coilover. After taking many friends and family for rides in my C30, everyone loves these and has no complaints.
Conclusion:
I must say that PB coilovers are a very high quality coilover system for any vehicle out there. I'm very happy with the fit, finish and ride quality. I was concerned having not known much about PB coilovers, but with Joseph of Miller Motoring answering all my questions, I pulled the trigger and haven't looked back. For the price, these are more than perfect for daily driving and for a track weekend warrior. These are easily one of the best, if not the best coilover systems I have ever owned and for the price that Miller Motoring is selling them for how could you go wrong?
I'd like to thank Joseph and Miller Motoring for giving me the opportunity to test these and hope this helps out anyone who wanted to know more information about these.
Don't have a C30 or Volvo? PB makes these for many different makes, models and applications, visit
http://www.millermotoring.com/Coilovers/cat1587656_1475669.aspx
Disclosure:
I want to be clear that I am not being paid to write this review. Joseph requested an honest opinion to see if these coilovers would be good enough to grace the Miller Motoring website. I had fully expected to have a "meh" experience with these and intended to write a review to express as much, but I was proven wrong. I guarantee that if after reading this you're still a skeptic, as I was initially, you will be proven wrong too.