Selling a complete set of iPd springs from my T5R. Will fit all p80 non-awd cars. Front springs will fit any p80 car. See iPd website for more details:
http://www.ipdusa.com/products/4951/113136-sport-lowering-springs-p80-fwd-850-s70-v70-c70
The springs sell new for $260. I am selling these for
SOLDDDDD
via PayPal. As seen in the picture, there is some surface rust on all of the springs. The rust is only on the surface and could easily be removed with a wire wheel. Front springs have 10k miles of use, rear springs have 30k-40k miles of use. (I switched to front coilovers for a short time).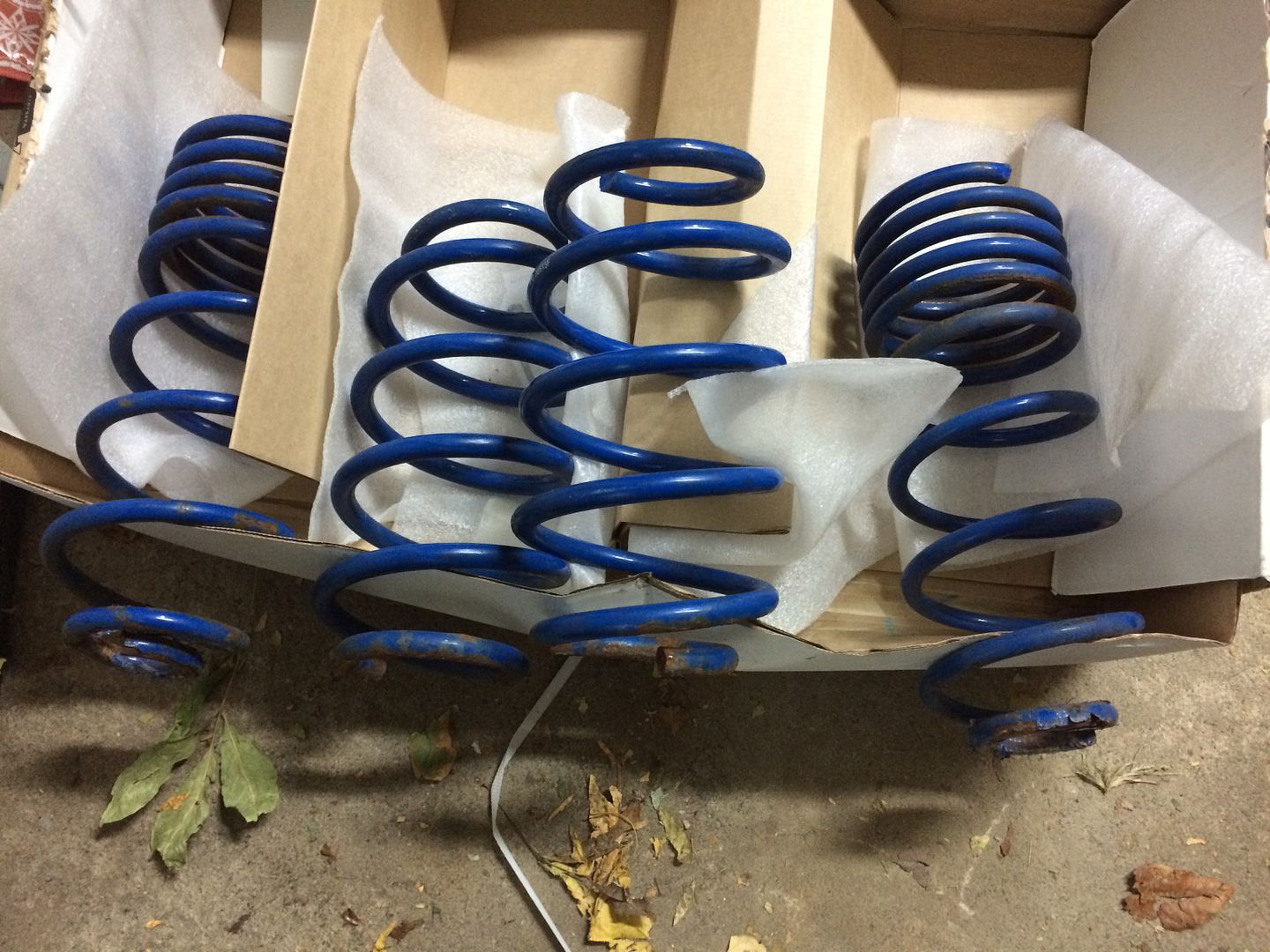 How the car sits w/ springs installed: