Discussion Starter
·
#1
·
I have noticed that my intercooler mounting brackets are totally rusted out (I'm in the process of replacing the coolant radiator on my 1999 V70 TDI and I took the radiator assembly apart). By rusted out I mean that both of the brackets are actually crumbling as you touch them.
I'm talking about these two brackets - outlined with red line on the photo bellow:
I have another intercooler from the donor car and it looks like somebody already removed these two side brackets. And as I can see there are many stock P80 intecoolers for sale on eBay that also have these two brackets removed. Here's an example of what I'm talking about.
I have found one used bracket on eBay, but it's from another side of the world (I'm from Europe).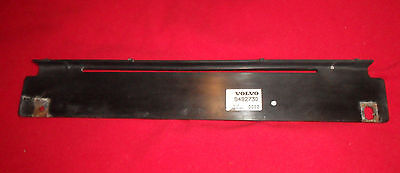 Right, passenger's side intercooler mount bracket for Volvo S70, V70 or C70 turbo vehicle.
I also don't want to upgrade to better aluminum intercooler, because my V70 is diesel with 140 HP and the stock intercooler is the same as stock one on the 250 HP V70R so I guess that's more than enough for my car.
As I can see the intercooler sits nicely between coolant radiator and climate condenser. It's sandwiched between them firmly in place and the wider top and the bottom part locks the intercooler in position.
So my question is, can I also just remove the rusty brackets and run the intercooler without the side brackets? Does anybody has experience with that?