ALL SOLD!
Thank you!
For sale – pulled off my Volvo 2005 S60R. Parts are washed up with a little soap and cold water, should clean up better with some alcohol, solvent, hot water, etc. if you're really concerned about it. Everything is functioning fine, just returning the caR to stock in preparation for sale. All parts should fit 04-07 S60R and V70R with no issues. Some parts may fit other P2 vehicles – S60, V70, etc. Please check online regarding fitment, and feel free to ask if you need clarification on anything. All prices INCLUDE SHIPPING to continental U.S. Everyone else please inquire on additional shipping costs. Please send me a PM with any questions or if you are ready to purchase. When paying, send funds to PayPal at: stephen morris zero one at gmail dot com. Don't forget the "01". Thanks!
SOLD!!! IPD billet aluminum oil cap
: nearly new!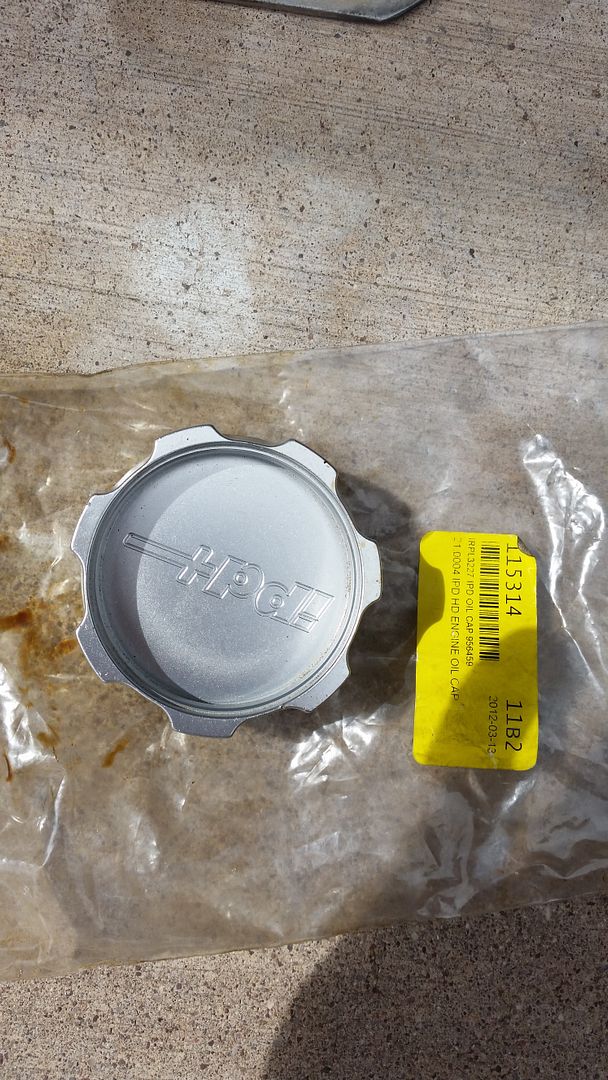 SOLD!!! Phuzzy Motorsports FMIC (Front mount intercooler)
: Includes port for water methanol injection, should you decide to install one. I never did, and the plug included never leaked. Included is a cut off OEM throttle body pipe – there is a small (3") length of metal pipe that fits inside of this to prevent crushing when clamped up. Also I am including a professionally cut and drilled aircraft grade aluminum bracket to mount up the intercooler core to your caR properly. All silicone couplers are in good shape; I trimmed the edge of one that was interfering with the intake air temp sensor, never had a problem since. All clamps and bolts you should need are included – you will reuse a couple of your factory clamps. The intercooler core is new on one side, very good condition on the other; just a couple bent fins.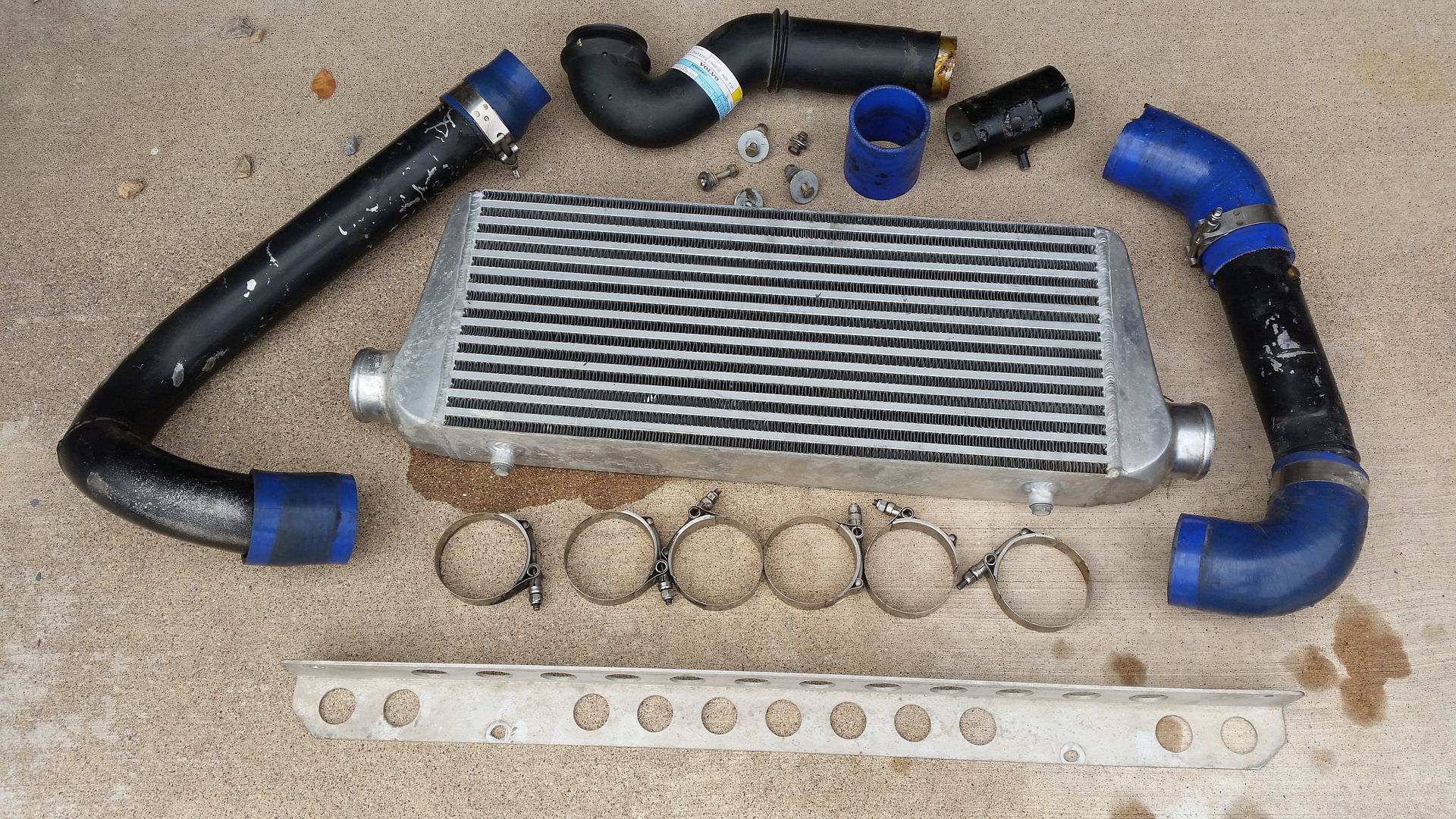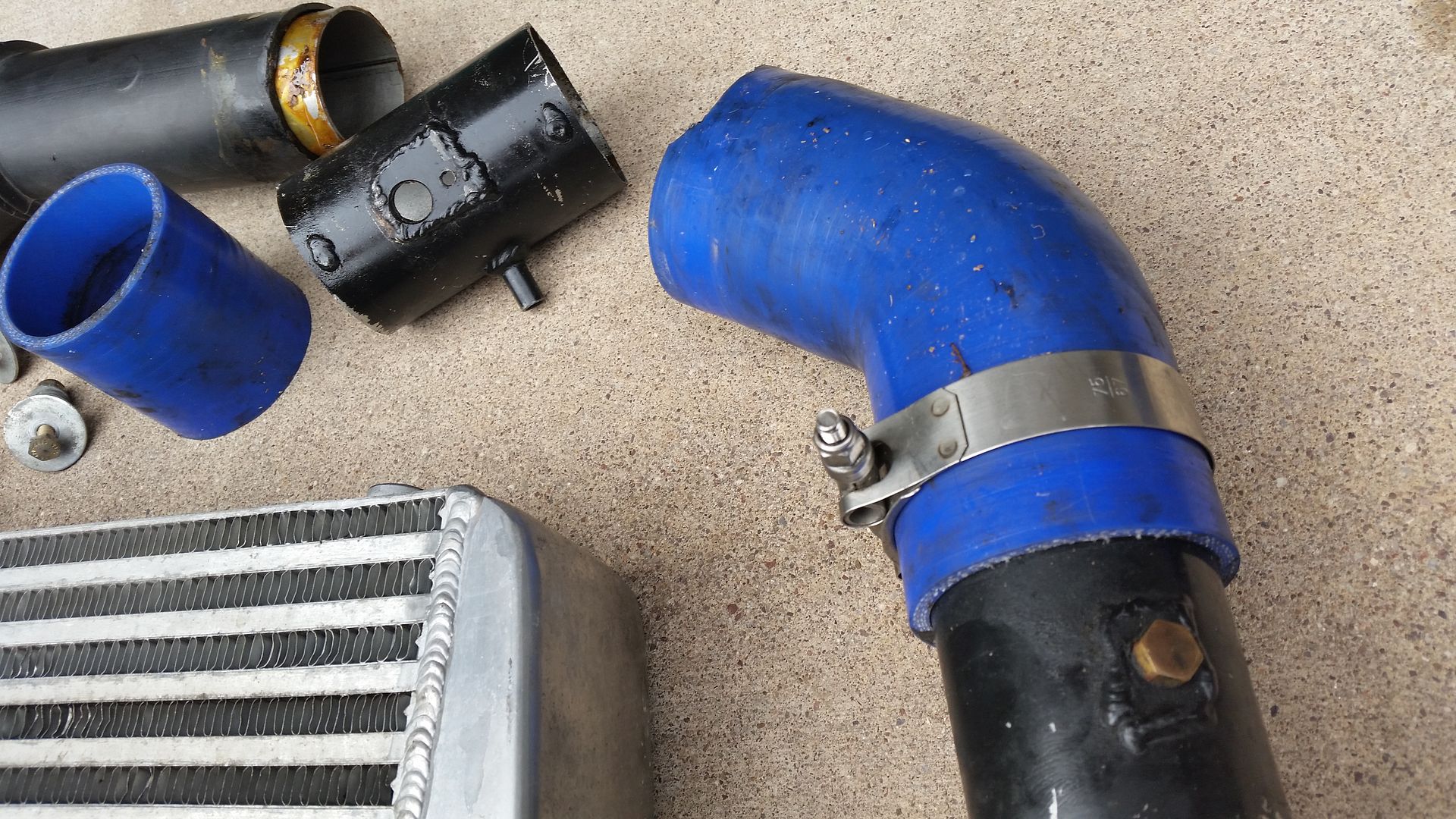 Front: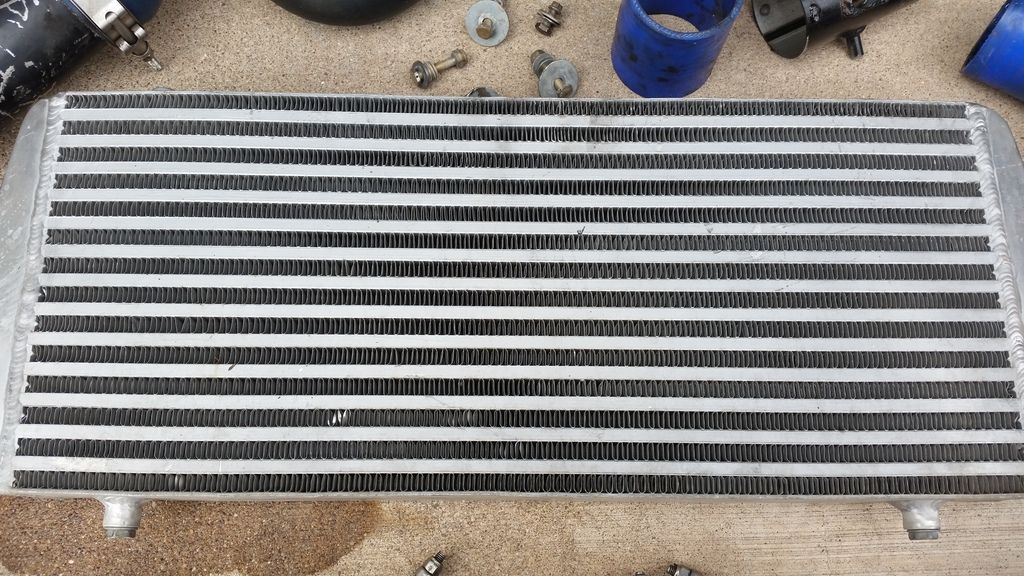 Back: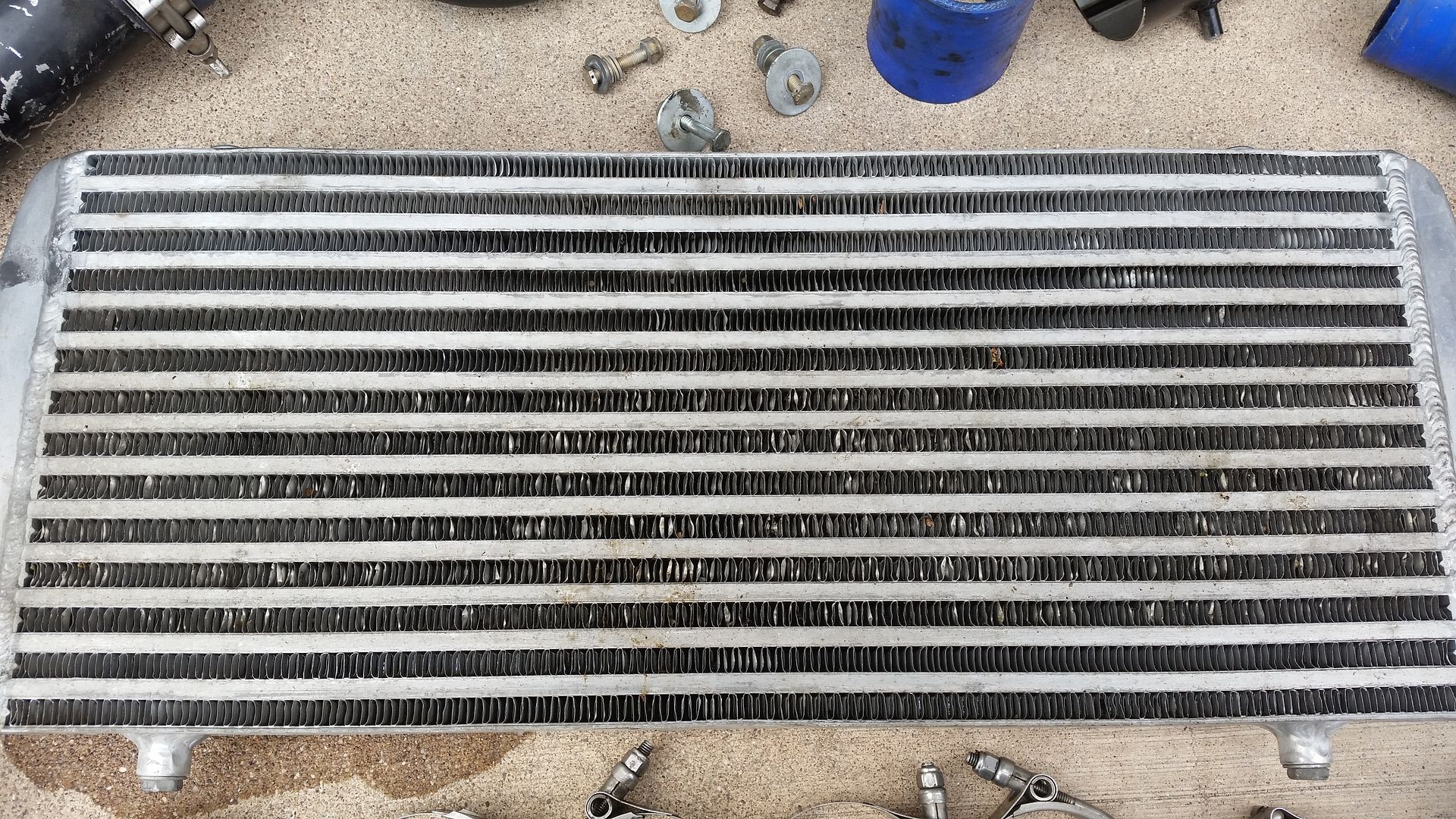 SOLD!!! Forge CBV / BOV assembly
: Originally sold by VIVA Performance, includes yellow spring (installed) for a tuned computer producing higher than factory boost; also includes green spring (softer) for a factory tune. These are easy to swap prior to install. Everything is in great shape – I only had this installed for about 5-10k miles.
SOLD!!! Snabb Peformance Turbo Intake pipe
: excellent condition all around. I am including my factory PTC element, already modified and installed into the silicone. This way you won't have to cut down yours, and can keep it in case you eventually return to stock. You will reuse your factory clamps on the turbo and the MAF sensor body. Everything else you need is included.