I was browsing the Corvette Forum and stumbled upon a thread that asked owners to post up their locations on a map to track clusters and all the fun stuff. Thought to myself that this would be a cool tool for us to have so here it is folks!
http://bit.ly/1vujbOt
If you like, post up where you are or simply lurk to see where all other P2 R folks are!
EDIT: So it seems this is really getting some traction! One request...
please be detailed
! To be accurate without dashing out too much private information please provide the following...
First Name, SS username, year, color combo, SR or VR, transmission. In Location, only put City and State.


Here is mine for example...Humza (volvosRus) - 2004 Black/Nordkap S60 R MT
Instructions
- Click the link provided above
- You don't need an account to submit a response
- Add your location by hovering over
Additions
, then click Add Marker - Simple
- If you have a VIDA/Dice, please add that into your info

- Here is what I added. You can choose to detail it however you want. Submit when done. NOTE: Click Submit only once as it takes a few seconds to complete your application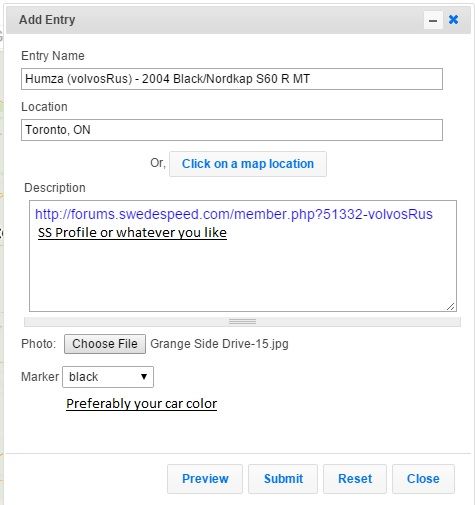 Let's see where we can go with this! Here's how the C7 Vette Owners Map looks like with hundreds of submissions!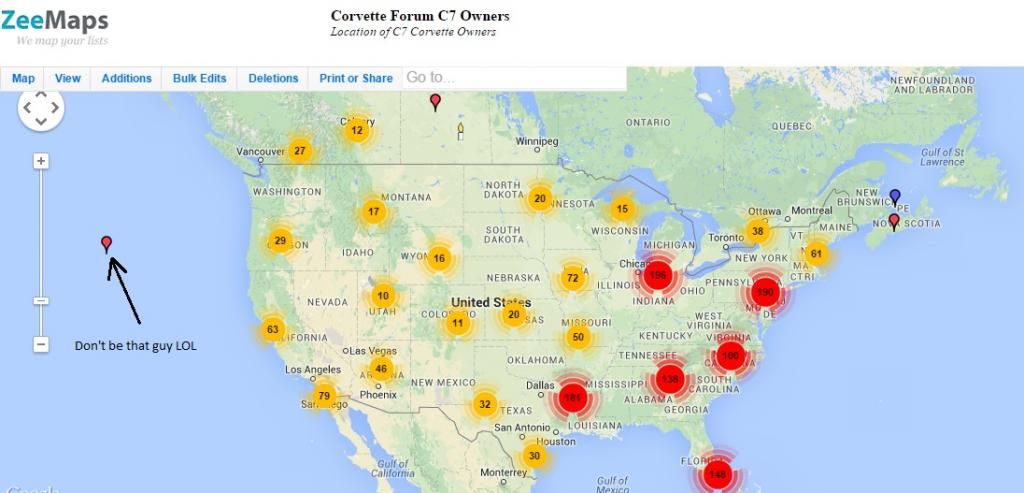 Cheers,
Humza