Discussion Starter
•
#1
•
Ok so I guess I am going to consolidate my 142 into a single thread. I'll break it down into categories of what I want to achieve. There is no time constraint per se so that's a plus.
Fortunately I can wait out any technical difficulties as they pop up. So here we go. :beer:
Suspension
I've been dabbling between a higher Rallye stance (as some of you may have seen) and the other half of me wants a slightly lowered stance. I can say this much. I want the wheels to have a flush appearance with the rear fender lip and wide steel wheels with a negative offset. I have two examples that I can cite for each of these options.
For Rallye my options are:
- +50mm rear 5" coils
- +25mm front 5" coils
- Height adjustable spring perches
- Adjustable Panhard
- Adjustable Torque rods
- IPD Sways (already on vehicle)
- +50mm GAZ adjustable rear shocks
- +25mm GAZ adjustable front shocks
- Weller steelies 16x8 (5x108) ET 0 to -10
- Cooper Cobra P235/55R16 OWL
- Rebuilt and upgraded where possible remaining suspension components
Example (this vehicle is +50mm out back and stock height up front on P235/60R14):
View attachment 37889
View attachment 37897
For lowered option:
- -60mm rear 5" coils
- -100mm front 5" coils
- Adjustable panhard
- Adjustable torque rods
- Height adjustable spring perches
- IPD Sways (already on vehicle)
- GAZ adjustable rear shocks (travel undetermined as of yet)
- GAZ adjustable front shocks (travel undetermined as of yet)
- Weller steelies 16x8 (5x108) ET -20 to -30'ish
- Undetermined brand P205/55R16 (would love OWL but not sure this size has OWL options)
- Rebuilt and upgraded where possible remaining suspension components
Example (P195/50R16 lowered 60mm rear / 100mm front):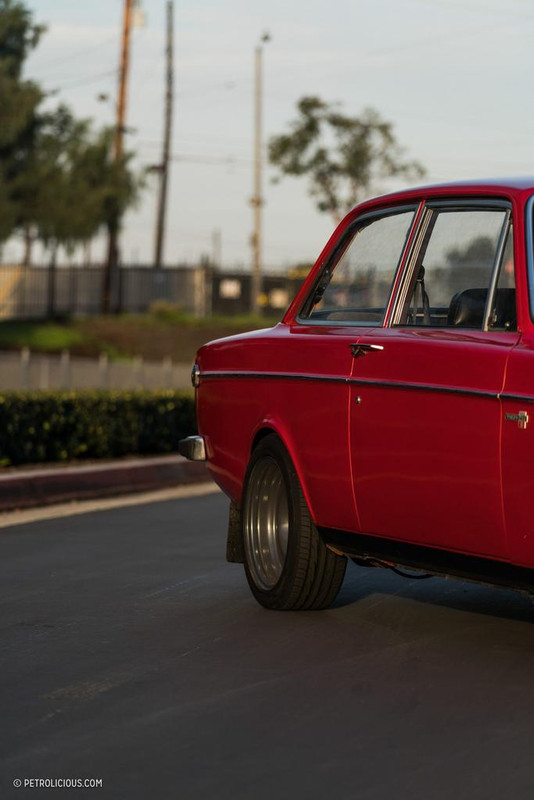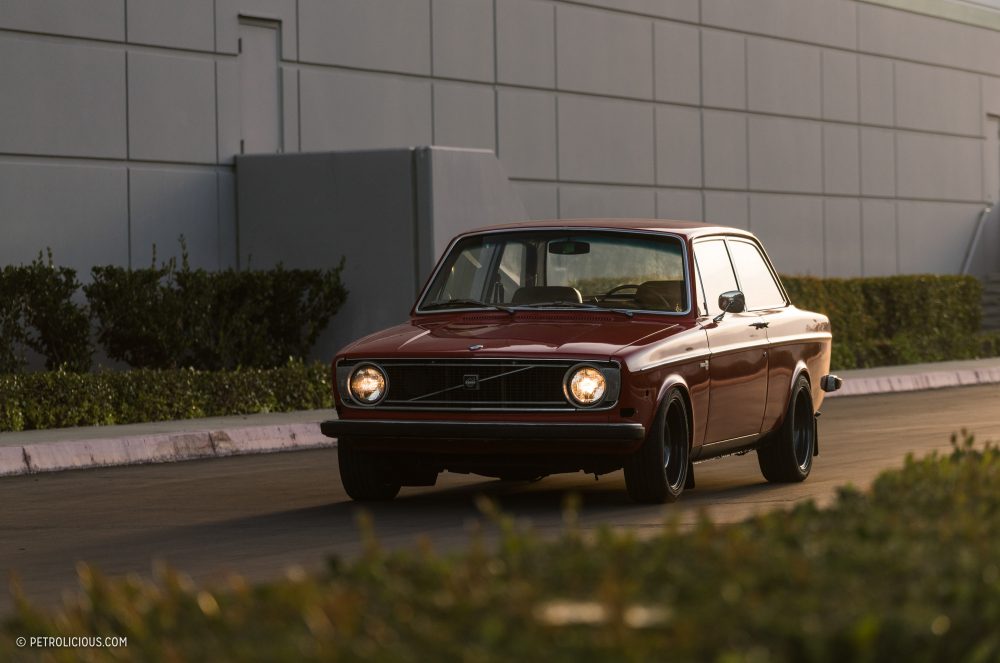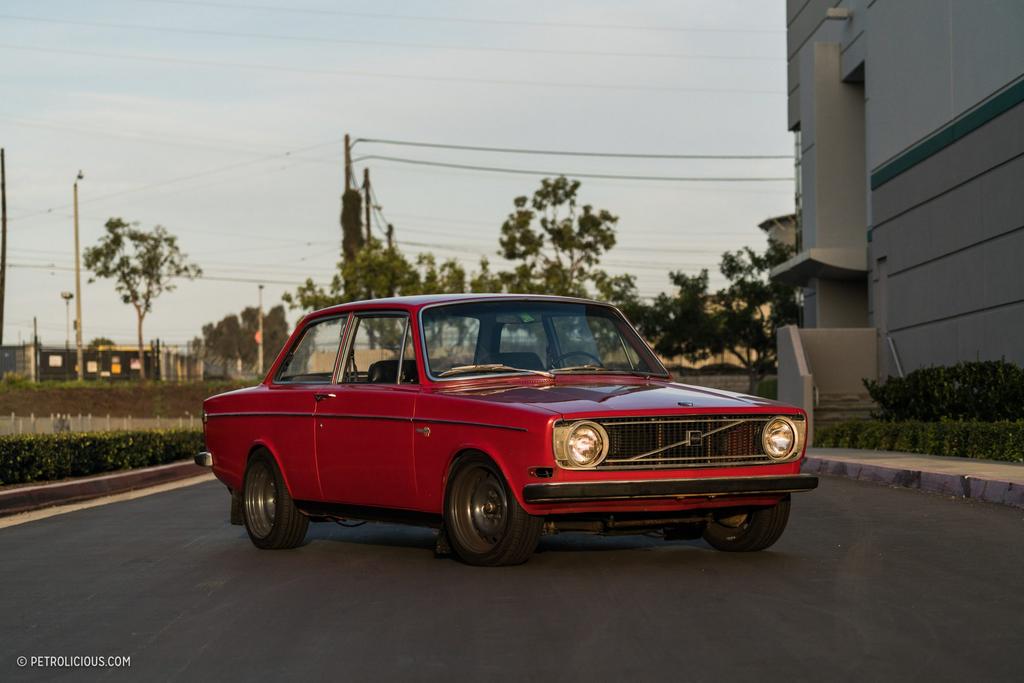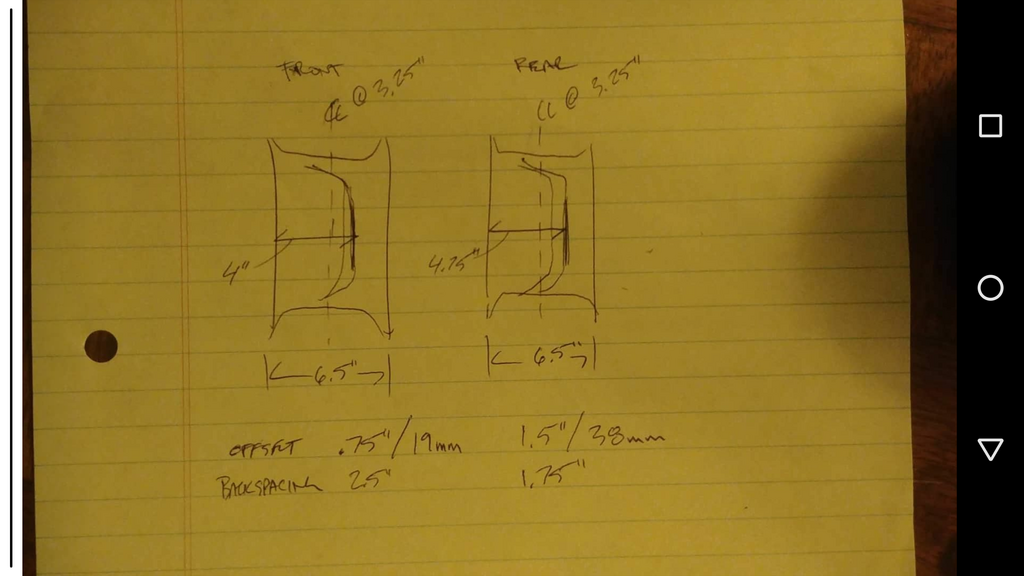 ECU / Electronics / Upgrades / Mods
I'm way past my lower appendage in trying to figure out the electronics and how I want that to play out. So far this is what I am planning:
- Rallye cluster (being rebuilt by Roger) with custom warning lights + Lambda and split out turn signals
- Two aircraft instruments that monitor oil temp / ambient air temp / Duel Fuel-Air ratio
- Arduino Rallye Cluster control including the aircraft instruments
- Megasquirt ECU (MS3X)
- Speedhut GPS speedbox for Speedo (custom made speedo with cluster end Volvo and Speedbox end GM or Ford)
- Bluetooth / Aux / preamp output modified Volvo FM / 8-Track radio (yes I want 8-track options
)
- Raspberry Pi Android Auto with 7" Touchscreen
- Front / Rear Fogs with dash indicators
- Heated Seats
- Rear shelf A/C (Most likely vintage air)
- Convenience turn signals
- Backup camera
- TPMS
- RFID door lock/unlock and immobilizer
- EPS steering column
- Intermittent wipers (maybe...maybe)
This is how I see the layout for this.
Engine sensors --> Megasquirt --> Arduino --> Gauges --> Pi (another option being GPIO thanks to 142Guy)
Only reason I want to send that data to pi is to have options such as having additional engine data present if I need it. There's a guy out there who has a python script taking engine data and basically assembling it into a trip computer of sorts.. I'd like to have that data available even if I don't use it immediately.
Pi will handle audio, GPS, Backup camera and whatever else I'm able to do.
Engine / Transmission
Definitely looking to get as much as I can out of it without it being bad mannered. I'll even look into going the Turbo route if need be. As of right now all I know I'm set on:
- ITB setup
- Engine balancing and blueprint
- Possible turbo / ITB setup (Turbo seems taboo this side of the pond but Swedes seem to like that option... and I trust the people who actually made the car ).
- If I can work out satisfactory power (180 hp) going the NA route then that is what I would prefer.
- I will probably keep the M41 since any other option out there will compromise the long throw shift and I love having a long throw in this car too much to sacrifice that. It just adds to the charm IMHO.
FYI I am aware that the B20 takes money to achieve high 100's in HP.. This is a known already!
Body
- Full size spare mounted on vintage Volvo roof rack for the Amazon and 140 series (I have the rack already but plan on only using the mounts and having a shop make me a sturdier variation).
- Two one up bike trays for the roof rack.
- Sliding rag top (75/25 at this point)
- Antenna delete
- Spare tire well delete (both sides)
- '67 to '70 grill
- Front corner turn signal delete (just incorporate turns into front parking lamp and each individual side marker)
- Whatever body work and the necessary paint job. (only rust is in passenger spare tire well)
- Front Fogs / Rear Fog
Interior
- Custom center console integrated into where the fuse panel door sits (or better yet flies off after every bump). Will house A/C controls, hazards, defrost, heated seat controls and the 7" touchscreen...and perhaps an emblem of sorts. A/C will be cool only so only a fan speed switch and a temp switch.
- Re-upholstery (unsure on how I want to address seats). Not planning on replacing them but I am open to using a different grade of leather (love me some bison) and perhaps a sportier cushion / upholstering?
- Carpet
- Moto Lita 16" Dished Mk III (medium brown wood)
- Sound deadening
- Finished trunk
And a few obligatory pics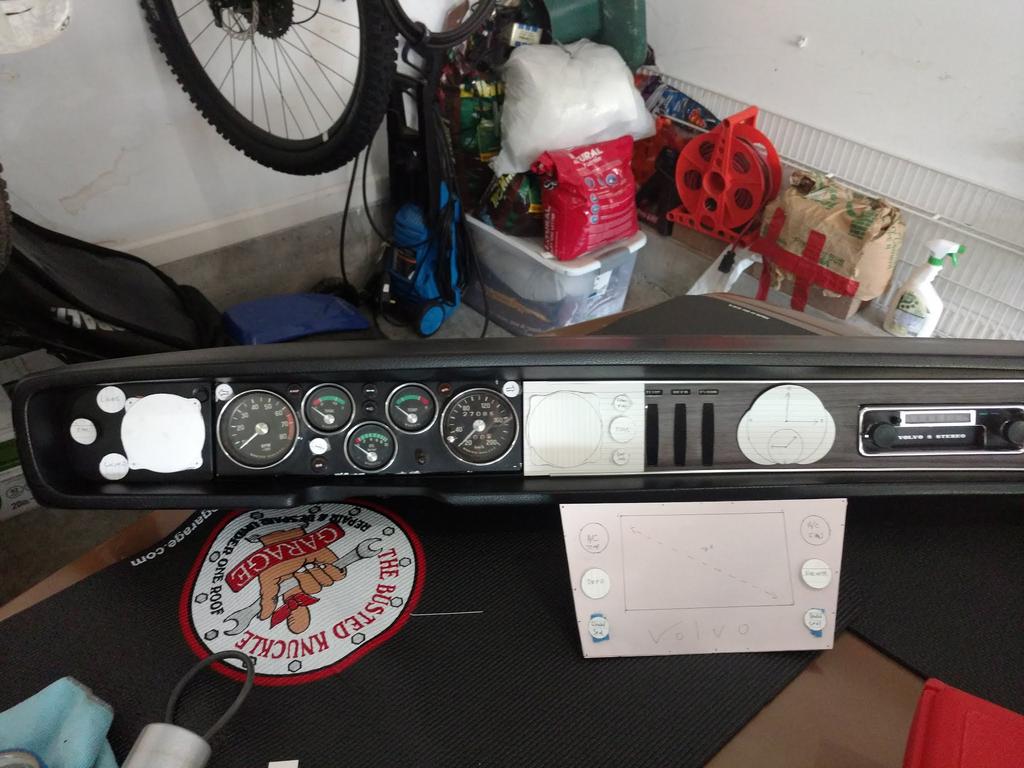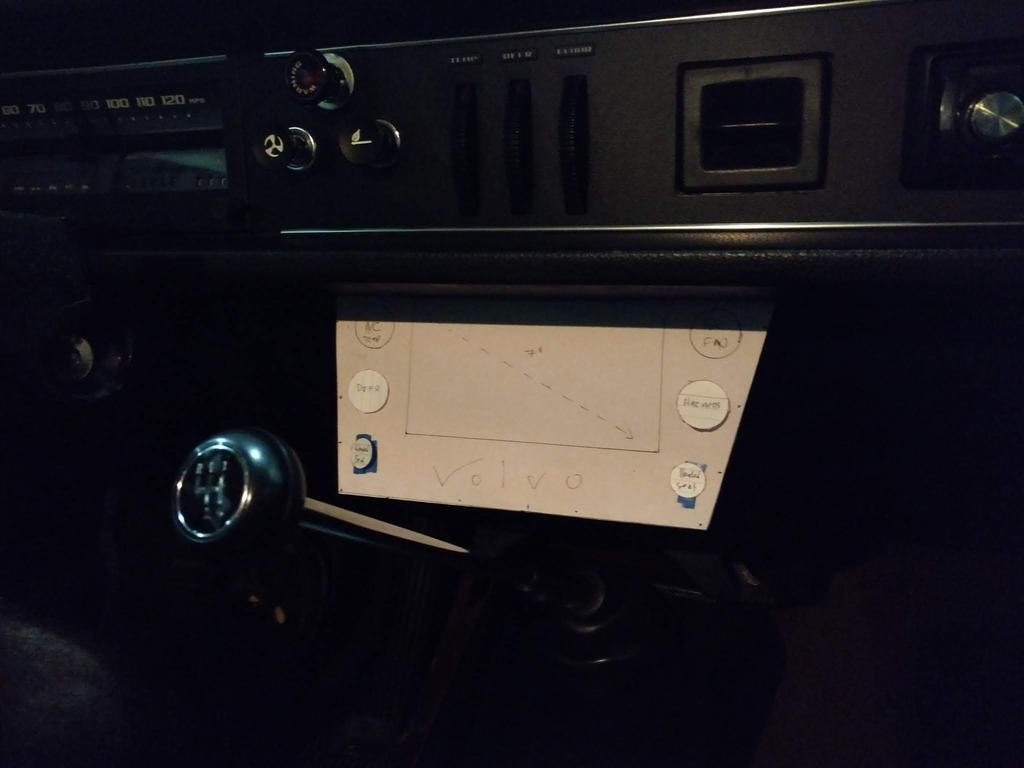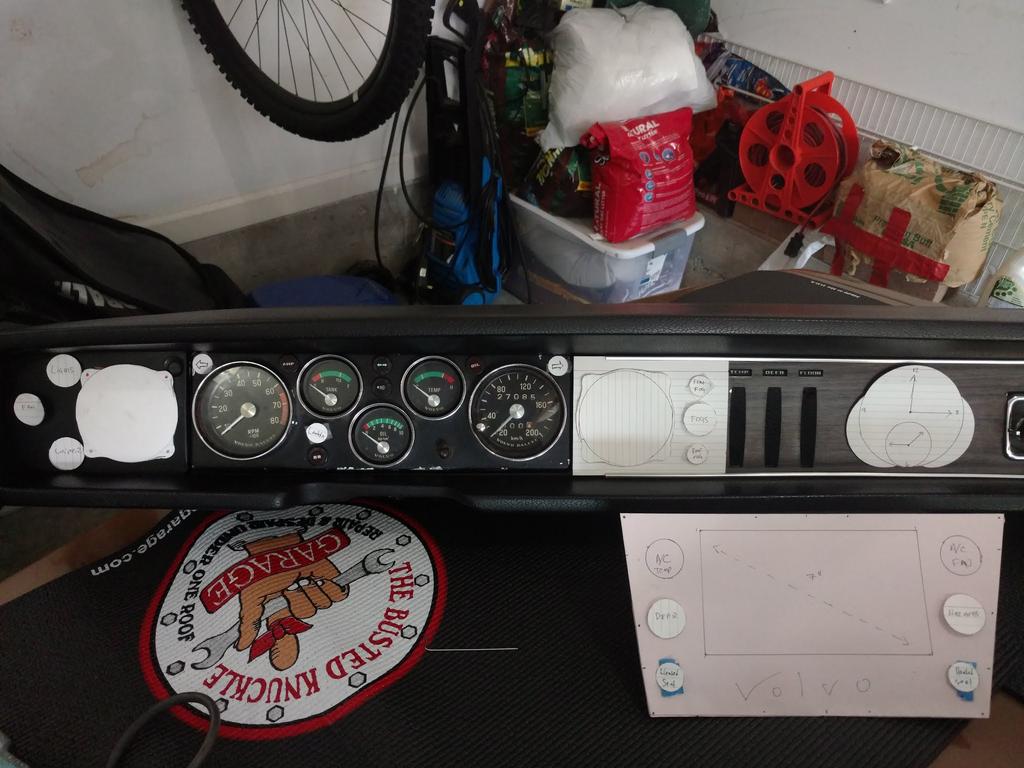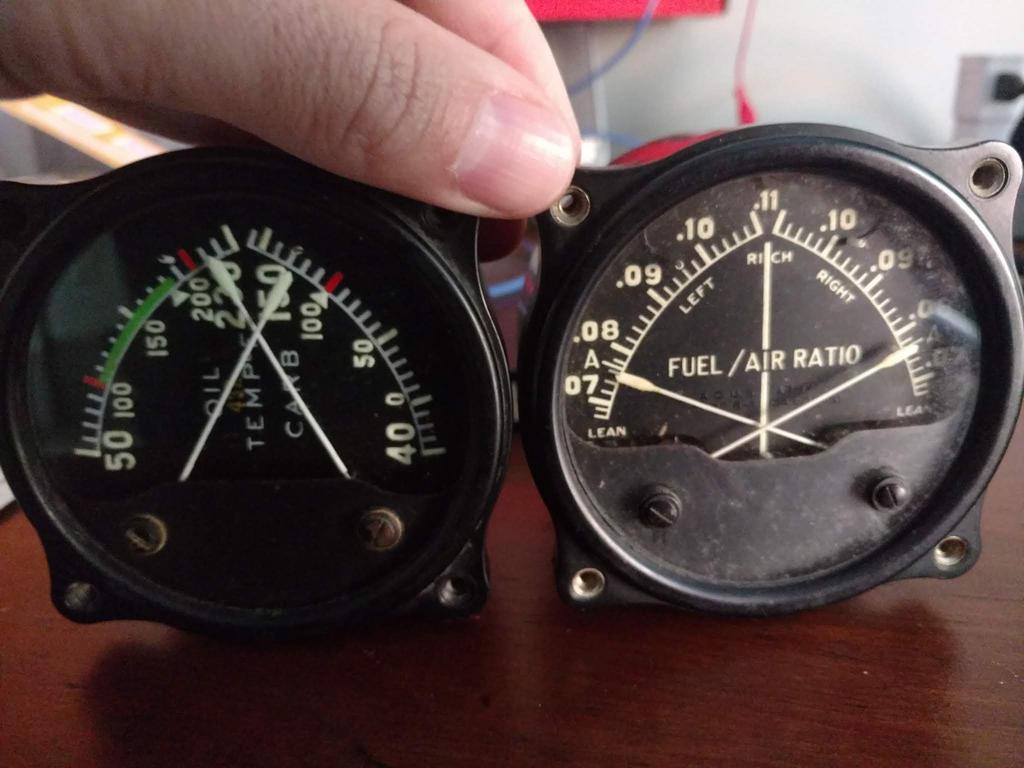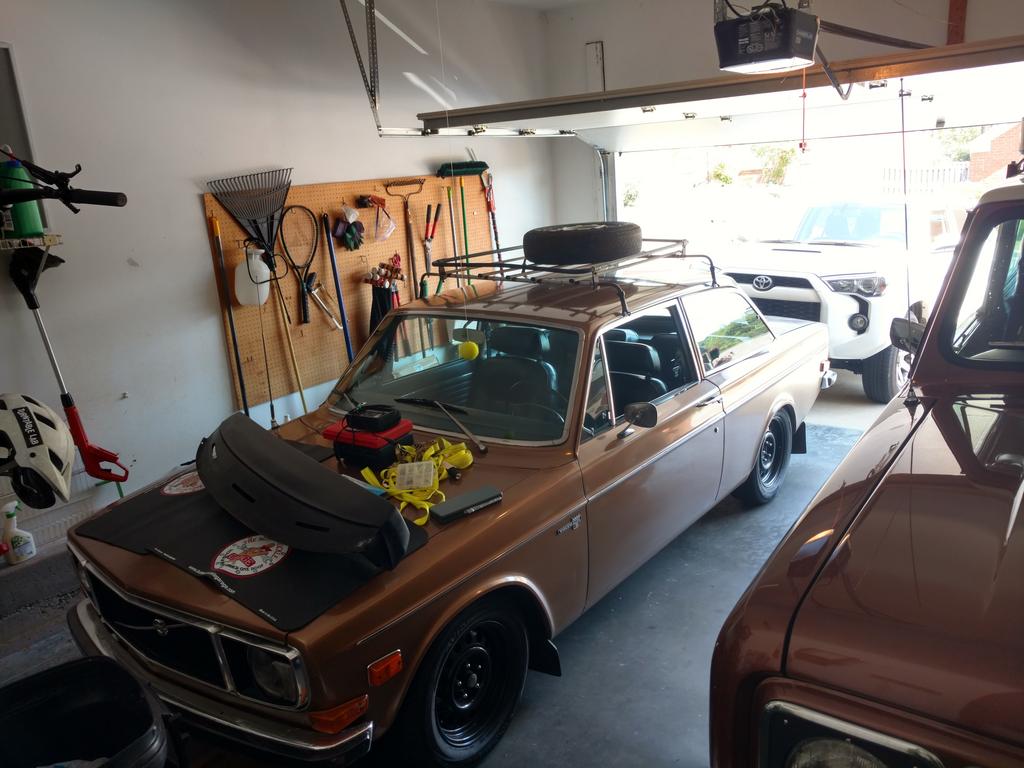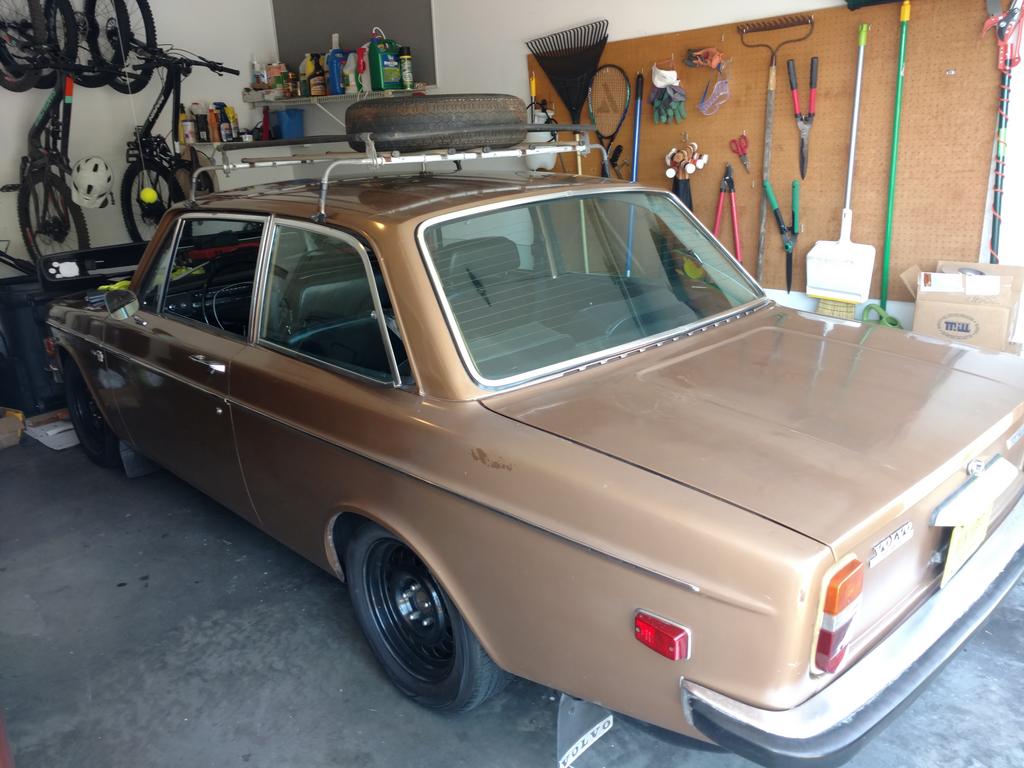 That's about it for now!
-Brandon