Discussion Starter
·
#1
·
I had my first problem with my '02 S60 AWD 2.4T today, I have owned the car for nearly three years and bought it with only 28,000 miles. It has been a great car for my daily commute of +100 miles but this morning it acted up on the highway and I had to have it towed to an Independent Volvo shop.
I had just gotten onto the highway and was cruising along when I noticed a message and a light pop up, the message read "POWERSYSTEM SERVICE REQUIRED" and the battery light came on. A few seconds later a message came up that read " VOLTAGE OVERCHARGE STOP SAFELY", the brake lights came on in the dash at this point, don't remember if there was a message about the brakes. So I pulled off into a gas station parking lot and shut the car off, right before or right after I shut it off it read "CHECK STOP LIGHT".
So then this happened -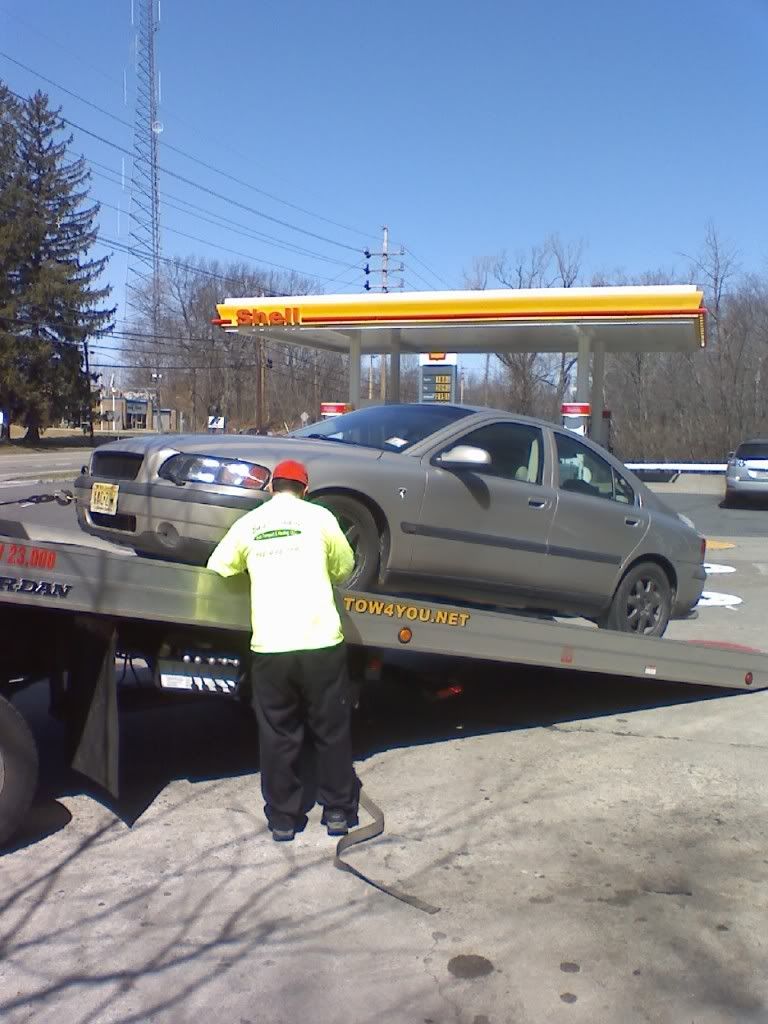 I'm guessing it might be the regulator on the alternator but I was really curious as to what you guys thought. Has anyone had a similar experience with their car, if so what was the problem? I would greatly appreciate any input on this matter. Thanks in advance.
-NJGB