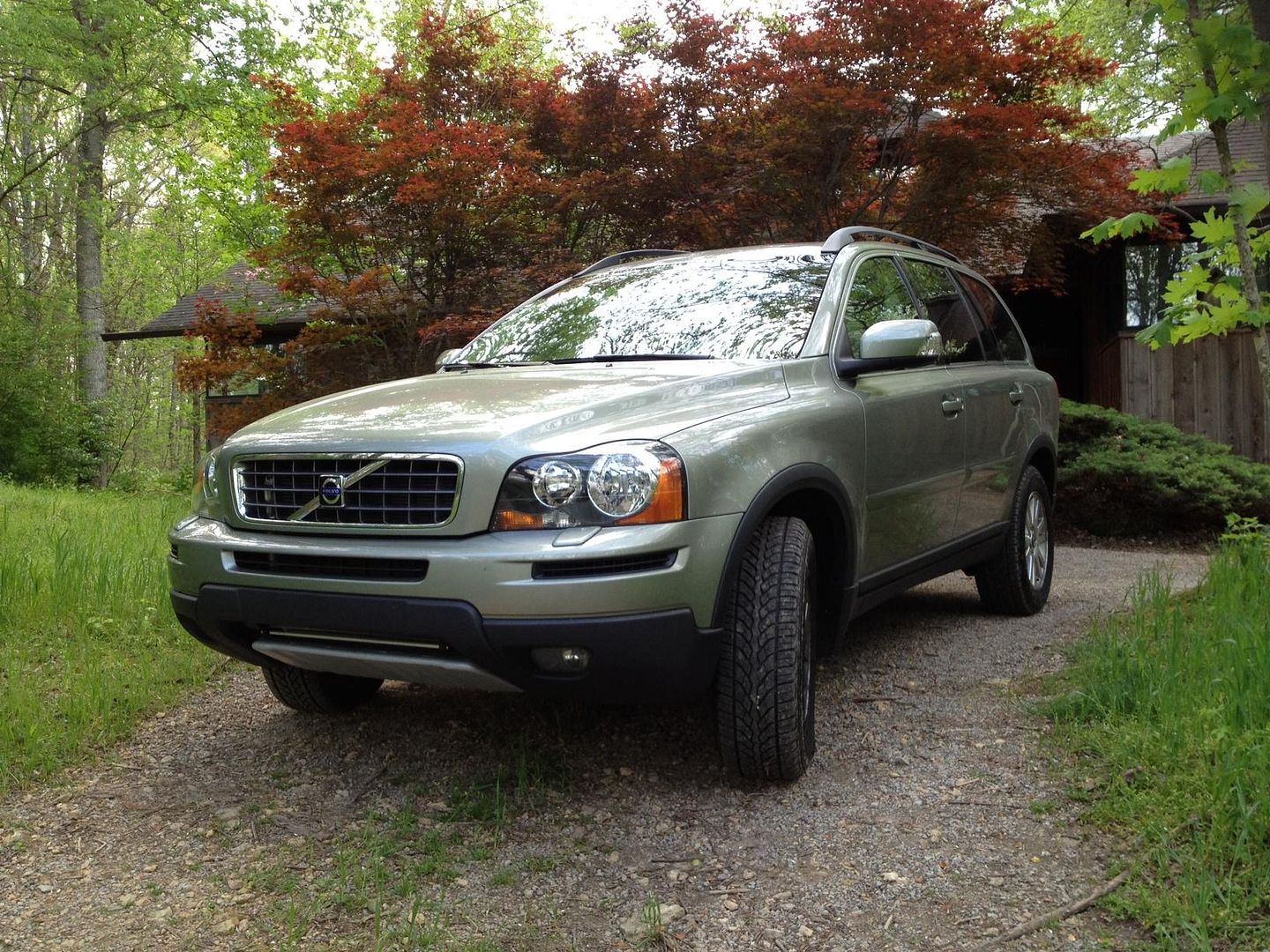 Hi campers! Any of you actually had the opportunity to take your AWD off road or perhaps into deep snow? The photo below is not "deep snow" by any measure,
I'm originally from the snow belt in NW Pennsylvania near Lake Erie, so I know what that is all about, but here in Tennessee for instance, we do get some
treacherous freeze-thaw and iced over sleet conditions so bad that one night I actually donned my ice skates and skated down a state highway, pure ice, and NO traffic.
I have and they are capable up to a point but naturally they do not have the lower range gear case or clearances we would need for serious offroad work.
I'm not suggesting a XC90 be equipped with mudder tires and a functional push bar and Warn winch, lol, but I am commenting on the traction and general
ability to get where you want to go........within reason. No rock crawling here, by the way.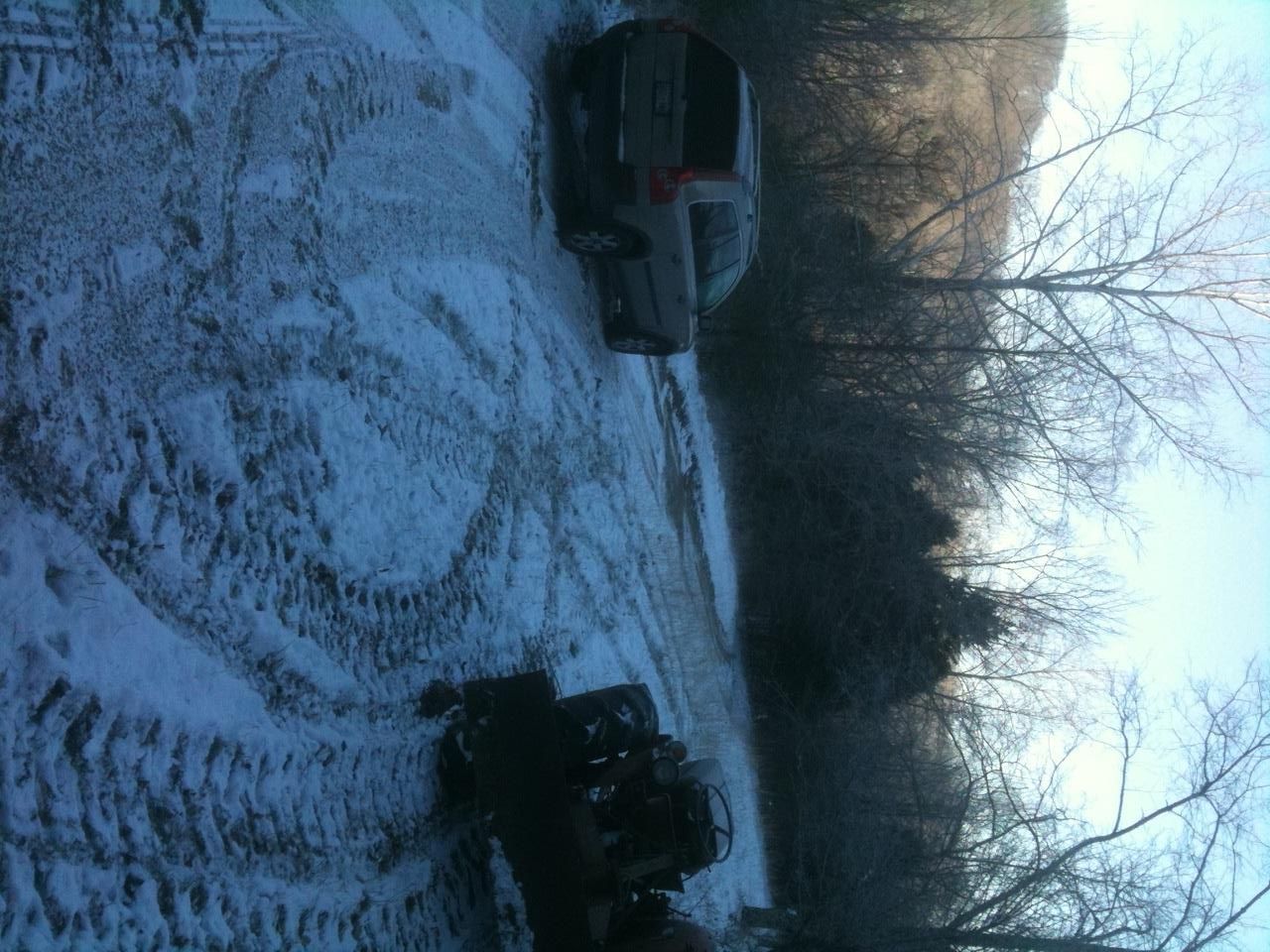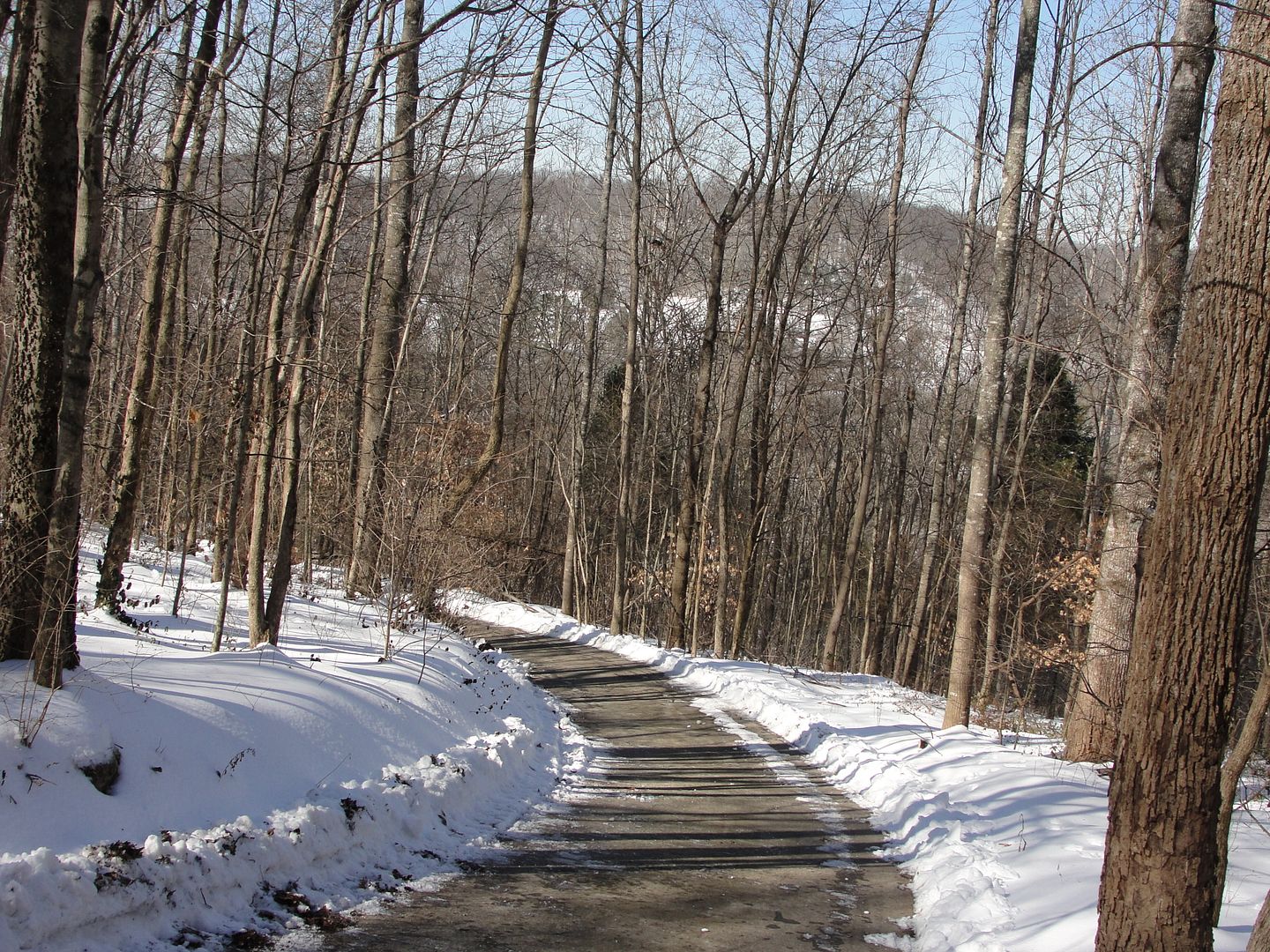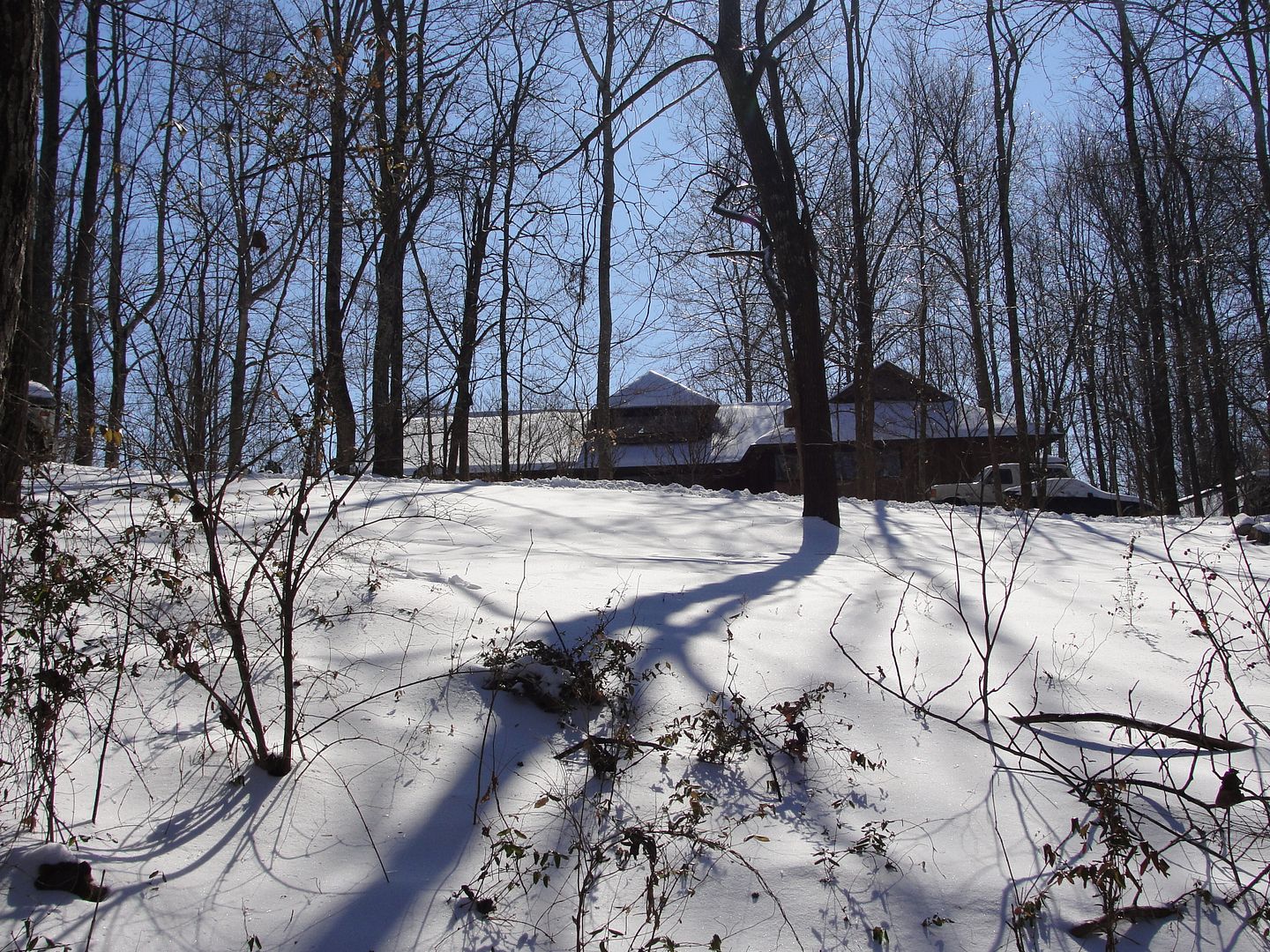 I live in a rural part of the country but work in the city. We often drive way back into the hinterlands for fun, just to get to those special spots that are
good for fishing, picnics, etc. On a few occasions I've taken the XC90 offroad and was pretty suprised.
On one occasion we drove up an arête leading to a transmission line work site and the car climbed the treacherous route in good shape but on the way down
I really got concerned about a runaway slide. All was well, the thing was like a billy goat and I think it was a lot more safe than if I had tried the same thing in
one of our Broncos (I have a 1977 and a 1989 for towing and other uses). The 1989 Bronco, by the way, with the 351W and gearing and rubber, would outpull
anyone in any Land Rover ever built, with the AC on, lol.
Recently I took the 3.2 off road in our pasture which has some areas where I have only driven with a tractor or the Broncos. It never slipped an inch. Since I have
owned a 2.5 and a 3.2 XC90 AWD, I was interested in a comparison between the two. The 3.2 is simply geared lower and in that power and torque range it is simply
unbeatable. You can not use the power or torque of the 2.5 at those speeds, and the lower gear 3.2 just purrs and allows you superb traction and control.
Many years ago I found I could actually drive a 1600 cc Alfa Romeo way into backwoods camping territory due to the traction of the live axle. The cast aluminum oil pan
was vulnerable so I didn't push it but the traction was remarkable and I was able to manuver around quite remarkably around boulders in the mountains of central Pennsylvania
at the time. The XC90 has far more ground clearance and traction but is nowhere near as manuverable.
Where power is needed in offroading or in deep snow is on an incline under slippery conditions. There are occasions where low speed creeping is just not ever going to get the
job done. In conditions like this if you have tires like I have on the Bronco, you can get in the right gear and just burn it, and gain enough traction that you can climb a muddy
hillside, but good luck on the way back down. As a matter of fact, coming back down is so dangerous you would be better off just waiting for things to dry up.
The XC90 has climbed some steep showcovered grades on our farm. I had to use the burn-it technique to get up the hill and I was not concerned about getting back down at the
momemt, becuase the house is up there and my bride was in the car with me, so we had the choice of walking up a 1500' grade at night in the snow or letting the car do the job.
It did not do the job on first try due to the fact that the DSC shut us down dangerously half way up and we slid backwards. The DSC thinks there is a problem so it trys to outthink
the driver. I realized this and shut if off and tried again using my offroad Bronco technique and with the front and rear wheels spinning at a much higher rpm we actually clawed our
way to the top much to the amazement of my bride. I was pretty impressed too, sitting in a leather seat and being able to do that, ha.
So the XC90 is very capable offroad to a point. If you are rock crawling then forget it, you'll burn up the transmission. For getting through wet pastureland to a dove hunt, go for it,
you'll be able to go where a front wheel or rear wheel drive car can't possibly make it. And of course, if you get stuck in a XC90 you will really be stuck, lol.
We had an occasion where our AWD went out and we had to take the car back to get something reprogrammed. During this time the 2.5 AWD would not even climb our driveway without
a running head start. The front wheels were the only ones pulling and it would just spin on the gravel. With AWD we traverse that section every day and never hear the slightest hint of loss of traction.
In the photo below (boat in tow) the XC90 with only front wheel drive being in operation, could not even drive ITSELF up to this point of our driveway without loss of traction and needing a running start.
Needless to say, with AWD we had no problem getting to this point.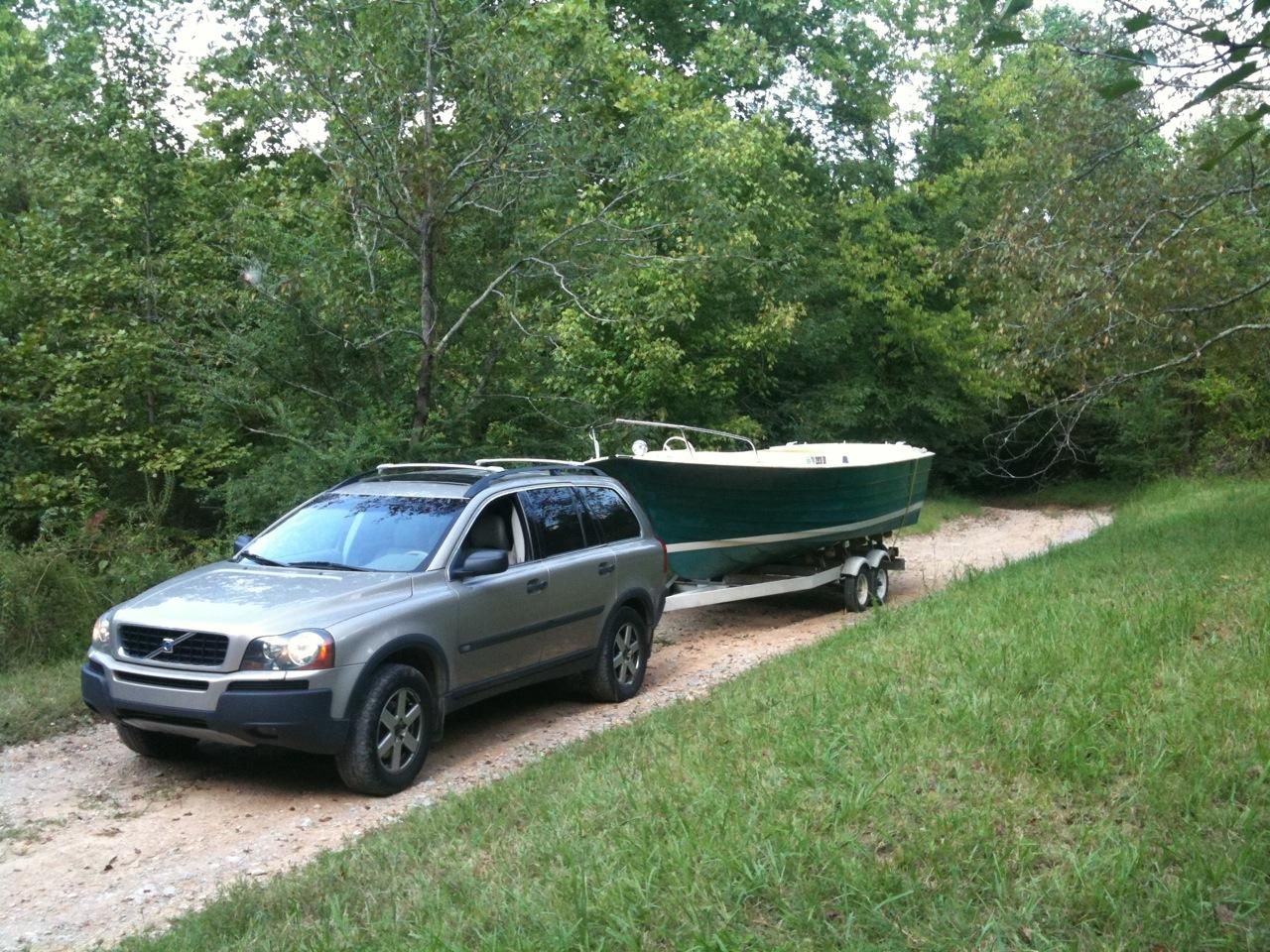 Beyond this point however we did have a problem with the 2.5 and it was showing the limits of what this package could do. The climb was so steep the 2.5 was running on raw low rpm guts with a gear that was
not low enough and it just BARELY made it with foot to the floor and no rpm high enough to spool up the turbo. After two attempts at this we bought the 1989 Bronco for that duty and of course that beast
did the deed without any stress what so ever. With low range the 351W would pull the hill almost in idle, quite an exhibition of what can be done with the right tool for the job.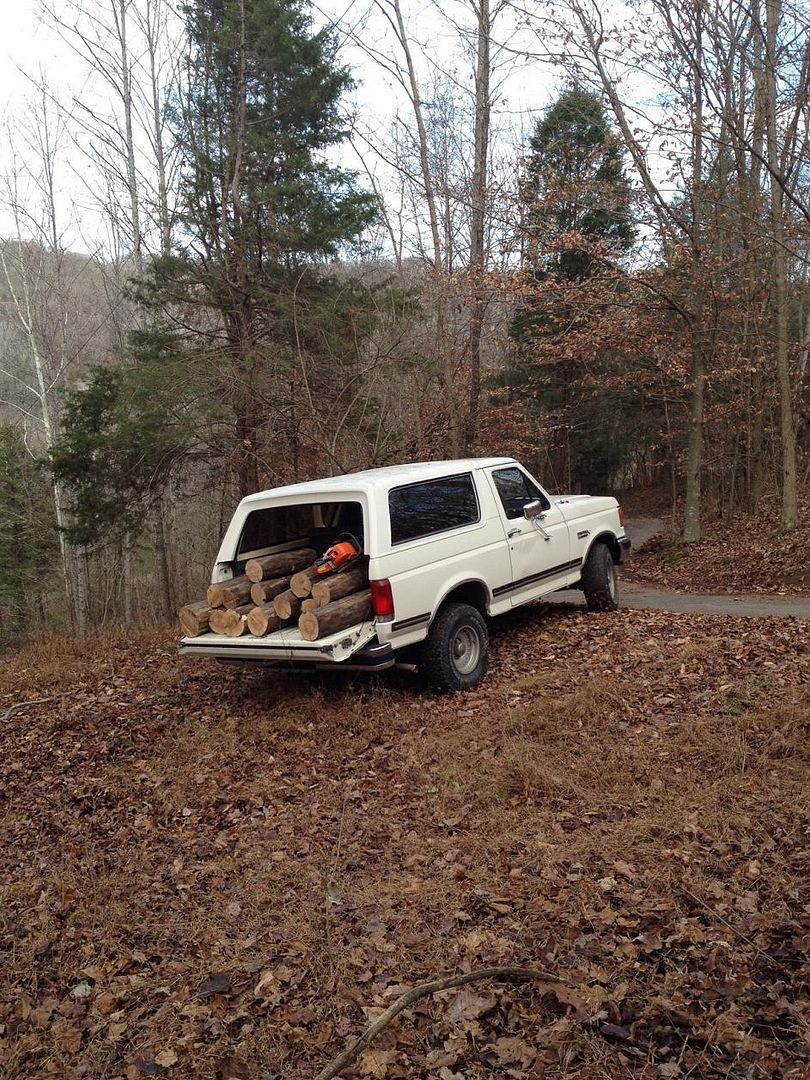 There is a difference between a XC90 and a truck of course, and the XC is no truck. A Bronco is a truck, and this thing is geared so low it can't really maintain speed on the interstate. It's duty is relegated to work around
the farm and also towing the boats for now, and it does those jobs just fine. The XC90 is not an off-road machine, per se, but it has enough capability to do things you could never do with
front wheel or rear wheel drive. I have been quite amazed at just how much traction and control these cars actually have. On this particular occasion (photo below) the car would not climb
the grade and neither would the tractor or the Bronco. Under some conditions nothing would climb that grade without chains so we walked and parked halfway down the hill where you see the car parked.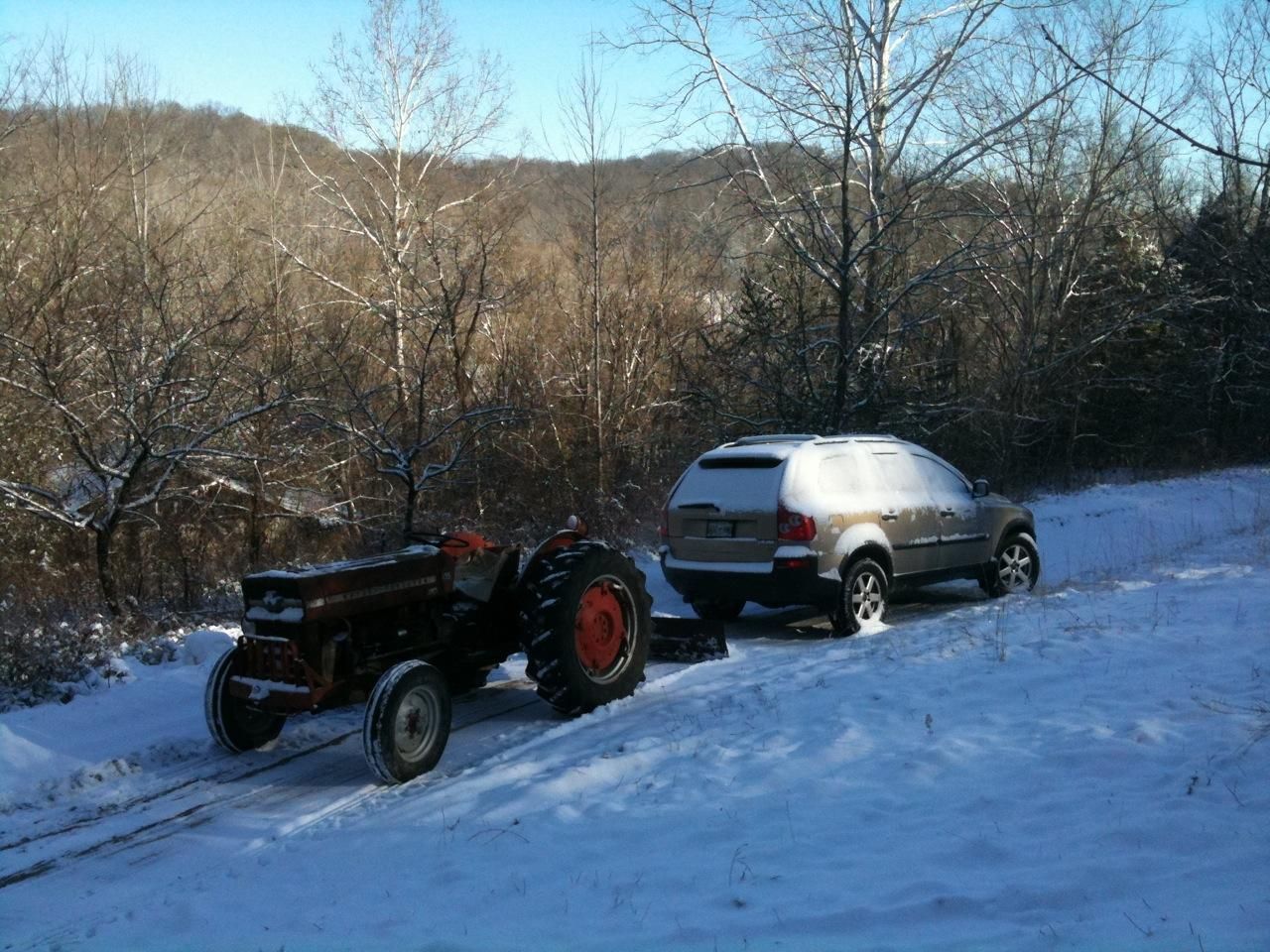 regards,
P