Discussion Starter
·
#1
·
Thought I should make a hello post.
:wave:
Just picked up my first Volvo (first Euro car for that matter). 2006 V50 T5 AWD with 77k miles on it.
Here is the only pic I have of it so far, at the dealer lot right after I signed the papers.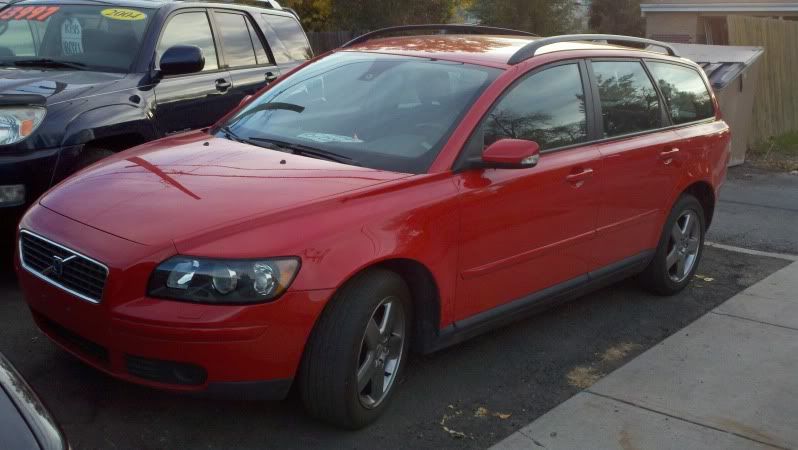 So far I have only replaced the low beam and fog lights with silver star ultras, ordered weathertech floor liners, and ordered full LED bulb replacements (should be fun when they get here). Also ordered a remote/key which I'll have to get programmed. Computer says 3 are programmed but I only got 1.
Things that need to be done, in no particular order:
1. Tires. I have 3 Faulkens and 1 Conti which down to the wear bars. Going to go with Conti DWSs.
2. Tranny fluid swap. I'm sure its never been done.
3. Paint brake calipers.
4. Replace sway bar bushings.
5. Install usb/aux/bluetooth box.
6. Tint windows.
7. Exhaust. Stock is way too quite. I dont want loud but want some sound.
8. Find cover for mirror/sensor. Noticed mine is missing for some reason.
So much to do, so little time and money.