Discussion Starter
·
#1
·
Hi all;
This weekend I bought a 1992 Volvo 240 Super Polar in Italy. I already posted a thread in the Car Lounge, with another screen name, but I thought you could be interested too, so here is a copy/paste from that thread.
Just as the title states, I bought a Volvo 240 Wagon. It comes (once again) from italy and the corrct name is Volvo 240 Polar Super. This trim level included heated leather seats, airco, central locking, electric and defrosting mirrors, 4 power windows, front fog lights, 5 speed gearbox and a B200F engine. This particular one has 3 extra gauges on the dashboard (oil temp, oil pressure and Voltmeter), I have never seen another one like this.
Everything electric works fine, except the rear fogs, there is no rust at all under the car, there is just a small spot near the windshield which will be addressed as soon as the windshield gets replaced. Engine runs strong when it runs correctly, it sometimes has no power so I suspect a MAF problem. I tried to clean it but it did not get better. Could this problem be caused by something different?
The suspension seems to be quite good. I was actually surprised by how it drives, involving and fun. Good cars, made for long trips!
P4C, better pics later.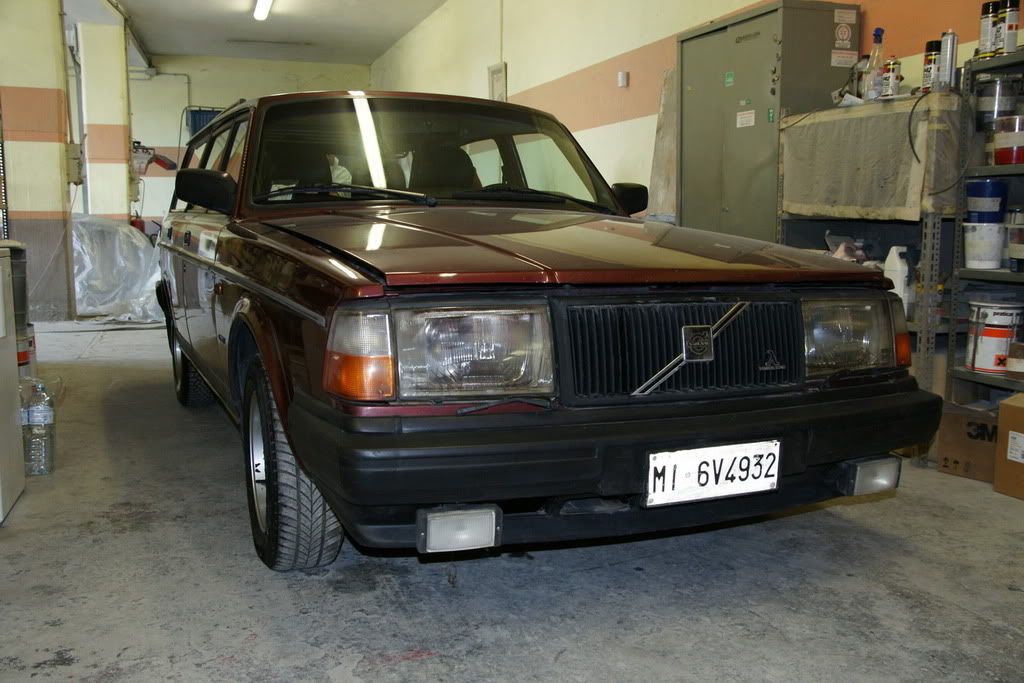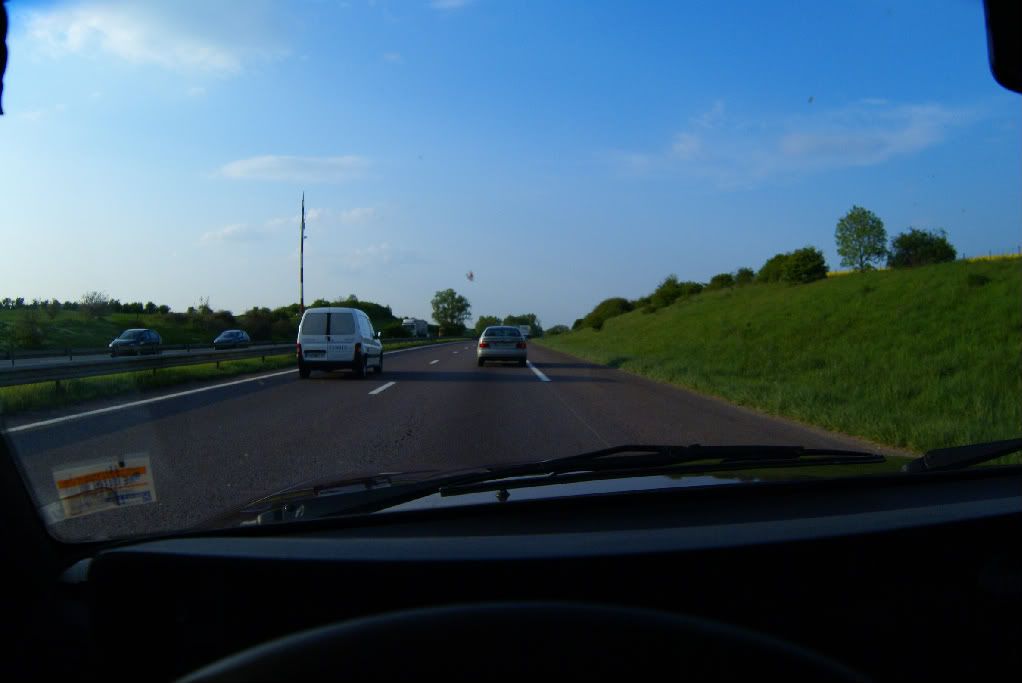 "Random" cars:
SMindustries' "negative" twin?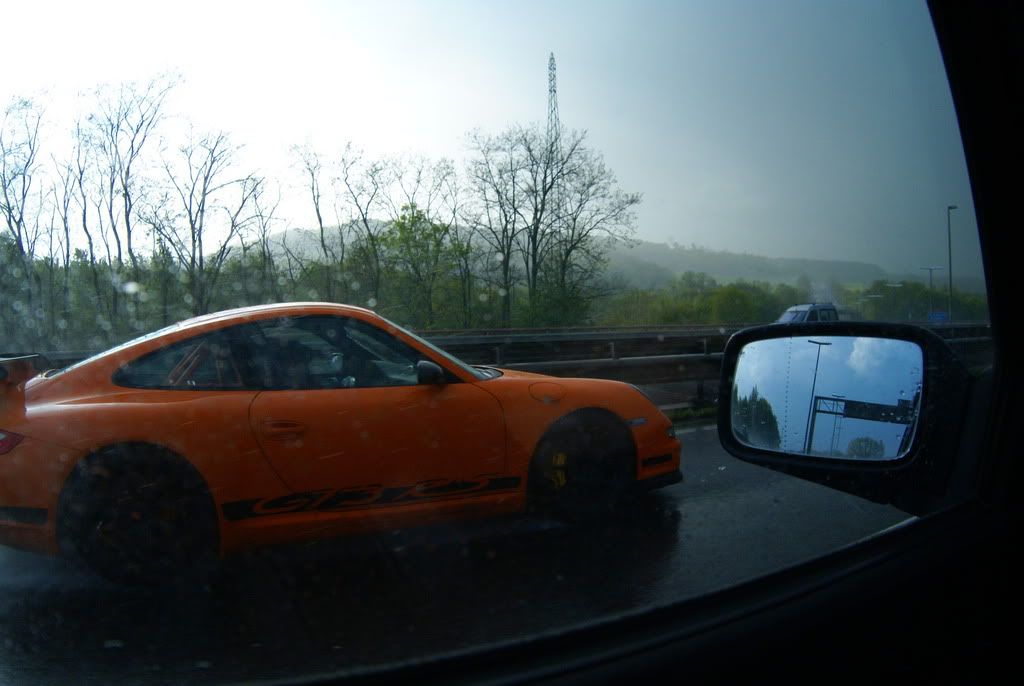 Skittles?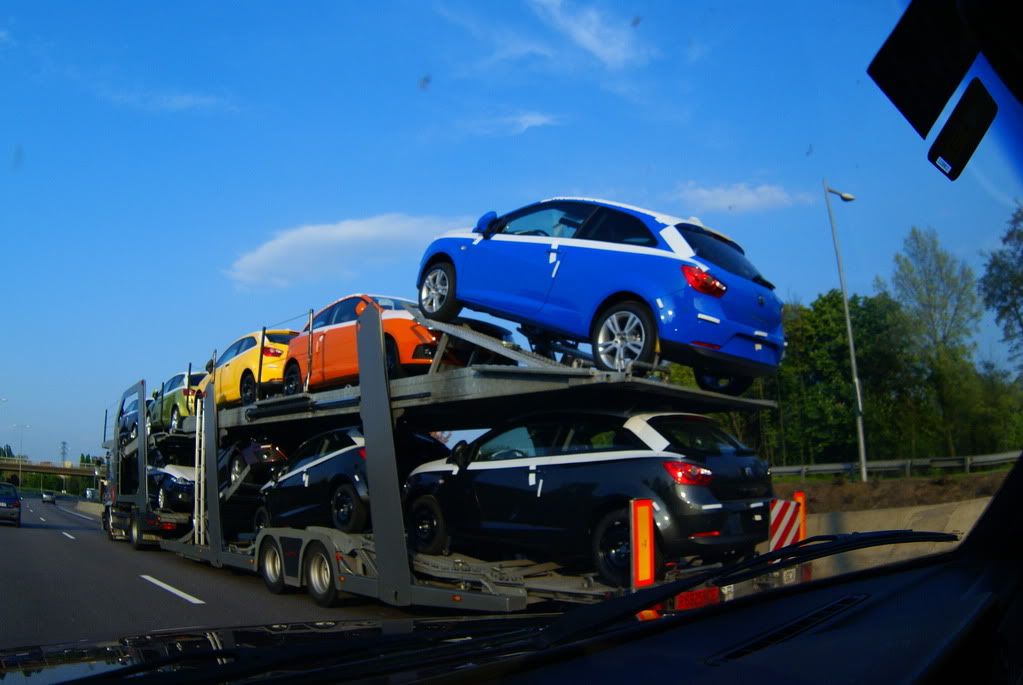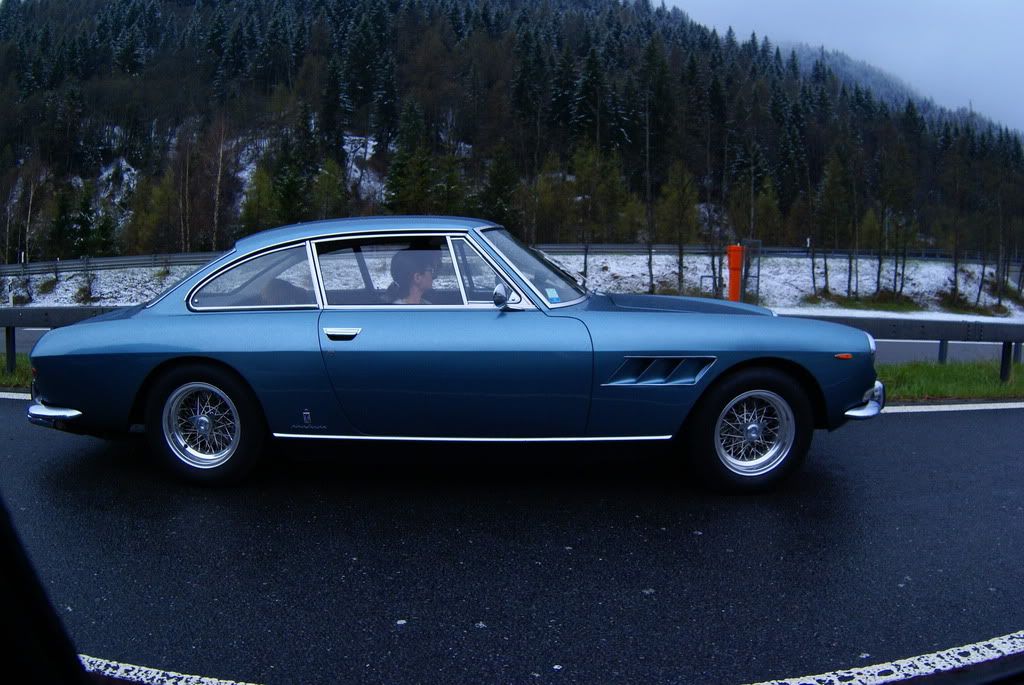 Yep, a Ferrari 330 (64-67, V12 of course) with all 4 seats occupied. Cool sight actually and the sound was amazing too of course. What else would you expect from 4 non-restricted ANSA pipes? Unfortunately the stop and go before the Gotthardtunnel took its toll, I presume from the smell that the clutch let go.
I hope you enjoy!
This weekend the car is getting new tyres and I will try to repair the fuel gauge and check the primary fuel pump.