Discussion Starter
·
#1
·
Hey guys,
New Member here. As I am new to Volvo and this forum I am a member over at clublexus and bimmerfest. So my wife has had a toyota highlander hybrid for the last 3 years and it has been amazing but it has 120,000 miles now and thought it was time to replace it with something new as she has never had a brand new car before. We also go up to the mountains to snowboard a lot during winter so I needed AWD or 4wd. We drove the Infiniti qx60 Toyota 4runner limited among others.
I have been following this car for a while now and we looked at one about 4 months ago and knew it would probably be too expensive, or more than I wanted to spend. Anyway when she drove this car she fell in love and the rest is history. I knew I wanted to lease cause I always lease and knew I didn't want this car out of warranty. Its funny cause I have never considered a Volvo but when I saw this thing I instantly fell in love.
So I know most of these are going for sticker but here was we got. T6 Inscription with vision, convenience, Bowers & Wilkins, climate, Air suspension, Hud, and the booster seat. I was able to get $2,000 off of sticker because it was a demo with 2,000 miles I also saw that when I built the same car on Volvo's website it was about $1,000 more then the sticker of our car. I think Volvo price adjusted after the first build. So my thought was I basically got a demo at $3,000 off sticker. I also looked at all of the cars coming to a few local dealers by me and none of them were equipped how we would have wanted. Is there any issue with owning a demo? I personally don't care because its a lease and its under warranty but just wanted to get your guys thoughts on that. Maybe earlier build dates had quality control issues or something I don't know about.
Thoughts on the car: We absolutely love it, drives great, feels great everything feels really good on it. A couple of little things I don't like. Center armrest is really hard with no padding, (I know really lame complaint). I also really do not like how it always turns Auto stop/start on everytime I turn the car off. Why would it not remember that I don't want it on and leave it off? I know it is easy to turn off but still. I have been reading a lot of posts here and am experiencing some of the same issues as other users.
1. with certain bass frequencies the drivers door rattles like crazy and sounds horrible.
2. sometimes when I open the car door multiple time the infotainment screen turns on for some reason.
3. sometimes my menu button on the steering wheel works and sometimes it doesn't.
4. Sometimes in between gauges will display media that is currently playing and sometimes it doesn't.
I know these are what seem to be all software issues and I hope they can be cleaned up with an update coming in November so I am not to worried about it. Overall love the car and really happy with this thing (Oh yeah so is my wife)
I did put a wrench in the glove box just in case something weird happens so I can disconnect the negative terminal to the battery. Where is that battery by the way? Looked in trunk area and couldn't find it.
Let me know your thoughts or ideas on our new car!
[URL="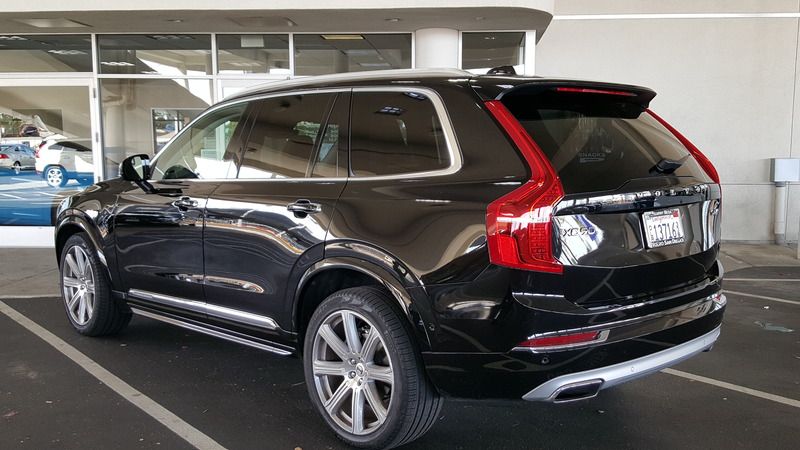 [/URL]