This is my Volvo metamorphosis thread
Nine years ago today, my car, a 2004 S60 Turbo, was born at the factory in Ghent Belgium. I bought this car fresh off the boat in November of 2003.
In the past I had driven an S70 rental car for a couple months and loved the seats and the ride, but I was never a fan of the older Volvo styling. However, with the advent of the new S60 they finally had styling that appealed to me. So after a brief test drive of the new car, I was hooked.
At the beginning, I just wanted a nice comfortable car that would win in a head-on collision with a BMW. And, for the first few months this was fine.
By chance while looking into stereo system upgrades, I came across Swedespeed. And like crack cocaine, I was instantly hooked and logging in regularly. Most of the mods made to my car are the eventual consequence of participating in this forum.
I can't really remember the exact sequence of my mods, but I am going to try to present them in chronological order.
Stage 0 (as in brand new)
Here she was the first night home, all shiny and new.
First order of business, stereo upgrade:
Put in an Alpine head unit, two amps, replaced all speakers with Boston Acoustics Rally series, and added a 12" enclosed sub. Also added an Alpine GPS nav and XM radio.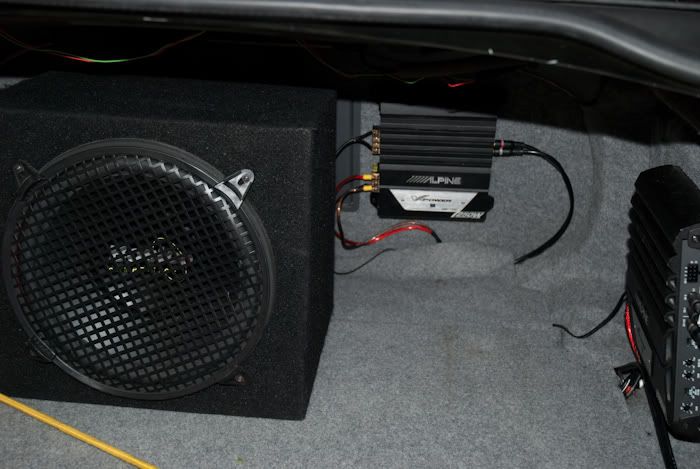 Later added full sound deadening liner to car (similar to Dynamat) on the doors, floor, and trunk.
Deitz CAN BUS reader. Interface for capturing can bus signals. Allowed steering wheel controls to work with aftermarket radio; volume controls, track skip, speed signal for GPS, reverse signal for rev camera, dimer signal for stereo lighting