Discussion Starter
·
#1
·
For the past couple of months I have been planning and buying parts for my quad exhaust set up on my 2004 SR.
I finally found a place that would do it for me after I continuously went to a different place and kept getting played around.
When I first bought the car, I ordered the EST down pipe when they were having the sale with free shipping. (couldn't pass that deal up)
(Xbox Controller was in there for a size reference)
And when it was installed...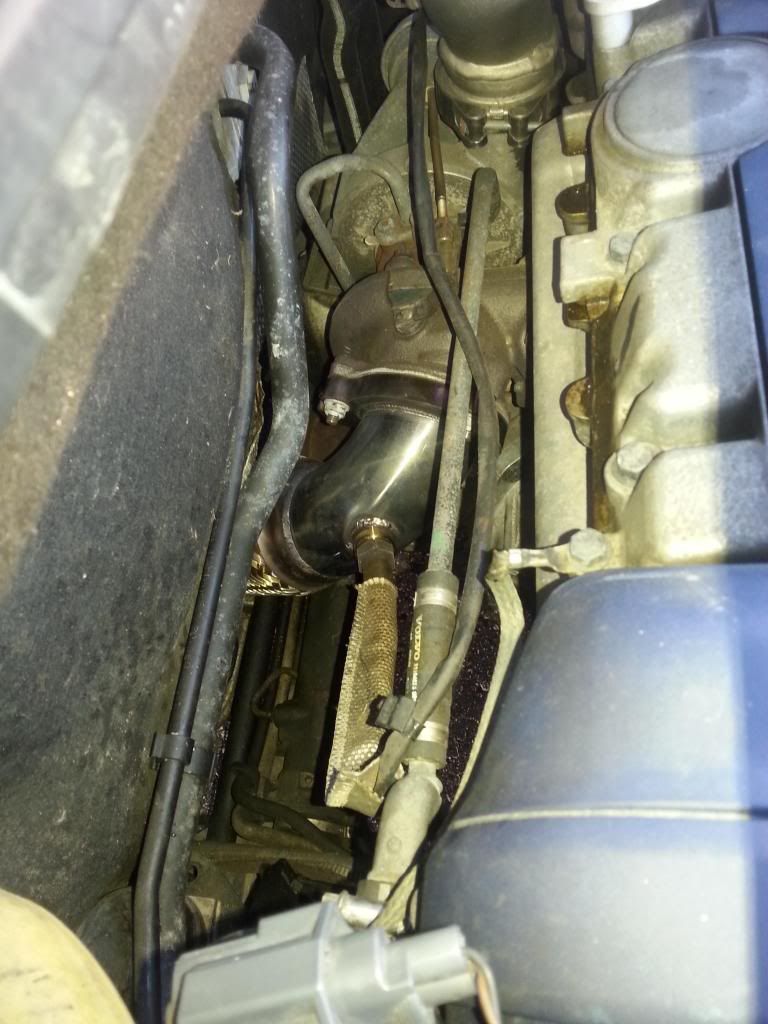 After the DP was installed, it went from the 3" DP to a 2" straight pipe exhaust.
I always wanted to do the quad exhaust since the day I bought the SR.
So I started planning and buying parts.
I bought the tips, resonator, and panel all at the same time.
I took the panel to my local body repair shop to have them color match and paint it.
I ordered the tips off of eBay, the resonator from Summit Racing, and the panel from CarbonFiberWorks.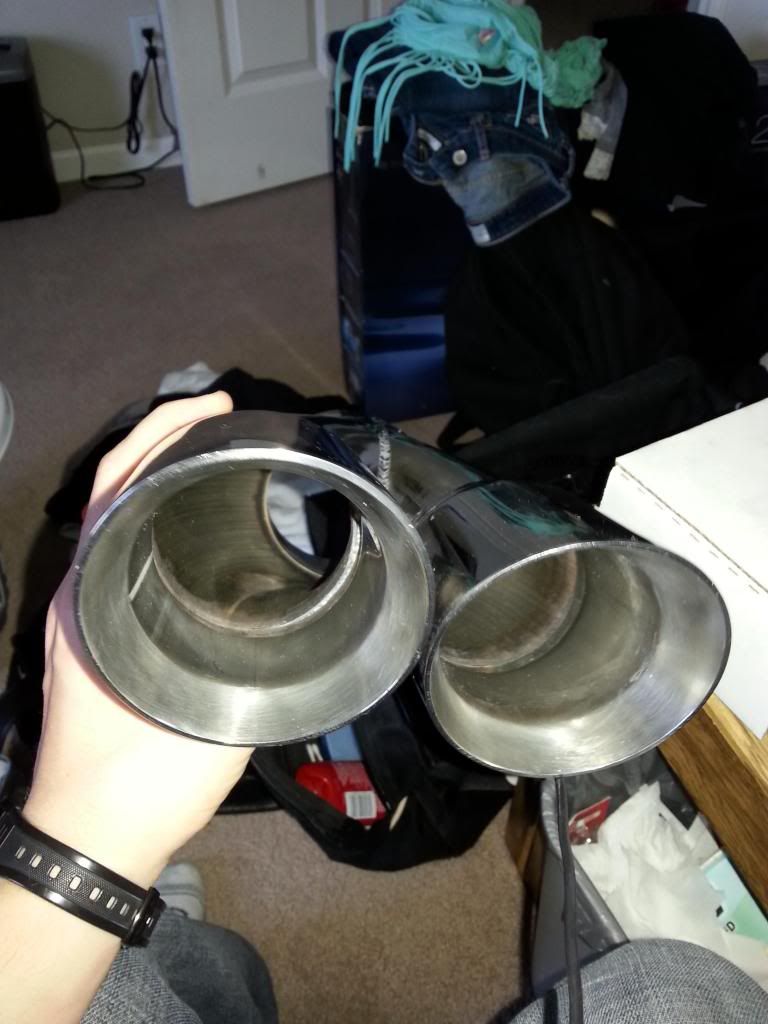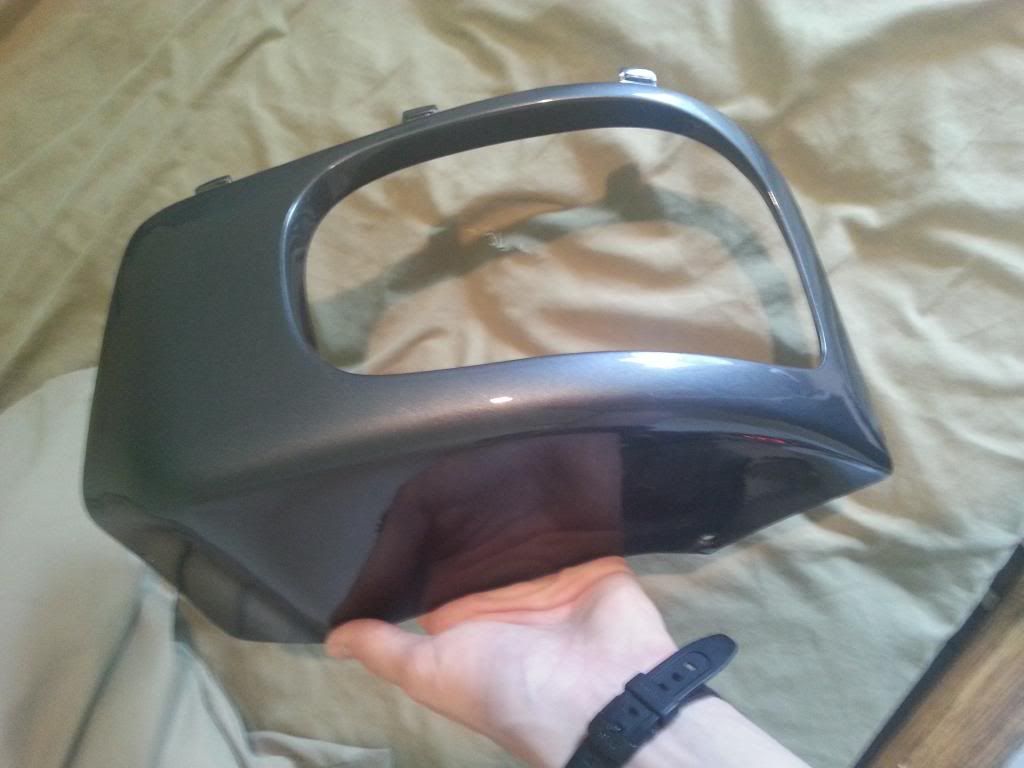 After I had all the parts, I had to start getting the bumper ready for the panel and exhaust to fit into.
I took off the old panel, removed (by dremel) the splash trim on the passenger side of the bumper to match the drivers side, removed the metal piece that the tow hook screws into, and then put the panel in.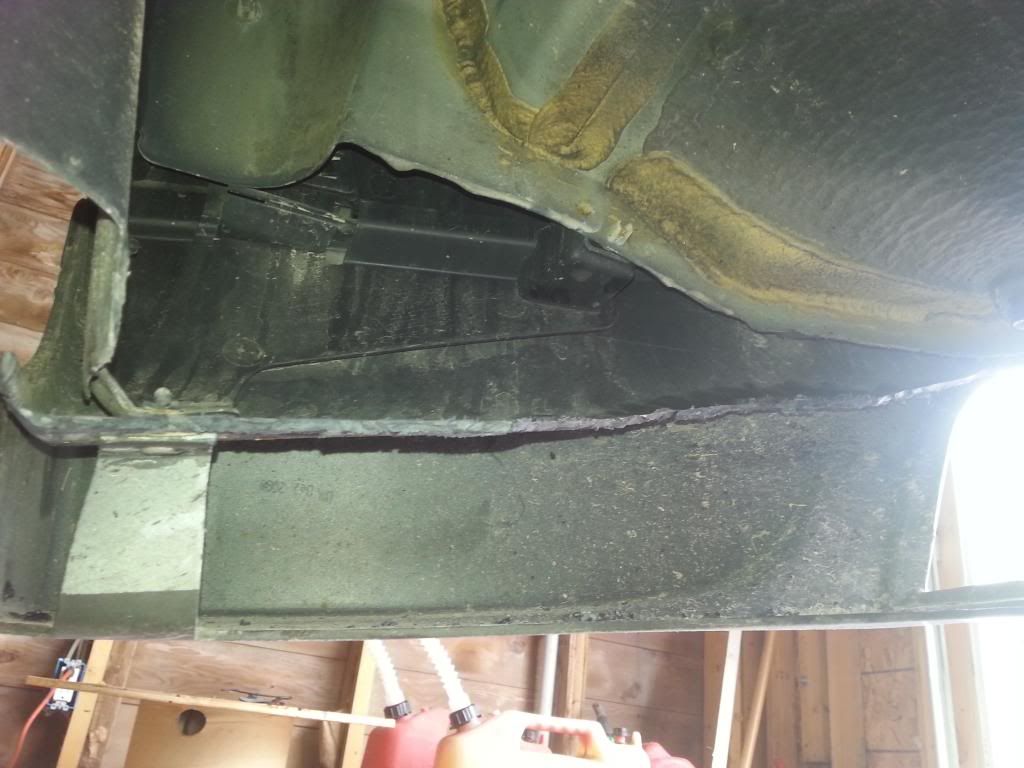 And the panel is in....
After the panel was in, I drove around with the car like that for about 2 weeks.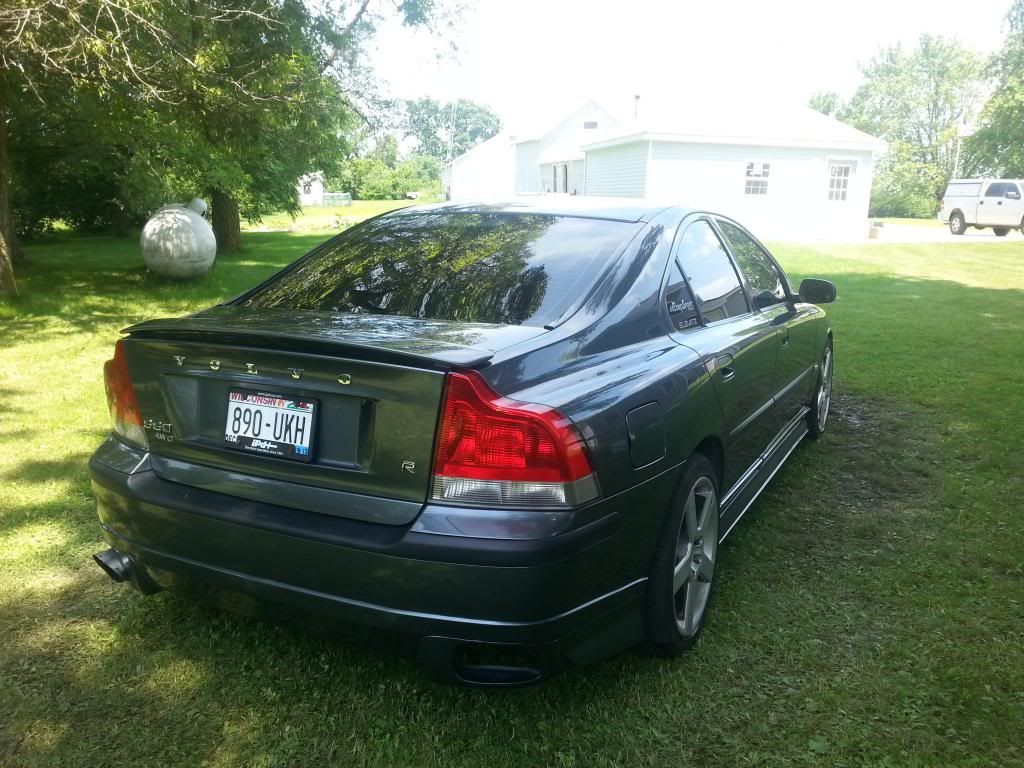 I kept going to a place in town that kept playing games with me. I would drop it off (scheduled appointment), come back that night, and they haven't touched my car. Did this 4 times. Even left it over one night. They kept playing games so I finally had enough and went out of town and had it done the same day I got the quote from the other exhaust shop. :thumbup: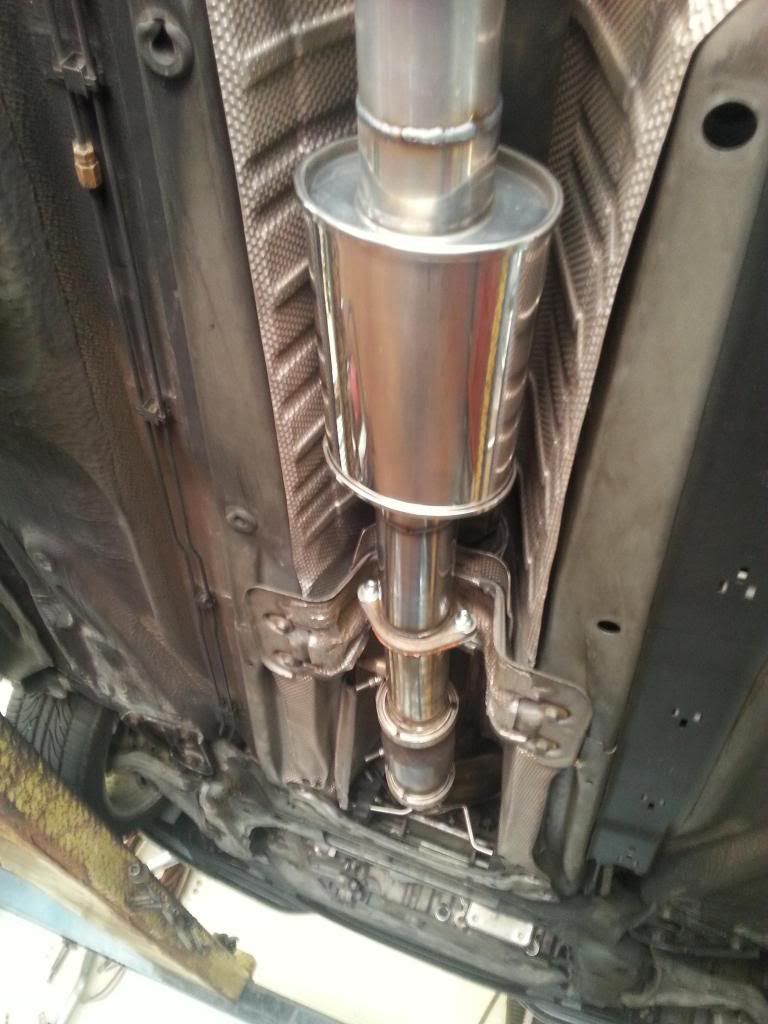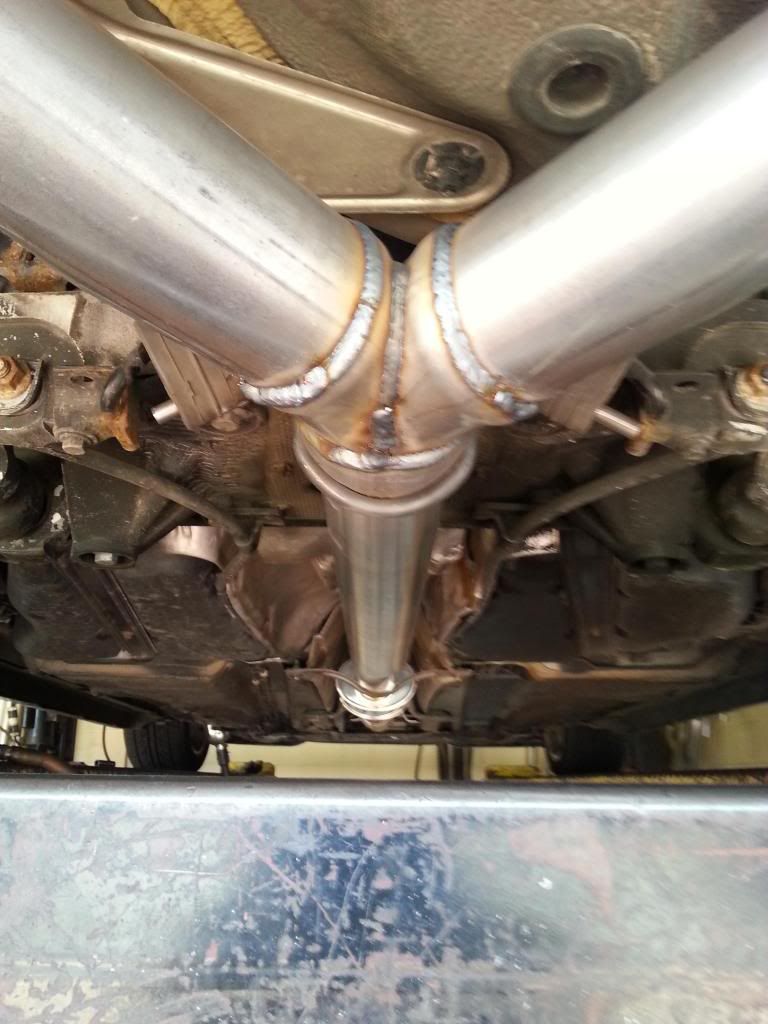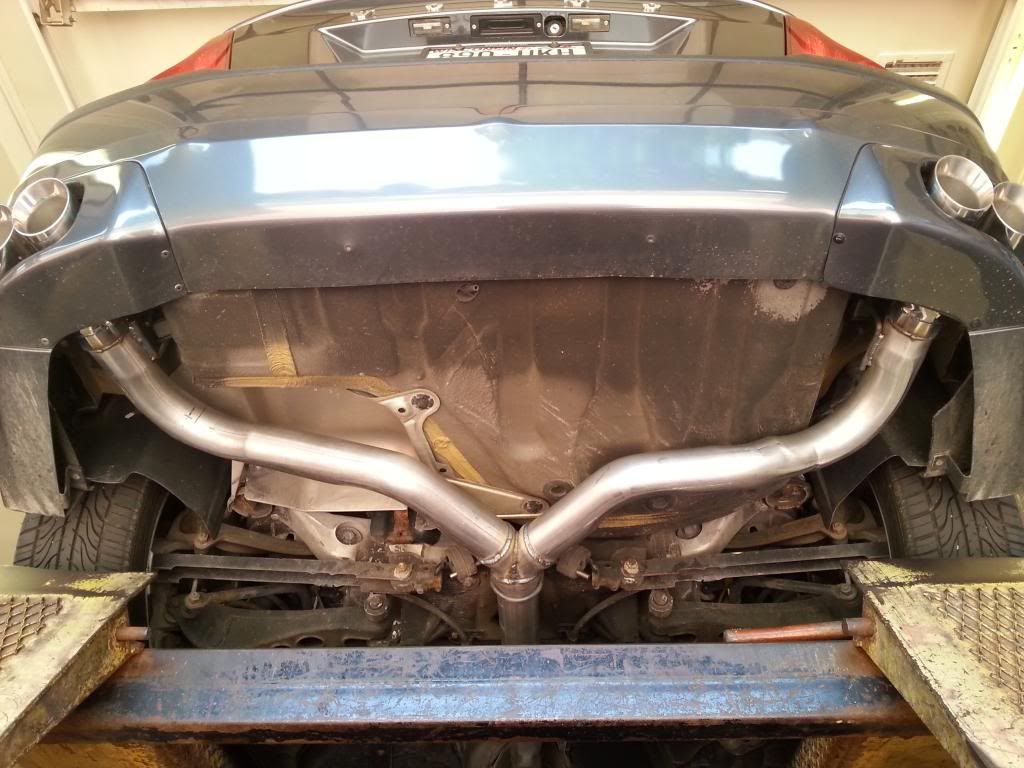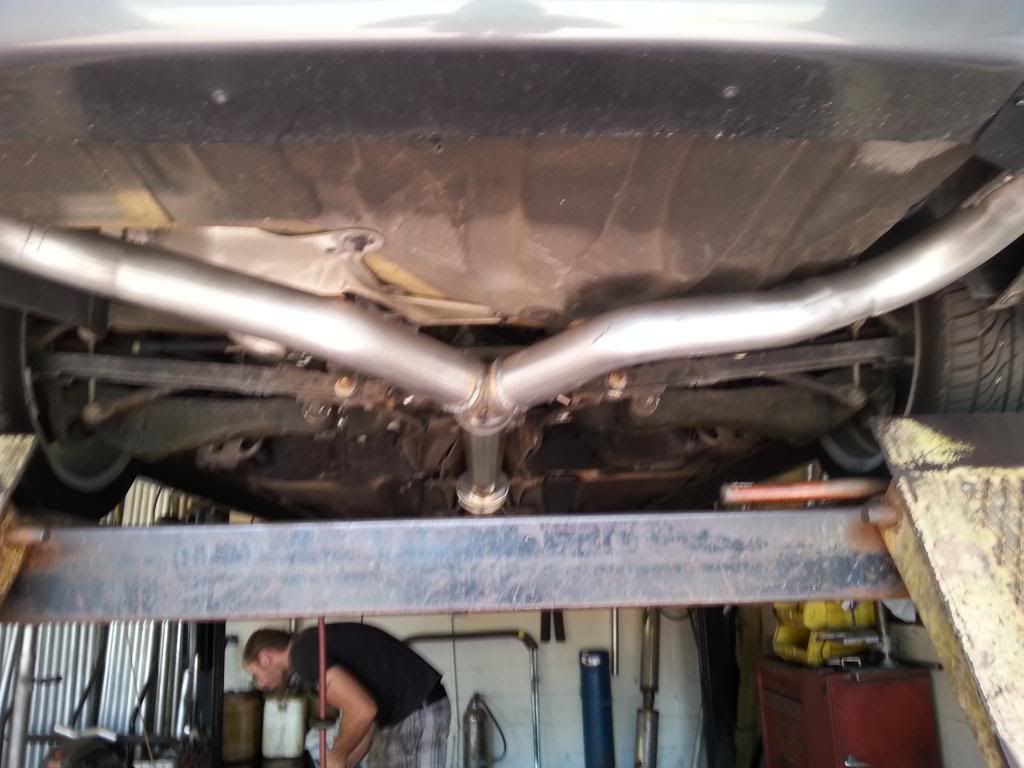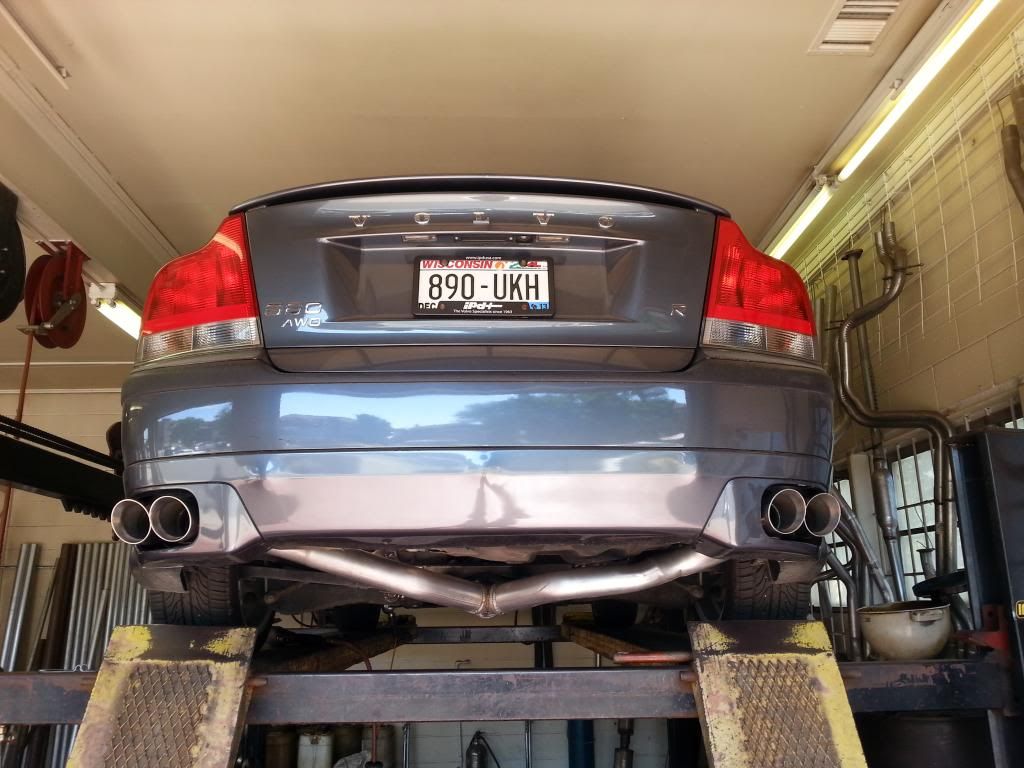 Finally with it all done, I can say I am very happy how it turned out! I love the deepness it has now while being toned down from what it was because of the resonator!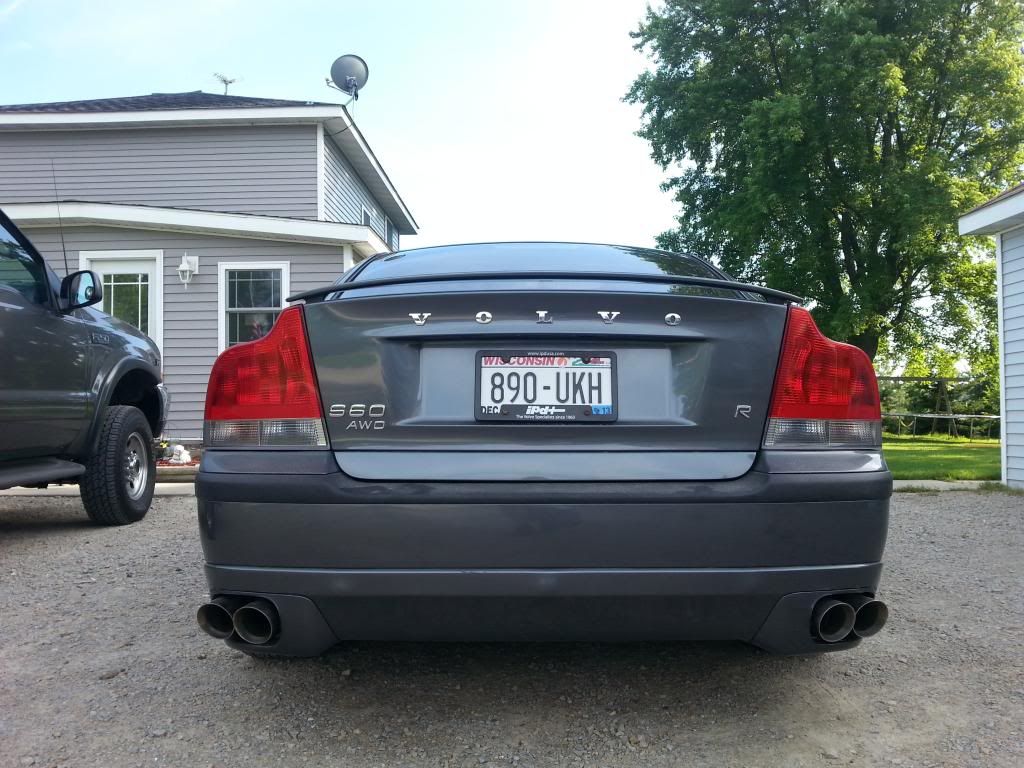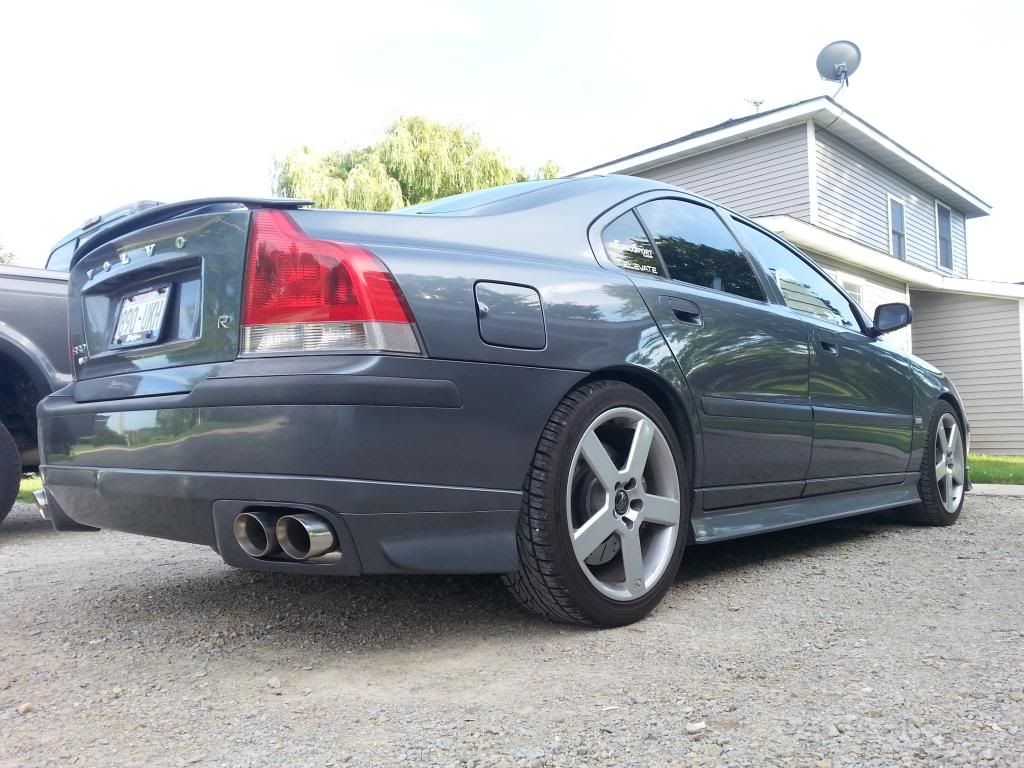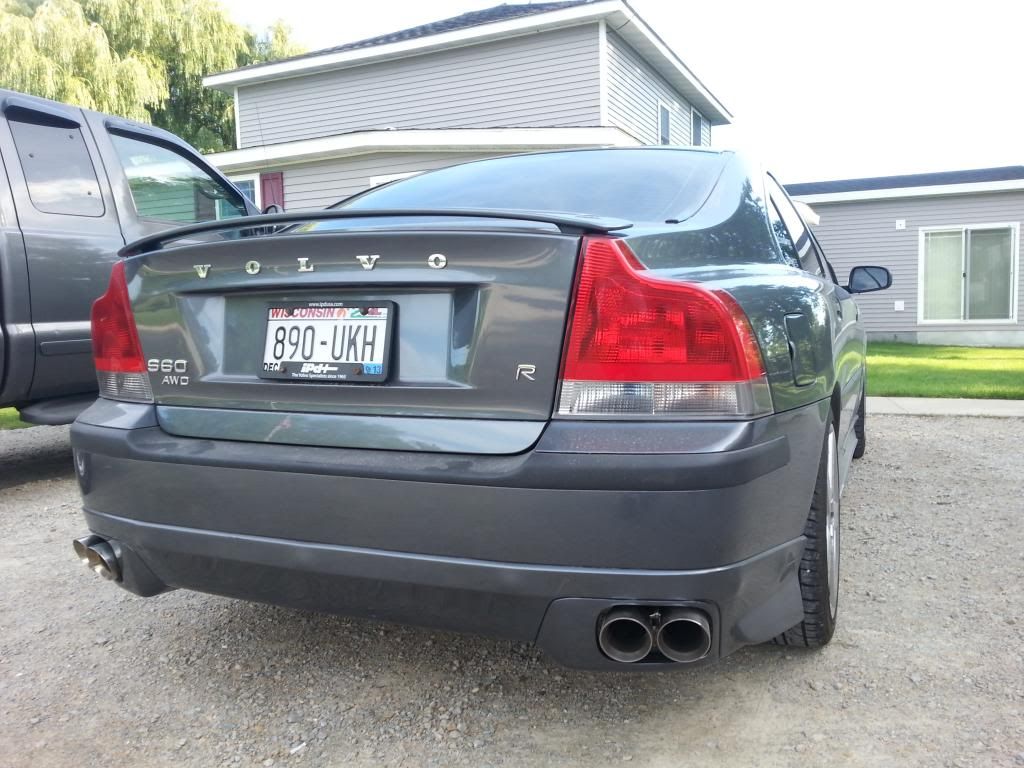 Here is a video comparison on the two different exhausts...
EST downpipe and 2" straight pipe.
EST downpipe and quad exhaust set up.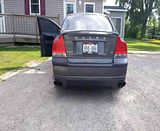 (had my little brother record them, so sorry for the shakiness)
Comparison of the two tips...
If anyone is interested in the parts, here they are;
Tips
Resonator
Panel
Downpipe
(if that's not allowed, feel free to remove or let me know, thanks)
Future plans is to maybe get some high temp black paint and paint the exhaust underneath so it isn't as noticeable...trying to stay away from the nice police officers...especially state.
Feel free to ask me any questions or what not.
Critique is always welcome!