I'm not sure how many of you know me but my hobby is buying wrecked Volvos and fixing them up for myself. I rotate through about one a year this way, which is funny because I don't like getting new cars all the time, I put too much work into them. I've been looking for a keeper for a long time. I think I finally found it.
Very minor wreck, no frame damage, '01 V70 T5M with only 83k on it. Black with graphite, the perfect combo. It got totalled because all 5 seatbelts and both airbags blew. As far as body damage, the front bumper core got bent and the cover is mangled, it cracked the radiator, both headlights and one fog light ended up broken.
I got it home and washed it up, it's not too bad but not perfect by a long shot. I have a neighbor who does PDR for a living so I'm gonna have him take the dents out, then I'm going to have to get good at touch up paint on a few bad scratches. Other than that it's very nice, and with a good detail it'll look really good.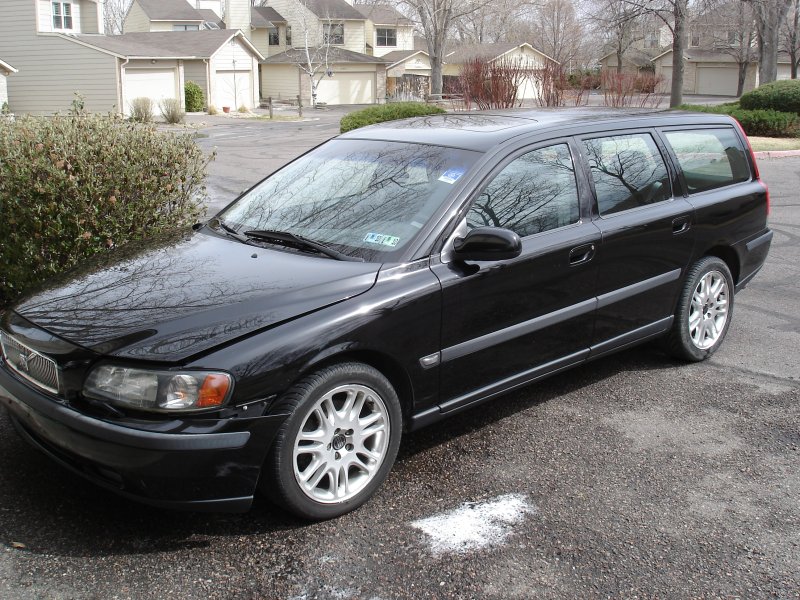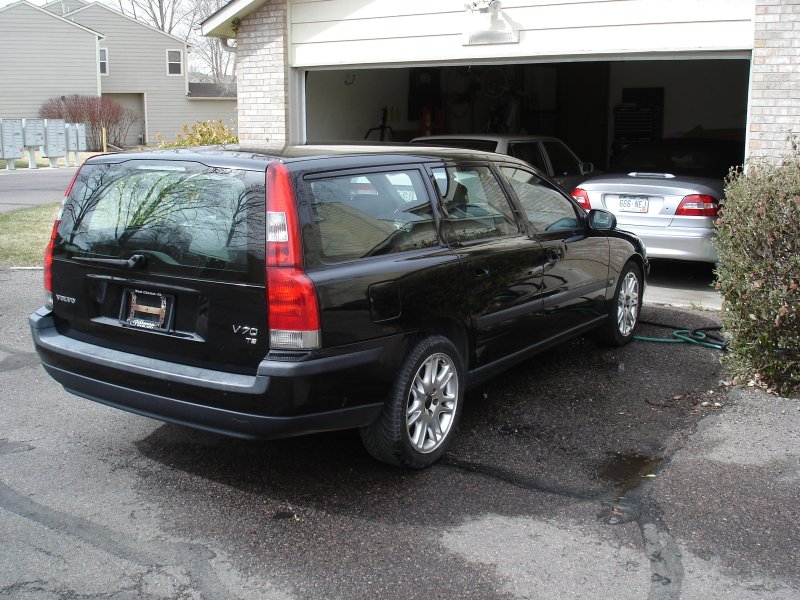 The damage that totalled it out (driver's headlight is busted, just not the lens):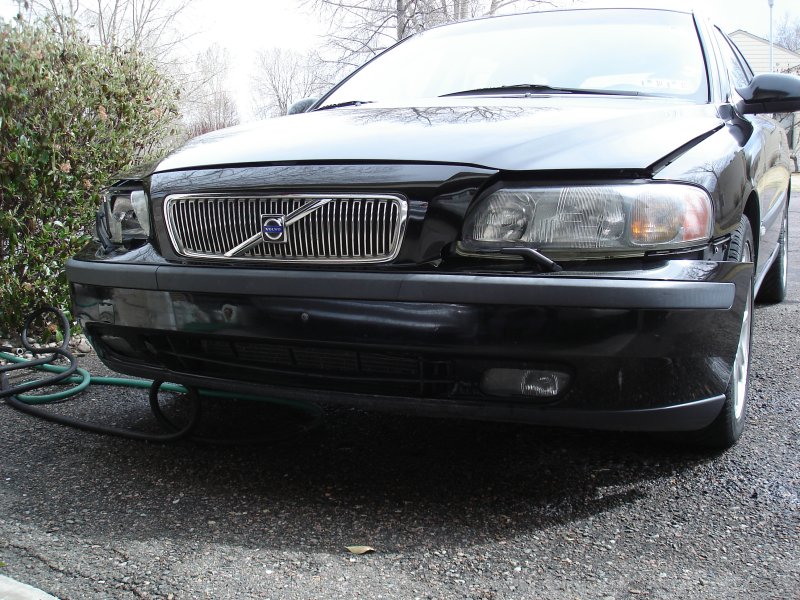 And of course, the interior is nice except for those holes in the dash.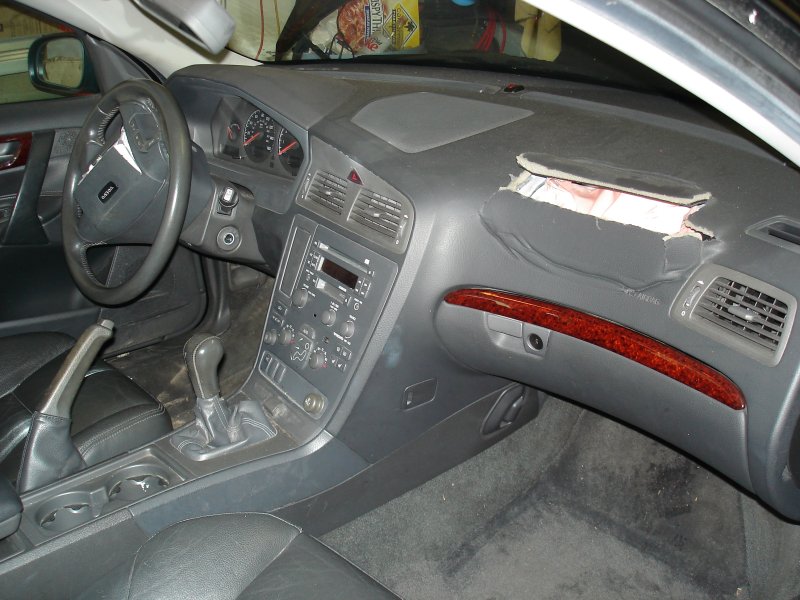 Let the work begin!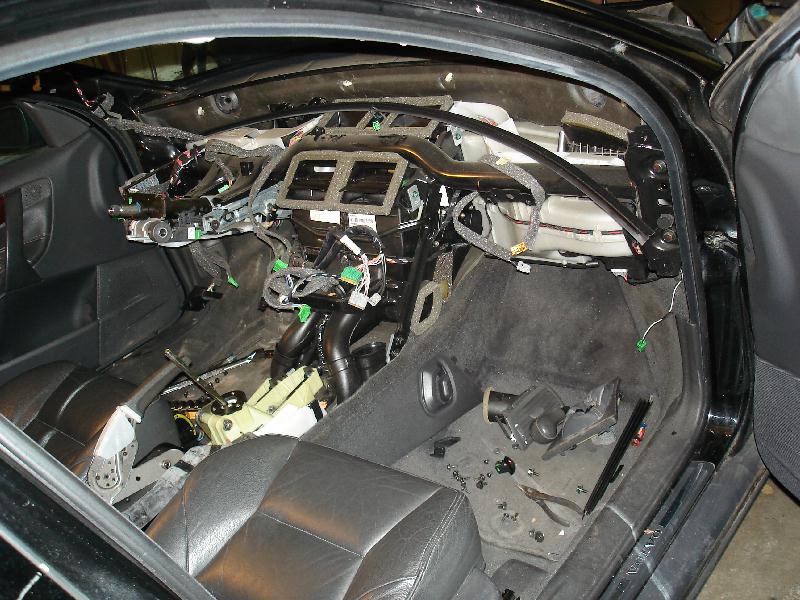 My long term plans are to lower it of course, run my tritons on it for class, and then longer term get nicer shocks and sway bars, and then maybe add some power. There are a ton more options for this car than with the 960, which by the way is for sale.