Hi
I have been lurking around here for some time gathering information, tips, tricks and so on...
Two weeks ago i bought a 2005 V70 R AWD!
Just put the (17") winter tires on!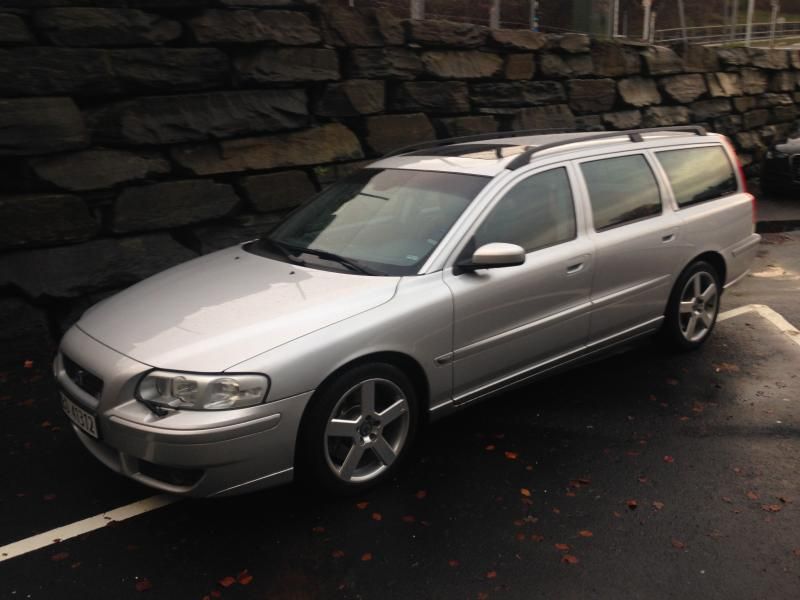 "Key to happines"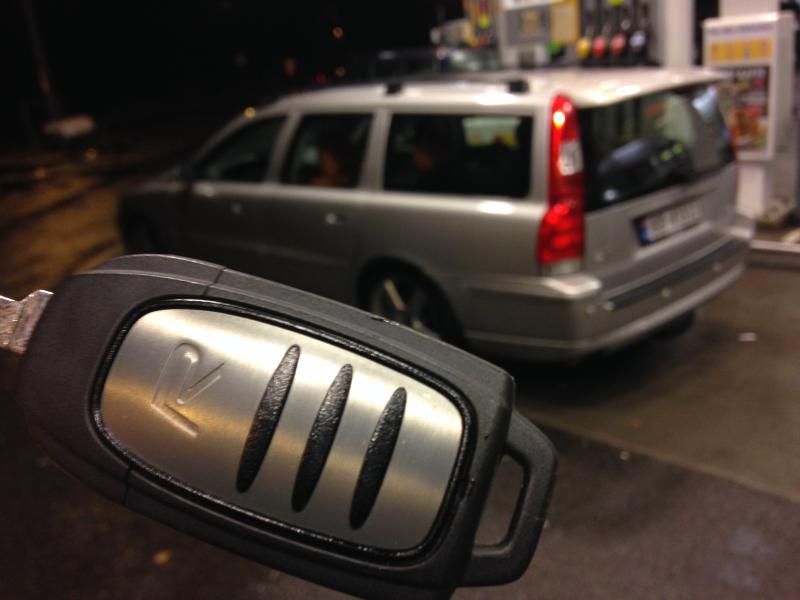 It`s a 2005 fully loaded with sunroof, rti, phone, atacama, trailer hitch, electric passenger seat, hu-850, atacama interior and the list goes on..
It has 190.000km on it (~120.000miles?).
It`s former representative veichle for Volvo Cars Norway and thats why it`s fully loaded.
This is from a car show here in Norway with my very car exhibited at the Volvo Cars Norway show booth. And I was there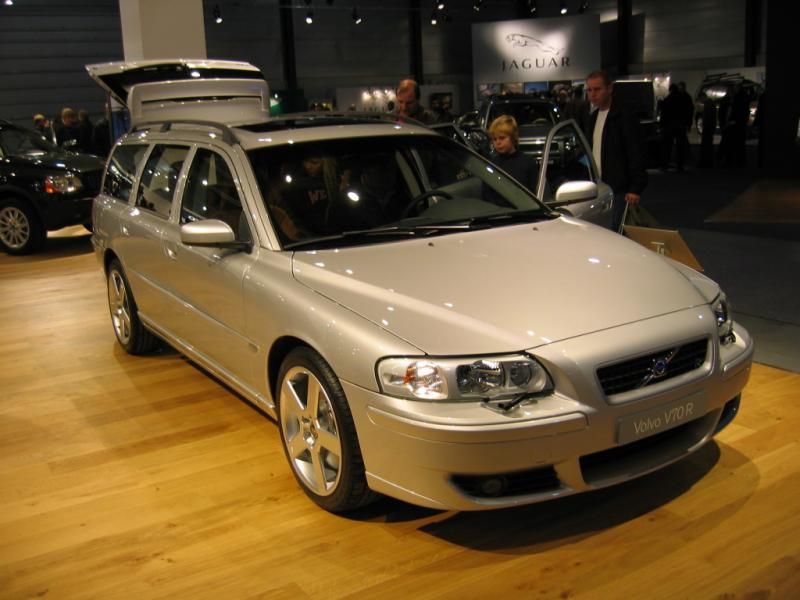 This is the "Volvo Car Club Norway" that I am a member of.