so i had the car bagged for about 2 months, winter hit, so i was going to replace the clutch. well 20 beers later i had the motor pulled and striped down. lol guess its a full rebuild now. you can check out my air ride thread here:
http://forums.swedespeed.com/showthread.php?221710-And-the-R-has-been-bagged
you can also follow the build on Instagram @bootsednbagged
stripping it all down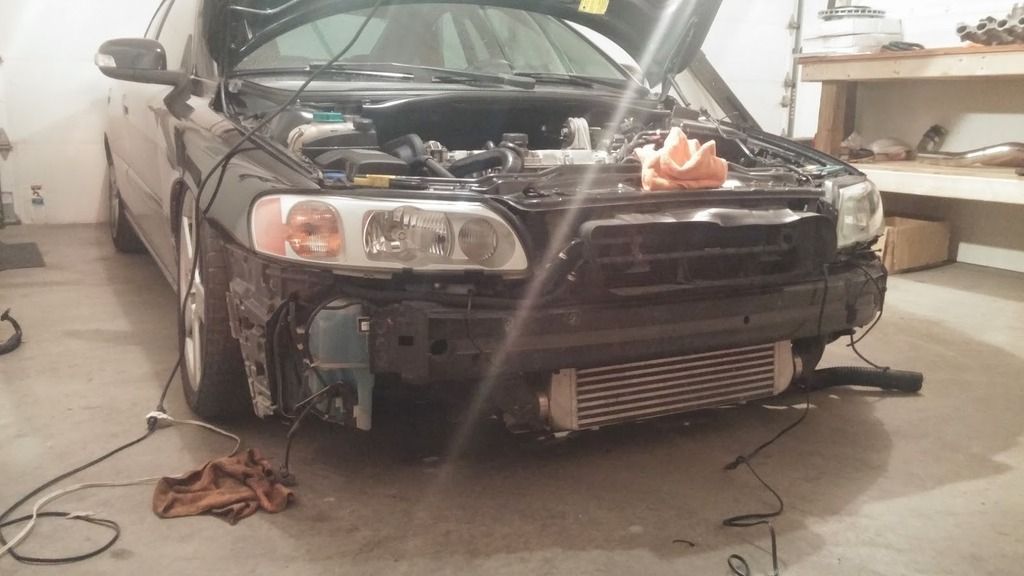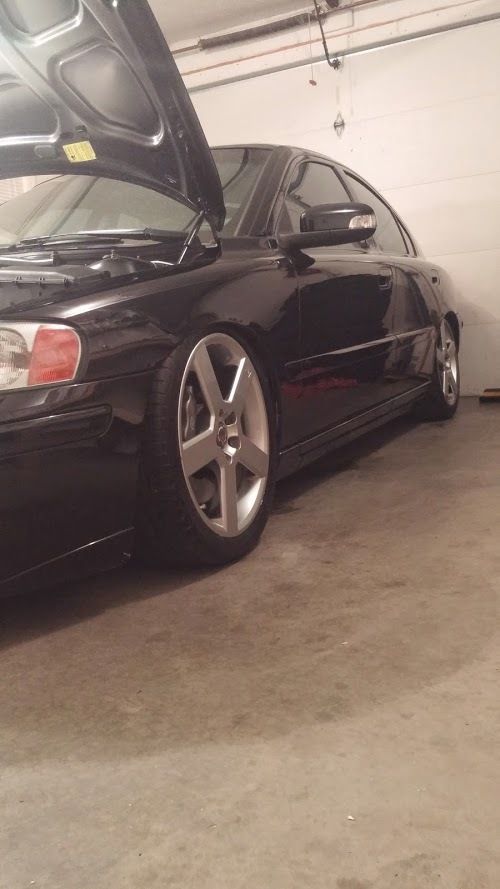 staying organized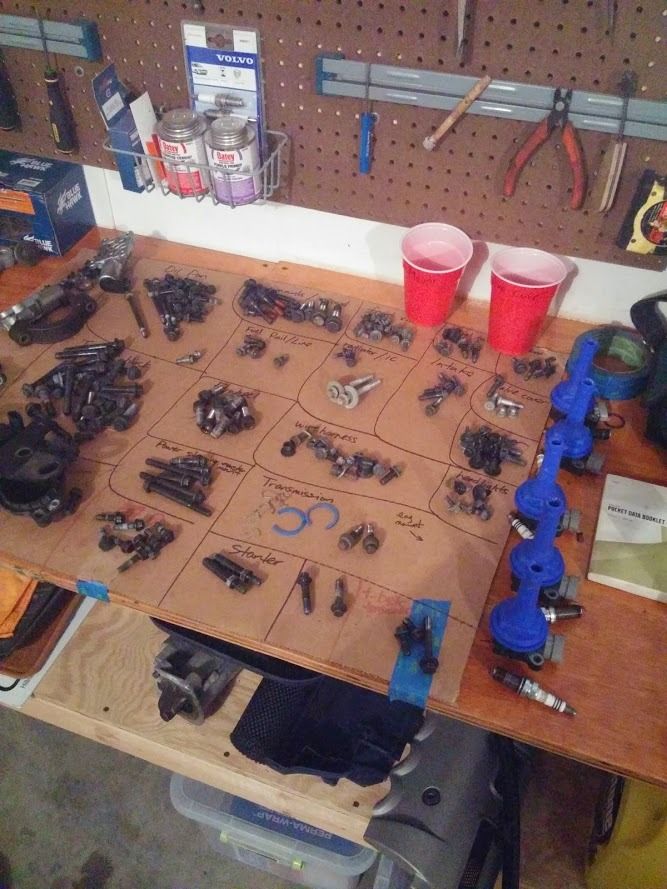 it was 7 deg F out when we pulled the motor.
victory!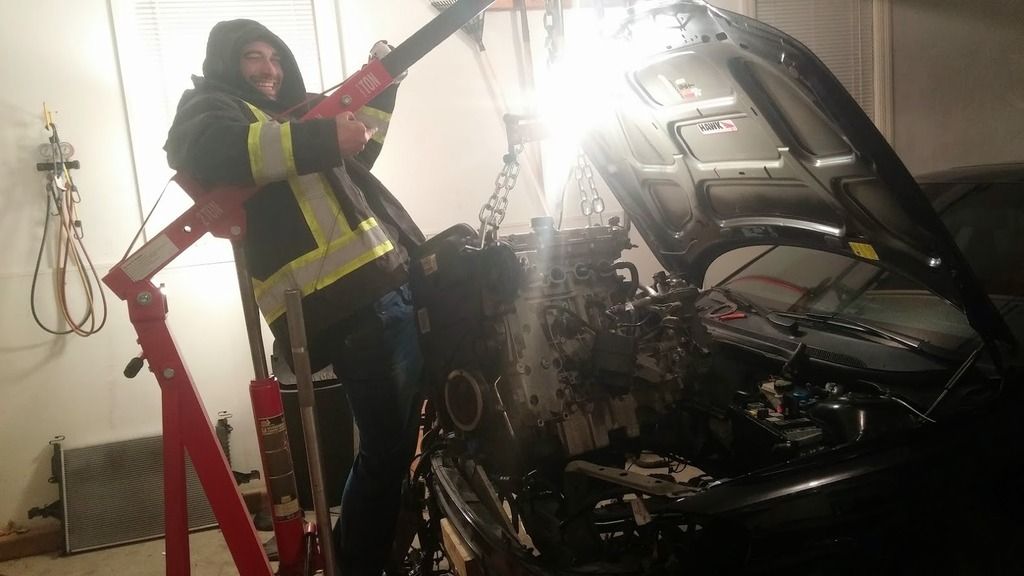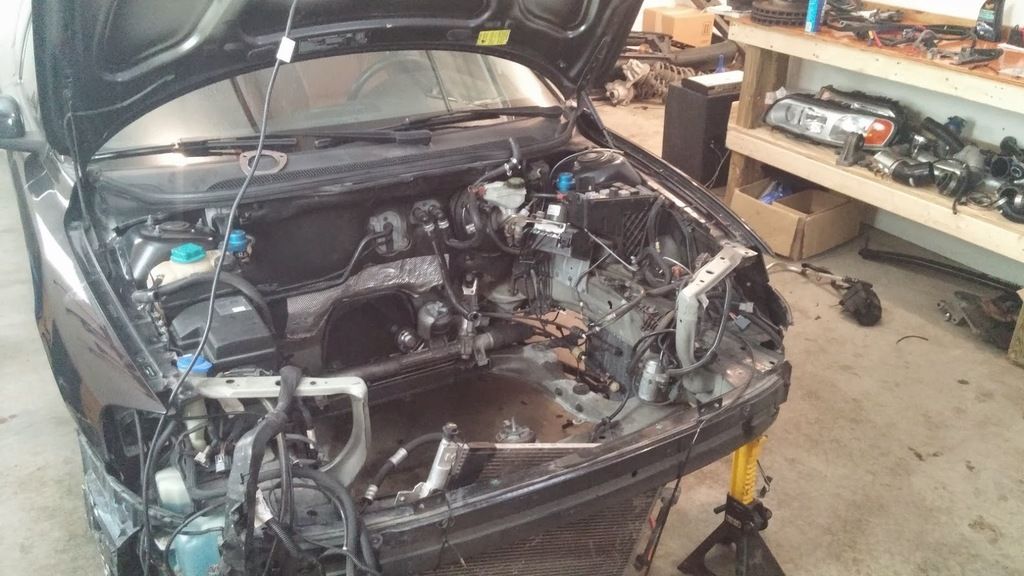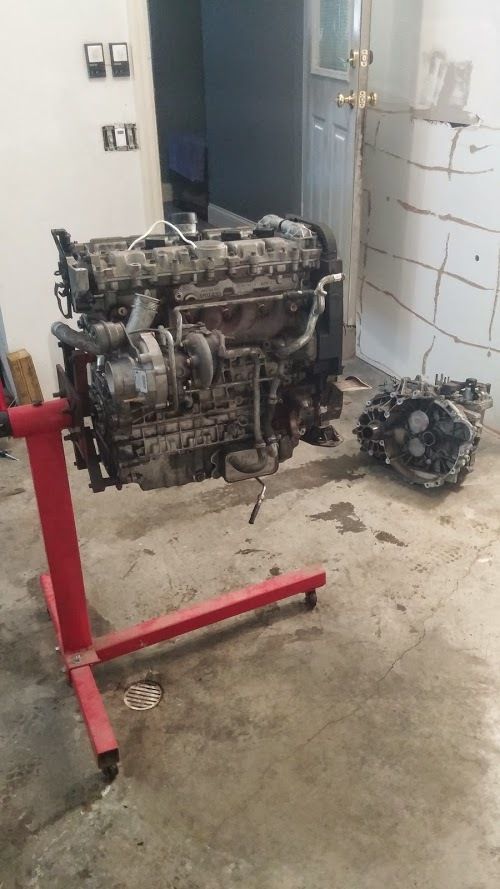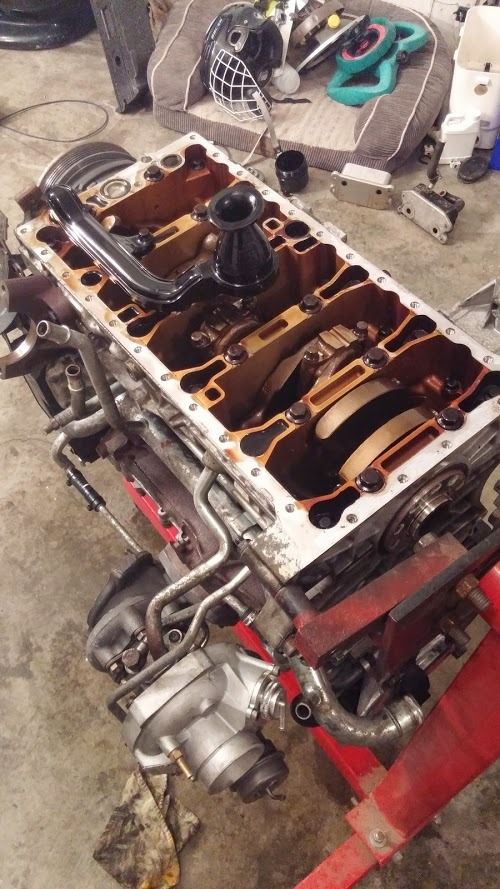 the motor was actually in great shape. pistons were clean and the cylinder walls had zero scoring, you could even still see the cross hatching.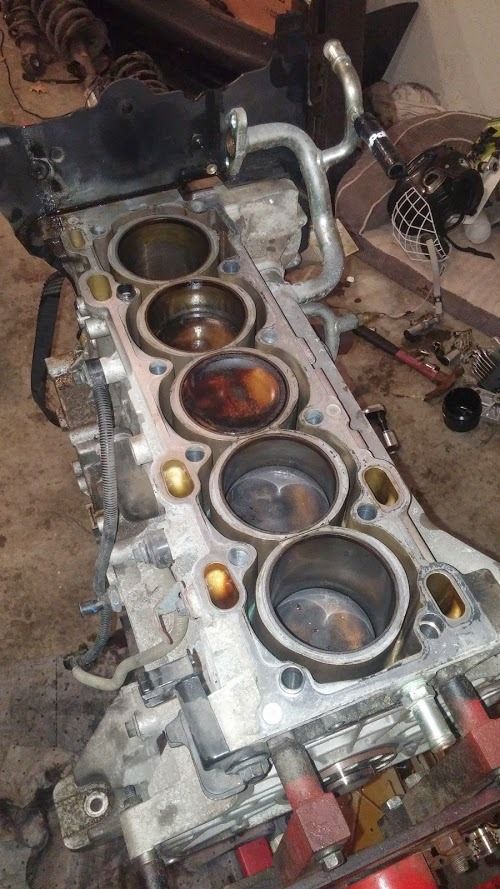 block stripped down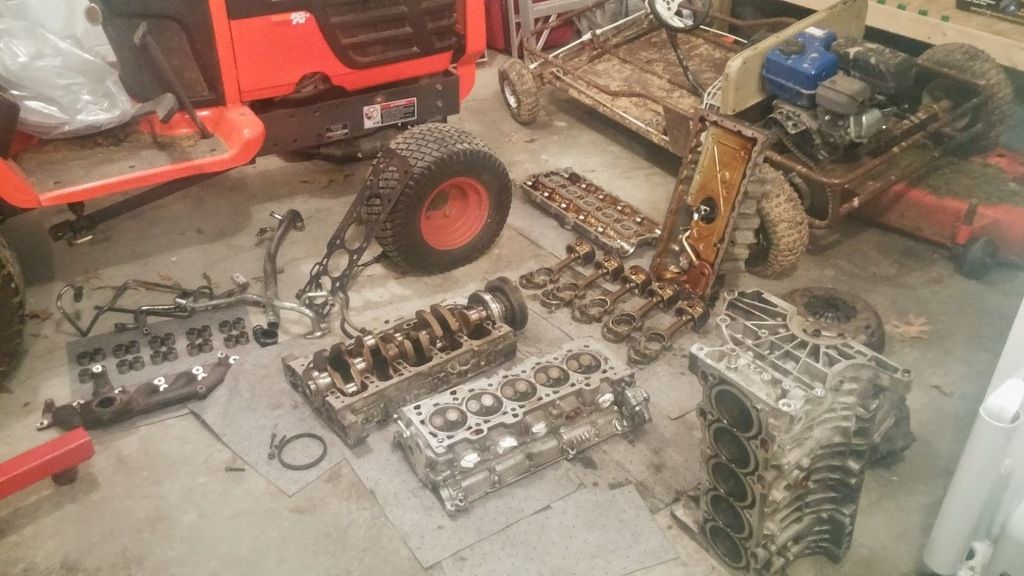 now the good stuff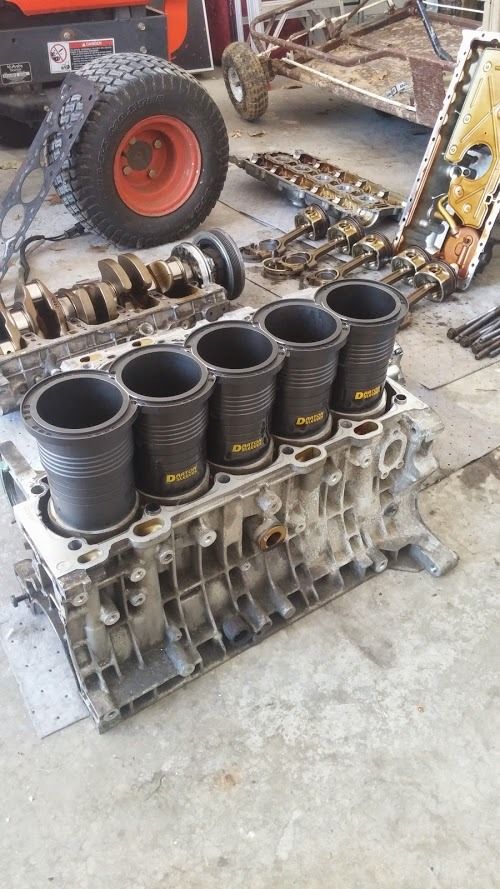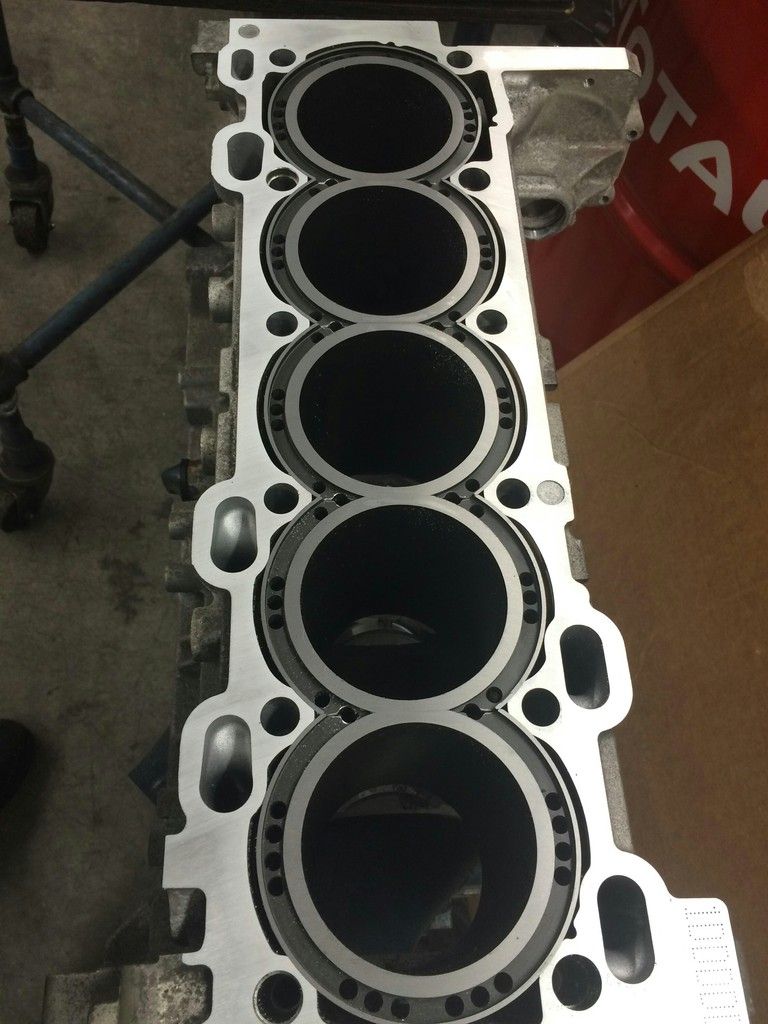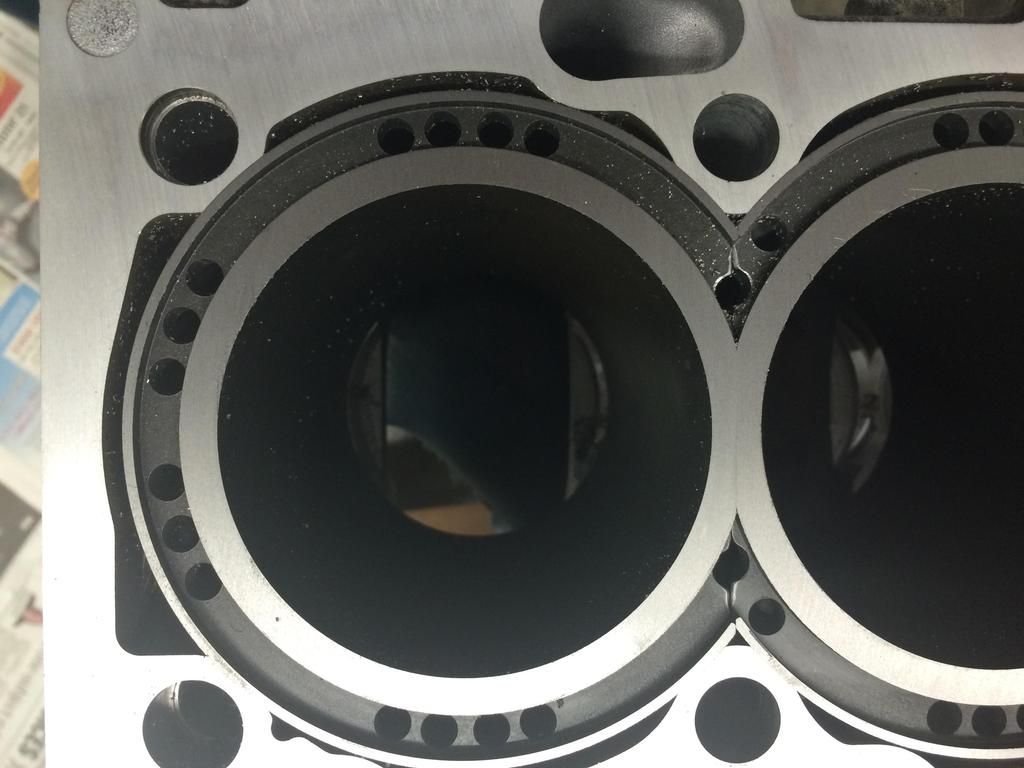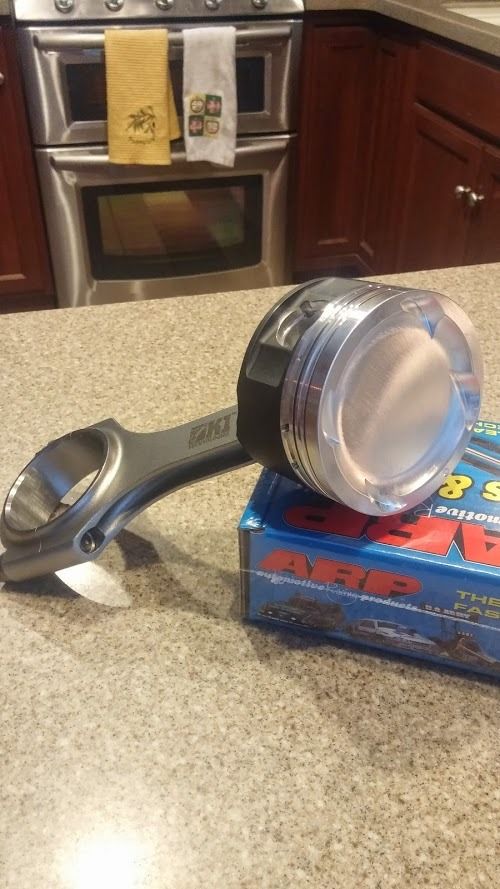 so sexy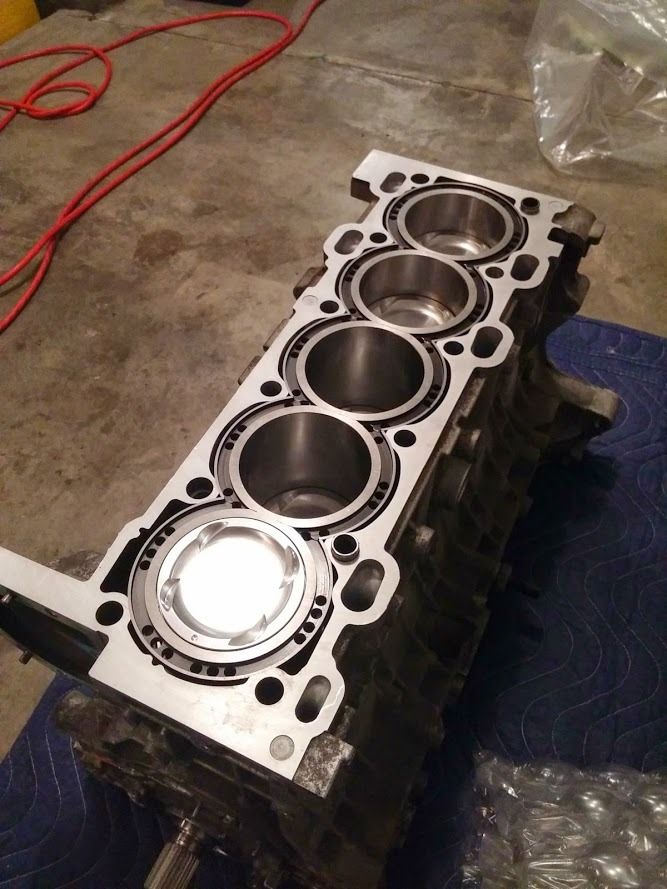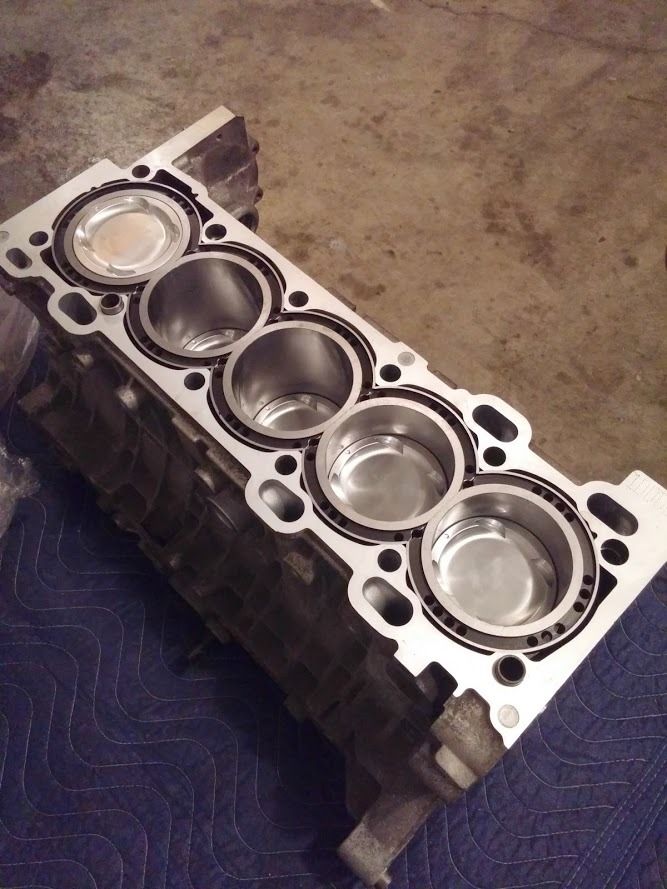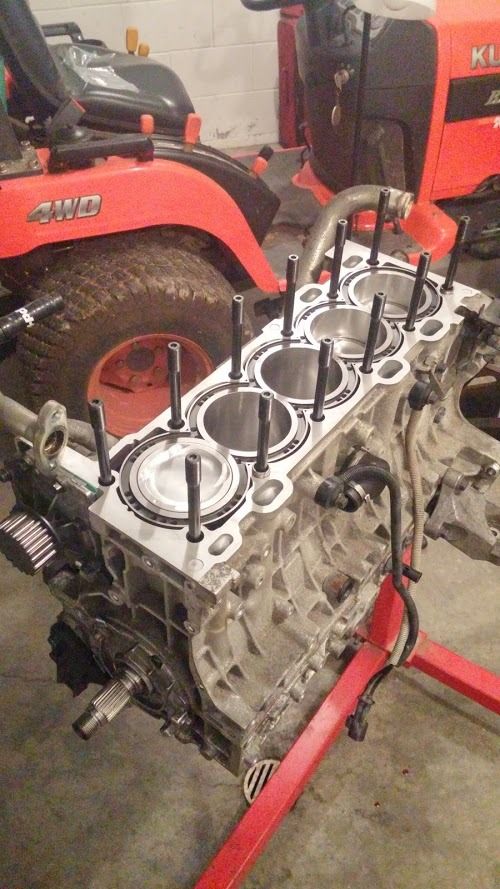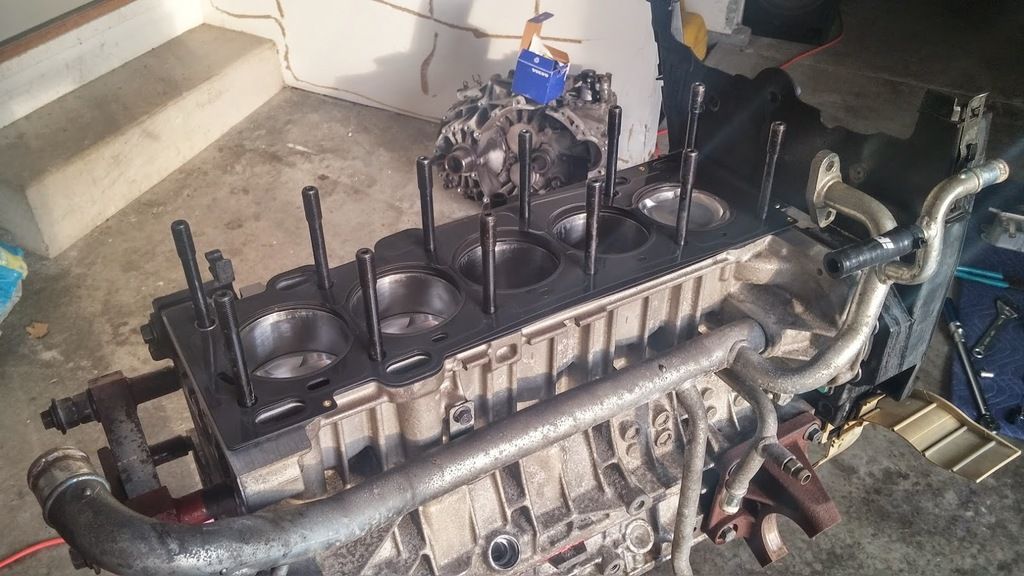 new oil cooler
inconel exhaust valves. cleaned the head, new seals, 3 angle valve job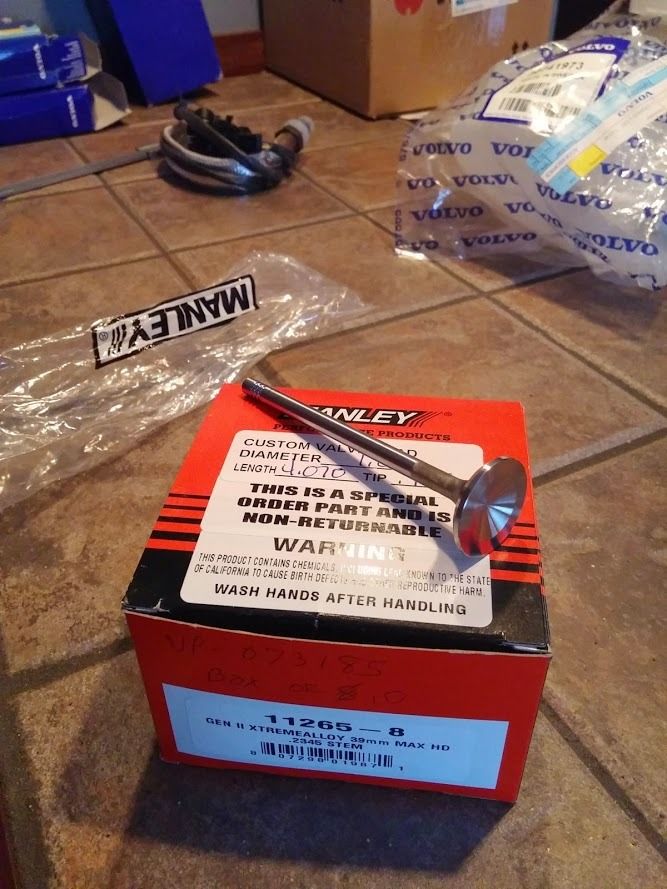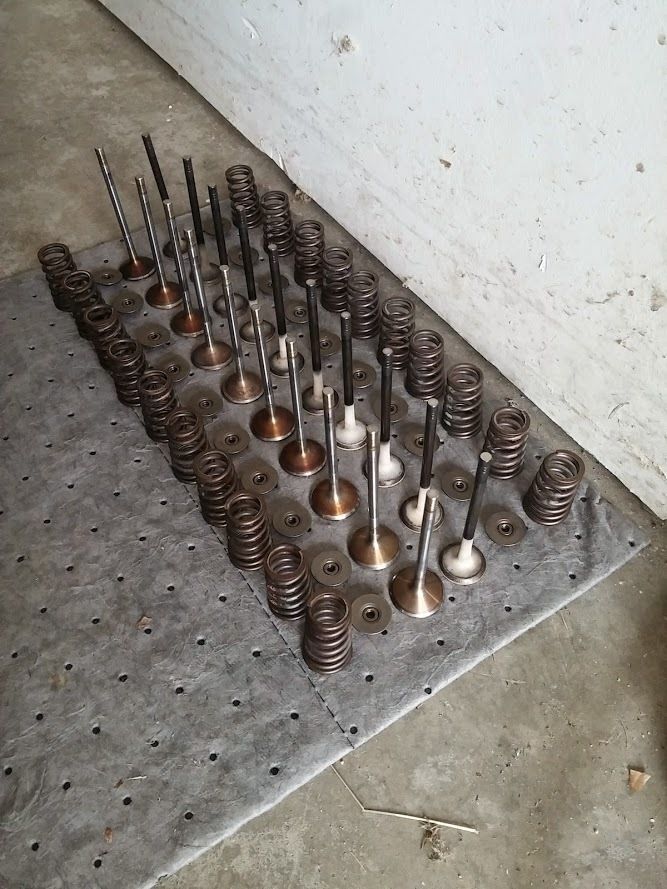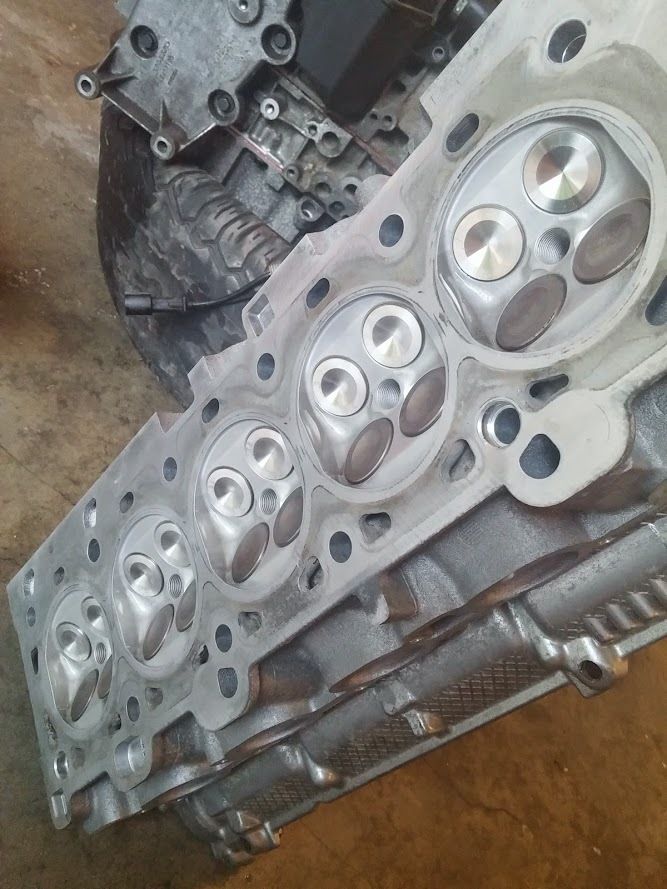 time for refit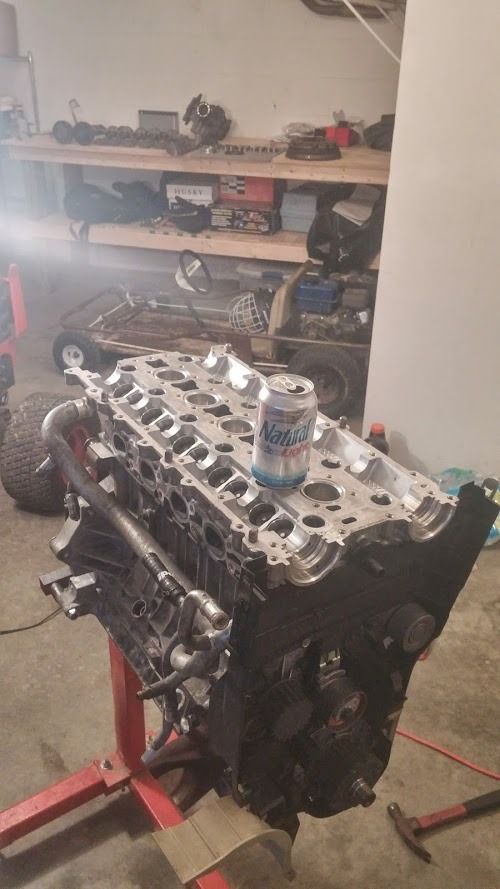 the cams were not as hard as i thought to install even with vvt