I've had my SR for a full year now. I traveled just over 9000 miles and have been grinning most of the way. Living in the North East the car sees plenty of wet weather and handles it better than all previously owned vehicles. The looks inside and out are still great even for today's standards. Many people I run into think the car is no older then 2008. Although I feel the paint shows its age.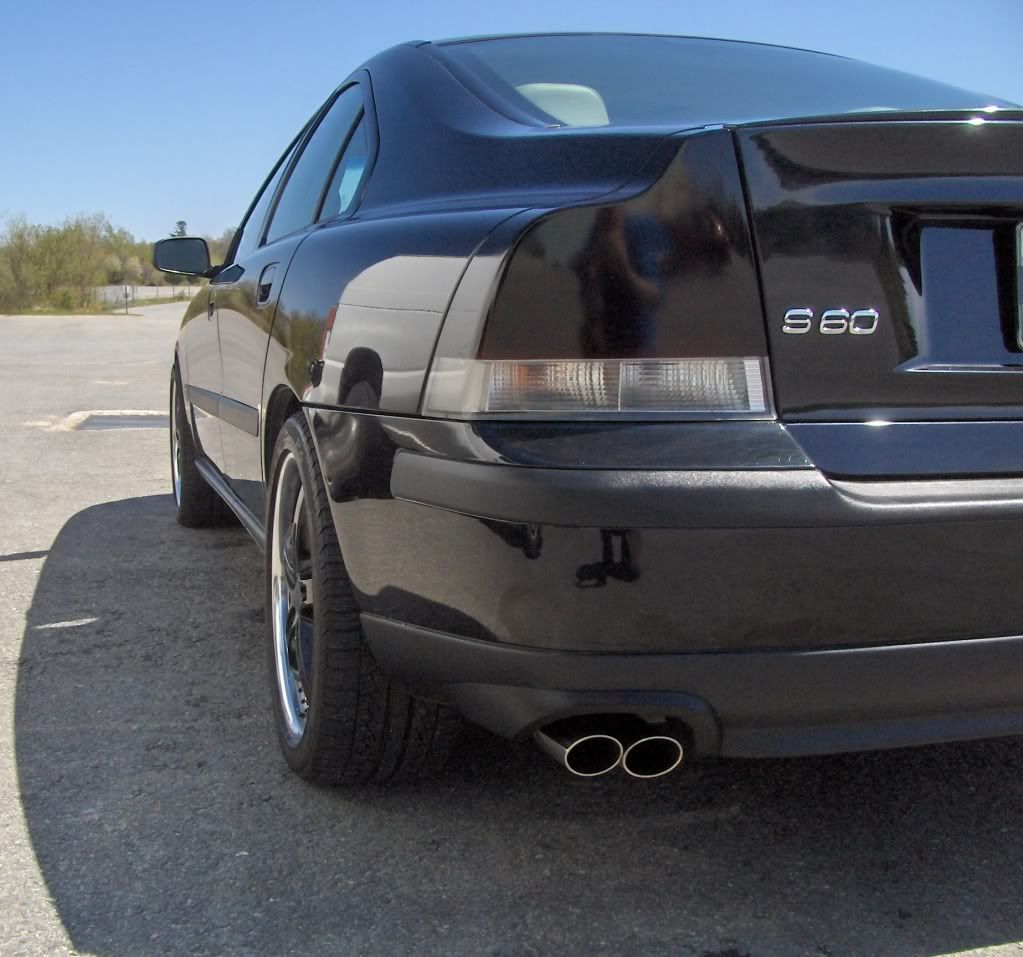 The R is over 7 years old so it has not been a worry free year of ownership. I purchased the car as-is with 90k so DIY is how I roll. Within the first three weeks after purchase I got a CEL. The dealership diagnosed for free but wanted stupid $ to fix (thermostat failure). I took care of the issue myself for much less.
About a month later the O-ring on the CAP blew out. Easy fix. At this point I upgraded the hot side rubber with silicone and turbo intake pipe with IPD and SNABB respectively. Did new plugs and a fuel filter as well. Realized some crisper throttle response.
No sooner did I finish these little upgrades when the front left wheel bearing failed. This was a difficult job as the CV splines were installed with Locktite into the bearing hubs. Had to use heat and an air hammer to remove them. I took the opportunity to upgrade the brake rotors and pads with R1 concepts slotted and drilled discs and in install some 5mm spacers with an 18" wheel upgrade. The wheels leave much to be desired and I plan on converting these over to a winter set. I will be in the hunt for summer wheels over the coming months.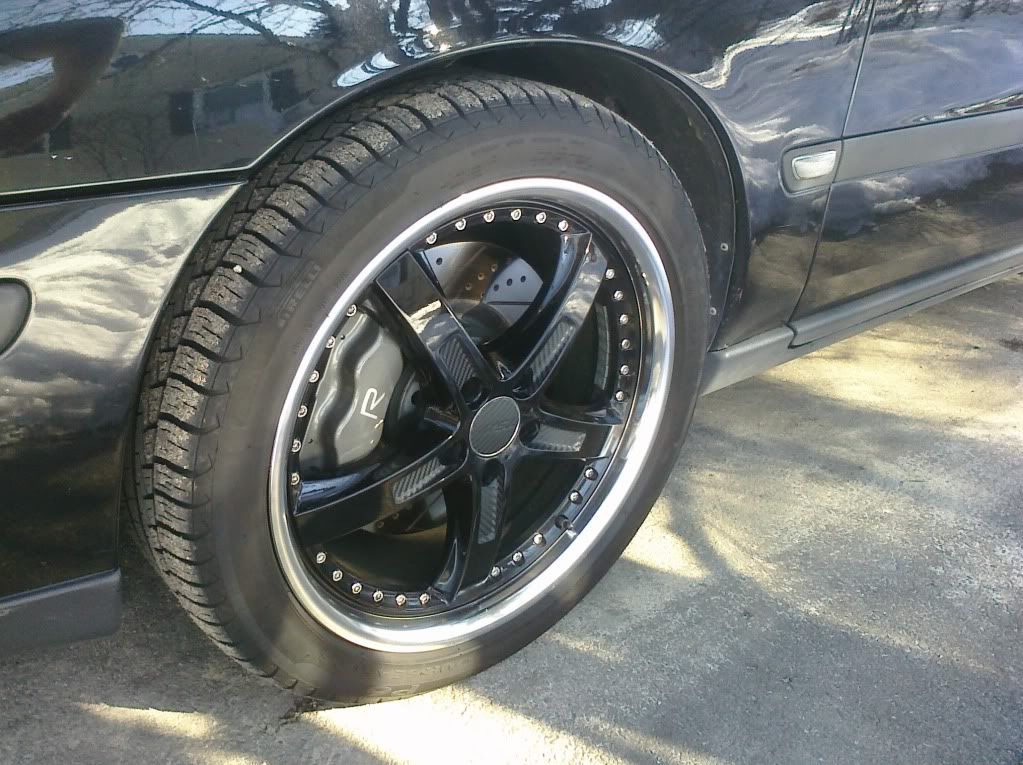 Next was a shift kit install using the SNABB kit with a new weighted shift knob, great mod.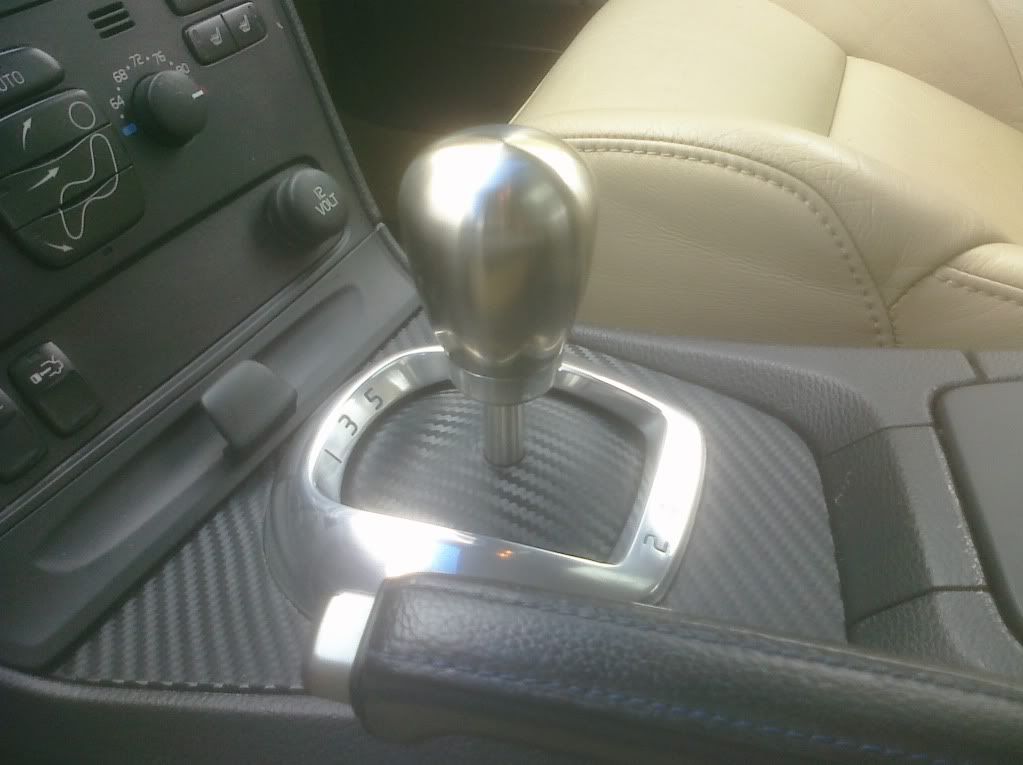 Then the IPD cat-back and OBX downpipe was a fun and rewarding upgrade followed by a Prosports EVO Boost gauge install. I'm currently looking for a more sleek gauge pod as this one has become intrusive over the past few months. I like the dash location but I will be finding a smaller solution or creating my own over the winter.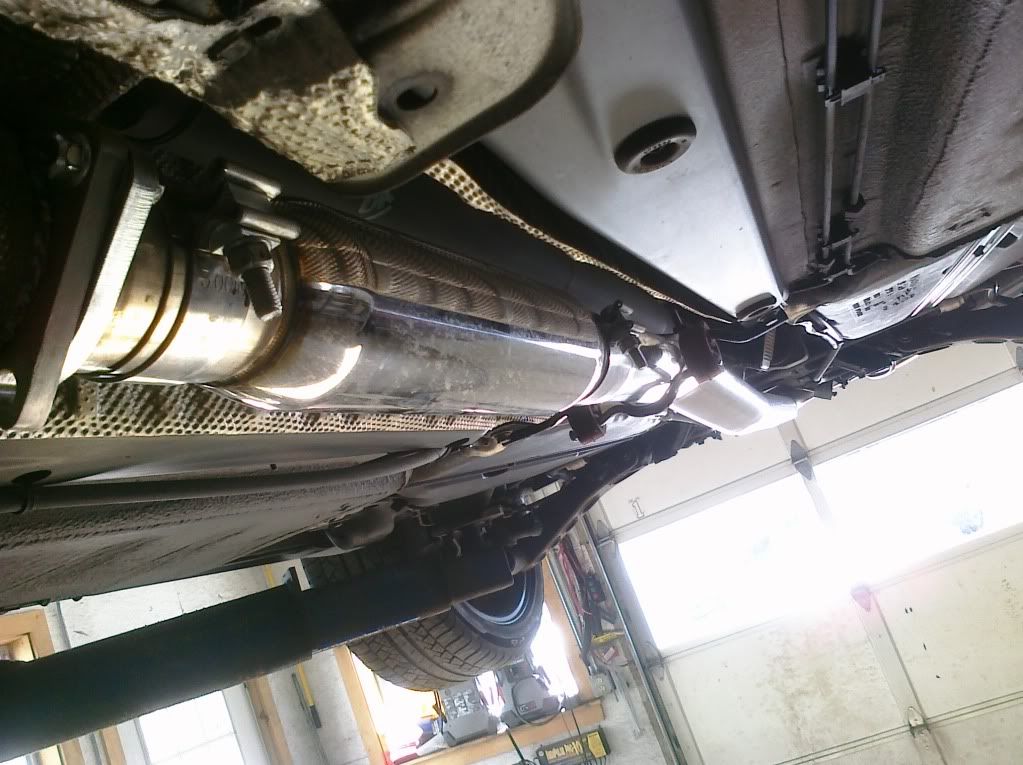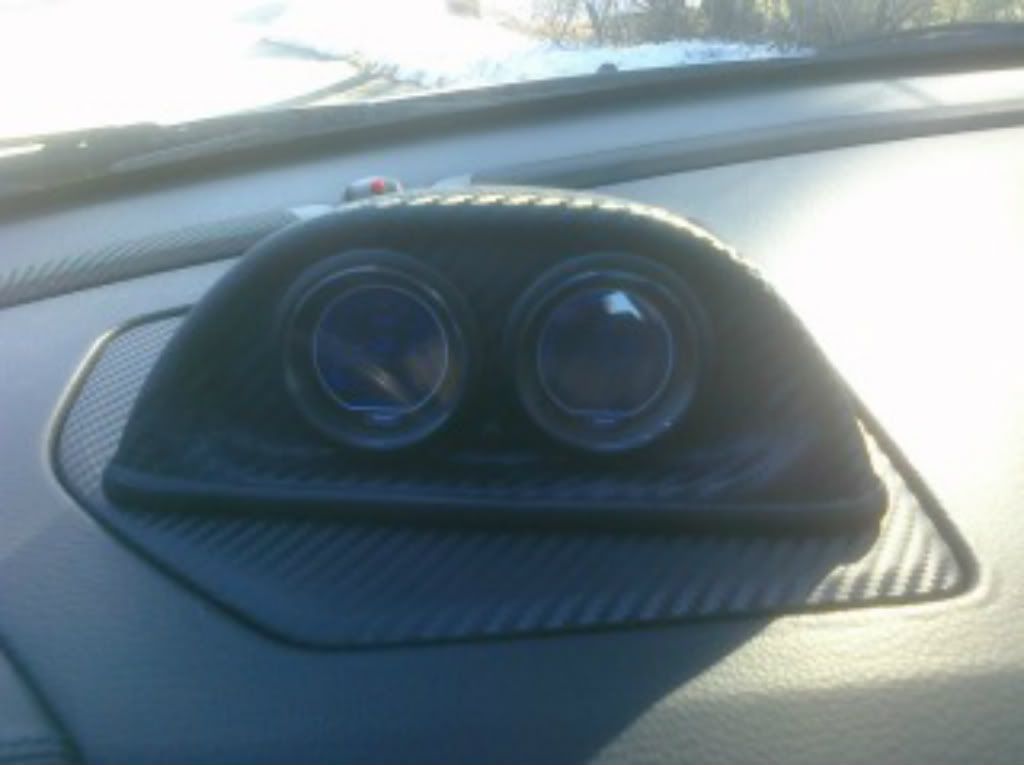 Of course the AWD failed. Probably a result of age and my more spirited driving. The spline coupler was stripped. Thanks to VIVA for the parts and assistance. The job was very easy compared to many of the SS horror stories.
Then came some very loud and terrible noise from the front end. Found a broken spring seat on the right side. So I replaced the seats and mounts which freshened up the feel very nicely.
Funny thing about this job, I was checking the hardware about a week after it was done to make sure everything was still tight and when I lowered the car back to the ground a large amount of coolant dumped on the floor. The factory radiator split at the plastic seam. After a week of research, much of it here, I purchased an aluminum radiator from Winner Racing. Not the best of quality. Mounts needed lots for work to fit and the welds were ok but not great. The end tanks were much bigger then the stock so fitment was very tight. For an extra $60 I got Samco silicone hoses with the radiator of which the lower hose was perfect. But the upper hose seemed short which makes the hose rub on the power steering line. Overall I give Winner Racing a C+ B-.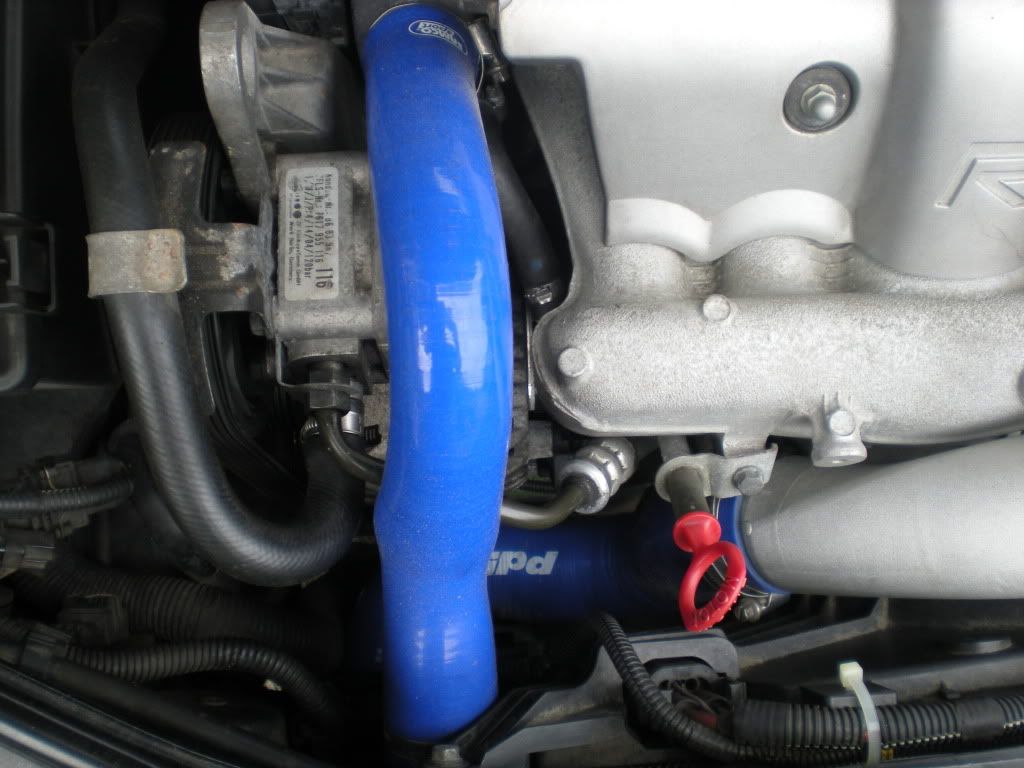 During the radiator job I discovered a wear hole in the factory throttle pipe (wondering why I was only seeing 11 to 12 psi). The IPD version was just released so I ordered one up. Nice fit and good quality (seeing 16 with 19 psi spikes). Need a tune.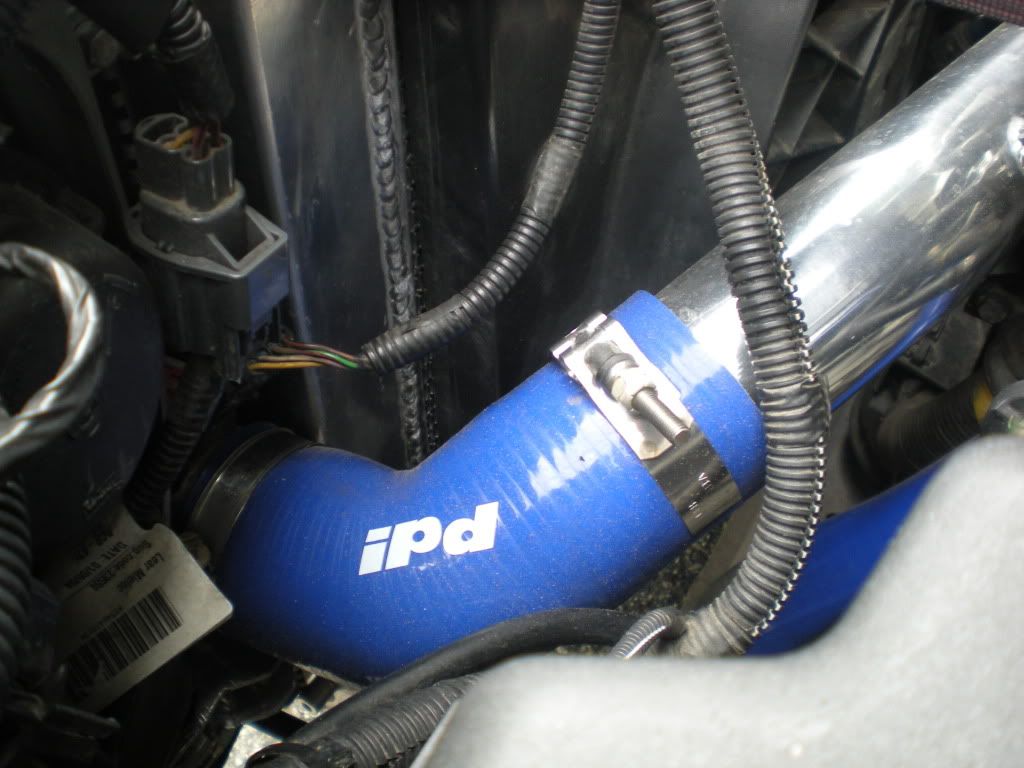 Over the past year I have shredded plenty of knuckles on my R. I don't see an end to this right now and I could not be happier with the caR.
Di-NOC touches here and there, both inside and out.
This brings me to today's parts orders. I ordered timing belt kit, serp belt and tensioner and top motor mount from IPD. HD endlinks from FCP. New Maxogen air filter from ITG. Eibach springs new from a fellow SS member.
And enough parts for a custom FMIC install:
Siliconeintakes.com
aka Frozen Boost.
------------------------------------------------------
2 x T-Bolt Clamp for 3.0" Silicone Parts (CLA000104) = $5.20
1 x 3.0" Silicone Straight Coupler, Blue (SIL000604) = $6.99
1 x 1' Mandrel Bent Aluminum 90° Bend, 3.0" (SIL000294) = $14.99
1 x Intercooler - 31"x11.75"x3" - 2.5" Inlet/Outlet (Type 1)
(INT000201) = $149.99
1 x 2.5" Silicone 60° Elbow, Blue (SIL000188) = $16.99
2 x 2.5" Silicone 90° Elbow, Blue (SIL000002) = $33.98
2 x 1' Mandrel Bent Aluminum 90° Bend, 2.5" (SIL000292) = $23.98
6 x T-Bolt Clamp for 2.5" Silicone Parts (CLA000102) = $15.60
1 x 2' Mandrel Bent Aluminum 90° Bend, 2.5" (SIL000698) = $16.99
------------------------------------------------------
Sub-Total: $284.71
I'm going on vacation in a week and at the same time my wife starts the fall semester so I will be in DIY heaven. I will see about getting some pics of the installs. I truly cannot wait for the springs.