My M66 AWD (9482415) arrived safely.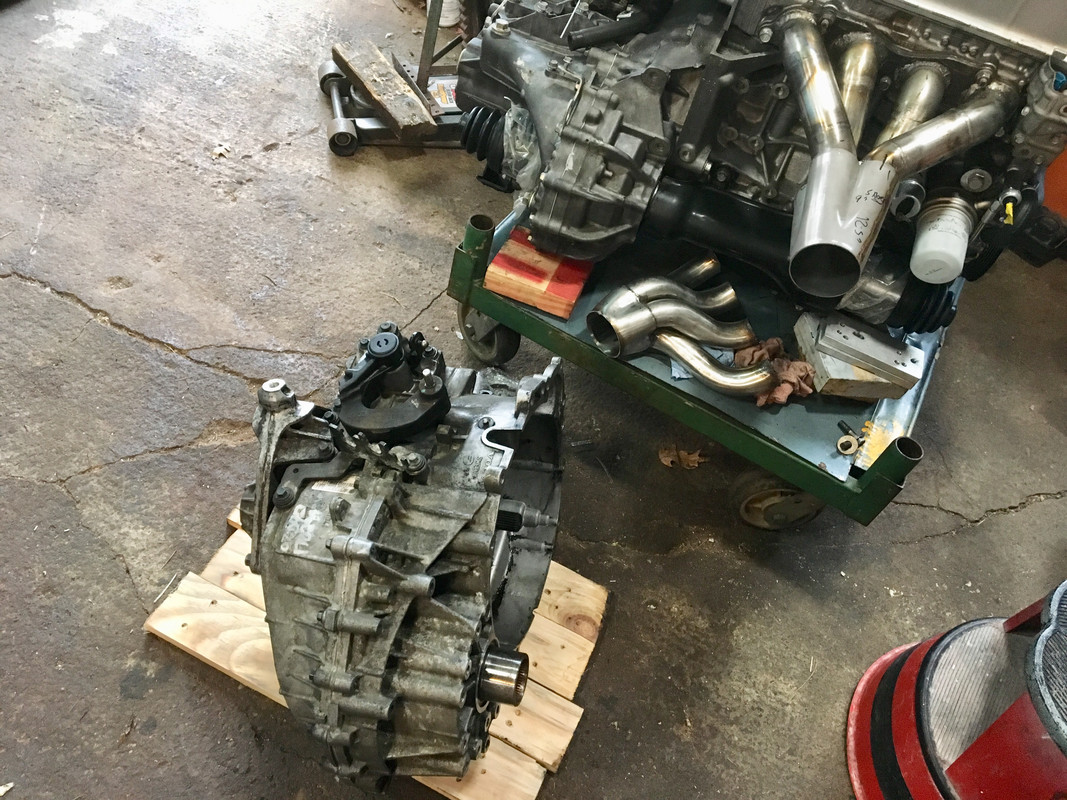 Quaife 14J - Thanks to VIVA for prompt service & great pricing!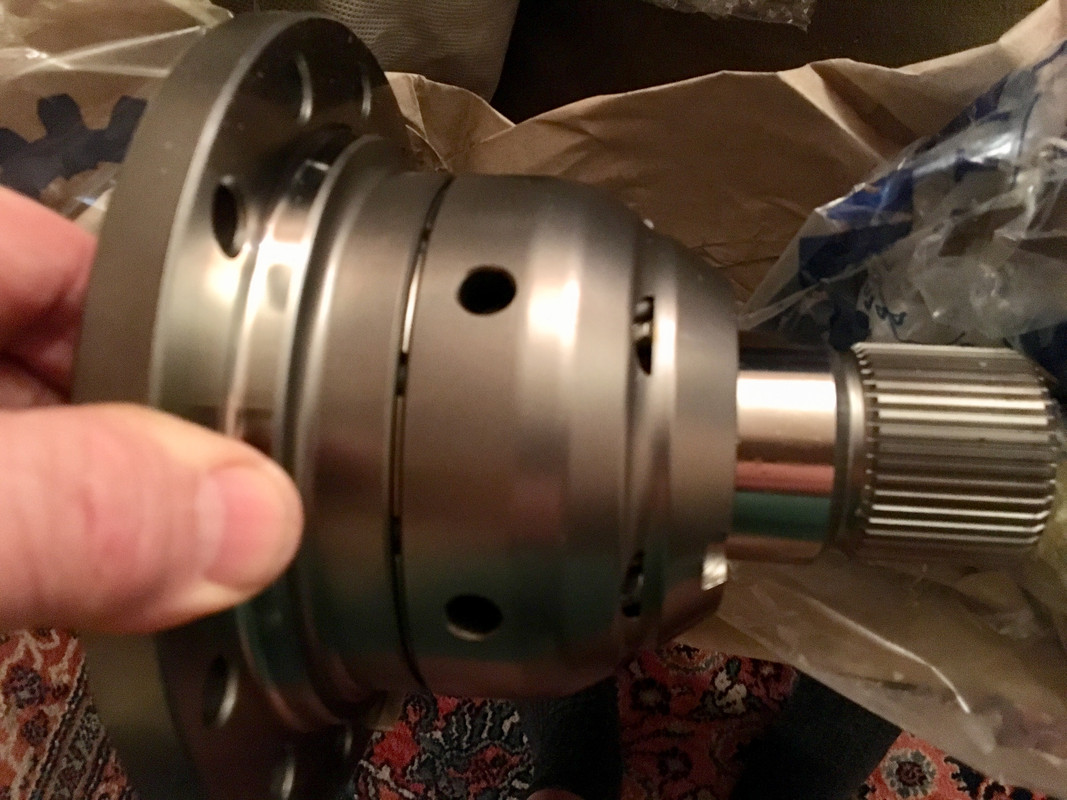 EDIT - PArts list: diff- QDF14J. coupler - 31256008. bearings - 32010x/q 32008x/q. Seals - 9143911, 6843481, 8675580, 9143885, o-ring 976041. HondaBond 08718-0004
Remove shifter assy, shifter bracket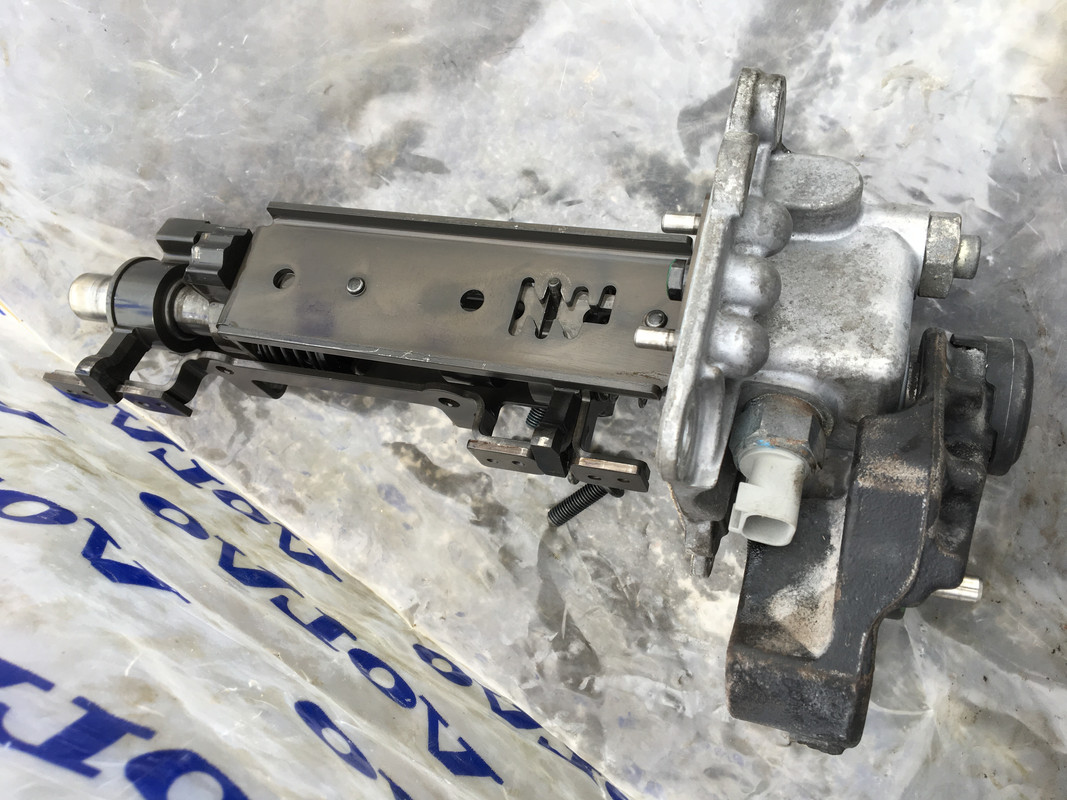 Spilt casing, 20 bolts, one inside bell housing. Check bearings and races for evidence of bluing/scoring. I soda-blasted the transaxle before dis-assembly.
EDIT: Transaxle is upside-down in these pics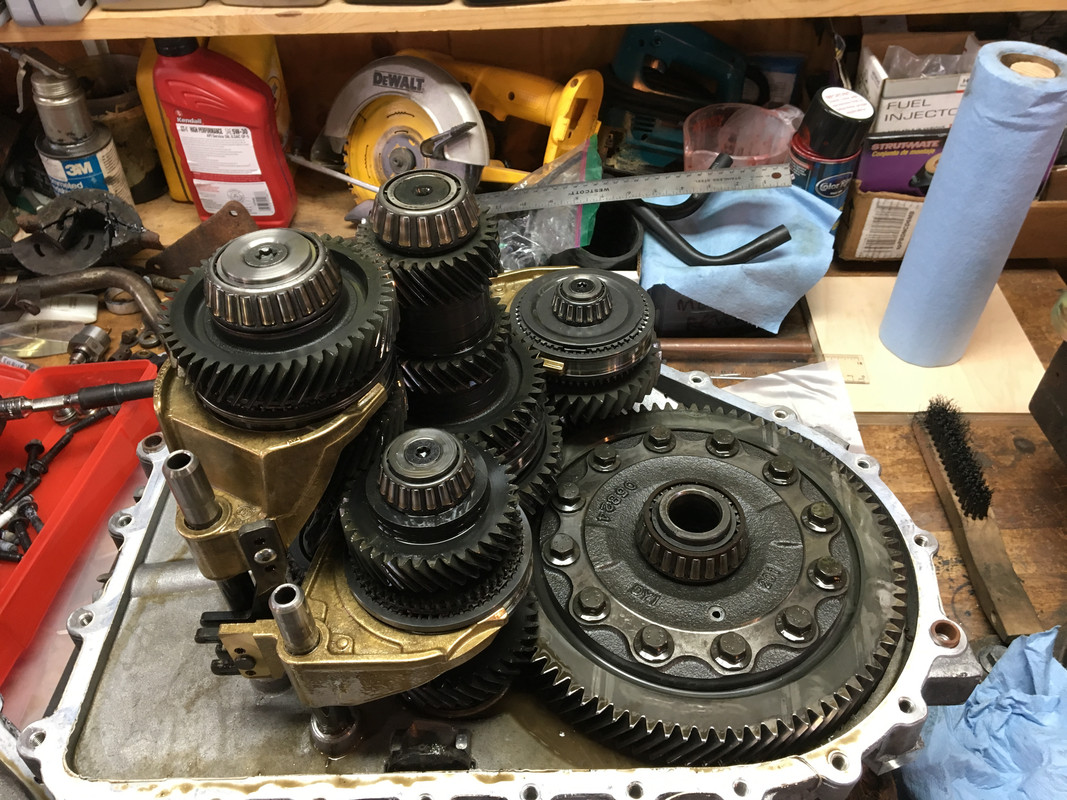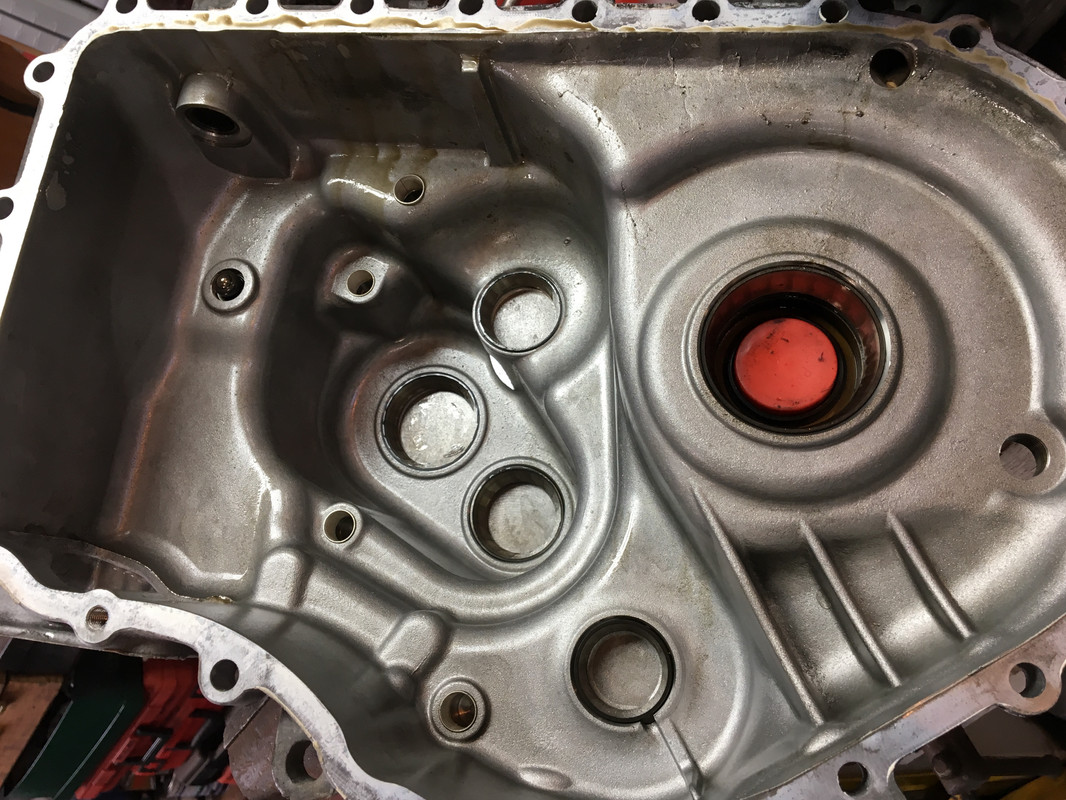 Remove magnet, gear clusters and forks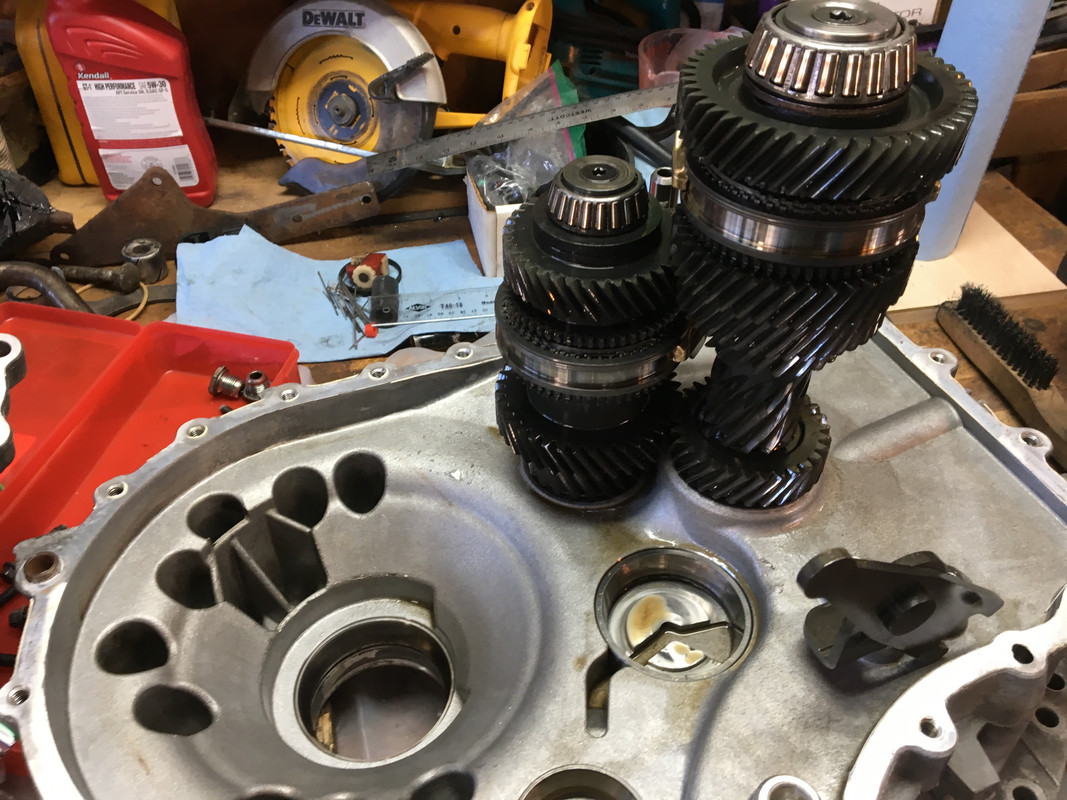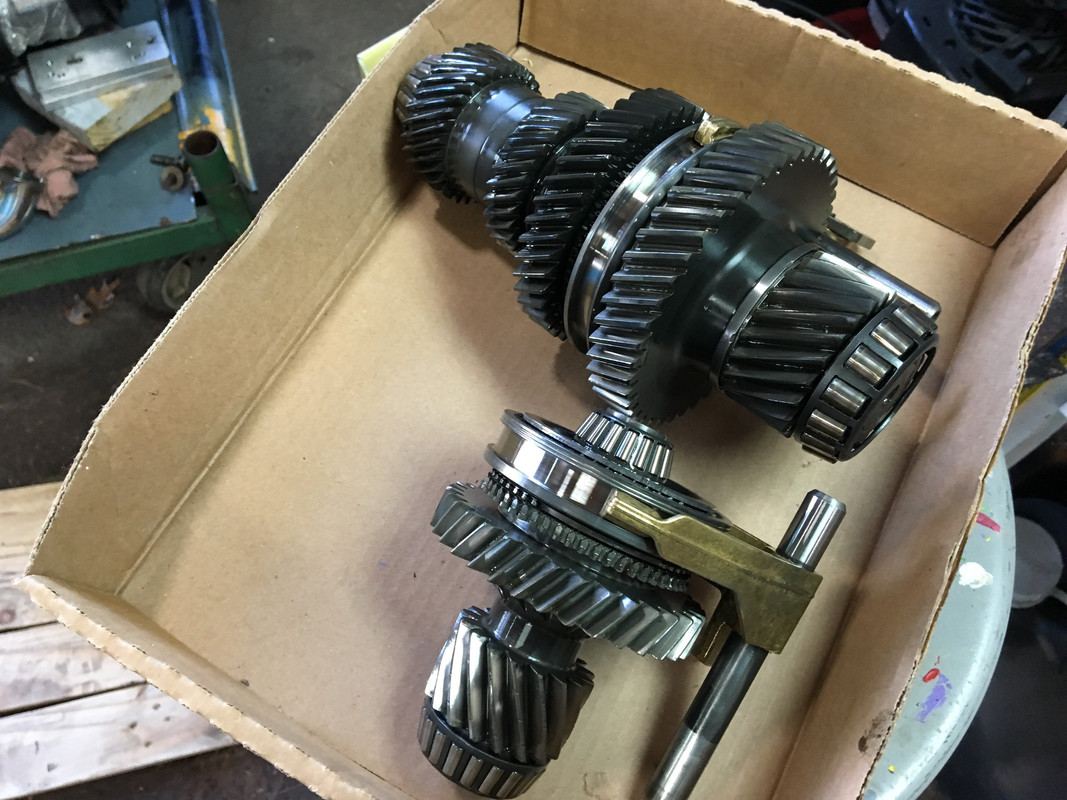 Remove axle housing seal 9143911, carrier bearing race 32010x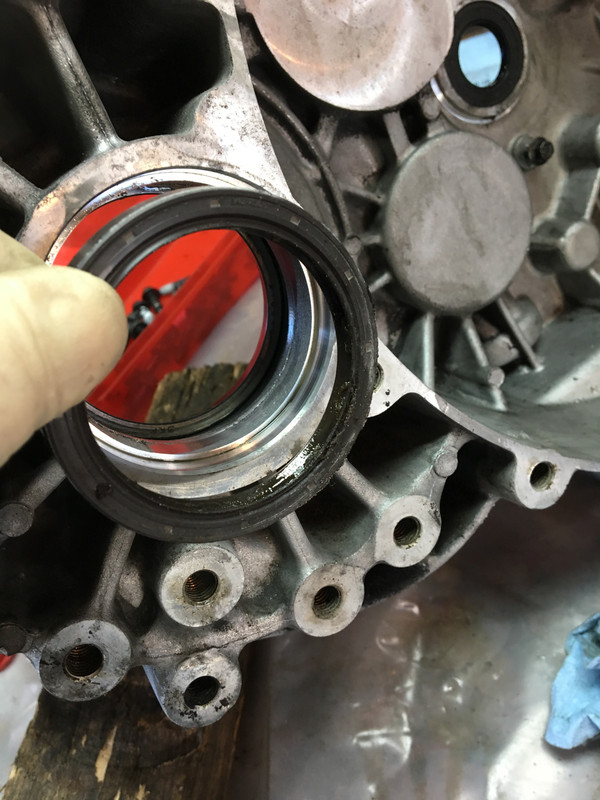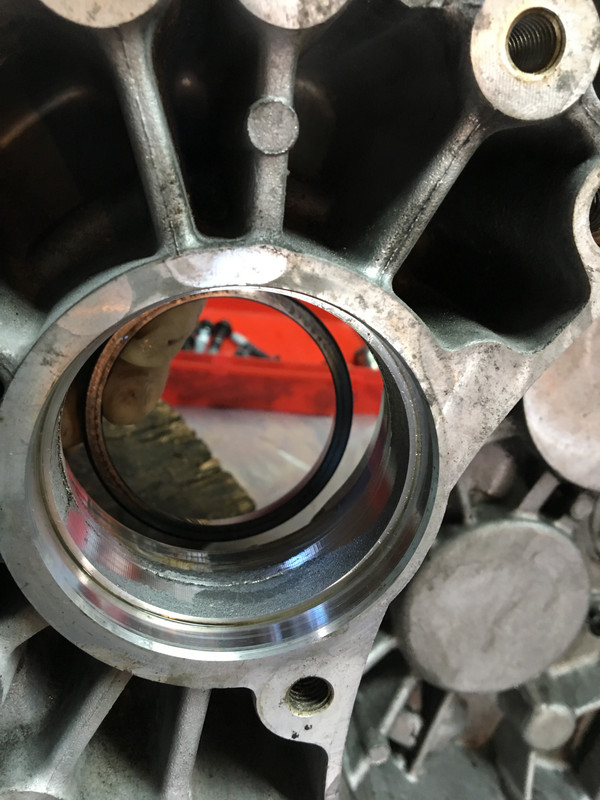 Retain carrier preload shim, re-install behind new race 32008x
Install left axle seal 6843481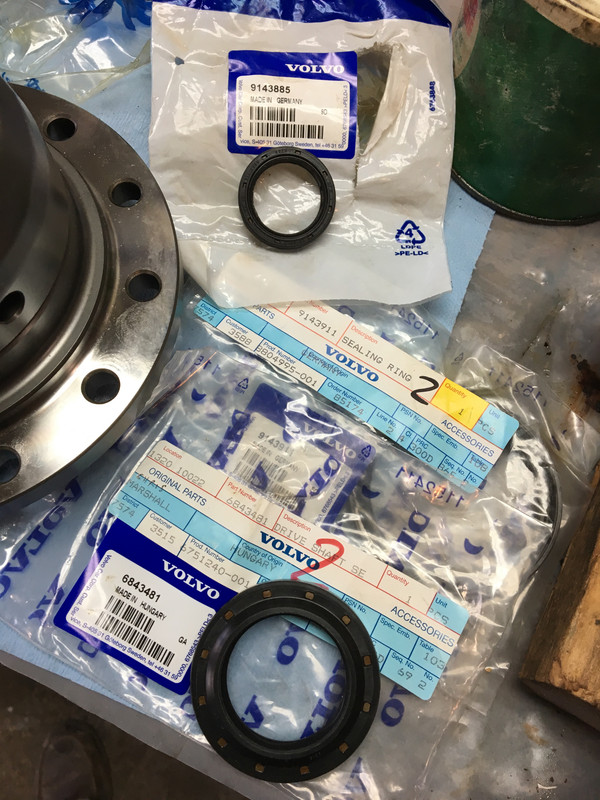 Use old seal to seat new seal 9143911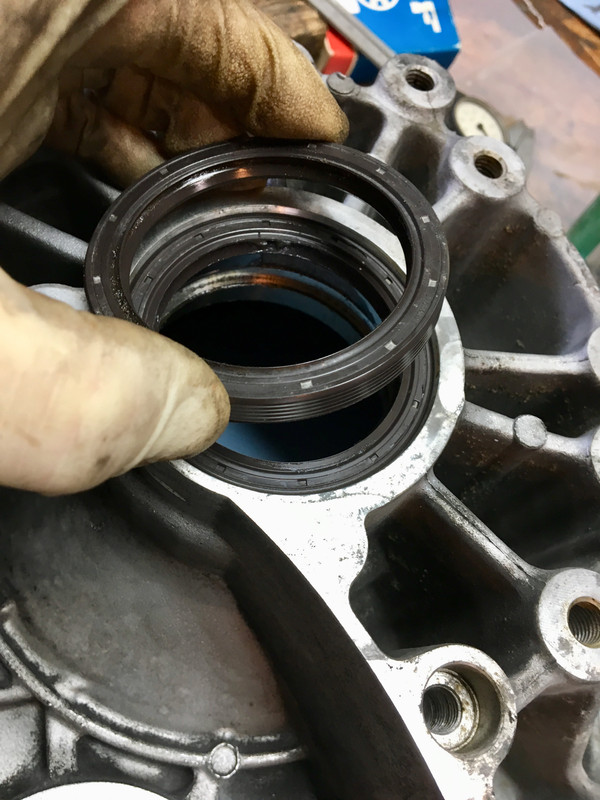 Use old race to install new race 32010x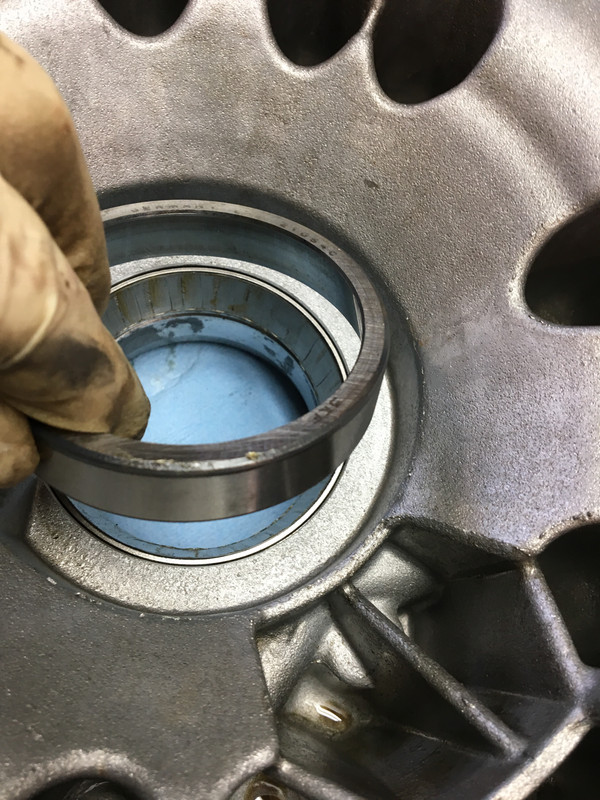 Install 32010x bearing, 976041 oring 9143885 Axle seal on Diff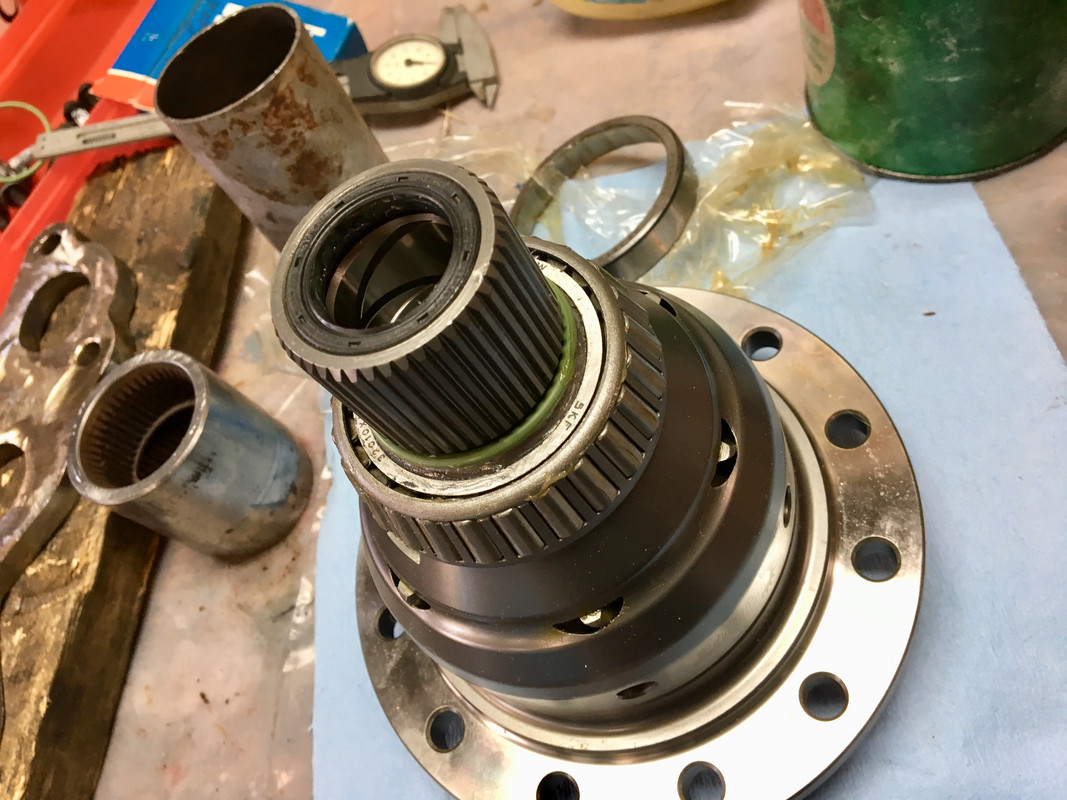 2.25" exhaust pipe is perfect size to tap race onto shaft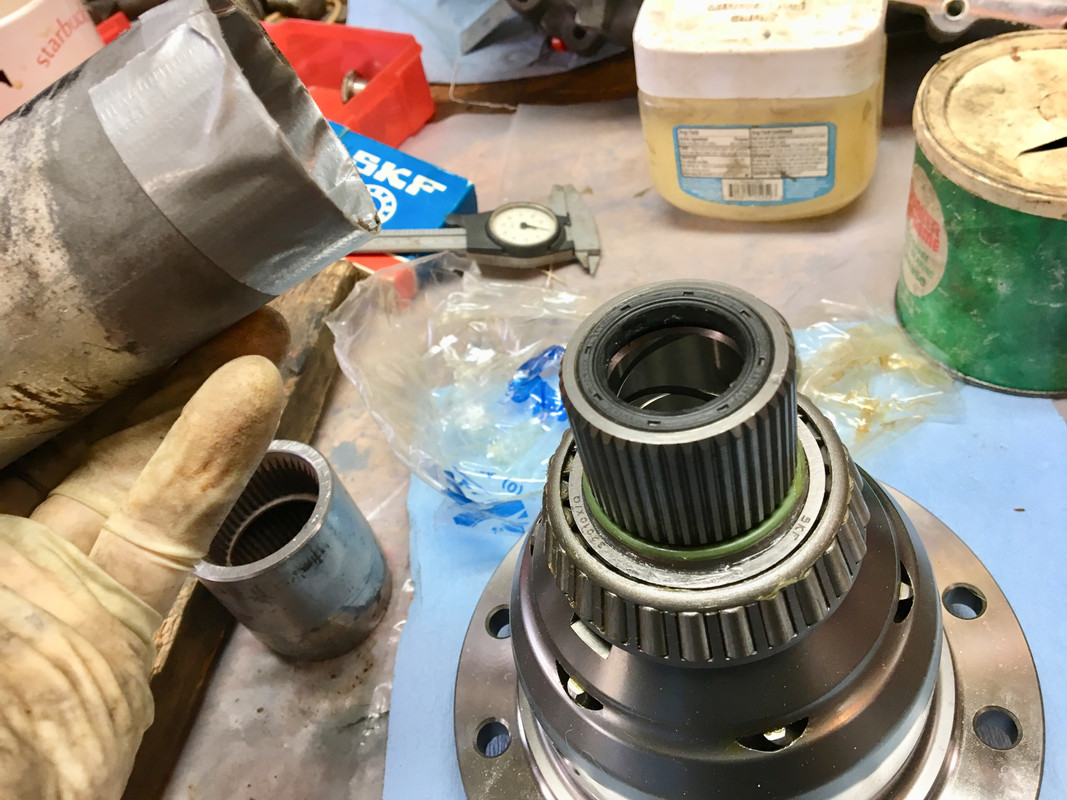 Install 32008x bearing on other side of diff. I used a 740 CIS motor casing, perfect fit over shaft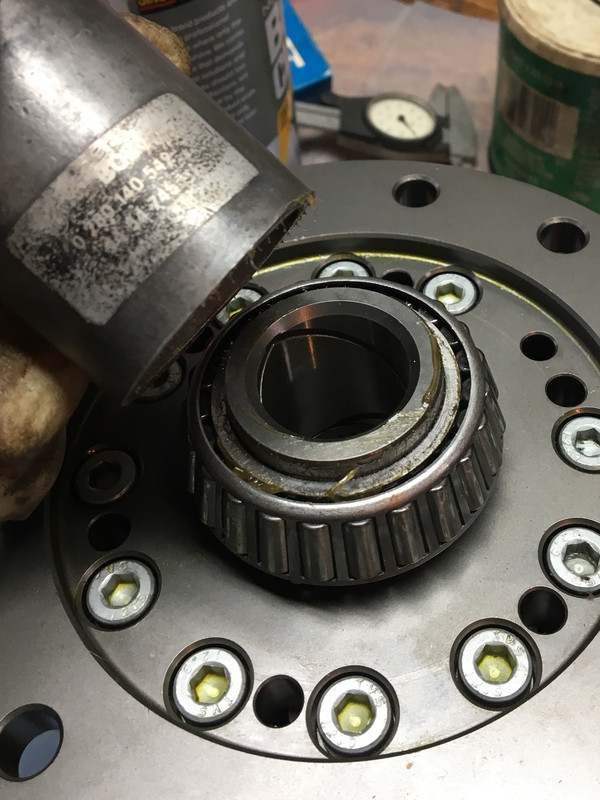 Install ring gear on Quaife, use 4 bolts to pull ring gear into place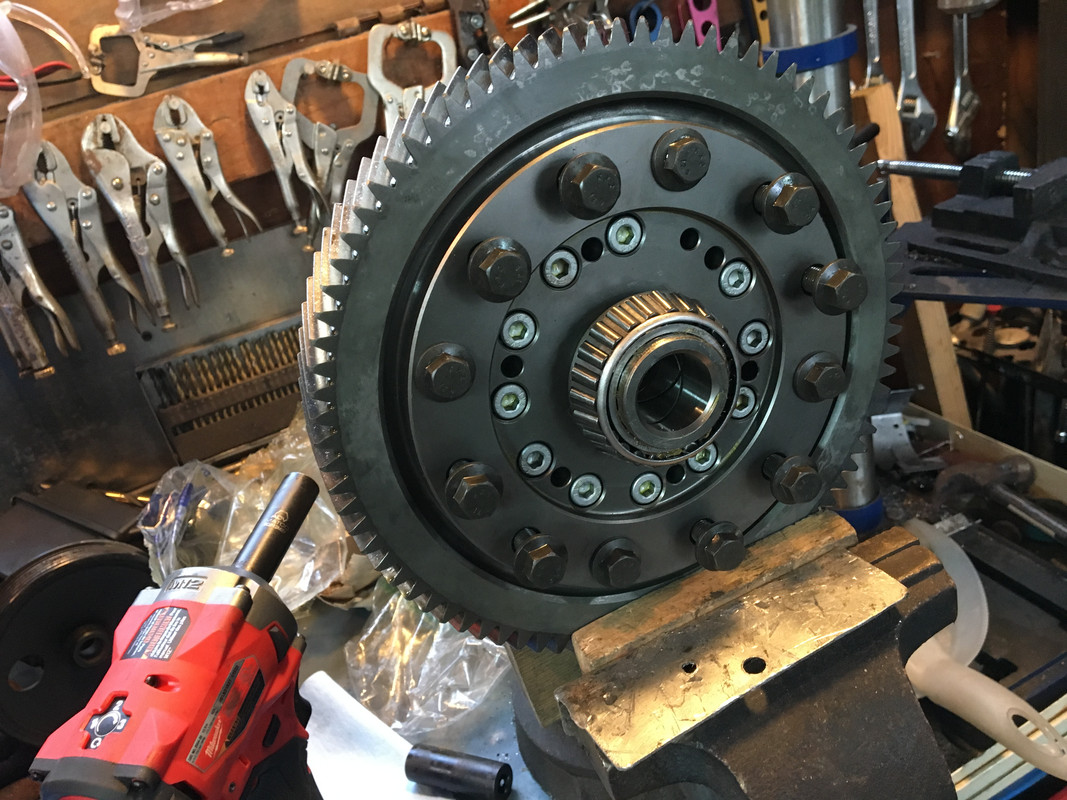 Clean & loctite bolts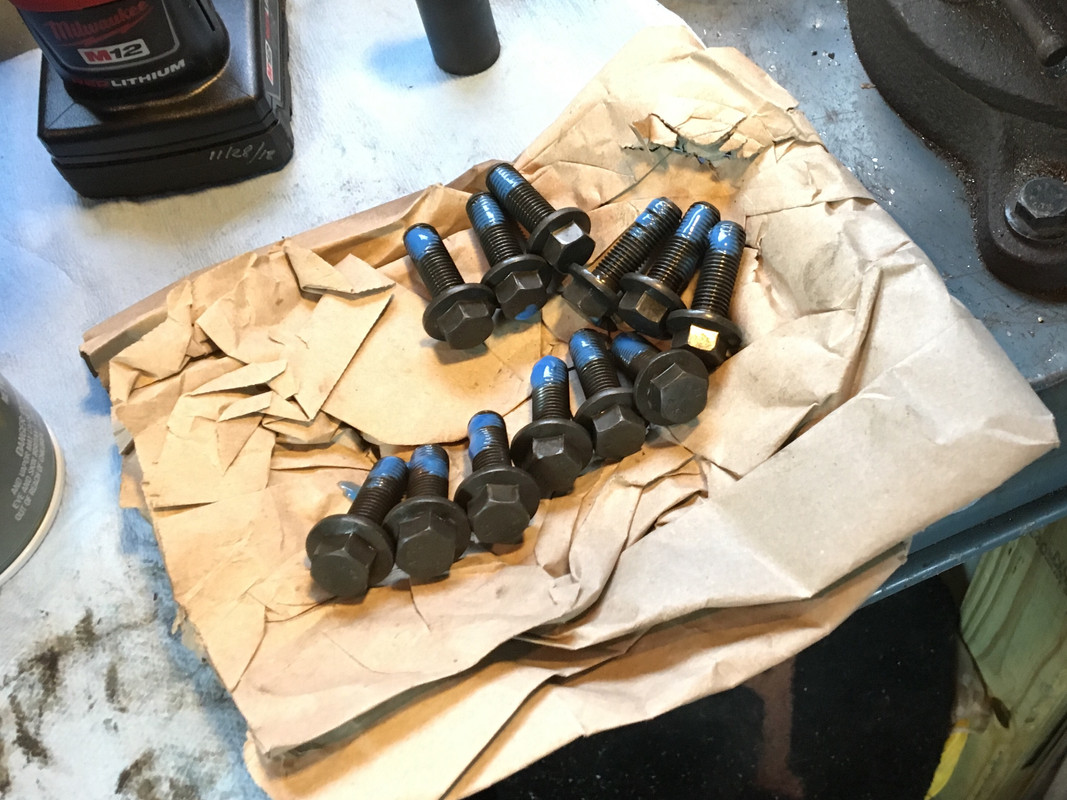 Re-install & torque to about 48ft/lbs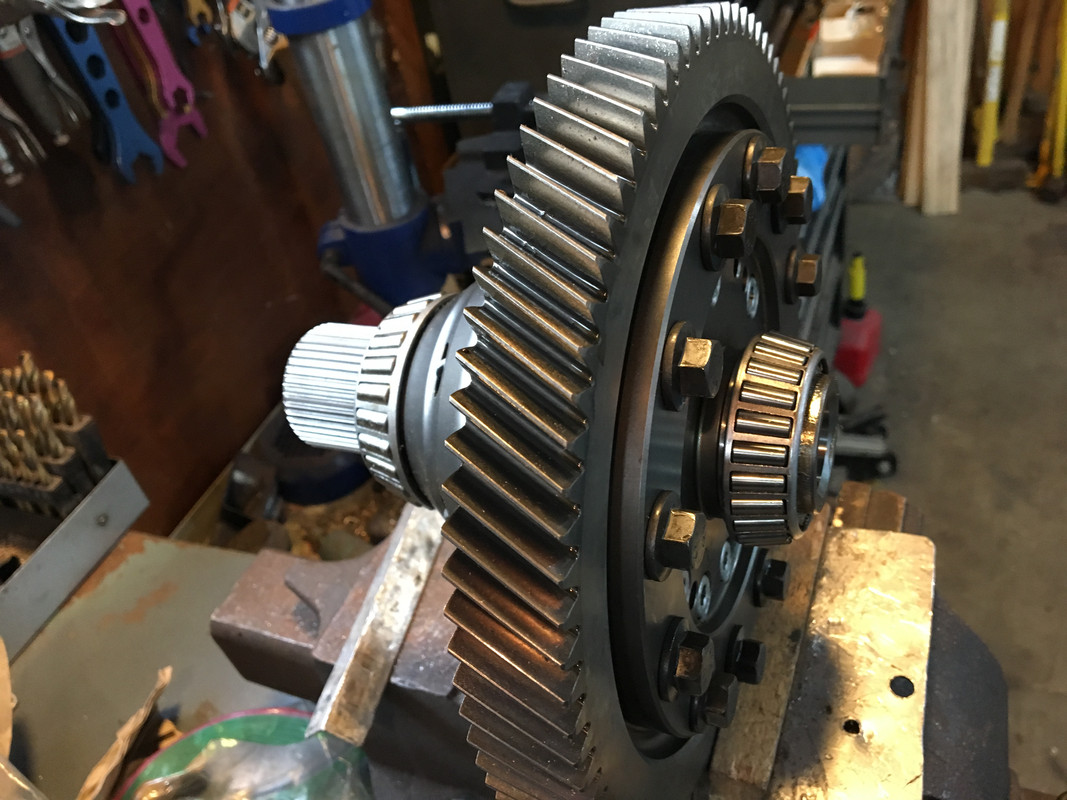 reassemble diff & gear clusters in casing EDIT: install new input shaft seal beforehand (8675580), reinstall magnet in lower slot.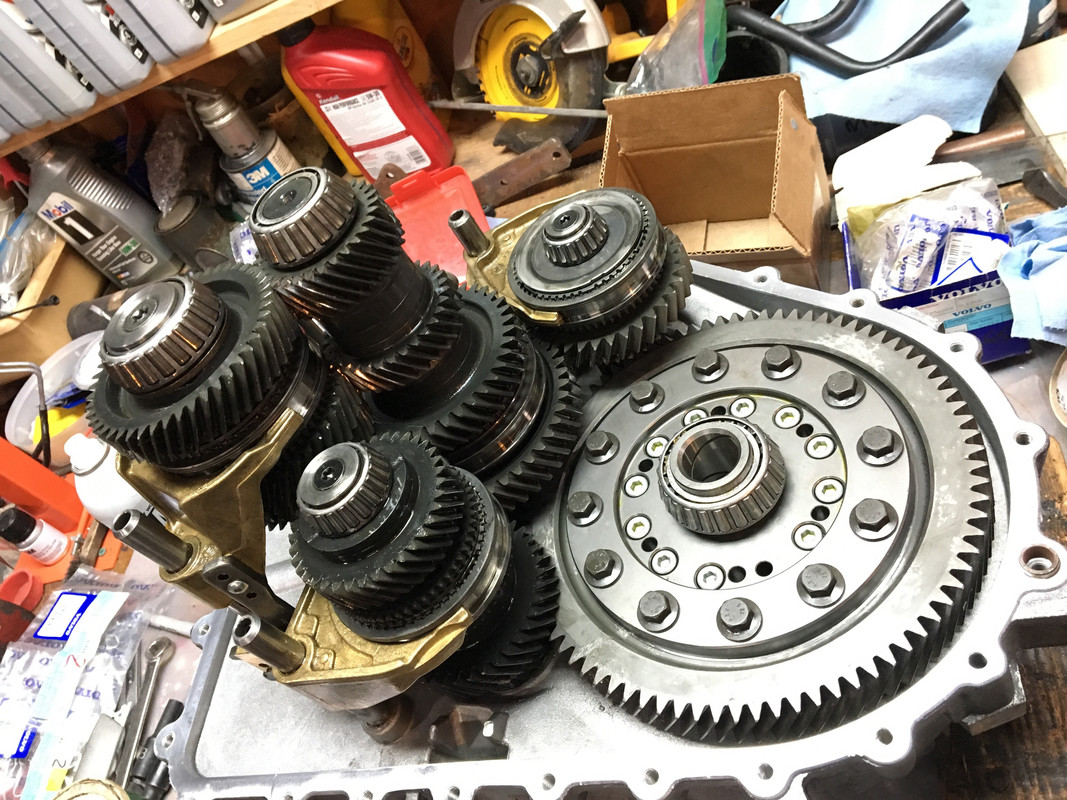 Make sure reverse gear selector pivot arm is properly located -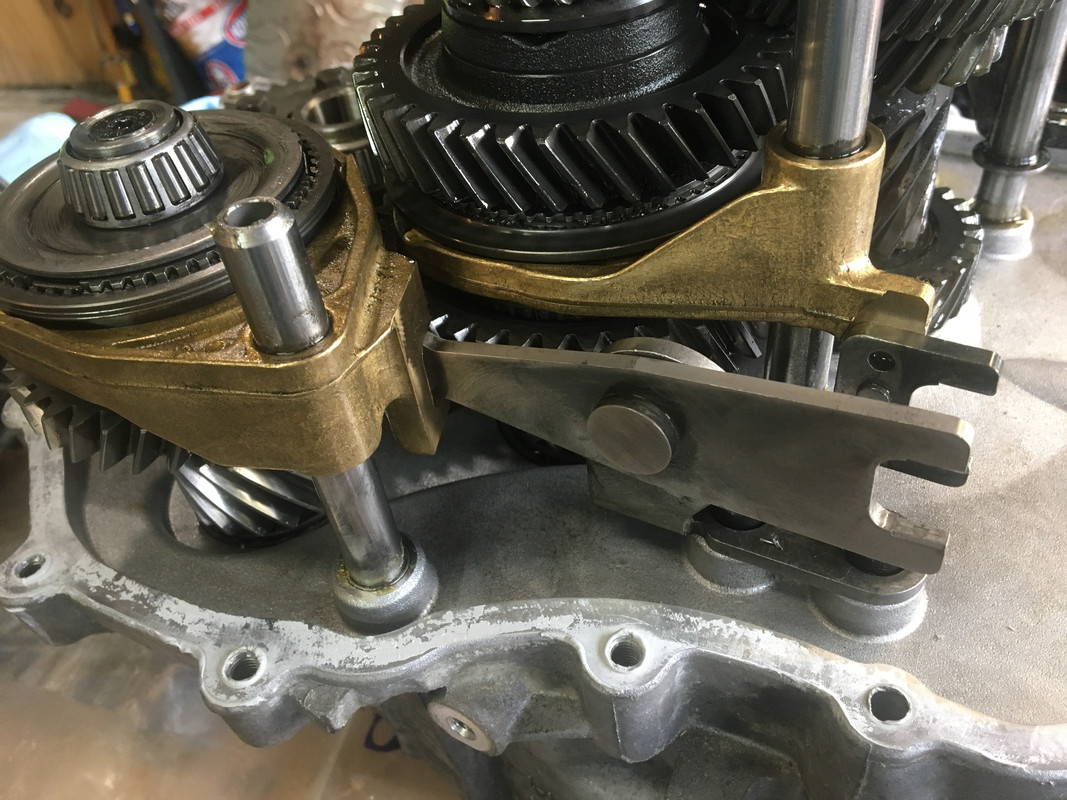 Clean mating surfaces of all old sealant. apply new sealant (I used HondaBond), reassemble casing, torque bolts to 20ft/lb.
Re-install shifter assy - after checking for wear around this gate pin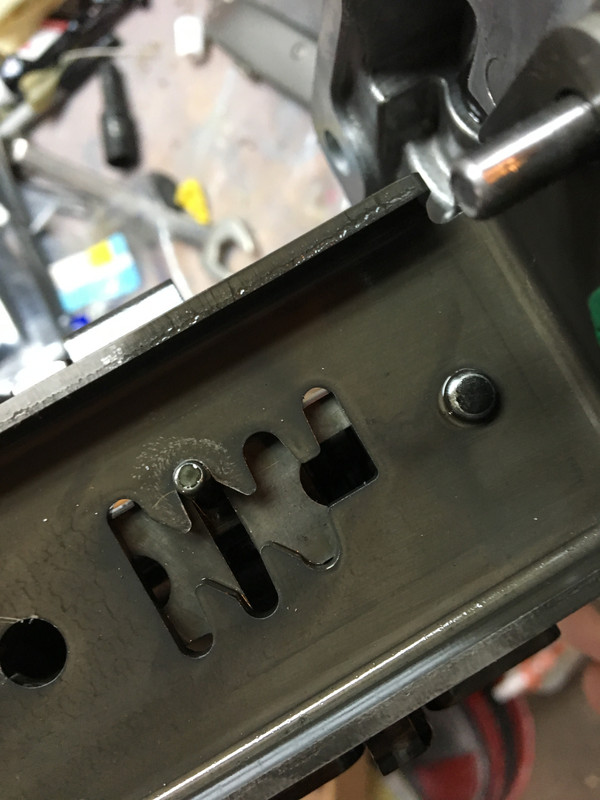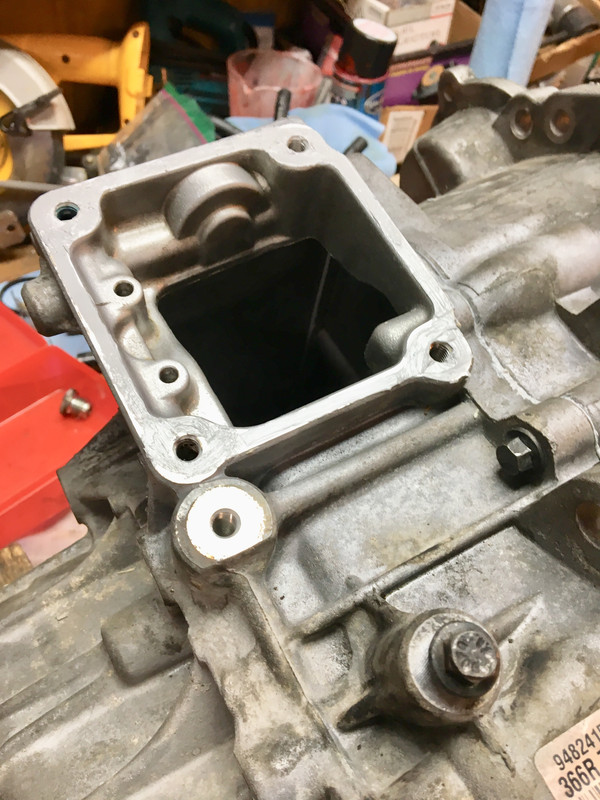 All ready to roll. Just need a new 31256008 coupler. Use 1161748 spline grease to install.