Discussion Starter
·
#1
·
So for past few years i had to live with my friends making fun of the low light output of the LED's located by overhead sunroof control knob. I took the whole thing off with one thing on my mind: to replace them with a set of brighter more powerful led's.
After taking of the light caps and than poping out the black long cover that covers the led's, it was clear that the problem is not with led's it self but the 1mm holes in the plastic which are blocking most of the light. I widened the holes by "drilling them out with T-15 torx bit screwdriver than after trying it out i went back and redrilled it with T-20 tor bit ( i was lazy to get my drill).
Final result: perfect visible light output coming from LED's. Not too weak not too bright.
If someone likes more output they can widen it little more but be careful not to overdo it because its irevrsible process :beer: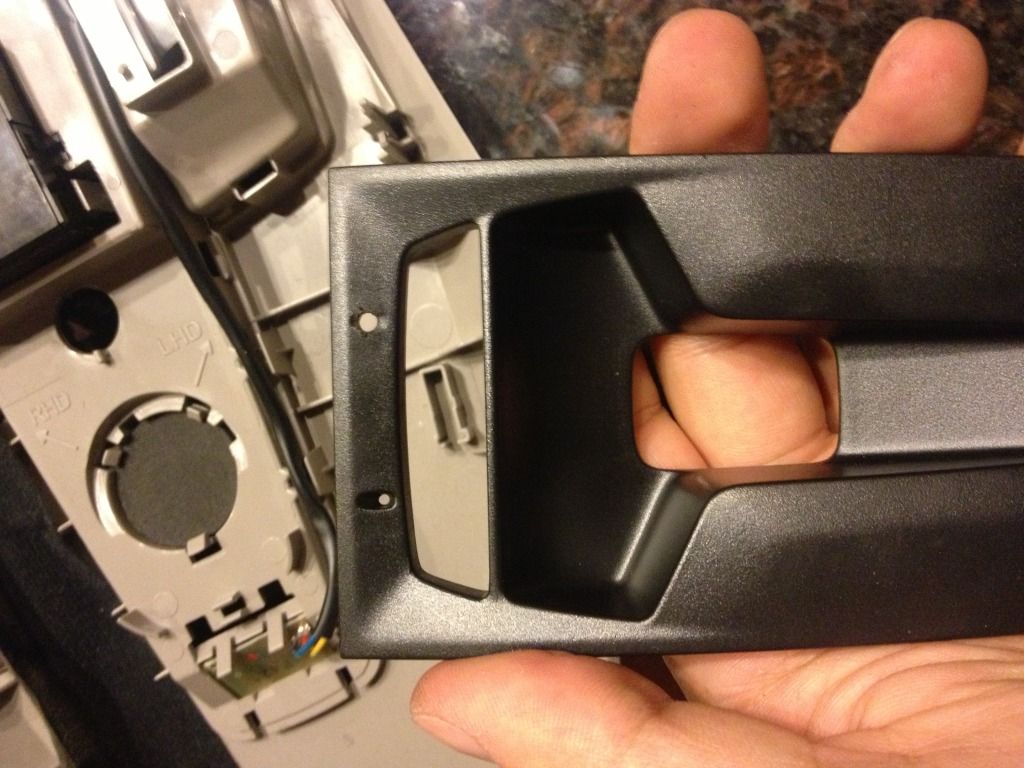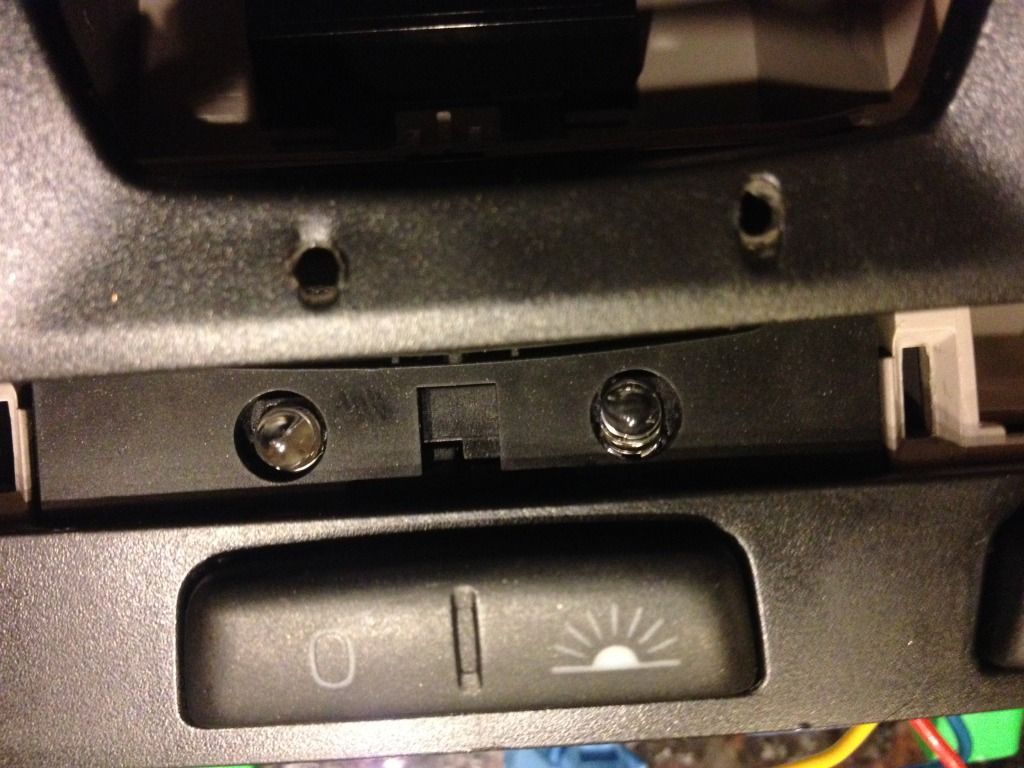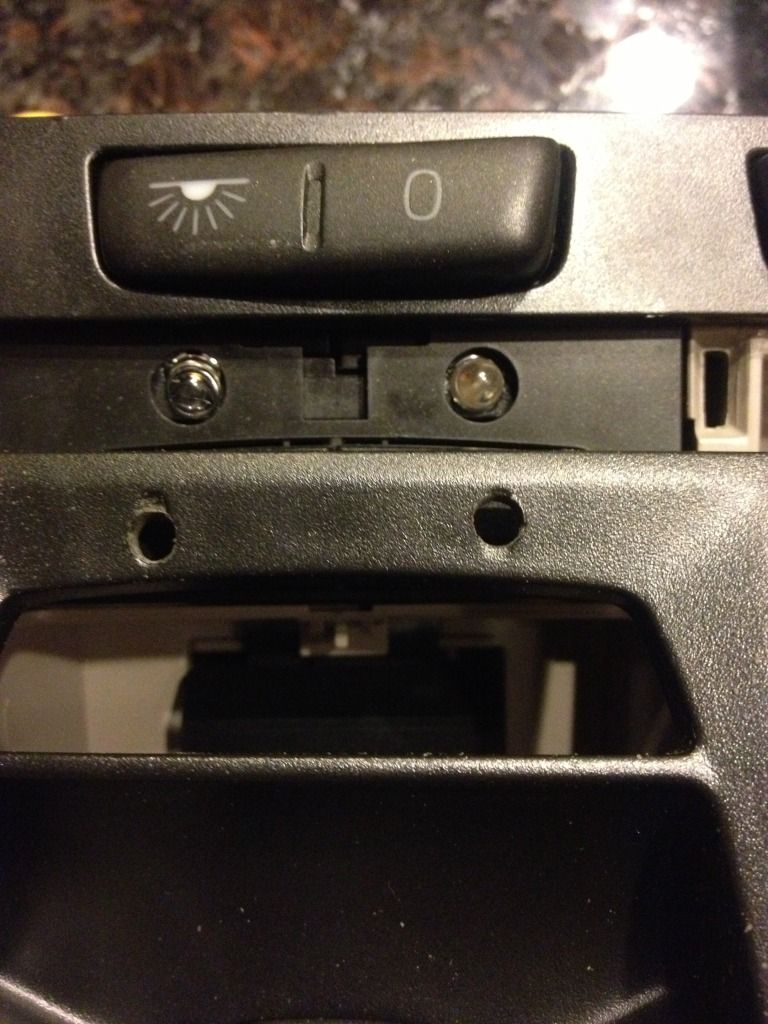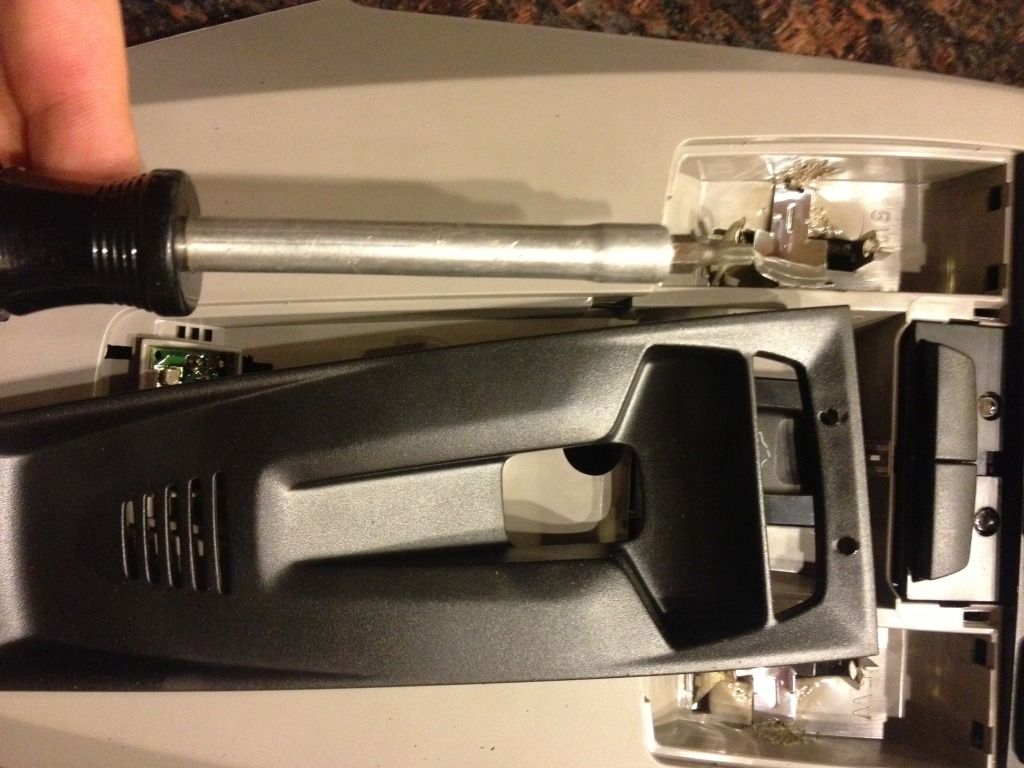 I used my phone as a camera so this is the best i could do to show the light output after widening.