Discussion Starter
•
#181
•
Turned some wrenches on this today, mainly to get more parts out of the way in the garage. (Getting sorted for some garage updates, as well as the next big project)
The car had some no-name struts/shocks on it since we've owned it, so it was time to remedy that.
I picked up a lightly used set of Sach ST struts and some Bilstein Touring shocks a while back, as well as some new front spring seats. I had the spare "R" front springs still sitting in the garage, and they spec'ed out to be a heavier gauge than what was on there (13.1mm vs. 12.85mm), so I installed those too.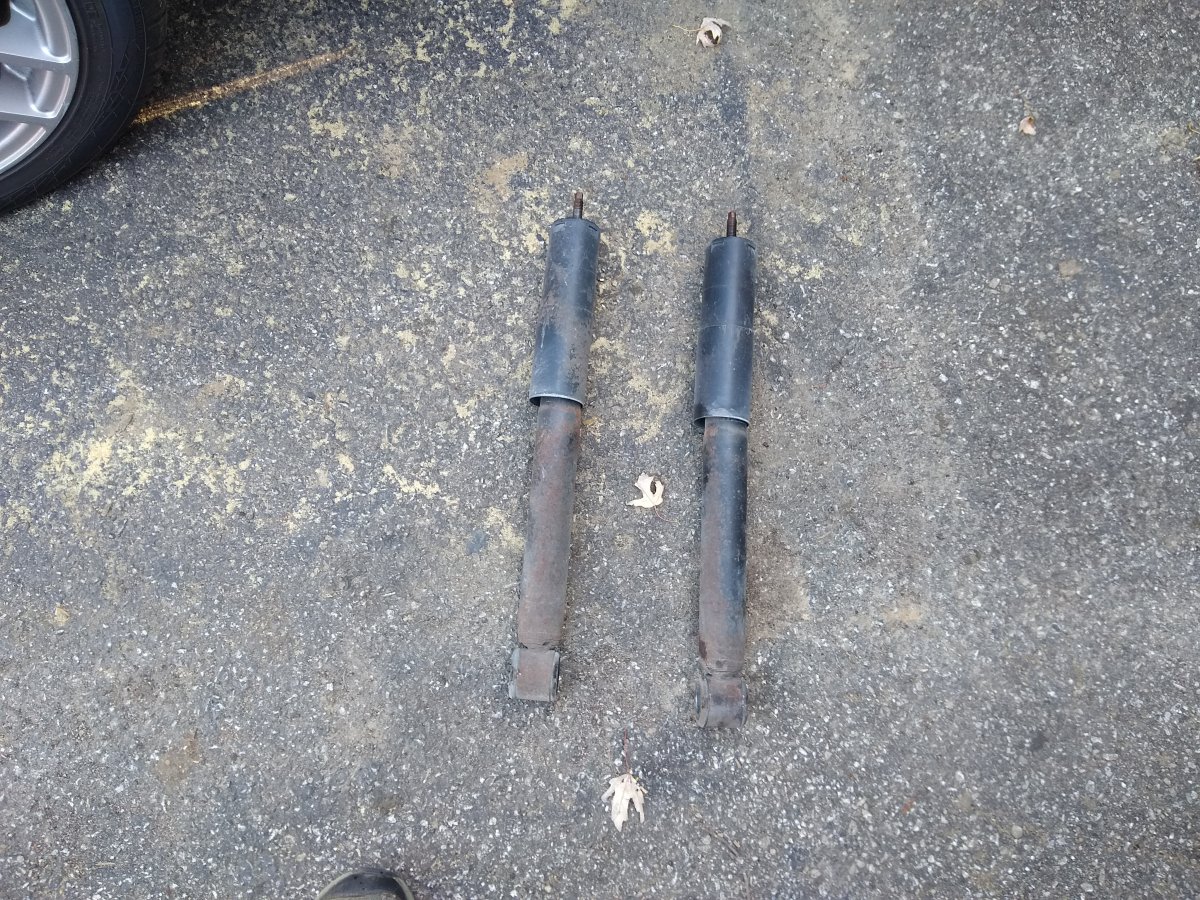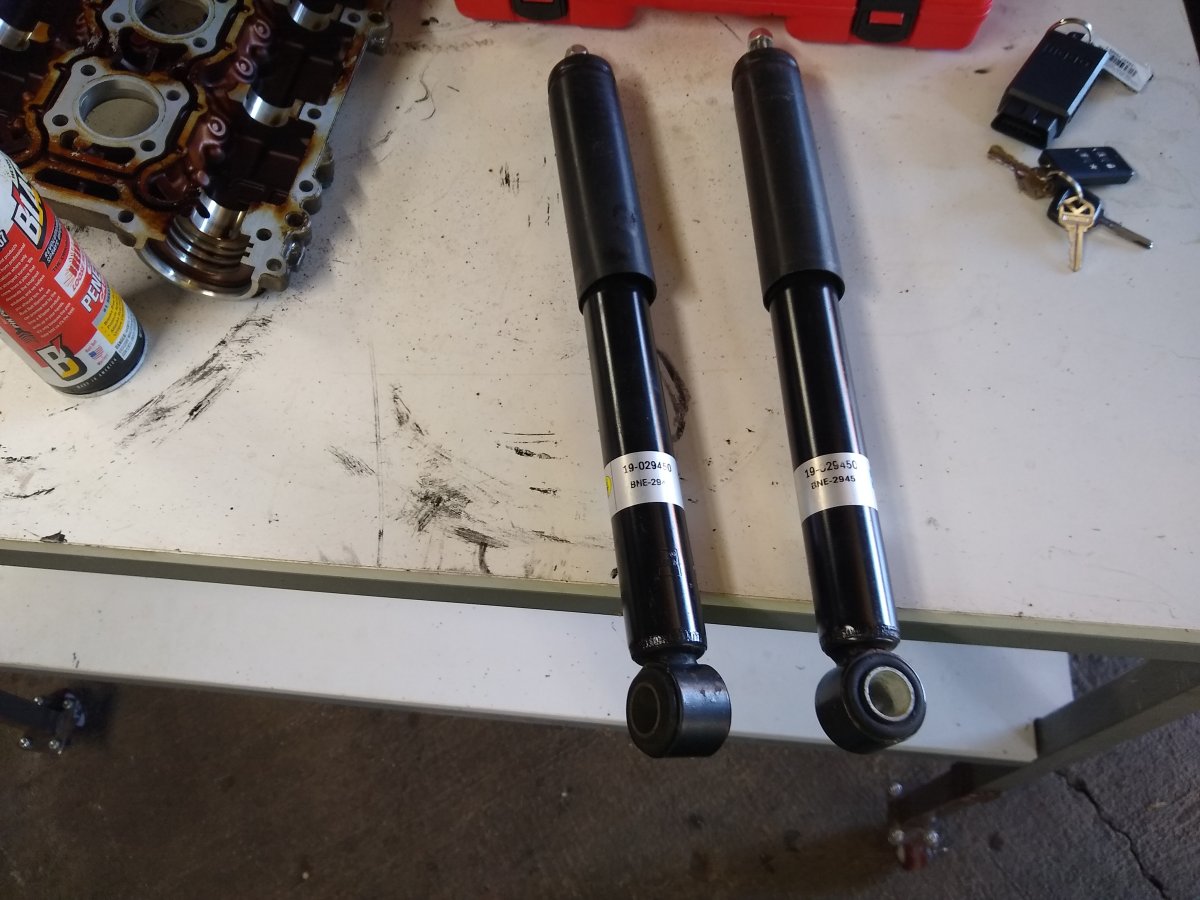 The strut bearings were in good shape, so I left them in place for now, which saves a huge realignment hassle.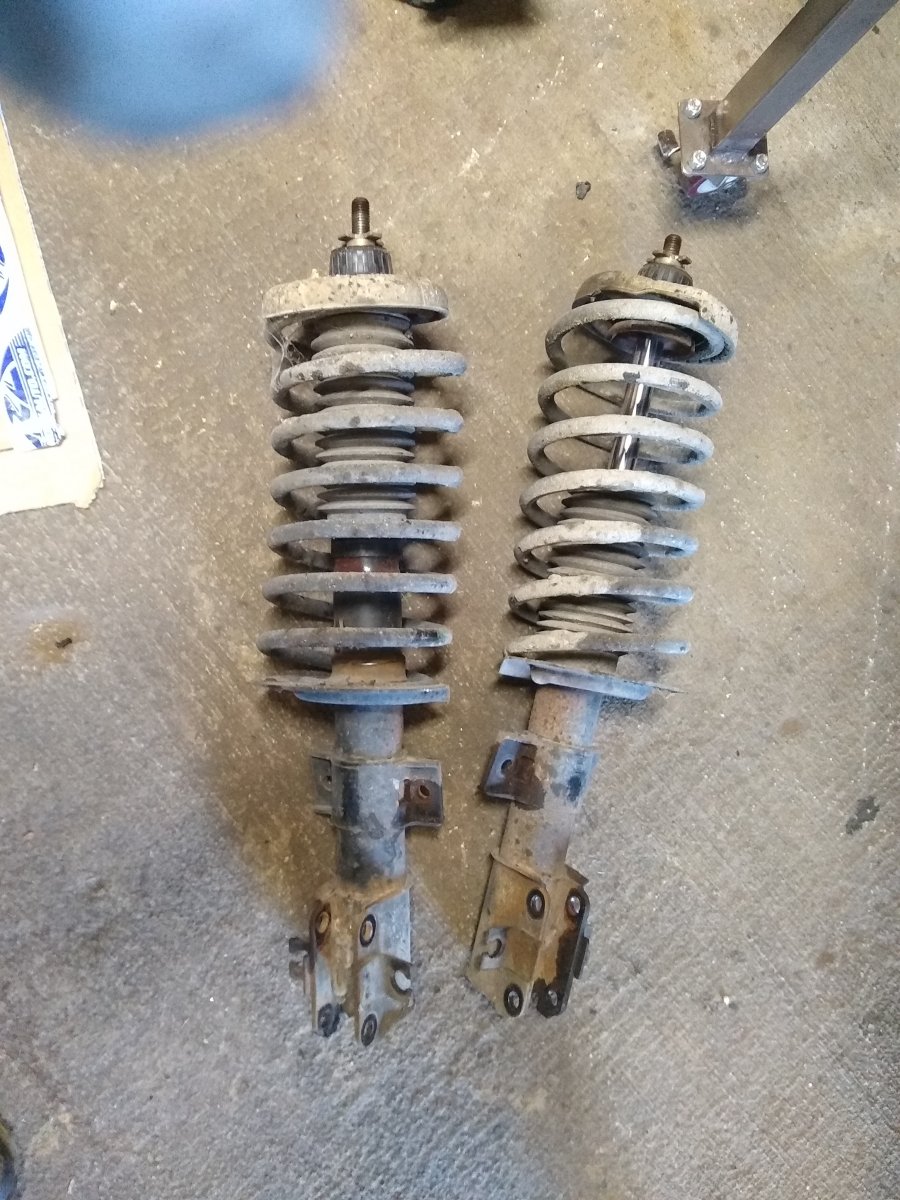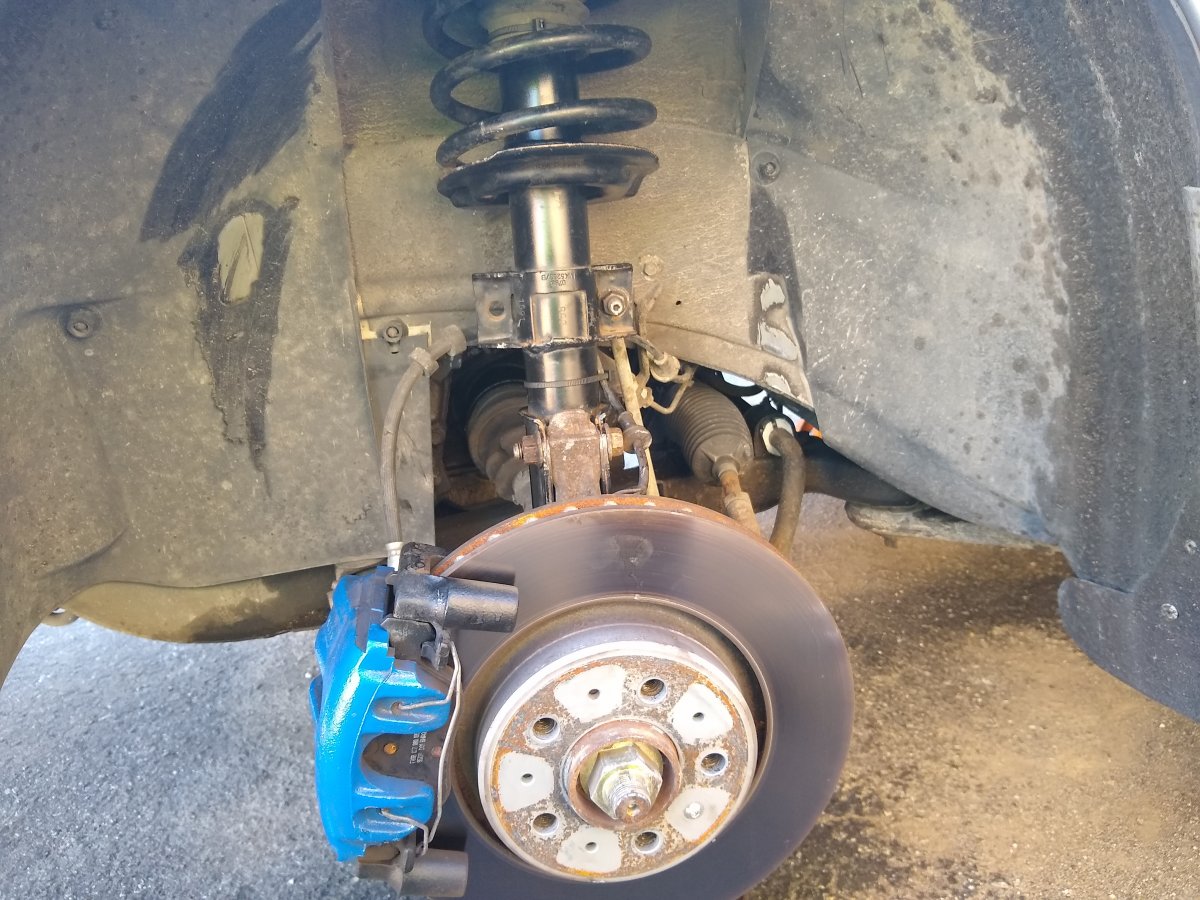 Going to let the suspension settle for a couple days, then double-check the toe and camber and make any needed adjustments.
I've got a couple small things to tend to before winter really sets in, but no more major work on this until next season, when I'm planning on swapping out the 300K+ trans for the old one from my T5. Planning on refreshing that this winter.