If this is still relevant to you, I got mine from this seller on ebay. I got the version without the panic button for $15 brand new, but the one you're looking for is for sale new for $35.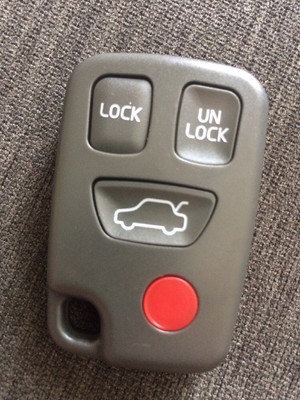 100% GENUNINE VOLVO TRANSMITTER OEM. THIS REMOTE WILL NEED TO BE PROGRAM BY YOUR LOCAL VOLVO DEALER OR LOCKSMITH.
Still has to be programmed of course, but should save you a ton of money if you still need one. Mine works great.