Finally got around to properly installing a 16T on my 04 LPT. Currently running Hilton Stage 2 tune, just ordered Stage 3 tonight.
Before installing the 16T I upgraded it with a Forge CBV and an ARD adjustable wastegate actuator.
I had another 16T but it was from an older Volvo so the coolant ports were wrong and it was leaking from how I had it rigged up. This one is from a T5 so it's a proper fit.
I also upgraded to iPd's color coded silicone vacuum hoses and a new HD Pierburg TCV from ARD. Anyway, the pics.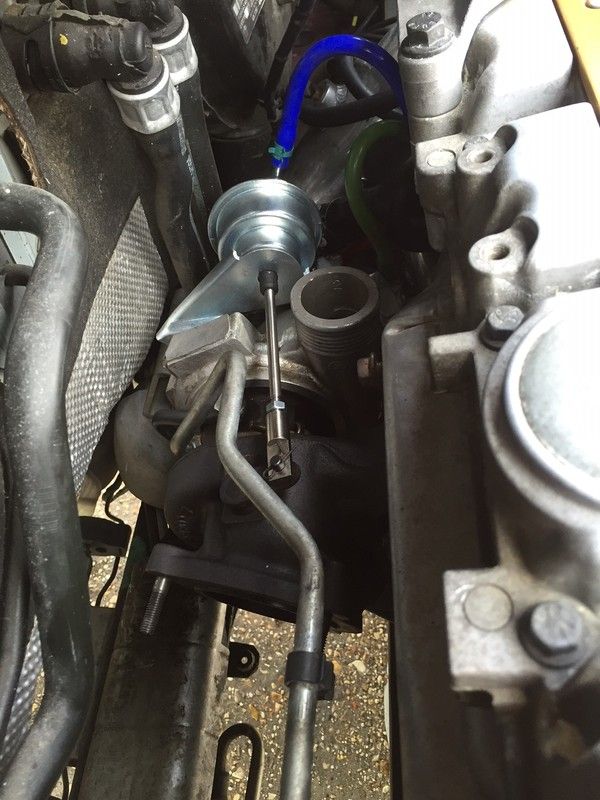 Until I figure out a better way to secure the heat shied I'm leaving it off, so I covered the wire going to the O2 sensor with some heat wrap.
A pic from underneath. No more leaks!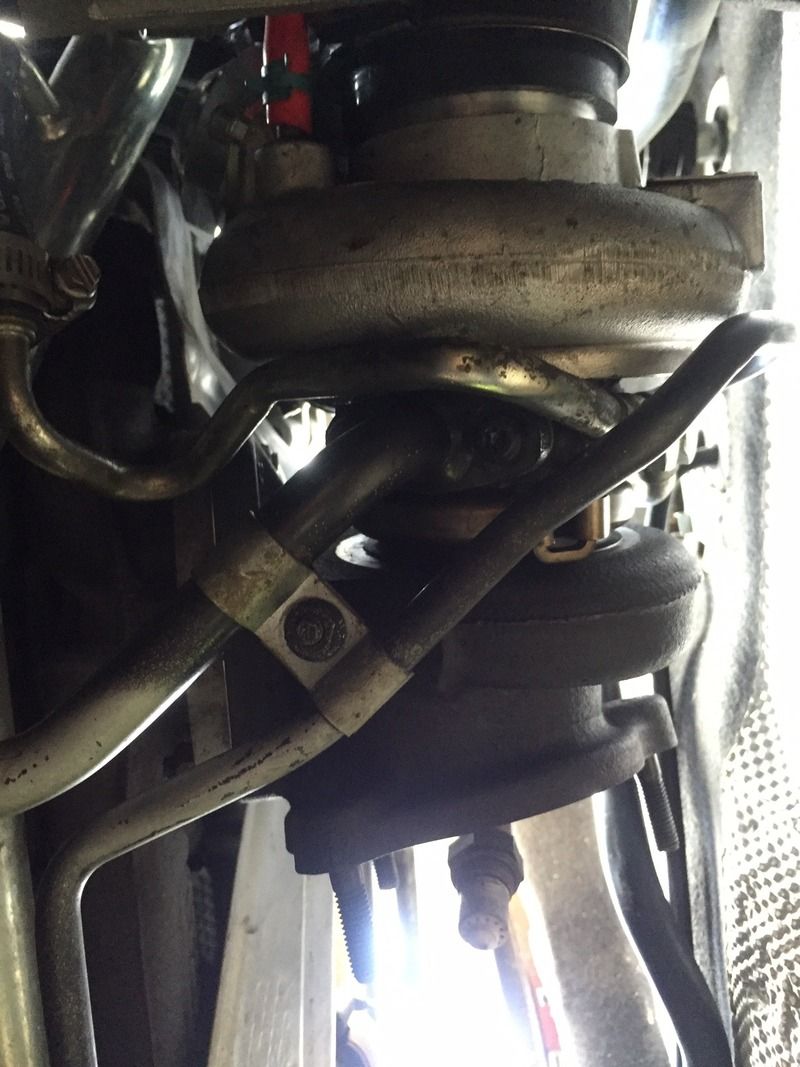 There's the HD TCV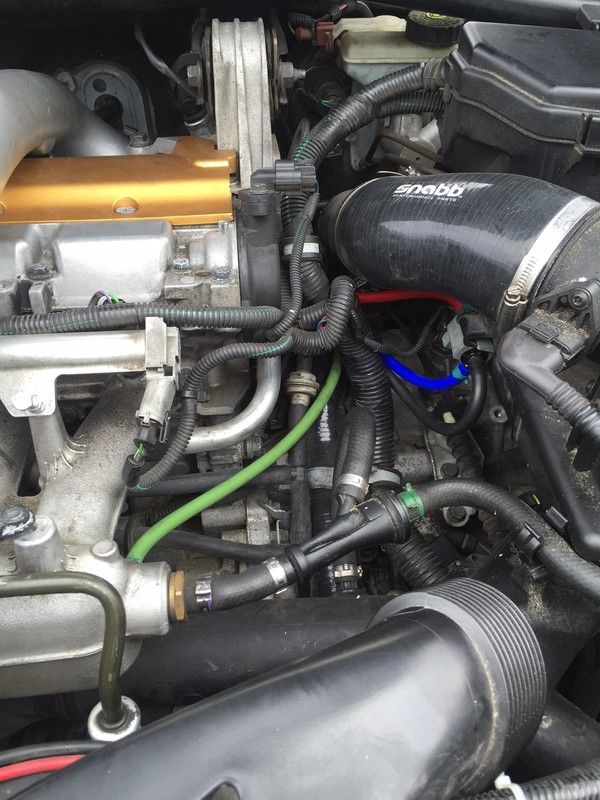 And a little closer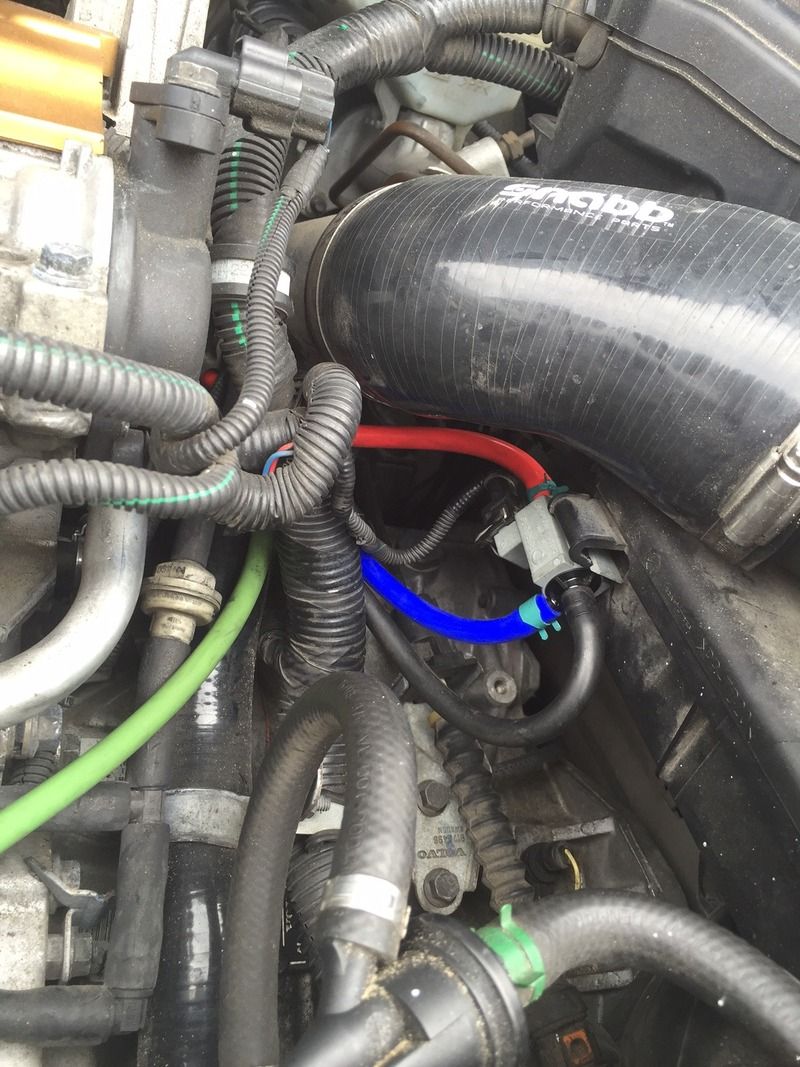 Another view from below, before downpipe goes on
Downpipe installed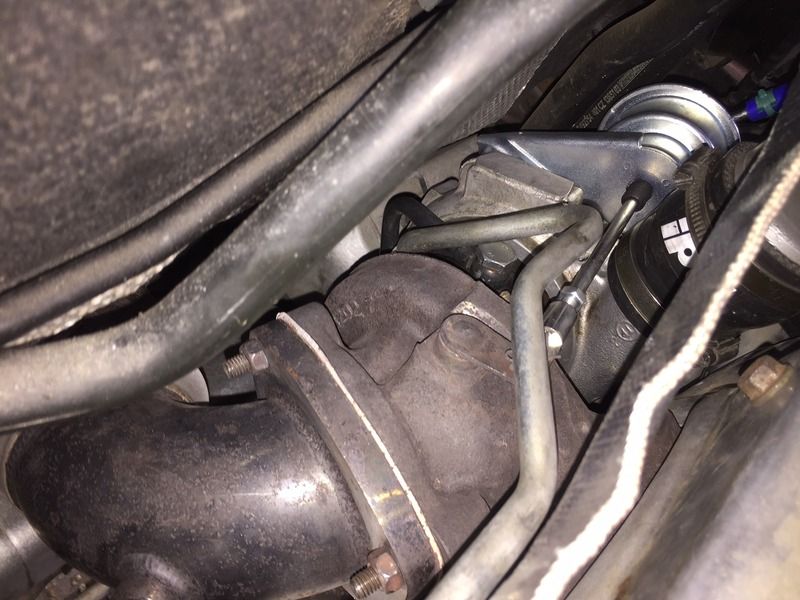 And here you can see the Forge CBV and the new wastegate actuator. I can't imagine how people change these with the turbo on the car!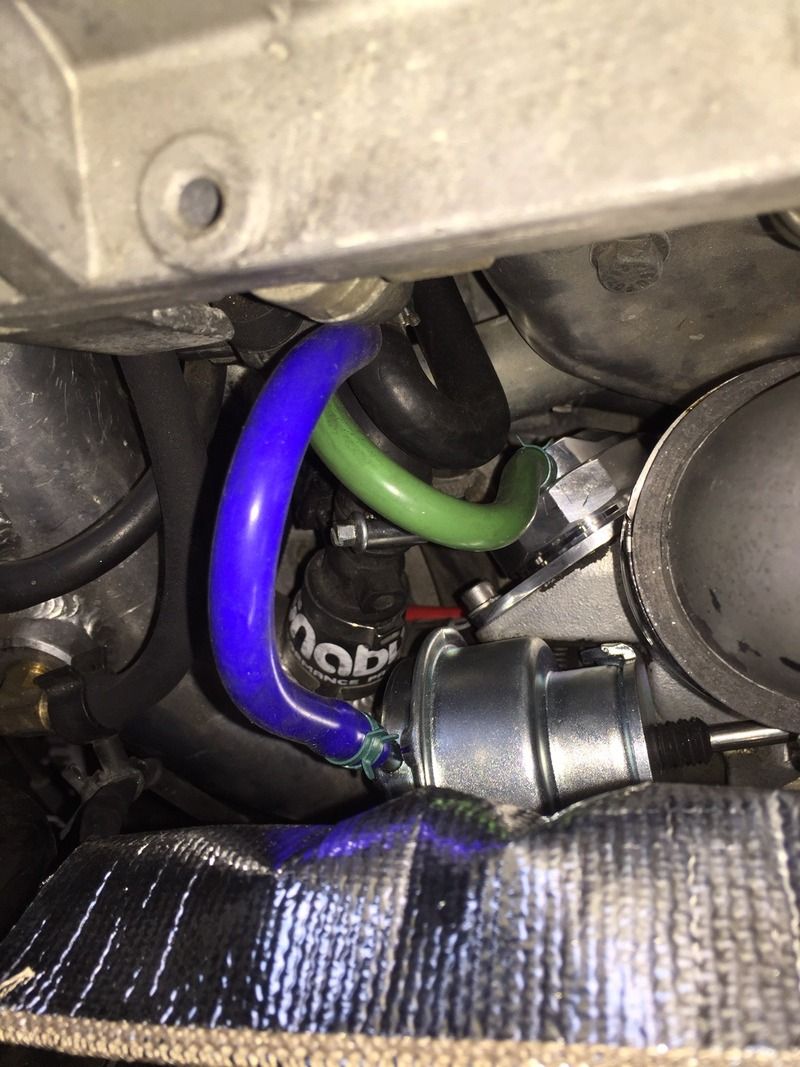 Here's a video of me starting it up for the first time, with the downpipe disconnected.
And one more just for fun.