Discussion Starter
·
#1
·
I posted this over on V70R.com but I figured I put it up here as well.
Hey all I am new to the v70 world but not to Volvos or cars. I just picked up a '00 vr and have spent some time under it doing a few fixes and have some ideas for common problems associated with the awd cars. I have been building custom suspension parts for my cars for about ten years now and see a few things that could help when lowering our cars.So here are my ideas that I have for awd V70.
First is a bolt on bracket that allows the use of two bold style front control arms on our four bolt cars. You could probably also use early 850 arms that have replaceable ball joints and bushings as well. Also it would allow the use of Ben's super rad adjustable control arms if you want to go that route. The reason I think that it would be worth switching to the two bolt style is that with the four bolters you can not compensate for lowering your car by waiting top tighten your control arm bolts when the car is at its static ride height. Some call this preloading your bushings, in reality it is actually the opposite. In order for your bushings to last as long as possible you need to have them under compression as little as possible, for instance only when the strut is moving up or down from its static position. The four bolt arms are fix to keep the bushings unloaded at factory ride height, so when you lower the car you are keeping them in a constant state of compression and shortening their life dramatically. I have seen many posts where people are complaining that the aftermarket replacement arms have worn out after only a few years of being on the car and I can't help but wonder how much of this is due to the inability to tighten the bushings at static ride height.
Second would be a rear upper control arm that would have camber adjustment and a corresponding adjustable toe rod to get the alignment to spec after lowering the awd cars.
The stuff I make is no where near as nice as Kaplhenke Racing parts, but it is also not as costly. I have done several small group buy type of parts runs for Nissan 240sx suspension parts and Datsun 510 stuff as well that I can link to the threads to show people that I have done this stuff before and people were happy with the product. Here are some pictures of my previous projects.
Nissan 240sx TC rods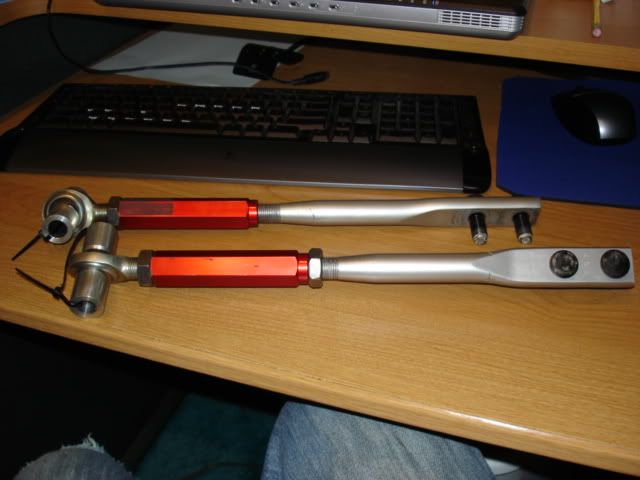 Datsun 510 TC rods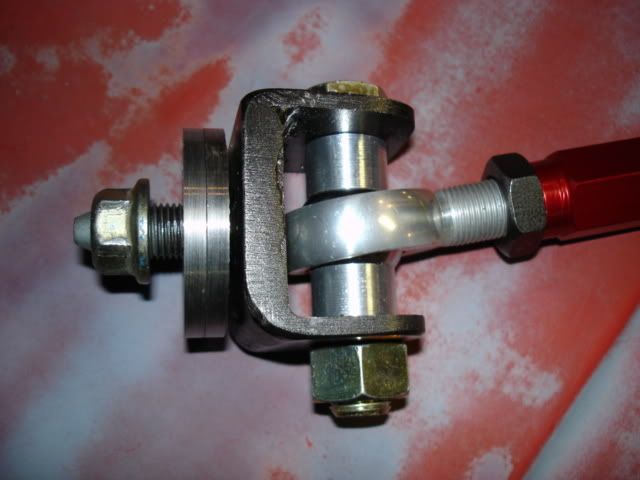 Fully adjustable 240sx coilovers fitted to my 510
240sx toe and traction arms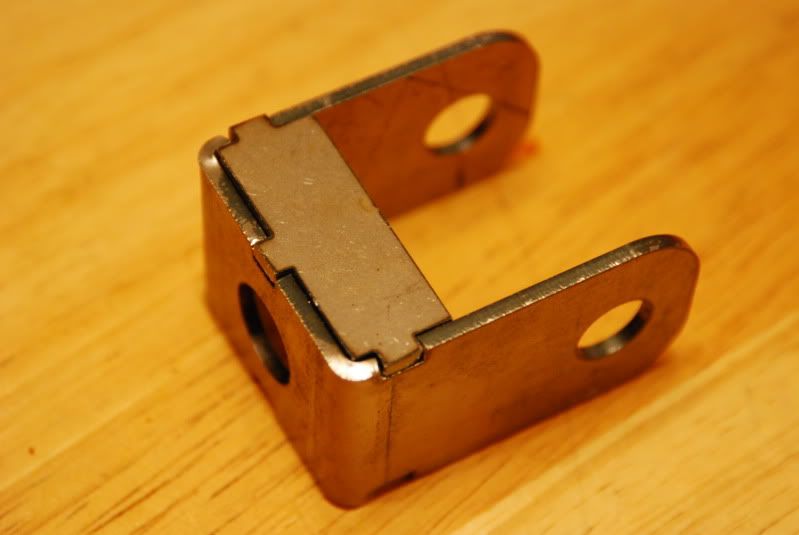 Volvo 940 turbo Front control arm spherical bearing retrofit and TC rod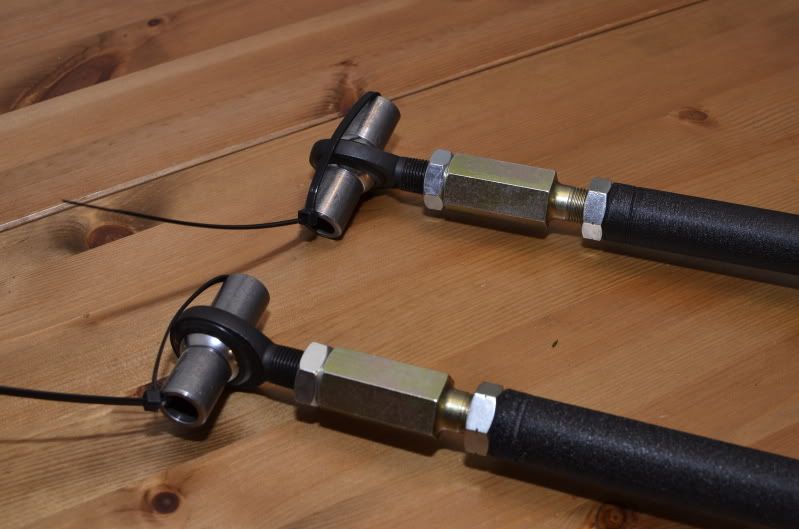 Before[
IMG]http://i109.photobucket.com/albums/n74/amgvr4/TB%20build%20thread/_DSC0896.jpg[/IMG]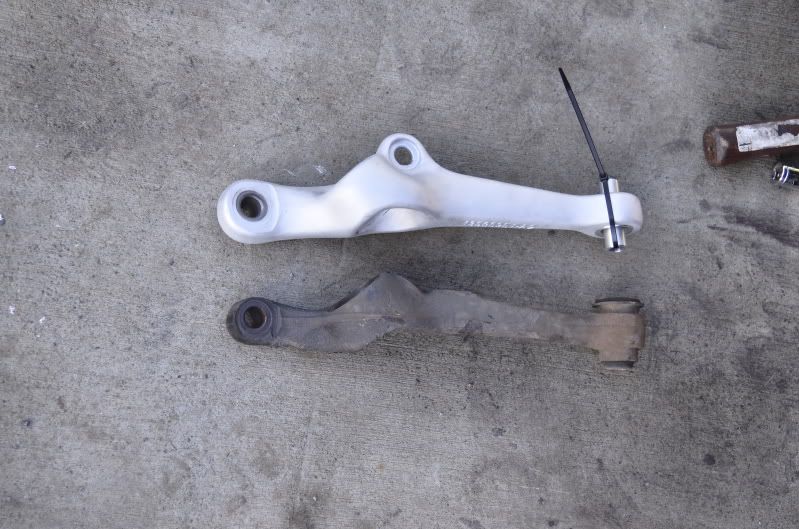 After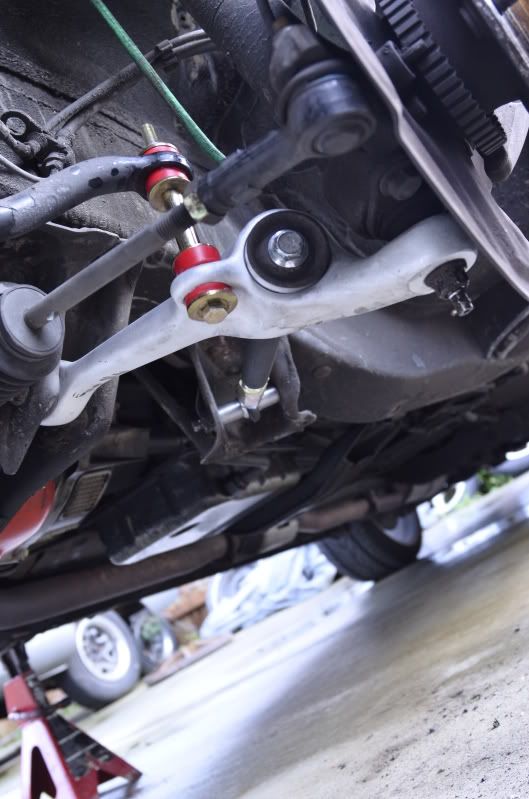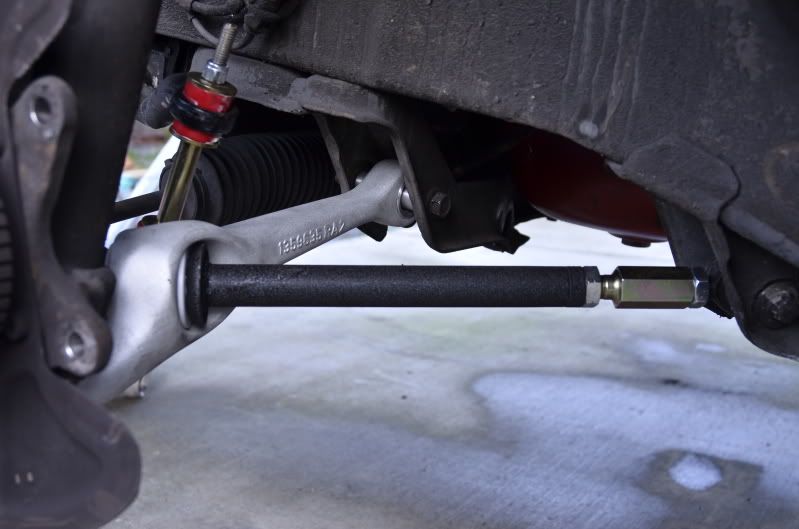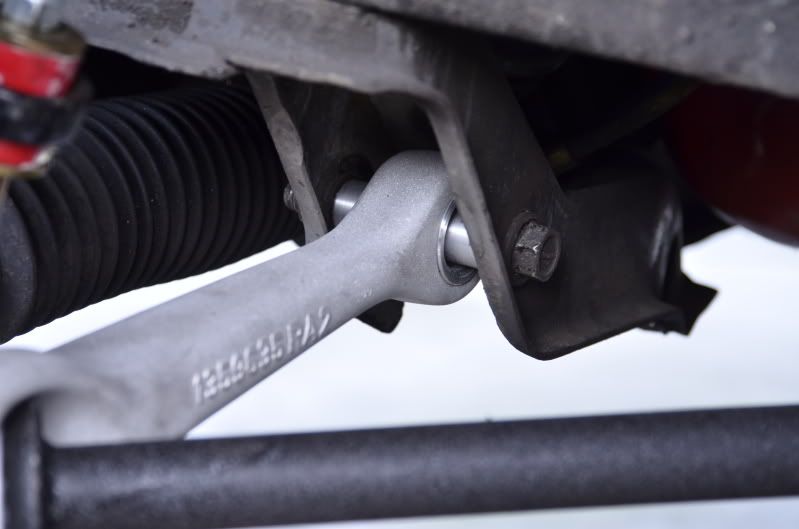 940 adjustable panhard bar
Here is my 945