Discussion Starter
·
#1
·
Another weekend project to replace the upper spring seats and bearings. I was getting some looseness in the suspension and there was some knocking noises so I assumed it was time to replace those items.
Parts:
IPD HD Upper Spring Seat (2x)
OEM Febi upper strut mount bearings (2x)
OEM strut top washer (2x)
The process was actually very easy and took about 2 hours for both sides. To get the strut out of the vehicle, it's as simple as undo the 2 main strut collar bolts and the 3 upper strut mount bolts and the whole thing pops right out. Compress the spring, remove the strut bolt, top washer, top nut and the spring seat and reinstall new parts.
I did used a Torx T45 bit to insert at the top of the strut to remove the strut mounting bolt so this wouldn't be a bad thing to have in addition to the usual sockets.
I was surprised when I saw the parts out and inspected them that they DIDN'T seem to be damaged or worn. Even the upper spring seat looked intact and I did not see any visible tears. Even the upper strut bearings seemed to be fine as they turned smoothly. I was beginning to doubt whether this project was even necessary....after I buttoned everything back up I took it for a test drive.
Even as I pulled out of the driveway going over the small lip onto the road I could feel a difference. As soon as I drove further down the road, I could feel the responsiveness and tightness to the suspension was back. The knocking was gone and the whole suspension felt solid and like new again. Went down a bumpy road and it was beautiful.
So it was 100% worth it and i'm very happy the XC90 is feeling great again. It was interesting to know that even with no visible signs of damage or wear, obviously after 100K there was enough play in the various pieces that degraded the ride and performance of the vehicle and replacing those parts were totally necessary.
pics:
new parts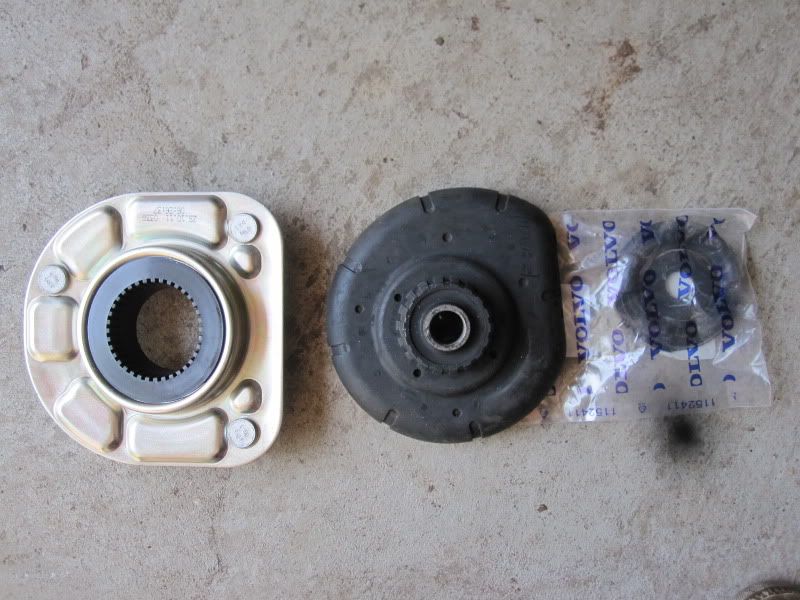 Loosen upper bearing bolts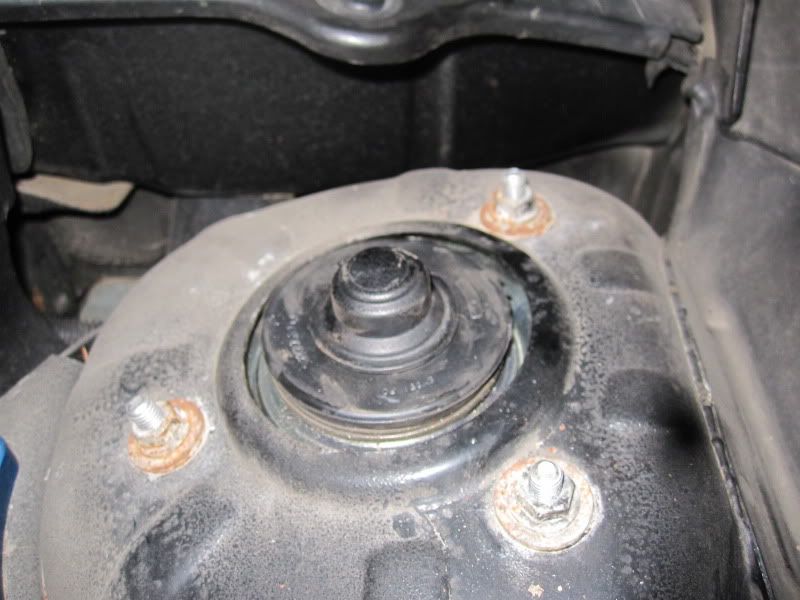 Remove lower strut collar bolts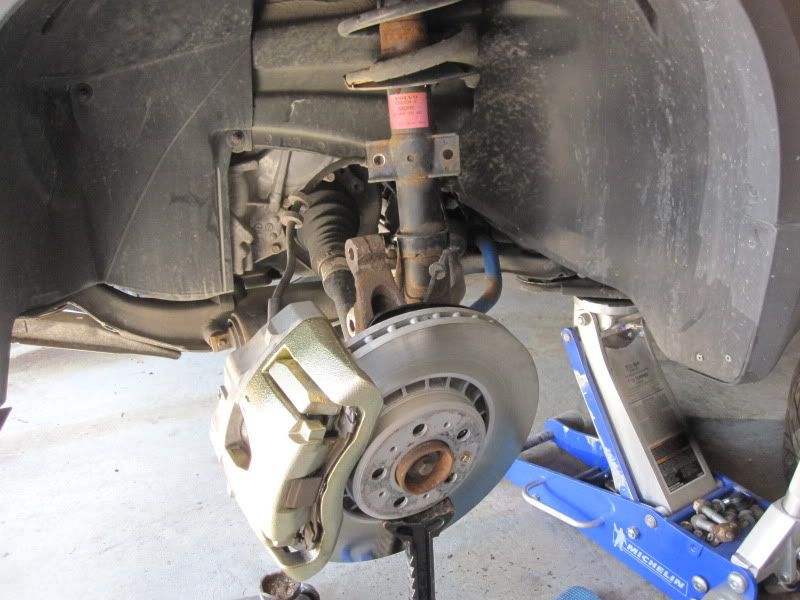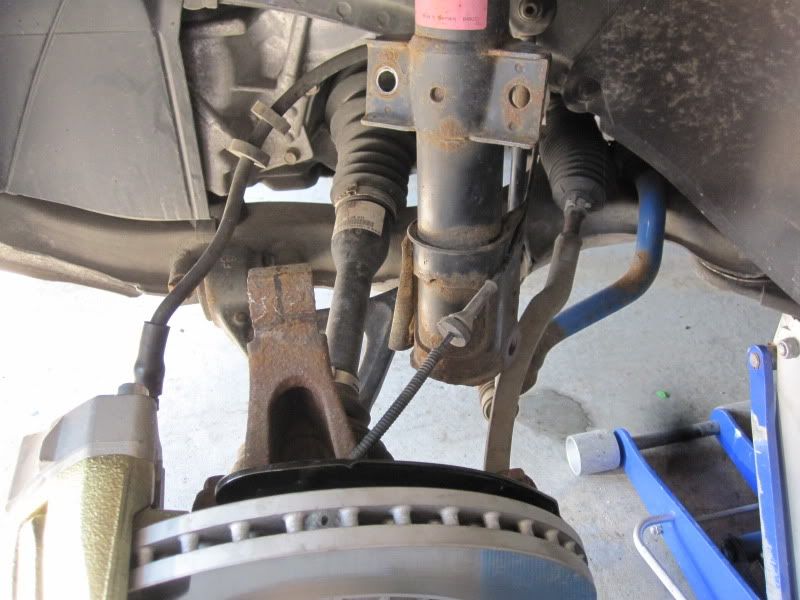 Strut out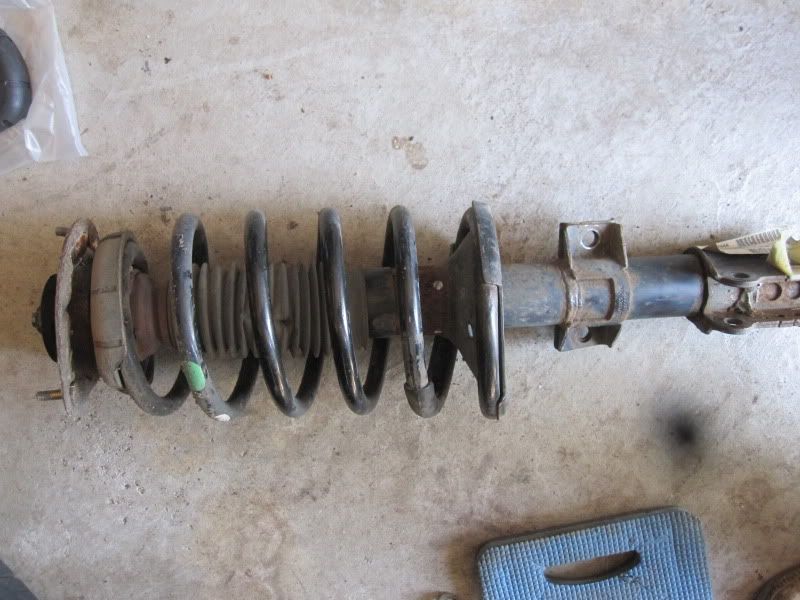 Crusty old bearing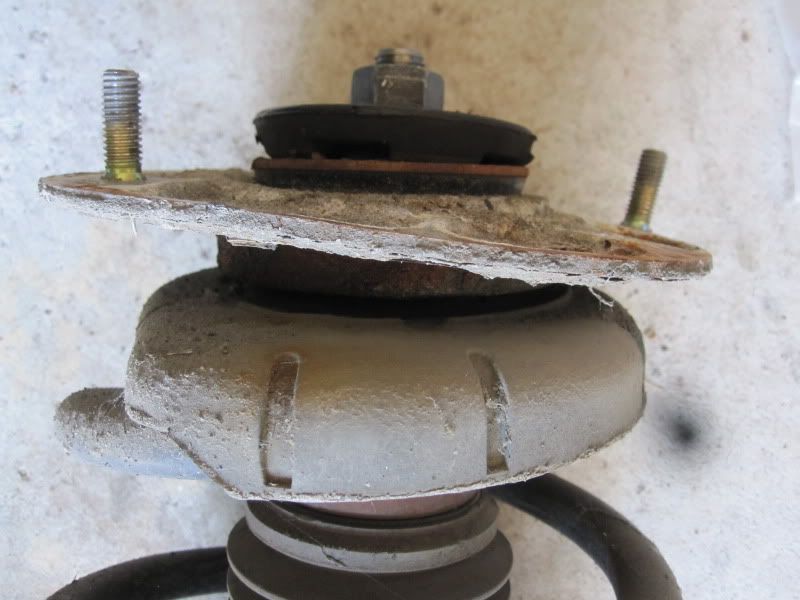 Compress spring and remove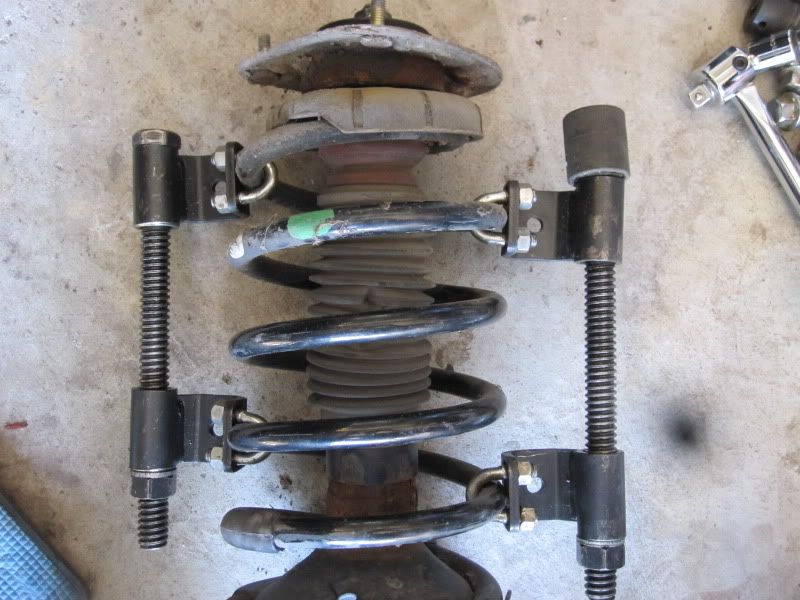 New parts installed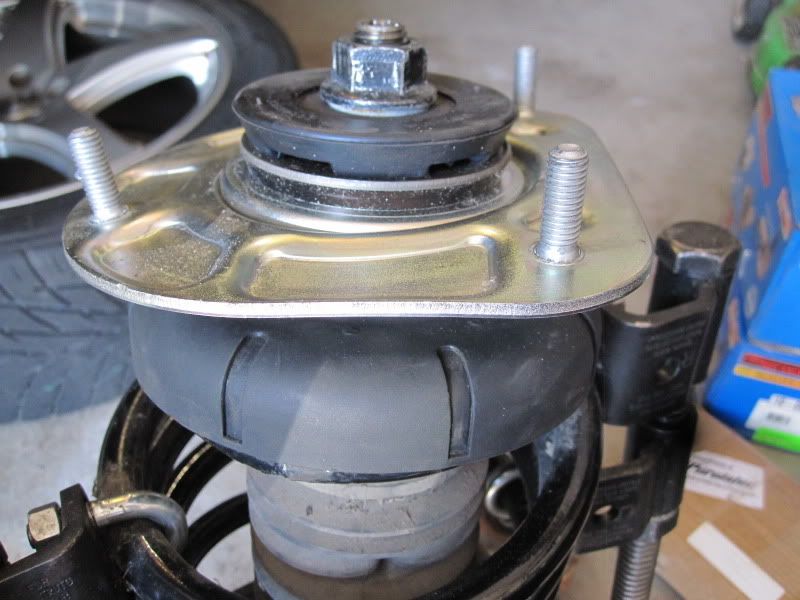 Back in