Discussion Starter
·
#1
·
So I've been in the Volvo game for a few years now on VS at first and I'm really migrated to TurboBricks as I tend to find the VS group to be a little "stuck up." Then I joined Floridavolvocommunity.net
I've know about swedespeed forever but never really joined as I thought it was more geared twords the newer s-60/AWD group. But I decided a few days ago to look around and found the 850 section and decided to join.
My S/N on all the other forums is z31jaime except for fvc which im 2tone850.
foe those of you who don't know me or my car.... On with the introductions...
My pride and Joy is my 1995 850 turbo wagon. I got it with 132,00 mile on the clock and traded a fully built 5.0 mustang for it. When I got it the owner had done a cool 2 tone paint job on it, but had some kind of funky body kit on it with 17" nistos...
With the exception of the cone filter, polished upper intake pipe, and OEM CF spark plug cover, and poly mount, the motor was stock and in desprate need of a stage zero.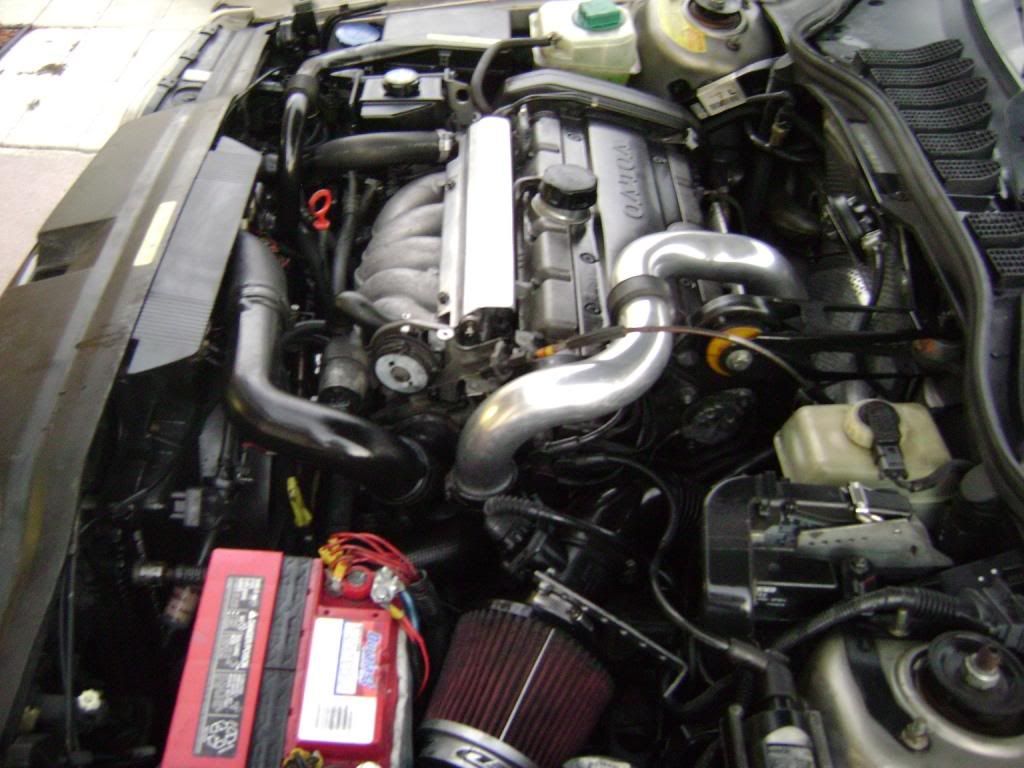 the interior was mostly stock except for a black headliner and speakers in the doors...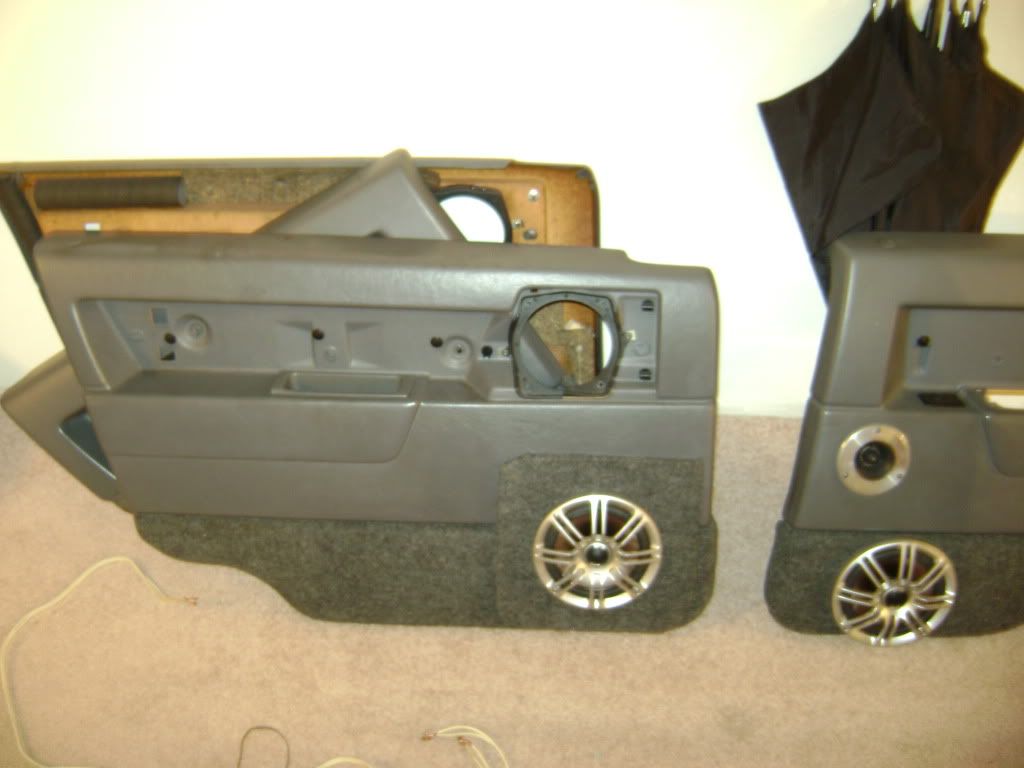 I was SOOOOOOO not a fan of the set up so I sorced some darker door panels from an R and dropped them in to to clean up the interor. Eventually I would also swap in newer leather seats and a v70R shif knob to finish up the clean interior...
color difference...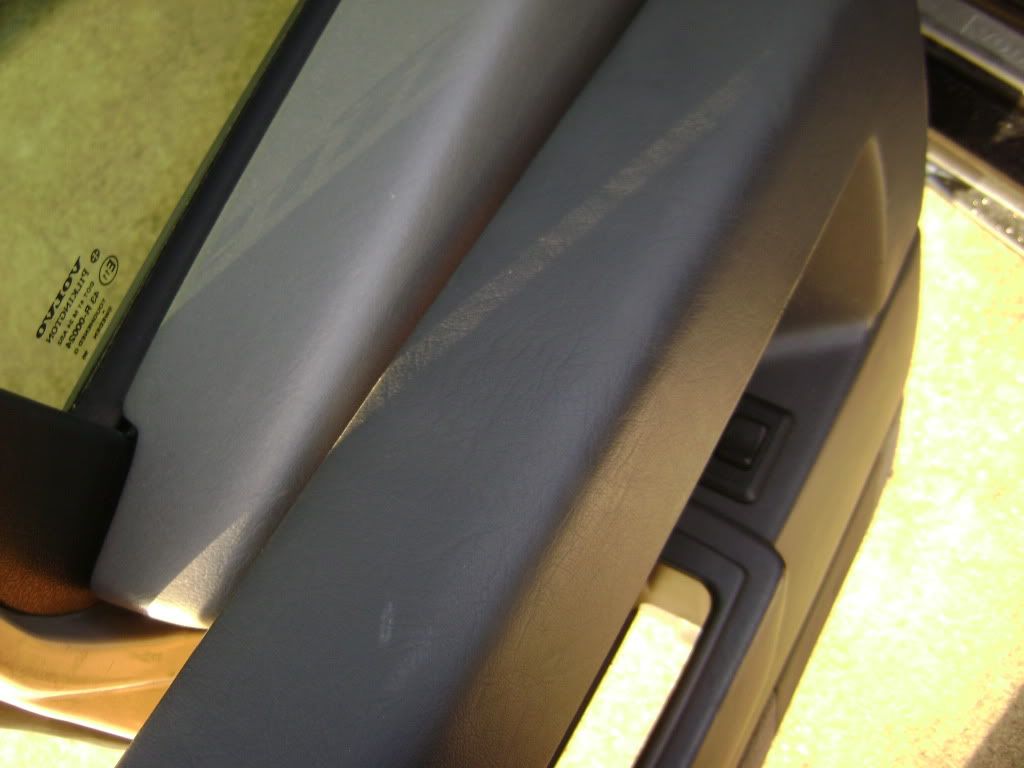 once the inside was taken care of I started to work on the body kit. A buddy found 3/4 of an R bumper at a junk yard.. the entire driver side was lost in an accident. Both of us have experience in body work we were able to make an almost seamless graft of a NON R bumper for the rest of it, used some chicken wire and fiberglass to recreat the R lip on it and BAM... $25 junk yard bumper + $50 in supplies... couple of weekends of work and........ woulds cheapest R bumper!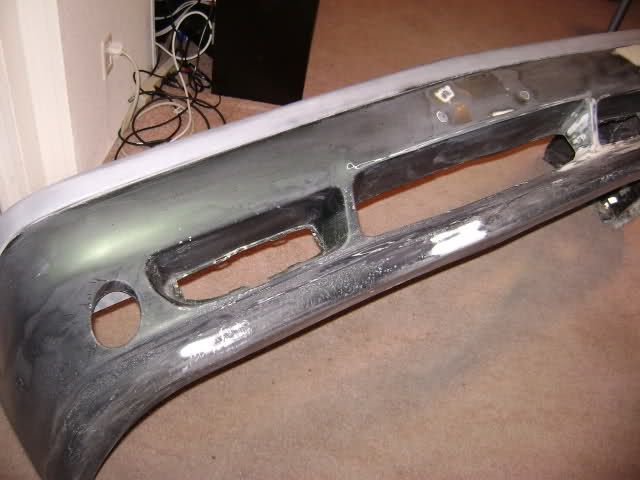 fiberglass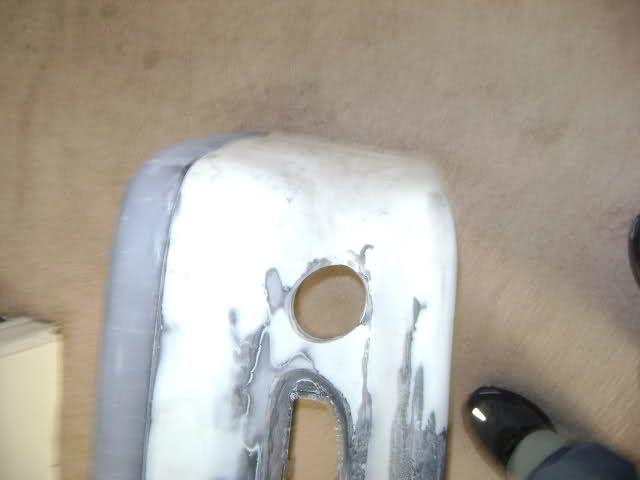 install... keep in mind this entire corner was missing when we got the bumper...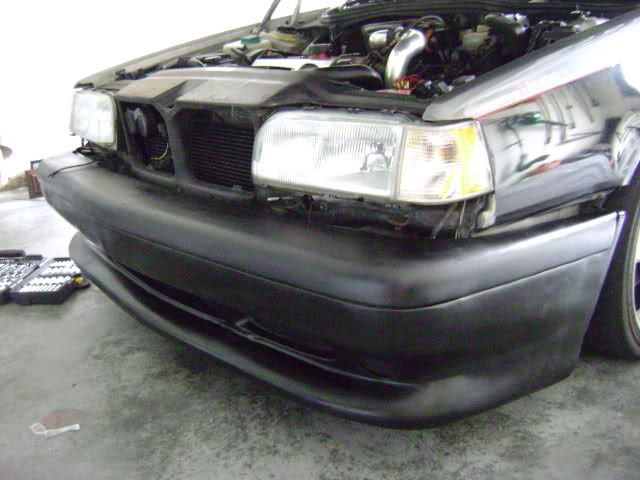 Installed...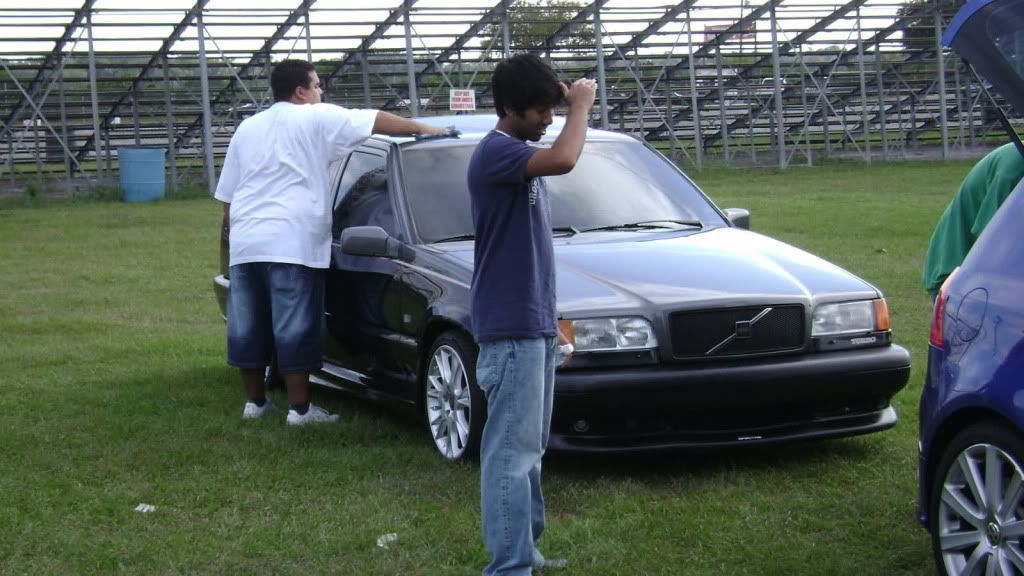 I then turned my attention to the rear bumper which I was shocked to find the orignal bumper under the body kit... well most of it... what didn't melt away...