Hello everyone! I just bought this 2006 Sonic VR off of Craigslist. The previous owner had it since early 2007/8K so it is basically a one-owner car. This is the 3rd 2006 VR that I have owned (long story and all bought in the month of October). I was not really in the market for another car but when it popped up on Craigslist 18mi. from my house I had to at least go look at it! I purposely left the cash at home, but that didn't work!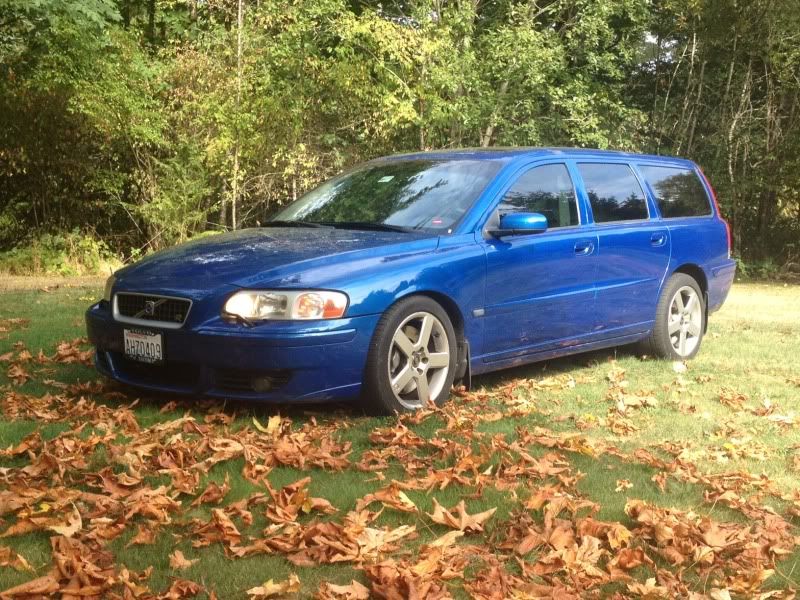 This car has 109K miles. It was originally purchased at Volvo of Tacoma,WA and traded in and re-sold at the same dealership. Luckily I got a nice stack of maintenance records with it and all of the service was done at the same dealership including the fresh 105K service done at 104K to the tune of $1800 including the timing belt!
The previous owner was not an enthusiast type and really did not know what it was that he was driving all of these years. He tried to feed me a lot of misinformation, not that he was lying, just misinformed. Wisely, I just held my tongue.... I wanted to buy the car not belittle the guy! I had him take us for a test drive with him behind the wheel. I wanted to see
his
driving style and get him to "show us how fast it was." I could instantly tell that this car had never been abused or driven hard, just treated as a daily driver/commuter 60mi. round trip to the hospital where he works.
The story goes that he bought a new Prius plug-in hybrid this past January and hoped to keep the R as he really loved this car. But with the new Prius taking the VR's spot in the garage, it became an eyesore: a seldom-driven, northwest slimy green stuff-collector in the the driveway of a ritzy neighborhood. Long story short, the wife said it had to go! He actually was choking up when it sunk in as he handed over the keys - and his wife didn't help teasing him about his tear-filled eyes.
I have to admit, I never really liked Sonic blue and it was always my last choice of the R colors... This was the first one that I had seen in person and right when we drove up to meet the guy, my wife and I both commented to each other how much we
REALLY
liked the color!
My plan with this car is to just treat it as a project so this thread will eventually become a "build thread." I have a huge laundry list of updates, maintenance and tasteful mods!