Discussion Starter
·
#1
·
Volvo uses 2 blue plastic sliders to keep their windows on track. Over time these sliders tend to crack causing the window to dive or fall into the door. Volvo charges around around $400 to fix this but you can do it for under $10.
1.) Call your local volvo dealer and ask for part number 3509416. I paid less than 5 dollars each.
On the left is the good part with the clip and on the right is the broken one-
2.) Remove the triangle piece on the inside coner of the window. It is held on by 3 clips. Be careful as they are brittle.
3.)Remove your door panel. It is held on by 8 push pin style clips. Use a small screwdriver to push the center of the clip in and pull the clip out. Remove the grey clip, green clip, and door handle cable and set the door panel somewhere safe.
Once the panel is off the door will look like this-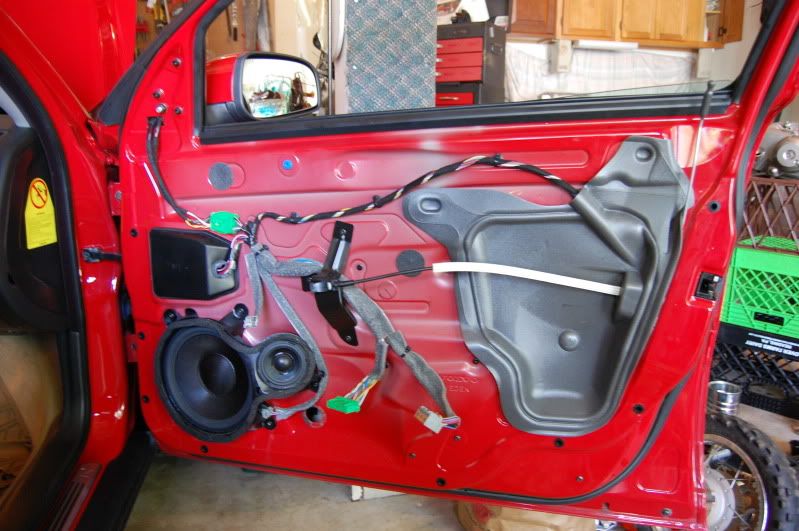 Now remove the foam to get to the window-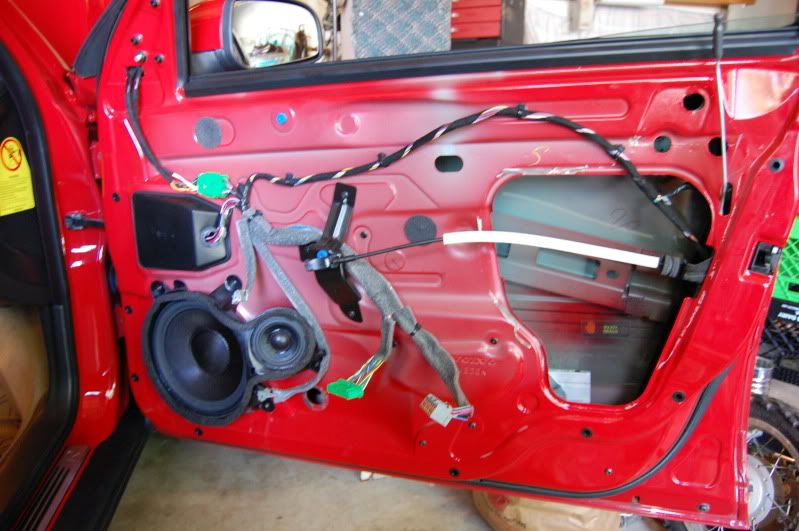 4.) Now you need to position your window so you can replace the broken slider. Since I already had the door apart I decided to replace both sliders. The rear one is easier than the front one (in relation to when the door is closed). The rear one can be accesses through the big opening in the door. Here is a picture of the regulator arm without the blue slider on it.
5.)Put on a liberal coating of white lithium grease and put the slider on the track. Pull the arm slightly away from the track, line up the slider and pop the ball on the arm into the slider. Now put the little black clip on the slider. Rear is done.
6.) Now move the window so you can access the front slider. This one needs to be replaced through the tiny hole by the speaker. Remove the foam circle and set it aside. Now try and maneuver the slider into place just like the rear, and pop the clip on. It helps to use a small pair of needle nose pliers to get it started due to the lack of room.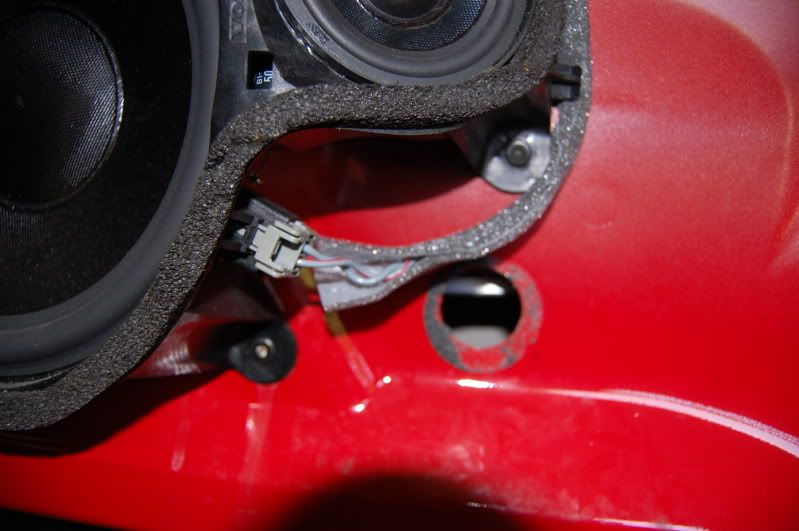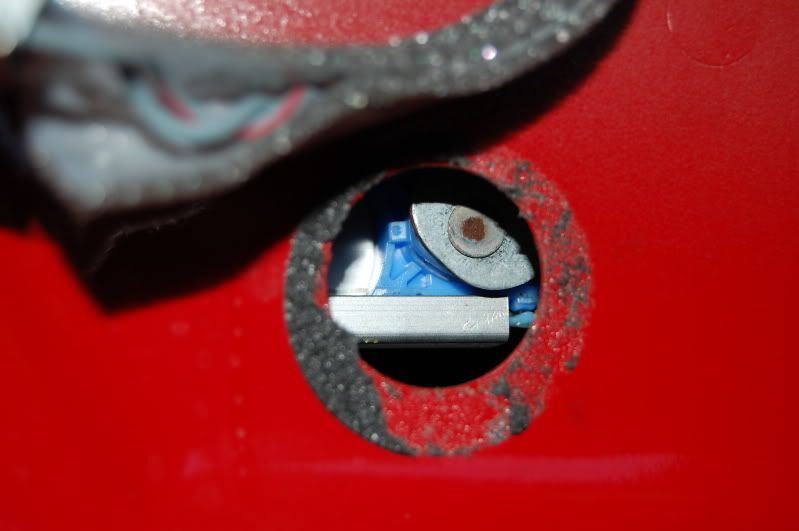 7.) Use some double sides tape to secure the foam pieces back on the door. Re-install the electrical connections and door handle cable, and pop the door panel clips back in. The clips go in by removing the center pin, installing the big part of the clip and then pushing the little pin back in. Now make sure your window works. I had to slightly guide mine up one time, I'm guess that it just needed a little help getting back in line. That's it! Stand back and admire your handy work.