As we all know, our keys will brake sooner than later. There are two issues here: spring mechanism (broke 4 times in 8 years, sorry but I can't stop playing with it) and small metal key ring is useless.
Here is my version of switchblade key repair / rebuild:
Parts:
Blank key, part #31253386 - $25 from Tasca. You may be able to purchase new key already cut by a dealer. Tasca will not sell you cut key.
"R" Back plate (optional), part #8666774 - $12 from Tasca.
Used key (optional) - $20 shipped on Ebay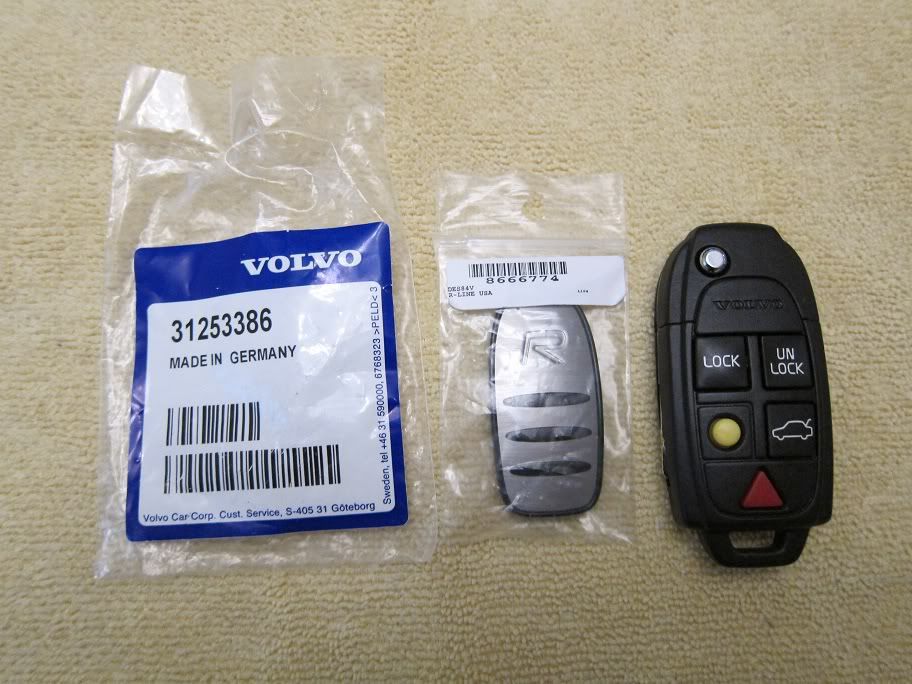 Tools / material:
Small tweezers
Small flat & T8 screwdrivers
Dremel with #106 & #110 engraving cutters
Epoxy or silicone (I used Plastic Weld)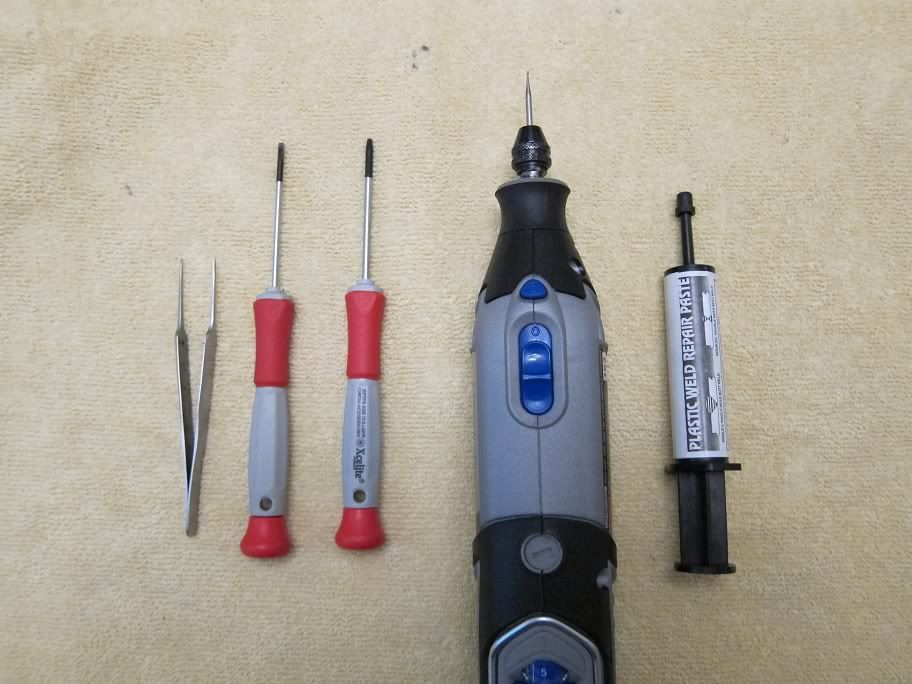 Before you start: if you purchased a blank key, have your local locksmith cut it for you ($35). They will not guarantee that new key will work (I had it done 4 times without a problem). But if it does not work, use this "how to" to repair your key:
http://www.matthewsvolvosite.com/forums/viewtopic.php?f=10&t=31639
If your new cut key works (unlocks the door and ignition), you are ready to do this.
Remove the back cover with small flat screwdriver and than remove the T8 screw. Now you can split the key into two parts.
Next, you will have to relocate the transponder from your old key into the new key. I use the Dremel tool with #110 cutter to do most of the work (you will have to go +/- 1/4" deep to get to it). But when I get close to the transponder, I switch to smaller #106 cutter. When you have enough material removed, use small tweezers to pull it out.
Take your time,
do not brake the transponder. This little bugger is tougher than you think (I moved it 4 times now), but remember:
you are working around glass
.
Here is a shot with the location of the hole already cut (you can see the top of transponder):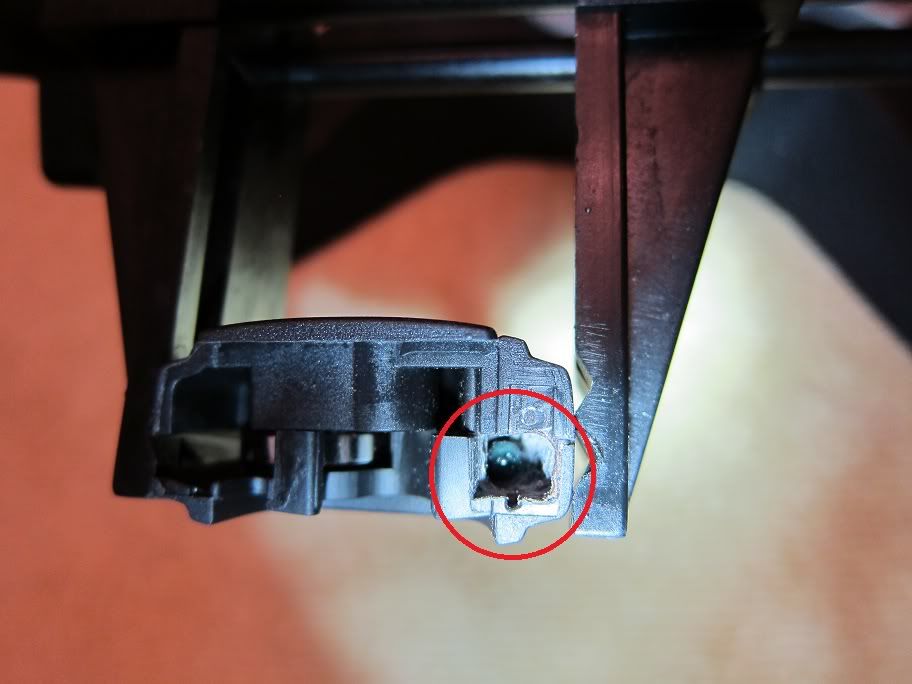 And here it is, out of the key: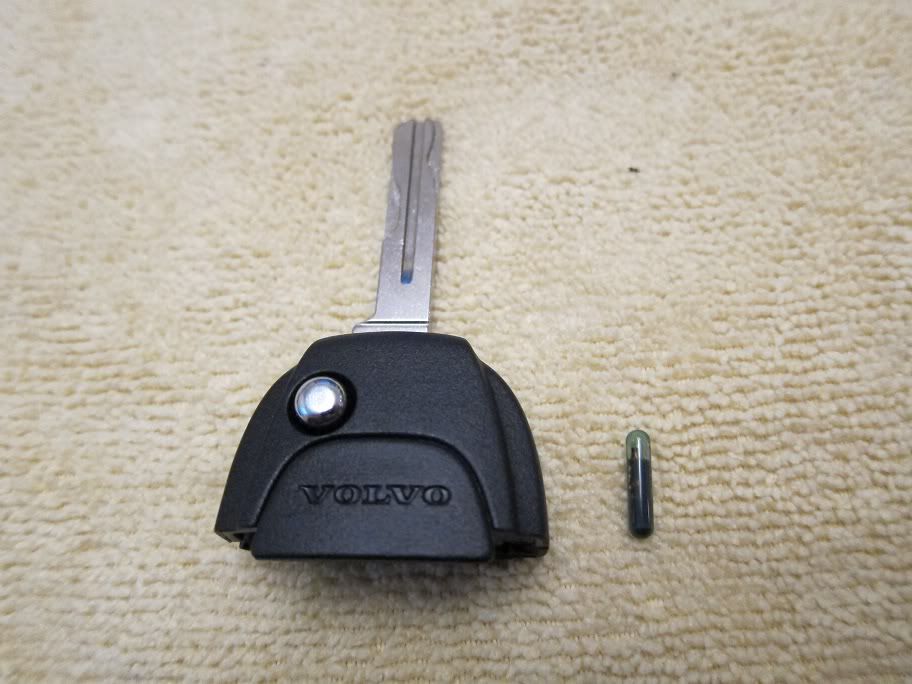 Install your old transponder into the new key and secure it with some epoxy. Do not use a lot of it, you will have to cut it out next time your key brakes. Let it set.
This part is optional.
Remote is not glued, so this part is easy. Use small flat screwdriver to take the remote apart:
This is where we use that Ebay key to get rid of that small metal key ring. You can replace every part of the remote except the board. Use your old board that is programed to unlock your car.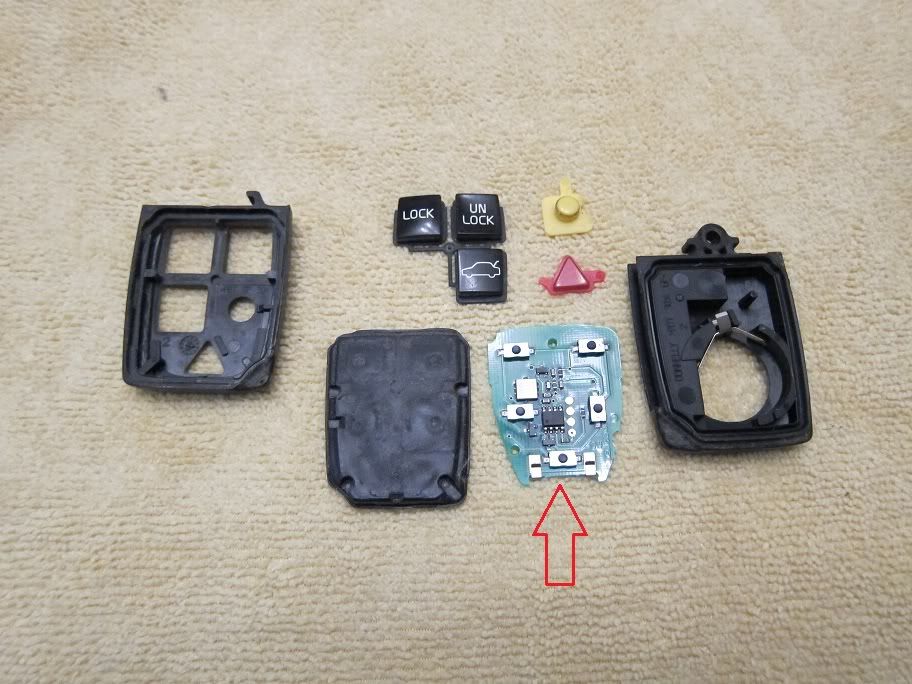 \
Put the remote back together and when the epoxy is dry, reassemble the key.
Here it is:
Left: old, used up key...... and Right: new and improved
Total for my "new" and improved key: $92
Dealers quote to replace / program "key part" of the key: $270